Black History Month has nearly ended, but we still want to take this chance to highlight some of the amazing black women of Chicago history. Two of these stories come from past presenters at our annual Badass Women of Chicago History storytelling event. These storytellers helped raise the profile of hidden figures in local Black history.
This year's event will be at 7:30pm on Friday, March 20th, 2020 at Sleeping Village, 3734 W. Belmont Ave. This event will benefit Chicago Women's Health Center which has been a force for good in Chicago for decades.
We research stories from Chicago history, architecture and culture like this while developing our live virtual tours, in-person private tours, and custom content for corporate events. You can join us to experience Chicago's stories in-person or online. We can also create custom tours and original content about this Chicago topic and countless others.
Rev. Willie Barrow
Presenter Kyle Ann Sebastian shared the story of Rev. Willie Barrow at our 2018 event. A co-founder of Operation PUSH, Barrow was a tireless advocate for anyone and everyone in need. Nicknamed the Little Warrior, she was a fierce fighter for justice and community organizer. Barrow mentored enormously influential figures like Dr. Martin Luther King Jr. and President Barack Obama and established the Barrow Fund for Black Women's Leadership. Barrow was named the city's Woman of the Year in 1969–a very nice accolade for one of the great women in Chicago's history.
Bessie Coleman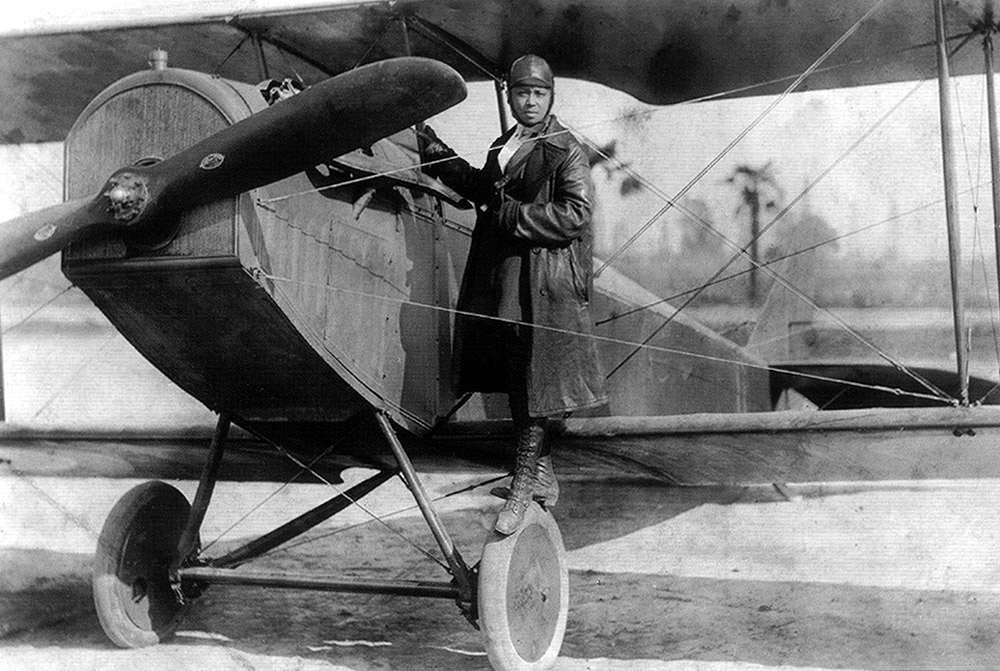 Storyteller Velma Gladney brought the house down when she took on the persona of early Black female aviatrix Bessie Colman at the 2019 Badass Women event. Coleman was the first woman of African American and Native American descent to earn a pilot's license. As one might surmise from such a description, she was the very definition of a badass woman. Gladney roared "…I didn't take hell from nobody!" when men told [Coleman] she couldn't make it as a pilot. Coleman used her prominence for good, advocating for the desegregation of the flight shows she performed in. Truly one of the most audacious black women in Chicago history.
Mary Jane Richardson Jones
Badass women have been affecting the course of black history since Chicago's earliest days. Mary Jane Richardson Jones is a fantastic example of this–a free Black woman who bravely advocated emancipation and suffrage. Jones was born free in Tennessee in 1820 and moved to Chicago when she was 25 years old. Illinois, at that time, had one of the strictest Black Codes in the Union. Living in Chicago as a free Black woman in the 1840s was a courageous act, but Jones went even further. She and her husband, a freed slave himself, turned their home into a stop on the Underground Railroad. It is hard to imagine a more courageous action or a more badass political figure.
Vivian Harsh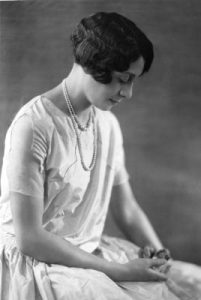 Badass women can often change the course of history through quiet advocacy and actions. Vivian Harsh, the first African-American to head a branch of the Chicago Public Library, personifies this truism. Harsh led the effort in the 1920s to bring a full service library branch to Bronzeville, then (as now) the beating heart of Chicago's black community. Julius Rosenwald, of Sears fame, donated the money to start the branch and funded Harsh's scholarly work. She, in turn, nurtured the growing literary scene in the Black Metropolis and collected material about African-American history decades before it became a widely-studied field. Without women like Harsh our sense of Black history would be vastly diminished.
Hear More Black History at Badass Women 2020!
We've got an exciting slate of presenters and stories on tap for this year's Badass Women of Chicago History. Two presenters will share stories from Chicago's Black history. Tracy Baim, the Executive Editor and Publisher of the Windy City Times will tell us about trailblazing black lesbian icon Vernita Gray. Lolly Bowean, whose work at the Chicago Tribune we adore, will tell the crowd about Ethel Payne, "the First Lady of the Black Press."
See you at Sleeping Village on March 20th!
– Alex Bean, Content Manager and Tour Guide
ABOUT CHICAGO DETOURS
Chicago Detours is a boutique tour company passionate about connecting people to places and each other through the power of storytelling. We bring curious people to explore, learn and interact with Chicago's history, architecture and culture through in-person private group tours, content production, and virtual tours.