We're celebrating the Fourth of July by acknowledging four forgotten Chicago patriots. These long-gone American heroes dedicated their lives to those truths we hold to be self-evident: that all are created equal and are endowed with certain unalienable rights – life, liberty, and the pursuit of happiness. In their honor, we're shining a light on these forgotten Chicagoans whose lives model the best of America's ideals.
Ida B. Wells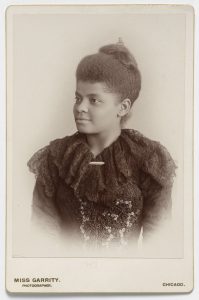 A crusading journalist and reformer, Ida B. Wells is
finally receiving more recognition
, with Chicago recently renaming Congress Parkway in her honor. It's the only street in downtown named for a woman of color.
Wells
was born a slave as her home state of Mississippi was torn apart by the Civil War. From that humble and exploited beginning Wells would become one of the most important
women in the country's history
.
"The way to right wrongs is to turn the light of truth upon them." – Ida B. Wells
Wells fearlessly wrote about the violent injustices faced by African-Americans across Dixie in her pamphlets
Southern Horrors 
and 
Red Record. 
She accurately described the terror inflicted on black bodies by slave-owners, the Klan, and white lynch mobs. Wells' rhetorical assault on violent white supremacy endangered her life in the South. A lynch mob in Memphis destroyed her newspaper office, prompting Wells to move to Chicago. Here she
protested segregation at the 1893 World's Fair
, edited the
Chicago Conservator
(the city's first Black newspaper – founded by her husband), helped found the NAACP, and fought the segregation of the Federal workforce. She persistently told the truth about the violence of white supremacy and the hypocrisy of Americans not living up to their stated ideals. Perhaps never a fully forgotten Chicago figure, but her name should be on the lips of every schoolchild.
Governor John Peter Altgeld
The Governors of Illinois have not, as a rule, covered themselves in glory.
Venality
,
ambition
,
corruption
, and
plain folly
has defined that office more often than not. Yet John Altgeld, the 20th Governor of Illinois, defies that trend. Despite being born in Germany, Governor Altgeld's public career exemplifies the finest of American values. It was Altgeld's interventions in social strife that make him one of the great forgotten Chicago patriots. The governor pardoned the three surviving convicts from the show trials which followed the Haymarket Affair. The prosecutors had never proven any conspiracy, merely asking for men to hang because they were immigrants with radical politics. At the time, local and national conservative power brokers and opinion makers howled, Today, the pardons are viewed as justice properly served. We delve into all this at the conclusion of our
Factories to Calories Fulton Market Food Tour
.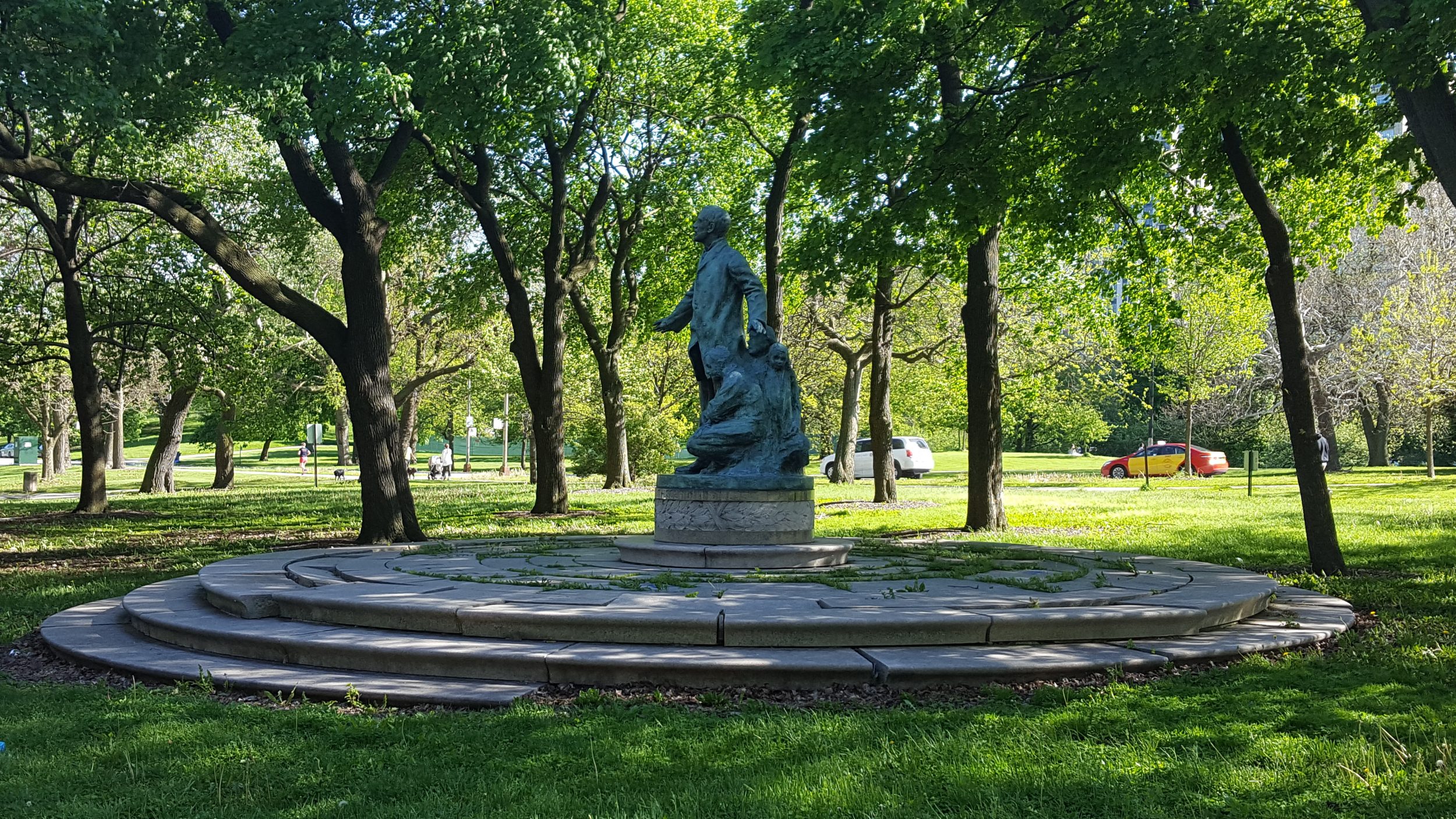 Pearl M. Hart
Well-known social reform crusaders often made their mark on Chicago in the early 20th Century. Yet the highly visible social reform movement fell fallow by mid-century. The battle to make the world more just continued though, as it always does. For 60 years, one of our favorite forgotten Chicago residents, Pearl Hart, waged the war for a more-just world. Hart, like many Chicagoans, was the daughter of immigrants. She chose to study law and passed the bar in 1914 at just 24 years old. Perhaps it was that outsiders' drive which pushed her? She spent her 60 years as a lawyer working tirelessly to protect the civil rights of the marginalized.
"…I defend the foreign born against the present deportation hysteria because of a consciousness that it was the foreign born and their children who built this nation of ours and who have been its most loyal partisans".
A Pioneering Defender of the LGBT Community
Hart's legacy rests on the work she did for her own community: LGBT Chicagoans. She lived openly as a lesbian, notably becoming the first out lesbian to argue before the Supreme Court (a case she won, of course). Hart was also a founder and active participant in the local
Mattachine Society
, the first successful gay rights organization in Chicago. She also worked to defend gay and lesbian Federal workers from summary firings and defended LGBT Chicagoans from harassment and entrapment by the police. Valerie Taylor, one of our beloved "
Badass Women of Chicago History
," became Hart's partner in the late '60s, when Hart was already in her 70s. Yet Taylor would later say that Hart was the love of her life. Hospital staff kept Taylor from visiting Hart when the latter fell ill, because "they were not family." A heart-breaking sentiment that Hart's tireless legal work has now made extinct.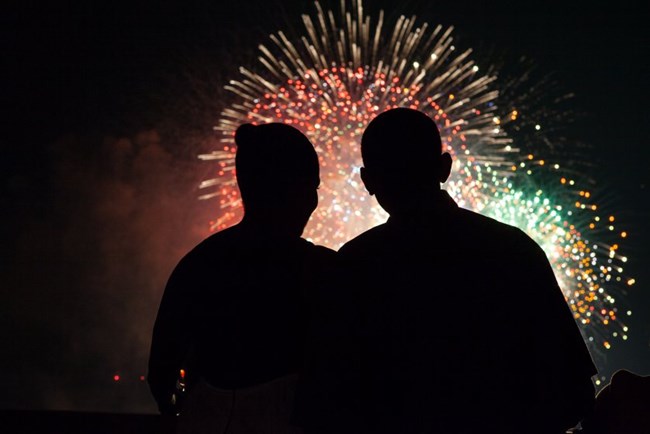 Rudy Lozano
"White ethnics" built and maintained the
Chicago political machine
as their exclusive domain. Rudy Lozano spent his short life trying to end the Machine's sway over Chicago's Mexican community. Born in 1951 and moving here from Texas at a young age, Lozano grew up amidst the political and social sea change of the Civil Rights Movement. He applied the lessons of figures like Martin Luther King, Jr. and Cesar Chavez to political and labor organizing in Chicago's growing Latino community. 1983 proved to be a momentous year in Chicago politics. Harold Washington ran for mayor, assembling a "rainbow coalition" of Black, Latino, and "Lakefront Liberal" Whites which defeated the Machine and GOP candidates. Lozano was part and parcel of that coalition, running for Alderman in the 22nd Ward in and around Pilsen. He missed forcing a runoff by just 17 votes, but newly-elected Mayor Washington appointed him to a major role in City Hall. He never got to fulfill the bright political future all this portended. Lozano was shot to death under mysterious circumstances just months after the 1983 election. State's Attorney Richard M. Daley won a conviction against a local gang member, but never provided any motive for the killing. That curious oversight and the suspicious timing has led Lozano's supporters to believe he was assassinated.
Honoring These Forgotten Chicago Patriots
We wanted to reflect on the real values that can make America great. Beyond the fireworks and hot dogs this year, take a moment to remember the forgotten Chicago leaders whose lives embody the best America has to offer. True patriotism means defending the defenseless, standing up for your beliefs against overwhelming odds, sharing love and rejecting hate, and building bridges in our communities instead of walls.
– Alex Bean and Marie Rowley