About the Badass Women Journal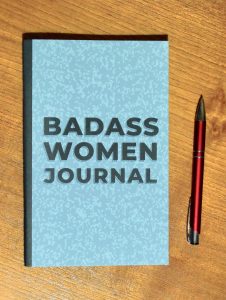 We designed the Badass Women Journal for the freaking fantastic folks of our future. We have been promoting women's history since our founding in 2010. Then for the past two years we organized a Badass Women of Chicago History storytelling event. We created this special gift to spread more awareness of the smarts, ingenuity and diversity of women in various fields of work and activism.
The 52-page Badass Journal has inspiring quotes by well-known heroes like Ida B. Wells and Michelle Obama. The vibrant watercolor illustrations include the background of eight badass women – like Bessie Coleman, who was the first licensed Black pilot, or Maria Tallchief, who was America's first prima ballerina. Most of all, the blank sheets of this journal are great for notes, reflective writing, or drawings.
We plan to host a virtual Badass Women event this spring. You can make sure you get a spot early by grabbing a gift card for our Virtual Events.
About the South Side Giving Circle
$1 of every journal sold goes to the South Side Giving Circle, part of the Chicago Women's Foundation. This fierce group of women invests in the economic, social and political power of black women and girls. Their targeted philanthropy "invests in the economic, social and political power of black women and girls in metropolitan Chicago." Recent grantees includes A Long Walk Home and Assata's Daughters.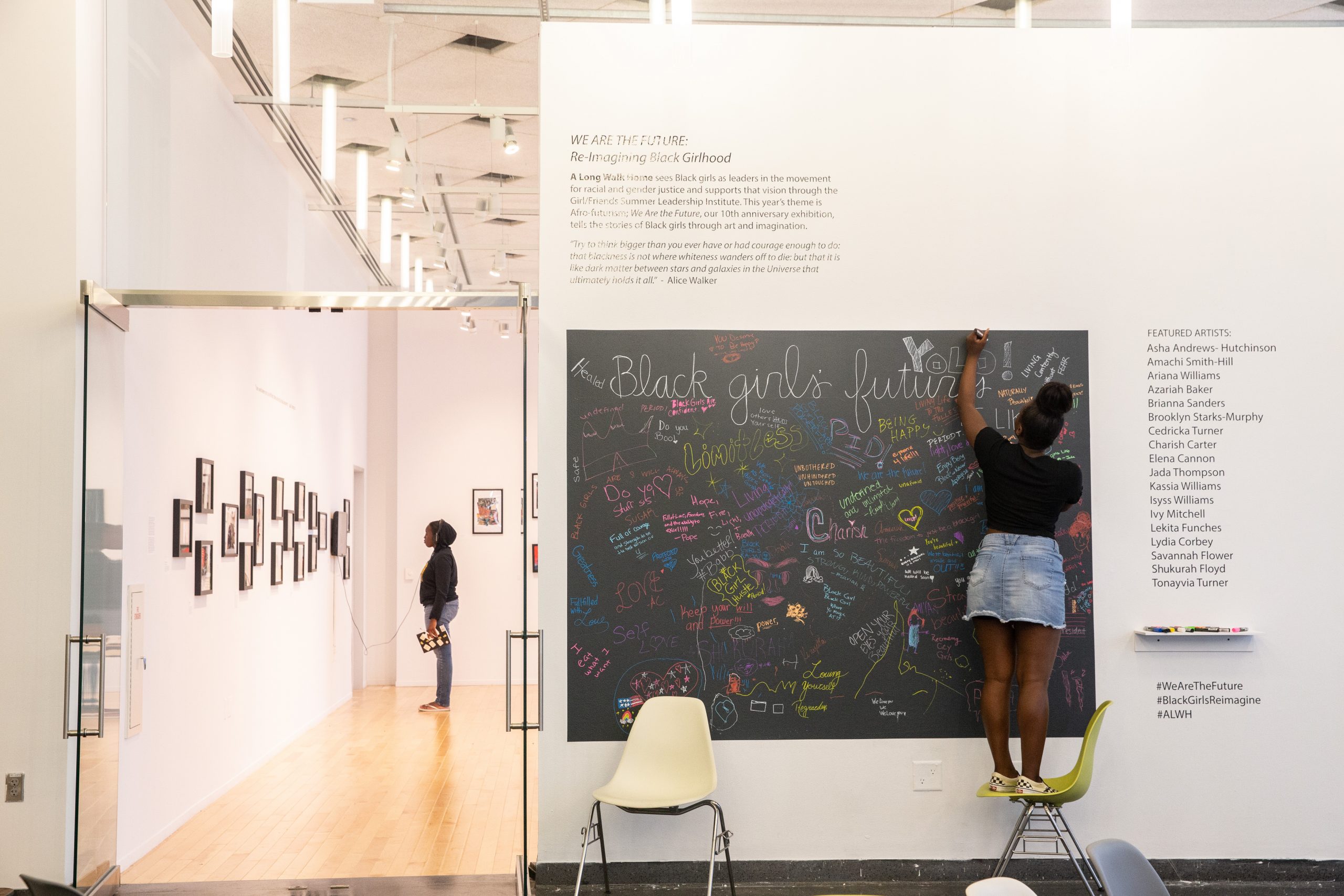 About the Women in the Badass Journal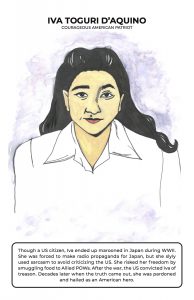 Iva Toguri D'Aquino
Forced to make radio propaganda for Japan, she slyly used sarcasm to avoid criticizing the US. This excellent Smithsonian article details how she risked it all to smuggle food to Allied POWs.
Bessie Coleman
The first Black woman to get a pilot's license, her skill and daring stunts made her a star attraction in America and Europe. Her incredible life story is told in this video from The Atlantic.
Ethel Waters
A best-selling recording artist, she broke the color barrier on Broadway, got an Oscar nomination, and was the first Black woman to star in her own TV series. A biographical sketch from PBS gives you a sense of her paradigm-changing career.
Maria Tallchief
America's first prima ballerina, she refused to change her Osage name for white audiences. Her performances in The Nutcracker and The Firebird revolutionized ballet in America, as you can see in this Kennedy Center video.
Enid Yandell
A gifted sculptor, she made a splash as one of the "White Rabbits," the team of female artists who created hundreds of statues for the 1893 World's Fair. You can discover more about her bold trailblazing from the Speed Art Museum.
Guadalupe Reyes
Disappointed with the opportunities for children, she busted ass to organize with other fed-up parents and, through sheer determination, helped create new neighborhood institutions that served immigrant families. The moving obituary from the Chicago Tribune gives a sense of how much her work was felt in her community.
Josephine Cochrane
After her fine china was chipped during a lavish party, Cochrane took matters into her own hands. She designed and filed the patent for a dishwasher prototype in 1885, using her initials instead of her clearly female first name in order to sidestep potential discrimination. The U.S. Patent and Trademark Office pays fitting tribute to her "I'll do it myself" attitude.
Addie L. Wyatt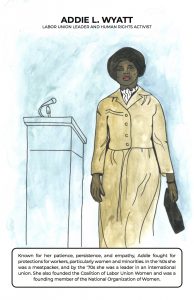 She began her working life in the '40s as a meatpacker; by the '70s she was a leader in an international union and the founder of the Coalition of Labor Union Women. You can hear Wyatt tell her own story, including how she became a a Civil Rights crusader and Time Person of the Year in videos from the invaluable History Makers.
This $18 gift is designed to uplift and inspire people who respect diversity, love women's history, and are badasses themselves. We recommend giving this gift to mothers, daughters, entrepreneurs, leaders, feminists, writers, artists, and professional women from scientists to inventors to educators to business owners. So basically, any woman you know who inspires others. 
You can buy a copy from our online store right now