Female architects have shaped Chicago for generations, yet their work is frequently overlooked and under-appreciated. In Chicago, the architects mentioned in history books tend to be "great men" like William Le Baron Jenney, Daniel Burnham, and Frank Lloyd Wright. That's finally changing, with female architects like local legend Jeanne Gang capturing attention worldwide. Still, a career like Gang's is standing on the shoulders of less well-known female architects of Chicago's past. In honor of Women's History Month and in the spirit of our Badass Women of Chicago History virtual event, we're honoring four female architects who shaped Chicago.
We research stories from Chicago history, architecture and culture like this while developing our live virtual tours, in-person private tours, and custom content for corporate events. You can join us to experience Chicago's stories in-person or online. We can also create custom tours and original content about this Chicago topic and countless others.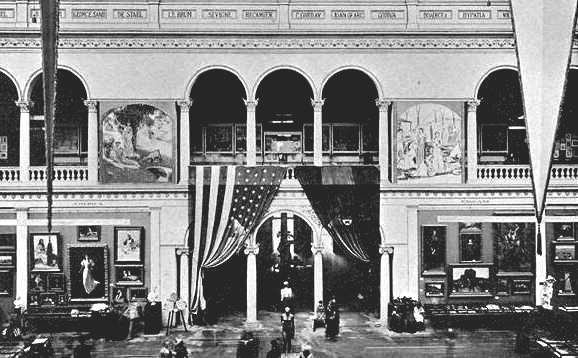 The first female architect to make a big splash in Chicago was Sophia Hayden. She was the daughter of a Chilean mother and a Bostonian dentist. In 1890 she became the first woman to graduate from MIT's architecture program. That fame contributed to her winning the commission for the Women's Building at the 1893 World's Fair. (You can learn more about her contribution during one of our virtual tours of the 1893 World's Fair.) As we've written before, this structure "was proposed as a forum to show the artistic and social achievements of American women." The design was endlessly tinkered with by socialite Bertha Palmer. Palmer eventually fired Hayden from the project. Still, architects at the fair widely admired Hayden's design and she won an award for her work. That said, the difficulties she faced meant this early female architect never designed another building.
Marion Mahony Griffin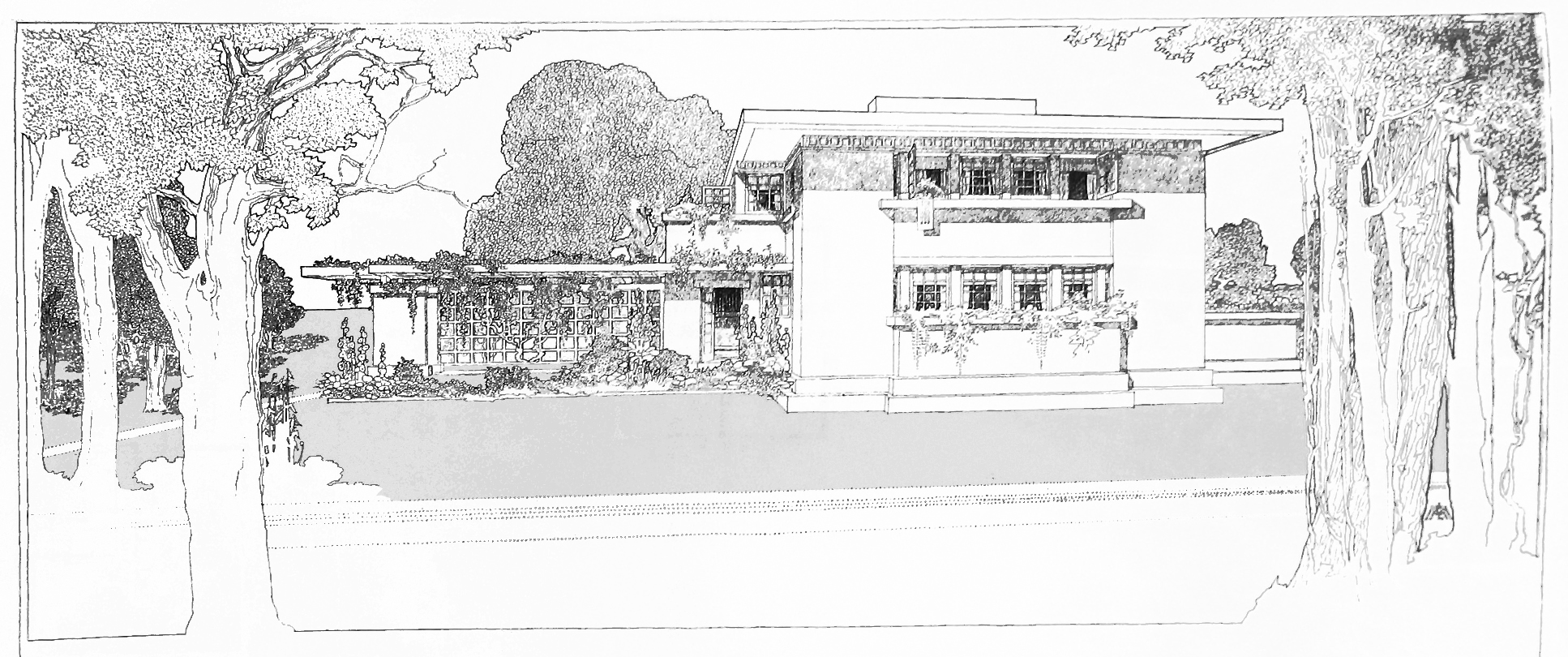 You know that saying "Behind every great male architect is a female architect doing all the drawings but getting none of the credit?" That might not be exactly the saying, but in any case, it's based on Marion Mahony Griffin. She was born in Chicago mere months before the Great Fire ravaged that First City in 1871. Griffin was the second female architect to graduate from MIT, after Hayden, of course. She then returned to Chicago to become the first employee of Frank Lloyd Wright's newly-independent practice.
Griffin collaborated with Wright on the groundbreaking designs which emerged from the studio in Oak Park. Perhaps most consequentially, she created the renderings of Wright's designs, employing Japanese influences in the gorgeous and lovely watercolors. Her work became the focal point of the famous Wasmuth Portfolio that established Wright's worldwide reputation.
Wright, being the cantankerous and proud type, kept all credit for himself. His self-promotion erased Griffin's immense contribution to the burgeoning Prairie School of architecture. Despite their 15 years of shared work, and Griffin's later collaboration with her husband Walter Burley Griffin on the design of Canberra, the Prairie School capital of Australia, this female architect is almost unknown in Chicago.
Georgia Louise Harris Brown and Beverly Loraine Greene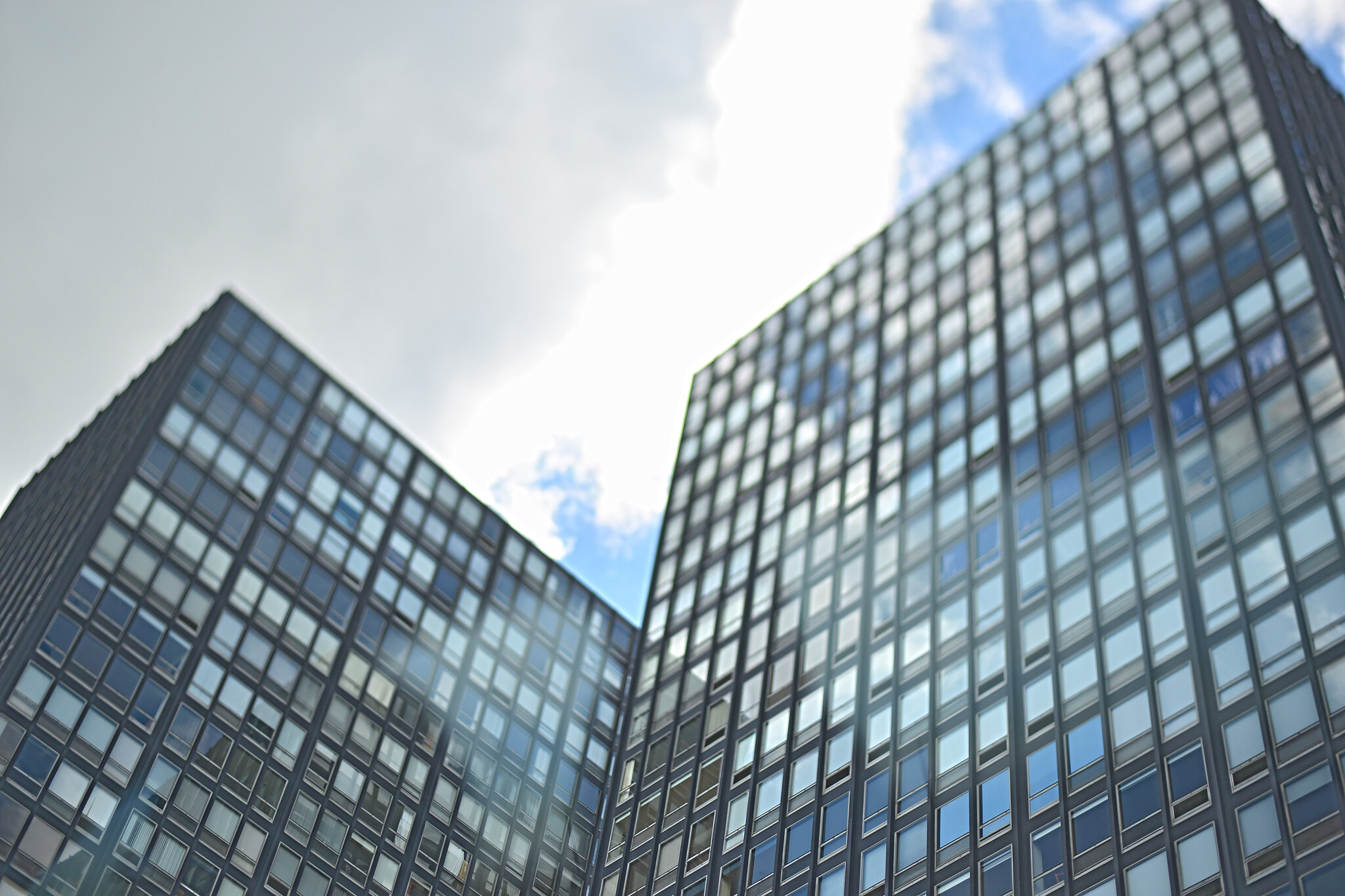 If Chicago had scant few female architects, then there were even fewer women of color in the field. Yet women of color, especially black women, have played an under-appreciated role in building this cityscape. Georgia Louise Harris Brown and Beverly Loraine Greene were pioneering black female architects in Chicago's modernist era who achieved more success outside of Chicago.
As Zach Mortice recently mapped out, Georgia Louise Harris Brown made enormous contributions to the Modernist style which became known as the Second Chicago School of Architecture. She studied under Mies van der Rohe at IIT, then later worked for Frank J. Kornacker Associates, the engineering firm Mies employed. Notably, she helped calculate the structural engineering of the landmark 860–880 Lake Shore Drive. Those famous residential towers made Mies into an absolutely towering figure in American architecture, though little credit went to the black female architect who'd contributed. Such difficulties prompted Brown to restart her career in Brazil, where she designed enormous government and corporate commissions.
The roadblocks of sexism and racism affected Greene even more. A native-born Chicagoan, she studied at the University of Illinois and obtained an IL architecture license in 1942. She got a job at the Chicago Housing Authority, but found her work stymied by prejudice. Greene relocated to New York, where she found success designing projects from Arkansas to Paris. Sadly, she died in New York in 1957, only 41 years old.
Carol Ross Barney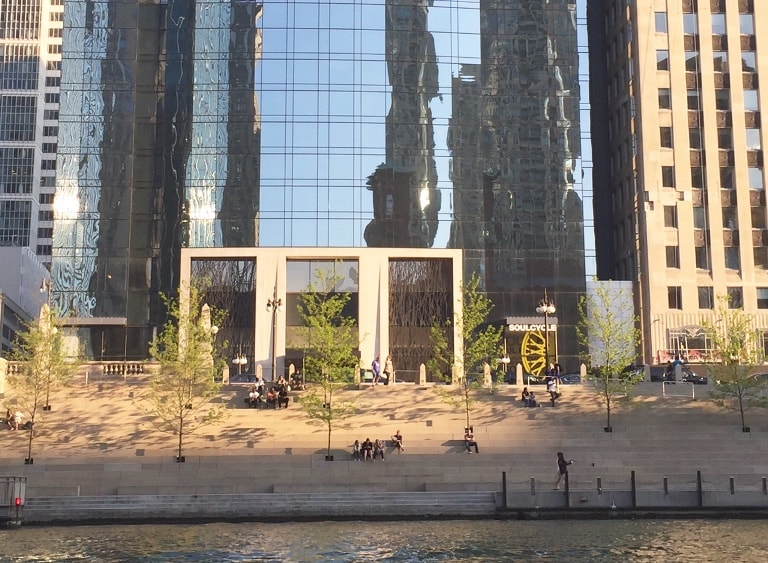 It felt appropriate to end our tribute to female architects in Chicago with a woman whose designs shape the urban experience every day. Carol Ross Barney is another native Chicagoan who studied at Urbana-Champaign. Unlike Greene, though, Barney has had a career of low-key triumphs. Barney worked on the restoration of the beloved Cultural Center when she was employed by Holabird and Root in the '70s. Her independent firm, founded in the '80s, is most famous for designing the Oklahoma City Federal Building. Her design replaced the one destroyed by white supremacist terrorists in 1995. She also made a mark as a leader for other women in the profession, as one of the seven founders of the organization Chicago Women in Architecture in 1974.
Locally, though, Ross Barney Associates have made a spectacular impact on Chicago's cityscape. Zach Mortice called her "Chicago's new Daniel Burnham," which is a hell of a compliment. Barney's firm designed notable new 'L' stations, like the Morgan stop in Fulton Market and Cermak-McCormick Place in the South Loop. Her most tangible and, presumably, long-lasting design is the Chicago Riverwalk. Already a classic feature of the 21st century city, this grand public space, divided into distinct "rooms," has brought countless people right to the river–the historical origin point of the city itself. She will likely never have the fame of Jeanne Gang–skyscrapers still get outsize love and attention. Yet I'd wager that Barney's work will affect more people's experience of the city in the end.
Badass Female Architects of Chicago History
The women I highlighted here are not the full story of women working in Chicago architecture, of course. They're just a slice, but even that is rare. The big names you tend to hear in this city's architectural history are giants, but they're also almost all men. We have always tended to see men as the only history-makers, when that's never actually been the case. One of our missions is giving space to such stories, especially during our "Badass Women of Chicago History" virtual events. Reach out to us to learn more about booking that or any of our other private tours or custom content creations.
– Alex Bean, Content Manager and Tour Guide
ABOUT CHICAGO DETOURS
Chicago Detours is a boutique tour company passionate about connecting people to places and each other through the power of storytelling. We bring curious people to explore, learn and interact with Chicago's history, architecture and culture through in-person private group tours, content production, and virtual tours.