When I wrote for the Chicago Detours blog last spring, it was about our "temporary transition" to offering virtual experiences. Months later, virtual experiences are both our present and future. We'd like to share here how we have successfully transformed a walking tour company into a virtual events company. We put our creative minds together along with our decade of doing tours for conferences, corporate groups and universities in order to tackle these new challenges with some awesome results.
We hope you can join is in the next few weeks for our Virtual Holiday Stories Happy Hour. We spent hundreds of hours researching and refining this fun, interactive virtual experience that celebrates Chicago's many holiday season traditions. And our knockout event for 2010 is Badass Women of History. We will offer it to the public a few times during March, which is Women's History Month. And it is always bookable for a private team-building activity that explores diversity and inclusion.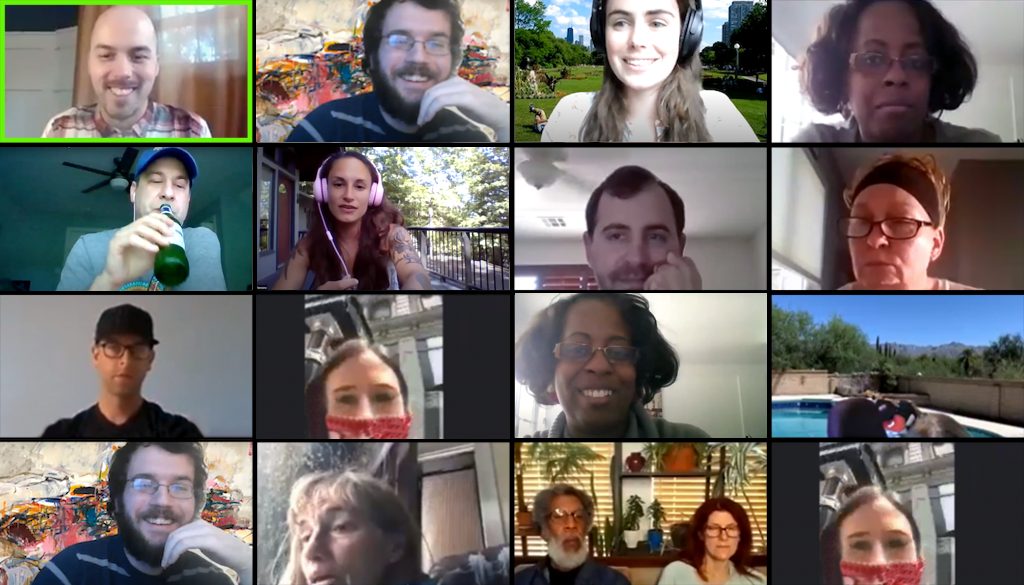 Creating Content
We spent April working out our approach to storytelling and presentations and then our team of five put the pedal to the metal. We had figured out what platform we wanted to offer these events, and we went with the new industry standard (Zoom).
We quickly found that the live format (versus a recording) made it exciting. People could comment in real-time, making the presentation a two-way street. It brought people together in a shared experience, and therefore combated quarantine loneliness. Our virtual events were enormously more popular than we'd imagined, and we were getting 200-300 guests with minimal marketing. People were showing up to every one, and inviting friends to join.
Nearly every day of the week had a virtual tour or "Historic Happy Hour," all of which were original creations. We relied on the deep well of information and stories that we had developed over 10 years as a tour company, but it was still a ton of work.
Creating dozens and dozens of unique virtual tours meant hours of research, editing, presentation refinement, fact-checking, and editing. Not to mention the time spent in front of the camera! We realized by the end of May that we needed to devise more structure. As "pivot" came to be the buzz word du jour, we were basically eating it for lunch every day. With no one understanding yet how long coronavirus would interrupt our normal lives, we had to take things day by day. At the same time, we were risking burnout and and we needed a bigger business strategy.
Making Quality Events
Our Marketing Manager Marie and Executive Director Amanda came up with a virtual event format that would be fun and explore all the stories and places locals don't know that is central to what we've always done as a tour company. Saturday and Sunday afternoons were "neighborhood detours" that showed off unique architecture, cultural activities, and historic bars and restaurants of neighborhoods on the North, South and West sides.
For weekdays, our variety of topics included "Monday Conversations" with fellow interpreters of the city, like artists, historians, preservationists and journalists. Tuesdays were for virtual road trips to destinations within driving distance of Chicago. Wednesdays were "People's Histories" to highlight the lesser told stories of Chicago figures from the past. Fridays were about historic bars and old-school entertainment like theater.
My personal favorite was Thursdays: our Chicago Architecture Crash Course. Amanda and I planned, researched, and co-presented a 12-week long series of presentations on the different periods and styles of the city's grand architectural traditions. It was honestly one of the most gratifying things I've ever done for Detours and it was thrilling to see a regular audience join us week after week.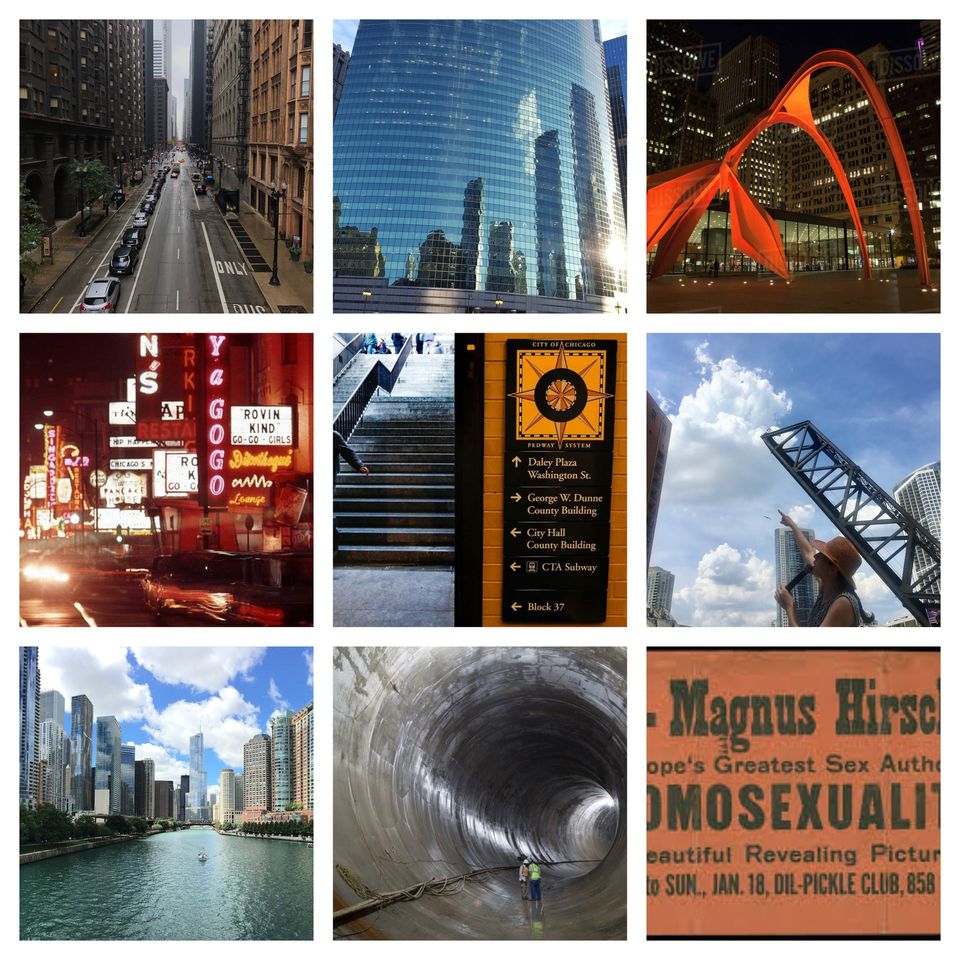 Making Virtual Experiences Interactive
We weren't the only tour or events company that jumped online during the onset of the pandemic. From the get-go, we stayed on top of what other museums, theaters, event planners and tour companies were creating for virtual experiences. We noticed that the experiences improved when they provided some level of interactivity. Plenty of tour companies were giving historic lectures, but just as in our tours, we wanted to engage and connect people.
We were also motivated by missing the interactivity of our walking tours. Our walking and bus tours had quick moments for fun and educational games. With our in-person tours, we have worked with thousands over the years for corporate team building experiences. We know that people love to be competitive, they love to learn, and they want to show off their creativity. So the team took our 10 years of designing games and considered how we could build those games in a virtual format. We started to brainstorm ways that we could make an experience interactive without fancy technology, but rather 100% human interaction brought to you via a Zoom event.
The whole team worked together in the design process to make a product that would appeal to corporate groups and conferences. We made a "Boat Tour Bingo" for the Cruise from Your Couch Virtual Boat Tours. We crafted a sheet of clues, each relating to sights and stories that we glimpse on that hour-long digital excursion. The game adds a layer of friendly competition to an already fun experience, with prizes for the winners to boot!
We also devised what we call "creative challenges." For our Deep Slice of Chicago Food History, we explore how the various cultures of Chicago have shaped our unique cuisine. So we then have our corporate event clients collaborate in breakout rooms to create their own new signature dish that reflects our cultural history (and also tastes good!) We choose our favorites and then have the group vote for the winner!
Refining our Virtual Experiences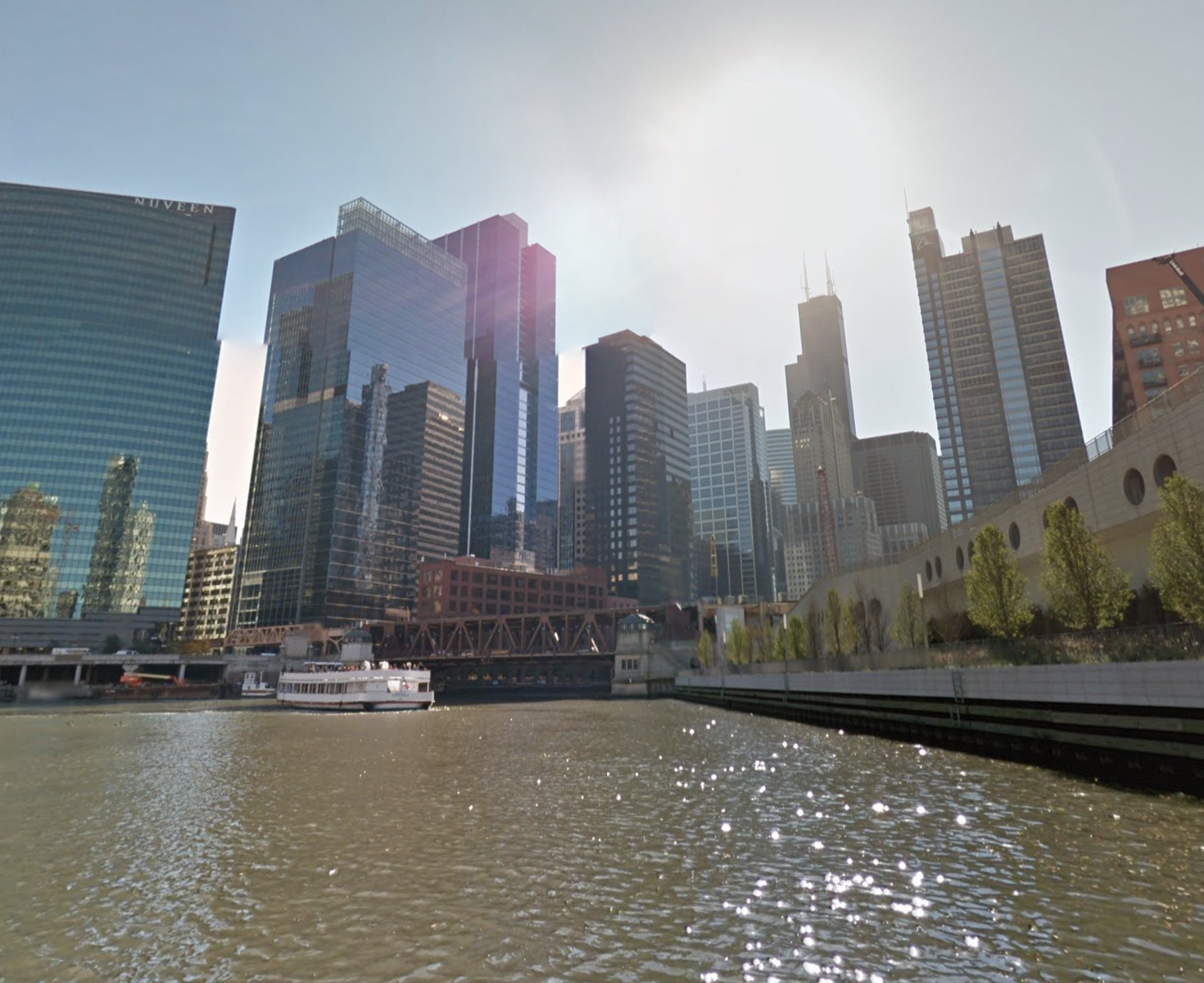 We then refined our virtual events, in terms of both quantity and presentation. It is an awful lot of work to create new content all the time! It was both a creatively stimulating process and an exhausting one. We narrowed down a few core virtual event products that we could make awesome and present regularly.
Our Virtual Boat Tour was an obvious inclusion as it was popular from the get-go. The boat tour virtual event got press coverage in Block Club Chicago, NBC, the Tribune, Fodor's, Thrillist, and Time Out Chicago, We also selected virtual events dedicated to Chicago's food and drink histories, the wonders of the 1893 World's Fair, and the badass women of Chicago's history. We're constantly working to finesse the stories we tell and locate killer images for these virtual events. We've had video produced, too! We want our virtual guests get an unmatched experience.
We now specialize in virtual events for private clients, like universities, families, and corporate teams. We have hosted conferences as well as the entire incoming class of the University of Chicago. I've personally hosted virtual tours for every one of those groups and it's a richly rewarding experience. I love sharing the city's stories with people who still cannot see it (and each other) for themselves.
The past few months' of doing virtual events for more than 27,000 guests shows we have this whole virtual event thing down! We have taken our knowledge of architecture and history with our expertise in storytelling and team building for in-person tours and applied this to our virtual events. Like I said, I hope you can join us for the Virtual Holiday Stories Happy Hour this December!
– Alex Bean, Content Manager and Virtual Event Host