One of my favorite of our private tours is the Neighborhoods and Cultural Diversity South Side Tour, because I get to take people to explore some of the South Side neighborhoods where I have lived, worked and studied. Even being a history enthusiast and a Chicago native, I still need to research a question from my tour guests now and then. That, of course, means I found all sorts of fun history!
Are all vertical-lift bridges for train traffic?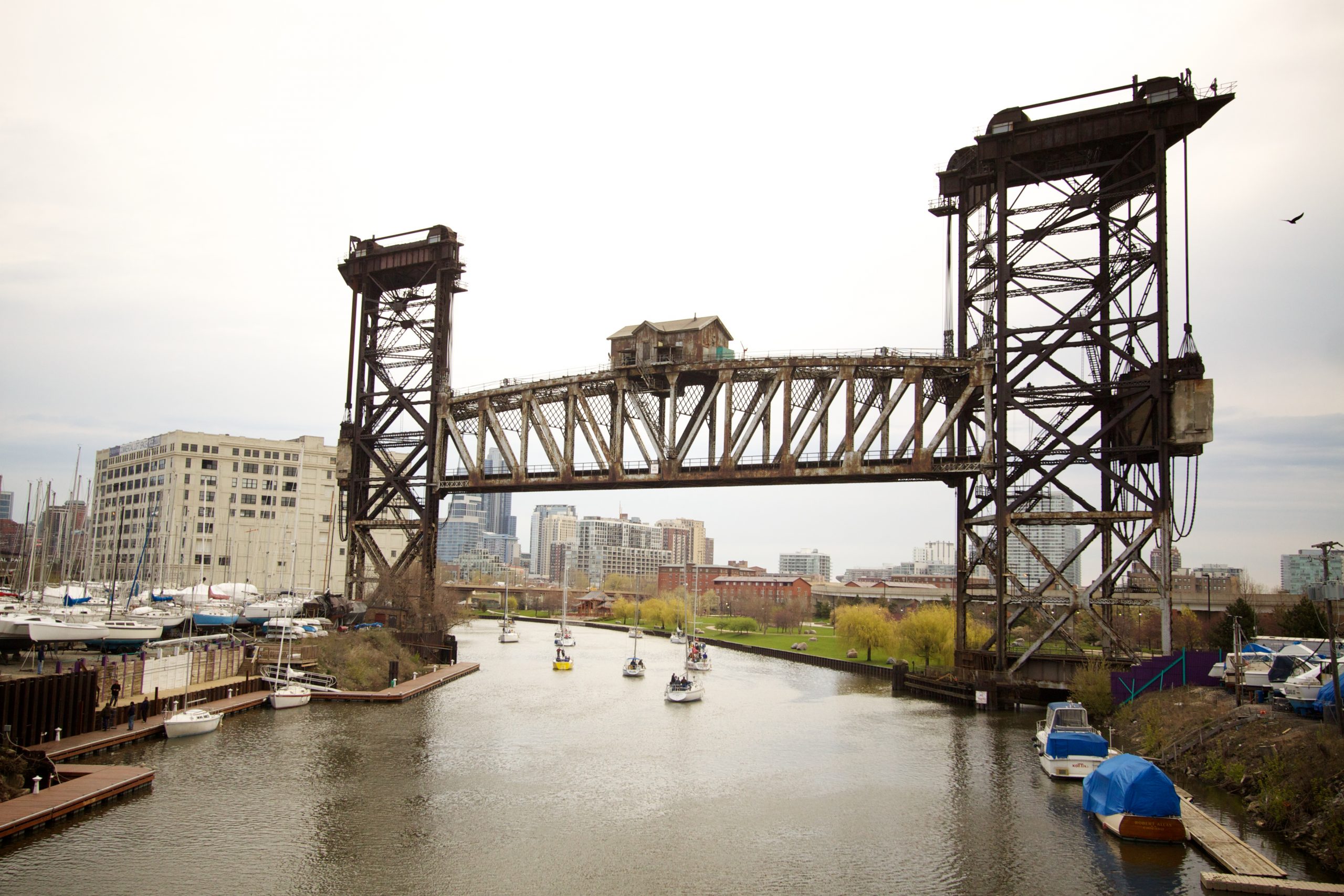 We get some excellent views of the movable bridges over the Chicago River as we cross it on our South Side Tour. My favorite is the vertical-lift bridge just south of 18th St., originally called the Pennsylvania Railroad Bridge. I point it out as the bus goes by and our student group tours especially seem to enjoy the marvel of it. I've always wanted to live in that little bridge tender's house and used to live just a few blocks away in Pilsen. I also explain on the tour how unlike the other bridges we're driving over, the vertical-lift bridge is only for railroad traffic.
Now I don't know about all vertical-lift bridges, but I have done some research on those in Chicago, of which there are few. The Pennsylvania Railroad Bridge is the only one that spans the Chicago River. The other handful are over the Calumet River. And, yes, they are all for railroads only. That means no cars, no trucks, no pedestrian traffic. Vertical-lift bridges distribute their weight in a way that can sustain the heavier weight of freight traffic.
What exactly is Chicago Pile-1?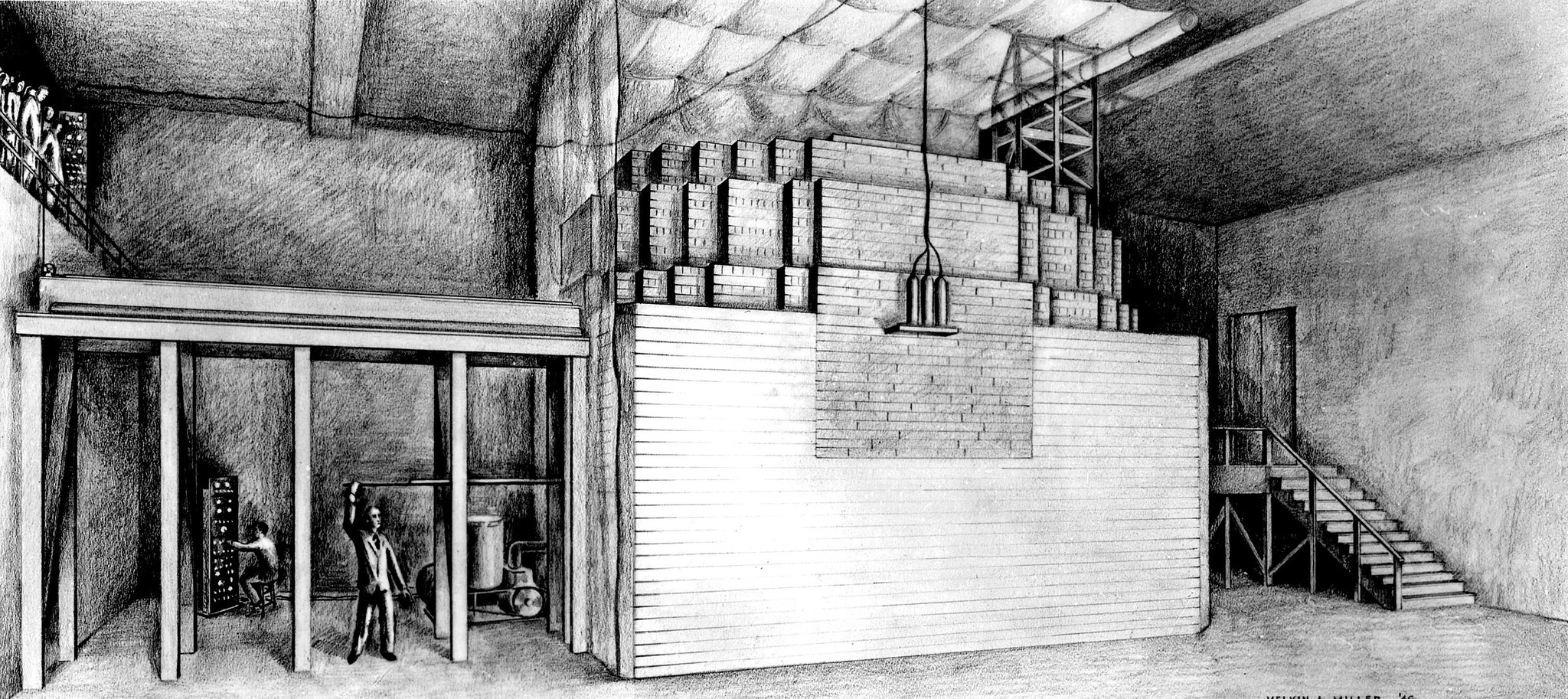 At the University of Chicago we see the site of the first controlled self-sustaining nuclear chain reaction. Ok, let me be honest that whenever we come to this part of the tour, I have to make sure I say the right words. I really don't know what a nuclear chain reaction is or what makes it self-sustaining. I just know that it happened here for the first time. So when a guest on the tour asked me to explain the science behind it, I had to do some research.
The first nuclear reactor was called Chicago Pile-1, because it was a literal pile of graphite and uranium. The not-so-simple part is that the pile was layered in a precise geometrical arrangement, which enabled the reaction to continue to create itself–thus it was self-sustaining. That pile used over 800,000 pounds of materials costing approximately $1 million–that's more than $16 million today!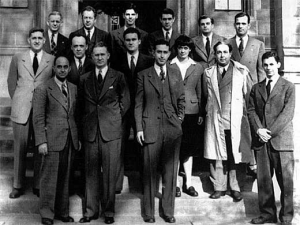 The science is cool, but at Chicago Detours we are more interested in the stories and people behind the famous places. Once it became self-sustaining, the main physicist Enrico Fermi, opened a bottle of chianti to celebrate. Those who were present signed the straw around the bottle. Only one of those witnesses was a woman: Leona Marshall Libby. She was definitely a badass chicago woman, who hid her pregnancy so long while she continued to work that Fermi feared he might have to deliver her baby atop Pile-2!
What's so special about Ricobene's?
I don't remember the first time I went to Ricobene's on 26th St., because I was a kid. Like many locals, I took one of my favorite places for granted and never thought about its significance. A couple of weeks ago though, I had the honor of taking my first private tour group there for lunch. So I did a little research to uncover the history behind the place.
Not only does Ricobene's serve what has been called the best sandwich in the world, but it has been a South Side staple for almost 75 years! The original Mr. Ricobene is the grandfather of the current owner. Rosario Ricobene was an Italian immigrant to Chicago, just like my grandfather! He sold fruits and vegetables out of a truck on the South Side. He started running a food stand in Bridgeport in 1946. When his sons took over in the 1970s, they introduced the breaded steak sandwich that is so celebrated today. On our South Side tour, guests can choose between it or a classic Chicago-style hot dog for a true taste of Chicago.
Join us for a South Side Tour!
Researching these questions is always rewarding, especially for private group tours like this one. It lets us guides delve deeper into these neighborhoods and cultural traditions in our stories. The South Side Neighborhoods Tour itself is consistently popular for student field trips and visiting convention groups. We've also done the tour with just a small family looking to reconnect with their South Side heritage. You can call us at 312-350-1131 or send an email to privatetours@chicagodetours.com if you'd like to book a South Side Neighborhoods Tour for yourself.
– Elizabeth Tieri, Lead Tour Guide