Chicago's Financial District, centered on LaSalle Street in the Loop, is the fulcrum of the heartland's economic engines. Looming skyscrapers form a canyon-like effect down LaSalle, which ends abruptly with the Art Deco masterpiece of the Board of Trade on Jackson. Floridly-dressed commodity traders at the Board of Trade, regulators at the Chicago Fed, and bankers of all pinstripes know this power corridor very well. Yet most others, whether they're local or not, likely only glimpse it occasionally. For good or ill, the most popular downtown sites seem to be clustered nearer Michigan Ave. So we are highlighting five places and activities that make Chicago's Financial District a uniquely interesting corner of downtown.
We research history and architecture like this while developing our live virtual events. Join us for fun events, like our regular general admission virtual events or an exclusive event for your private group.
1. Take the Architecture of Money and Power Financial District Walking Tour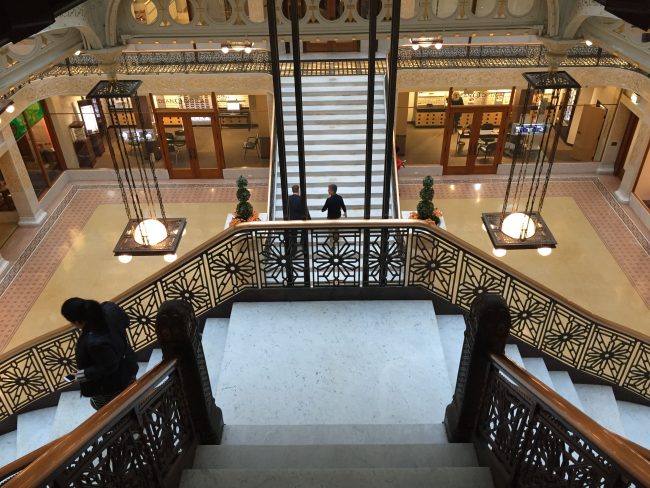 (Learn more about why we switched to offering Virtual Events.)
To be honest, you can book this private group tour with us and bookmark the activities on the rest of the list for more exploring afterwards. The Architecture of Money and Power Financial District Walking Tour breezes through the highs and lows of Chicago finance and trade. The 2.25-hour tour delves into tales of greed and generosity amidst the area's stately Beaux Arts banks and Art Deco skyscrapers. My favorite segment takes you through the "back door" of the Board of Trade to Little Cheyenne. This downtown backwater is an odd collection of small businesses and overlooked buildings. It somehow exists right across the 'L' from the very essence of high-flying financial capitalism. Wonderfully bonkers. The tour group stops here for a drink in a dive bar under the 'L' tracks.
2. Tour the Burnham Library in The Rookery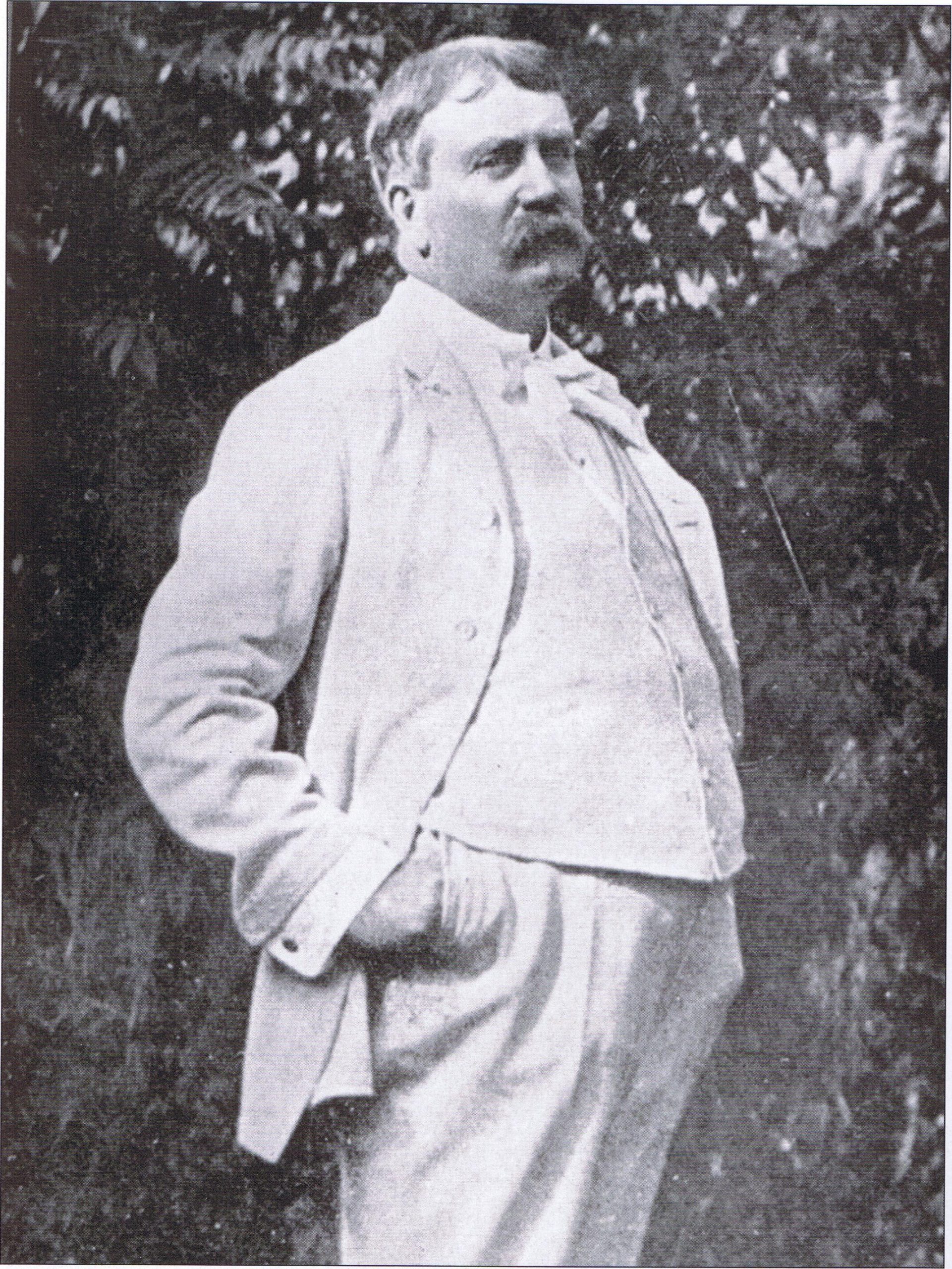 Burnham and Root's landmark Rookery is the oldest building in Chicago's Financial District. Their groundbreaking 1888 skyscraper would be a landmark all on its own, so Frank Lloyd Wright's incredible 1905 lobby redesign is just some Prairie School icing on the Chicago School cake. Yet I'd wager that the vast bulk of visitors have never gotten to see the Burnham Library. Tucked away on the 11th floor, Burnham and Root moved their office into this stately space in 1890. In fact, this is the space where they first laid out the designs for the 1893 World's Fair. Amusingly, the move was a bit of a publicity stunt to prove that 11th floor offices were safe and reliable. We take that for granted today, but the library's Victorian atmosphere is unlike anything else in the building. It's well worth the cost of a tour from the Frank Lloyd Wright Foundation.
3. Enjoy Cocktails at Vol. 39
View this post on Instagram
I am generally a beer drinker. Some kind of darker ale is my preference nine times out of ten. Yet some venues call for finer and stronger form of drink. When drinking in the Financial District it only makes sense to knock back lunch martinis like the power brokers do. The best venue for that, in our opinion, is Vol. 39, a classy cocktail bar on the second floor of the chic Kimpton Gray Hotel. The hotel occupies the old New York Life Building, designed by the father of skyscraper architecture, William LeBaron Jenney (!).The bar offers an incredible view down the LaSalle Street canyon, which you can enjoy over a martini flight. It's a perfect place to put on a power suit and pretend you understand finance because you've watched The Big Short.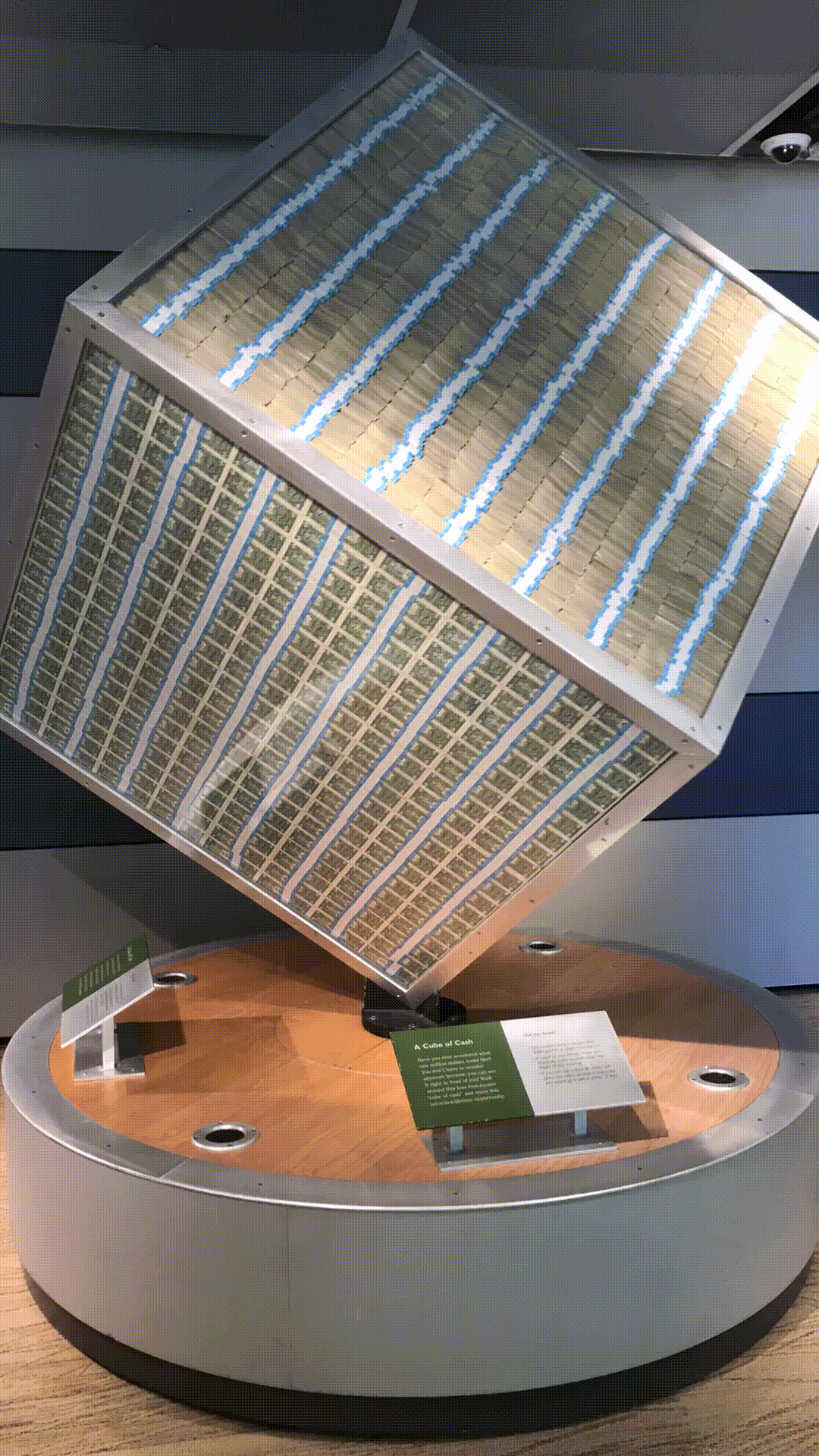 The Chicago Federal Reserve Bank is ground zero for the regional economy. It's literally where our cash and credit comes from. The Fed is also, appropriately, home to the Money Museum, a self-explanatory venue if ever there was one. Visitors to the museum get a thorough exploration of American monetary history. The topic might sound prosaic these days, but has provoked some of our nastiest political feuds. Highlights include Alexander Hamilton's desk (ohhhhhhh, that Broadway star power!), a "Save the Economy" game that lets you pretend to be the Fed Chairman, and a cool million in cash (spinning inside its protective glass cube – sorry for any dizziness).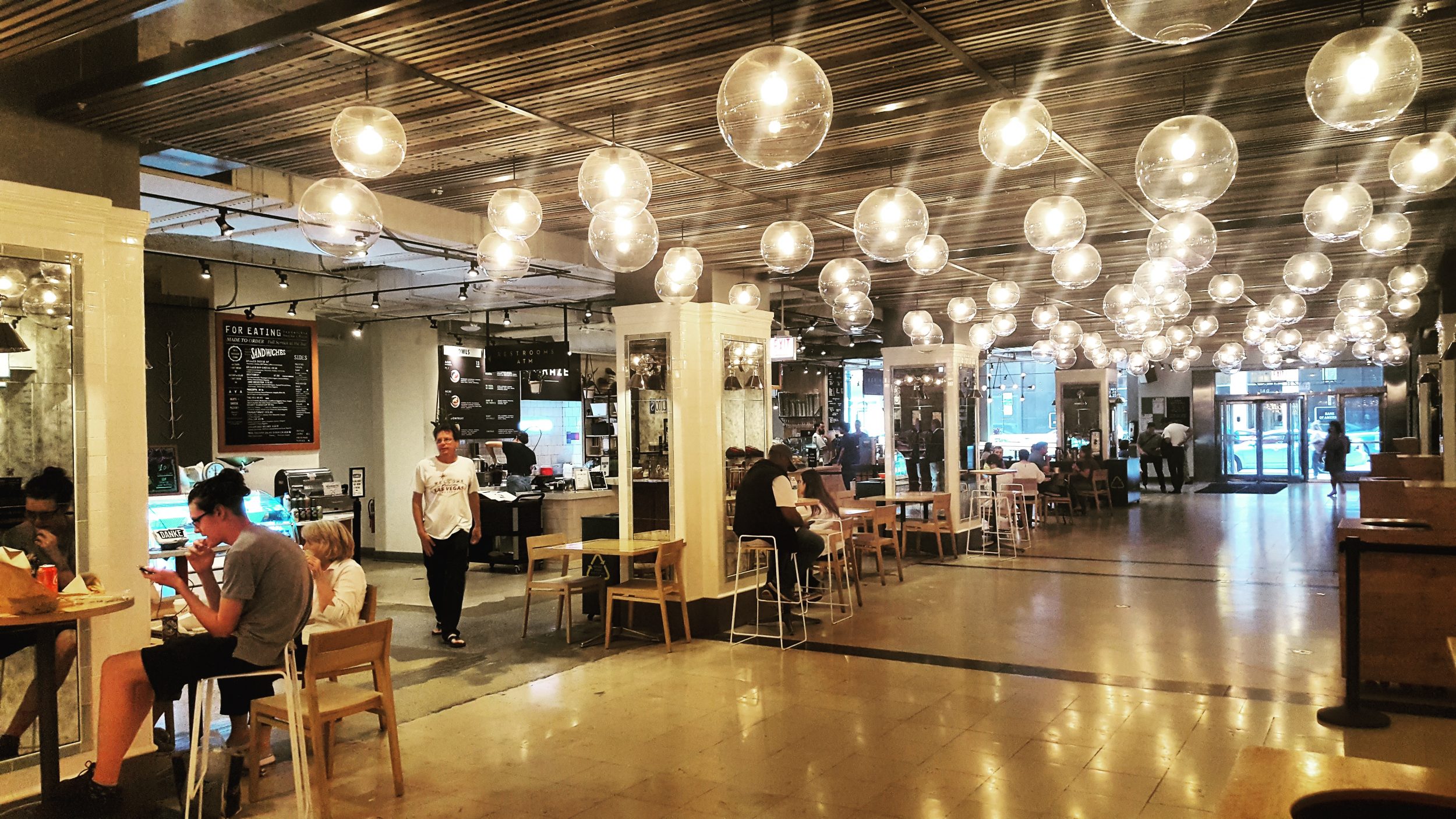 Food halls, which is a nicer way of saying "shopping mall food court with actually-good options," have become all the rage in downtown Chicago. No food hall is nearer or dearer to the workers in the Financial District than Revival. Located in the historic Edison Building at Adams and Clark, this hip compendium of lunch stalls is filled to bursting throughout the workweek. It's a great spot to rub elbows with young brokers or toss back poke with up-and-coming derivative traders (these are real jobs, right?). The food is top notch lunch grub, of course, entirely manned by local eateries. My particular favorite is Smoque BBQ, but I've been looking for a chance to try the Nashville-style "hot chicken" from The Budlong.
Have Some Fun!
Like I said, Chicago's Financial District is usually much heavier on work than play. The area's architecture and activities reflect this, but that can be fun in and of itself. There's a self-consciousness to LaSalle Street, with its pretentious projections of power, that gets into your head. You know you're in the valley of monetary giants and can't help but gawp at the people and places. Honestly, it makes being a tourist there a bit more fun.
– Alex Bean, Content Manager and Tour Guide
ABOUT CHICAGO DETOURS
In business since 2010, Chicago Detours is a passionate team of educators, historians and storytellers. We applied a decade of experience as one of Chicago's top-rated tour companies to become a virtual event company in 2020. We bring curious people to explore, learn and interact on live virtual events of Chicago history, architecture and culture.