Indoor Chicago tours during winter are the best way to experience the city when the weather is at its worst. A boat tour or an outdoor walking tour can be a great way to view the city, but not so fun in Chiberia. So, while Old Man Winter persists in pestering us, we came up with three scenarios that explain how our indoor Chicago tours during winter can meet your needs.
#1. Sneaking Away from a Conference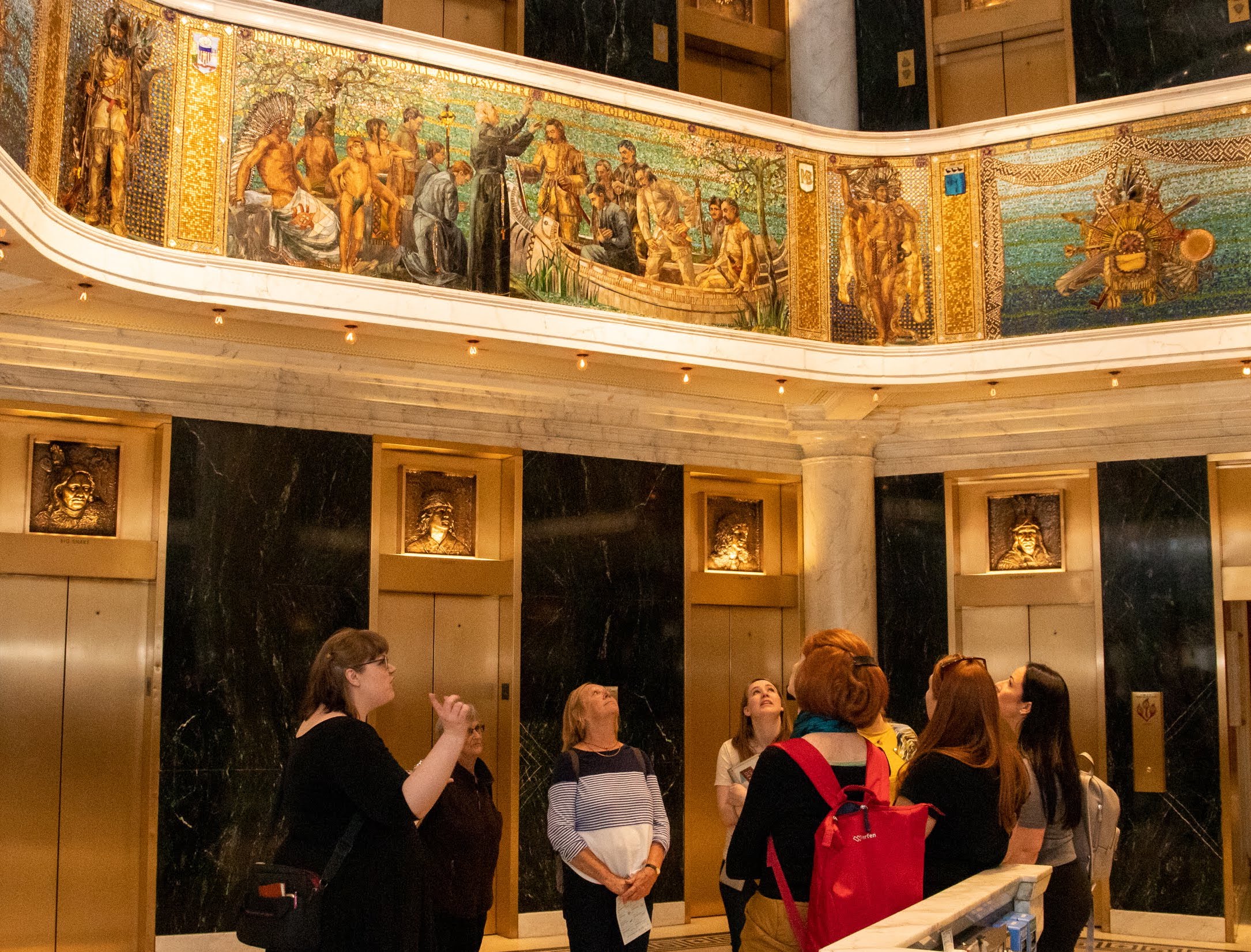 Many wintertime visitors to Chicago are in town for conferences. When you're in town for business, you may want to sneak away for a little bit of fun, especially in a town as fabulous as Chicago. Trouble is that many of the summertime pleasures, like going to the beach or taking in a concert at Millennium Park, are circumscribed by climate. That's where indoor Chicago tours come in handy!
Our Loop Interior Architecture Walking Tour is just the thing when you need a break from McCormick Place. This downtown walking tour stays mostly indoors; guests spend about 80% of their time inside buildings or the Pedway tunnels. The route zigs and zags between historic and contemporary architecture, while Chicago Detours' expert tour guide shares stories that bring Chicago's past to life. It's a great complement to the general overviews you get on boat and bus tours. The experience slows down and digs into the amazing architecture of Chicago. The Loop Interior Architecture is available seven days a week all year, even in freezing temps or snowy weather, and private groups can book it too.
#2. A Social Outing with Friends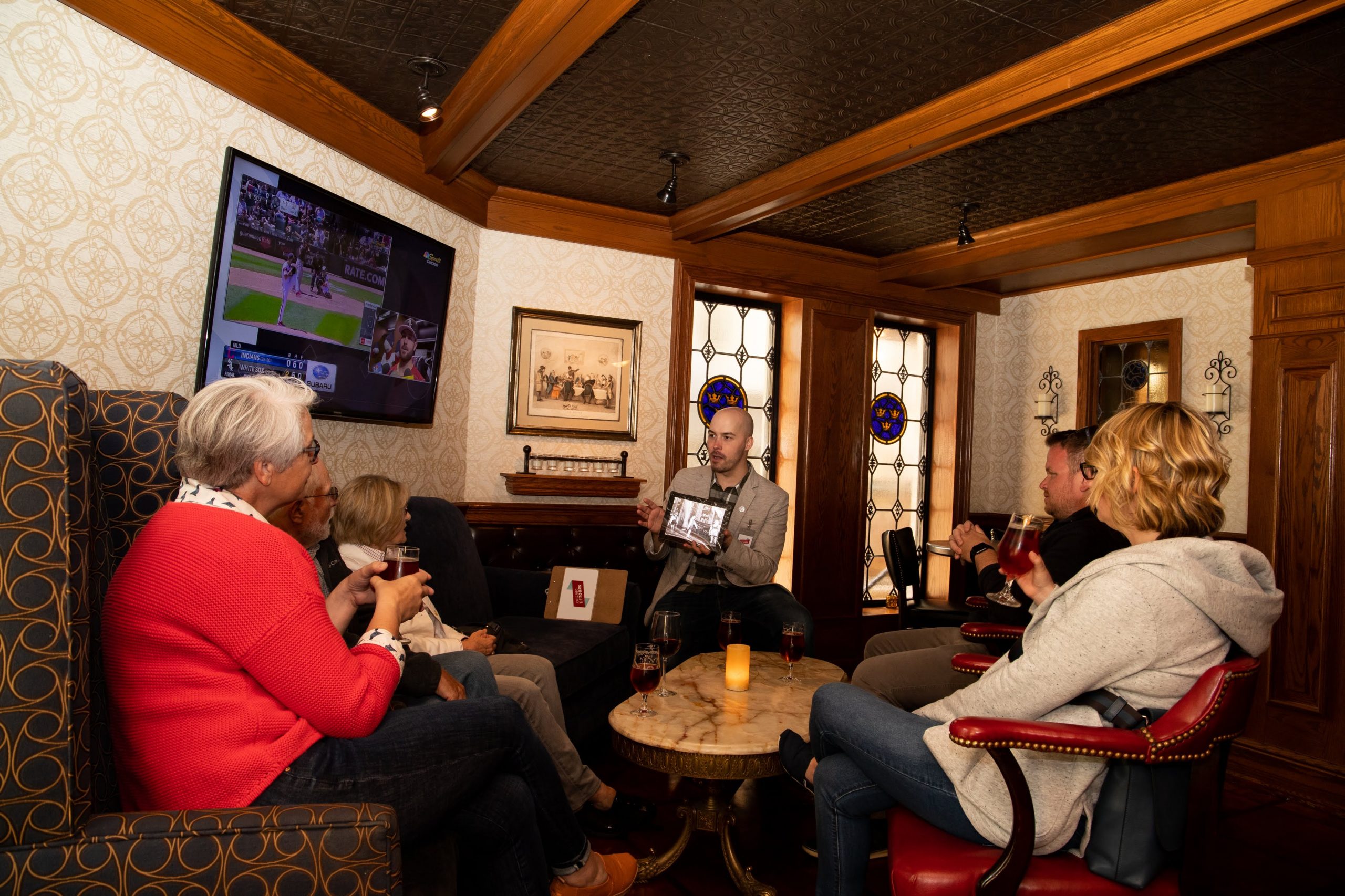 Social life doesn't stop in January! The deep midwinter is, in fact, a great time to organize an outing with your friends and family. The stress crunch of the holidays are past and spring break is a long ways off yet. You don't have to spend the winter cooped up hibernating. Reach out to arrange an indoor Chicago tour this winter. We can even put together a private group tour for your squad!
The ideal outing in this scenario is our Historic Chicago Walking Bar Tour. This mostly-indoor outing loops through the Mag Mile area, viewing famous architecture, a forgotten speakeasy, and a glamorous Jazz Age club. Of course, guests also visit three watering holes for a drink and a snack at each stop. The tour guide has all sorts of fun stories, including the famous Curse of the Billy Goat and the scandalous reputation of jazz in its early days. The mix of stories, sights, socialization and drinks make this a fantastic treat. A five-star review on Yelp sums up why this is the perfect wintertime outing for friends: "Man what a great way to get in some steps on my Fitbit, catch up with friends, learn a little history and eat/drink."
#3. Best Alternative to the River Architecture Tour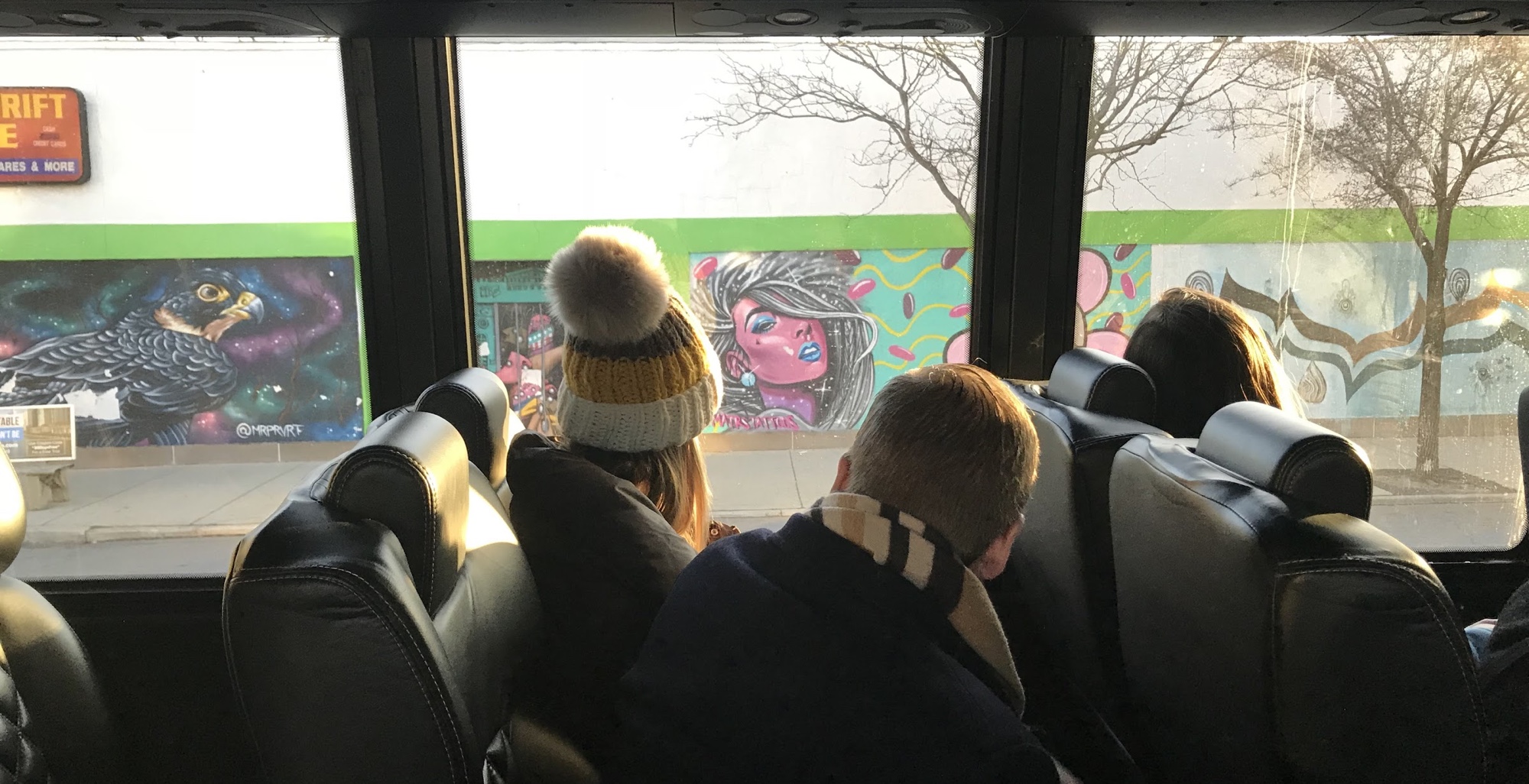 The architecture boat tours here in Chicago are world famous for very good reason and a great way to get an overview of Chicago's architecture. Sailing through the city and gawking up at its spectacular skyline is a peerless experience. So what's one to do during these winter months when the Chicago boat tours are not running? Chicago Detours' Chicago Highlights: Detour 101 Bus Tour for private groups is just the thing!
We designed this driving tour to be as flexible and fun as possible. It suits group sizes from two to two hundred and includes spots to disembark for photos and on-foot exploration. The tour route zips around downtown and the Near North Side, taking in magnificent sights like the skyline from Museum Campus and the canyon of historic skyscrapers on Dearborn Street. Since it's an experience from Chicago Detours, there's also fun and off-the-beaten-path elements. Tour guests will experience the hidden lower levels of downtown streets and see the last tomb in Lincoln Park, once the city's cemetery.
Reach Out to Learn About More Indoor Chicago Tours in Winter
The three Chicago tours in winter that I've highlighted here are just the tip of the iceberg, so to speak. Also, no icebergs in Lake Michigan, just in case you're worried about that. The city still beckons and delights at this time of year. We know just how to bring out its history, culture, and beauty without freezing. Check out the public tour schedule or give our private tours team a call!
– Alex Bean, Content Manager and Tour Guide