Being a Chicago Detours guide is very often a terrific job. We get to show people around a city we love and illuminate its history and architecture for them. Tour guests often ask us how we got into being a Chicago Detours guide or other questions about our backgrounds and interests. We figured, why not ask those questions ourselves? So here's Morgan Lott, who has recently moved to a new position at The Chopping Block, but served as a guide and as our Private Tour Coordinator for over a year.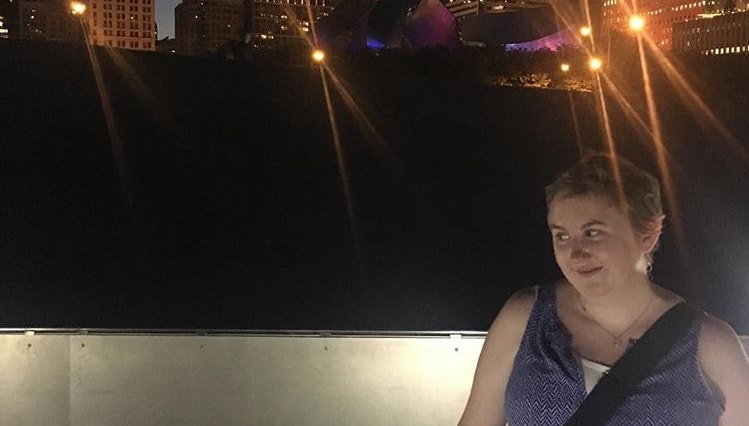 How did you become a Chicago Detours guide?
I got an email from my grad school listserv. It was the first time I had thought about tourism as a career and tour guide as a job, but when I looked back on what I had done up to that point it made a lot of sense. I always wanted to be a professional talker.
What's your favorite public tour?
My favorite tour to lead is the Historic Chicago Walking Bar Tour – I love watching guests become friends over the course of the tour. My favorite tour to go on is our Best Architecture Tour for Design Lovers. I studied popular culture in grad school, so go figure.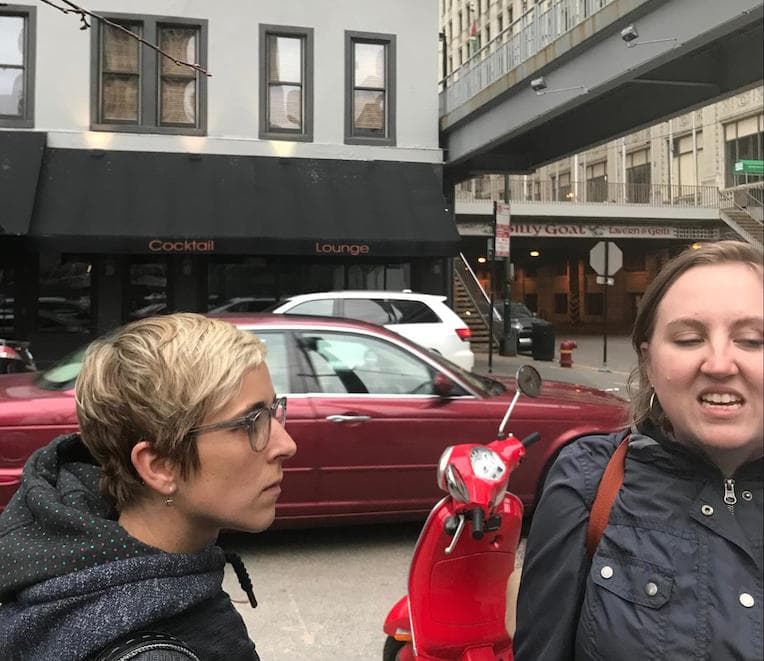 What's your favorite private tour?
Our Big Shoulders Historic Bar and Food Tour connects guests with the community of Chicago and shares an often-overlooked side of the city's history. The folks who own the bars on the tour are also so fun to visit and work with.
What downtown building do you most love taking tour guests into? And outside of downtown?
Downtown it has be our home away from home the Monadnock Building. I got the opportunity to show folks around during our Holiday Happy Hour last year. I walk into the Monadnock 5 – 6 mornings a week, and each time I see something new–it was lovely to share this place with people.
Outside of downtown it is probably Holy Trinity Polish Catholic Church on our Old Polonia and Wicker Park Walking Food Tour. Guests are always a little surprised, a little stunned when they first walk in and see this enormous, open, colorful, opulent, sweeping space tucked away in Noble Square. Plus there are all sorts of hidden nooks and crannies with beautiful, strange things in that building and the surrounding area.
Is there a Chicago building that's been demolished that you wish was still around?
Prentice Women's Hospital Building. I get that brutalism isn't the easiest architectural style to love, but that doesn't mean it doesn't deserve to be preserved. Especially something as striking, unique and historically important as this building was.
And I happen to like the way it looked.
What's your best memory as a tour guide?
My parents coming on my tour. (awwwwwwww – Ed.)
A Chicago book or novel to recommend?
The South Side: A Portrait of Chicago and American Segregation by Natalie Y. Moore. As the title points to, this book speaks to environments beyond Chicago as well. It made different aspects of space, that were apparent but not clear, legible to me.
What's next on your Chicago reading list?
The Neon Wilderness, a collection of short stories, by Nelson Algren. I've got two goals–read more short stories and learn more about my own neighborhood.
What's your second-favorite city?
New Orleans for spooky stuff, theme parties, cocktails and old stuff. Or maybe Santa Fe because I'm a desert baby and a Georgia O'Keefe lifestyle enthusiast.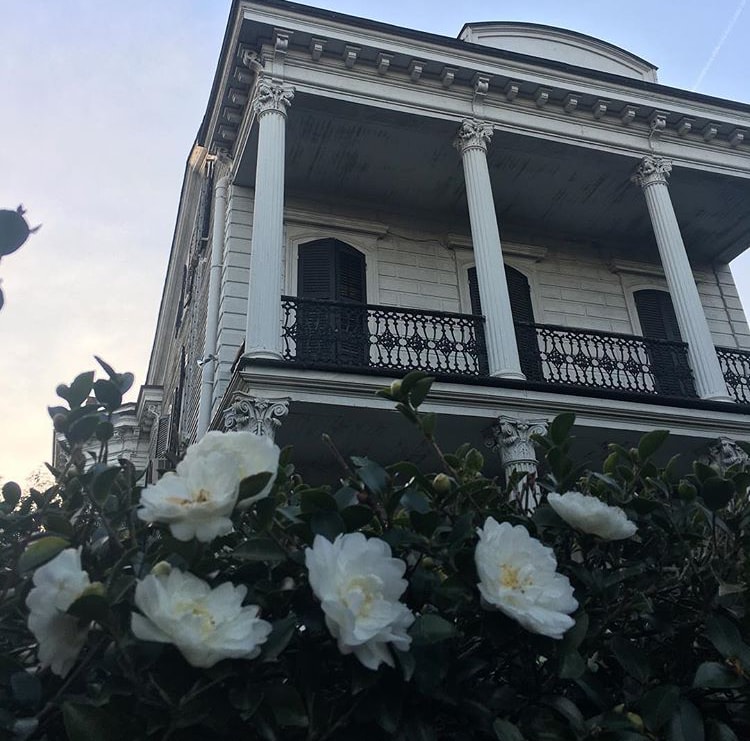 Neighborhood or suburb you'd like to explore more?
1 word, three syllables – Beverly.
Favorite local brewery or distillery?
Dovetail in Ravenswood. The tour is the best brewery tour I've been on (I have been on a lot) that goes beyond your typical "this is how the beer is made" story. Plus, they are doing something that is focused on good, drinkable beer, nothing tastes like a dare. All warm, lovely people also.
Many thanks to Morgan for answering our questions and best of luck to her at The Chopping Block!
– Alex Bean, Chicago Detours Content Manager and Tour Guide