Our 2018 year in review is a chance to look back and celebrate some of the successes we've had since January. Every year is full of adventures for a small, local company like us. Sure, there will always be some stresses and setbacks, but that certainly wasn't the story of the year. Indeed, we got up to all sorts of fun and rewarding new stuff in 2018.
New Fulton Market Food Tour Launches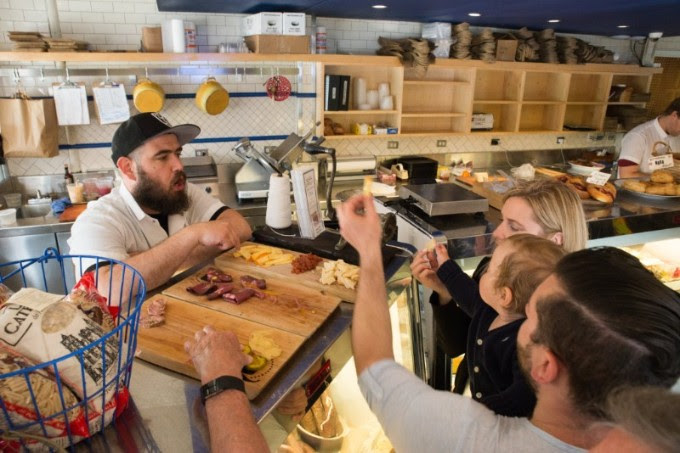 I'll launch into the 2018 year in review with the new tour that I led most often. Our Factories to Calories Fulton Market Food Tour got off to a smashing public debut this past summer. We built this neighborhood walking tour with private tour groups over the past few years. The time seemed right to open it up to the general public last spring.
I spent most Saturday afternoons this summer sauntering around this former meatpacking district. Interestingly, a ton of locals joined the Fulton Market Tour, whereas our downtown tours tend to see just as many visitors. I'm already looking forward to heading back over there in late spring to see what has changed. Fulton Market transforms so quickly, the neighborhood will not look the same two summers in a row.
Free Monadnock Building Tours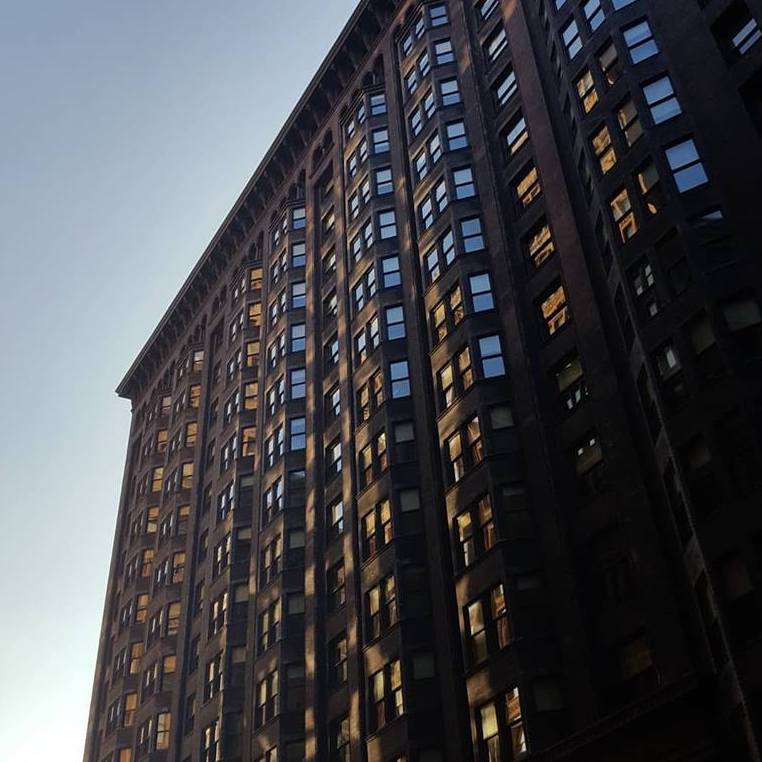 The Detours team is perpetually delighted to work in the historic Monadnock Building. Coming to work inside a landmark early Chicago skyscraper is very appropriate for a bunch of history and architecture geeks. We wanted to share that experience with everyone, so our intrepid guide Marie led free walking tours of the Monadnock every Friday in November.
It gave us a great deal of satisfaction to partner with Preservation Chicago on the Monadnock Building tour. The venerable non-profit received 100% of the gratuities from the tour. It was our little tip of the cap to one of the great Chicago architectural institutions.
The New Northwest Side Bar Crawl
Another new tour outing in 2018! Our fearless leader Amanda designed this tour as a holiday team-building event for a private corporate group. The tour differs from our downtown tours with drinks. We loaded guests onto a bus and shuttled them out to the Northwest Side of town. Out there, the guests popped into authentic neighborhood watering holes, Amanda shared some neighborhood history, and the guests broke into teams to play interactive games.
The result? Take it from tour guest Mark, who wrote on TripAdvisor:
This is our fourth time using Chicago Detours for company outings. And their new Northwest Side Neighborhood Bar Crawl was a great way to explore some hidden gems. With so many neighborhoods changing — there is still so much history to learn.
It was so much fun that we're turning into a new part of our private tour offerings. (FYI, we also spent a good deal of time revamping our private tours catalog this year. Over 15 different offerings available for you and yours!) The outing is perfect for local corporate or friend groups who are looking for a unique detour. Guests get to share drinks and socialize while learning a bit more about Avondale, Irving Park and Albany Park. Win-win!
New Faces!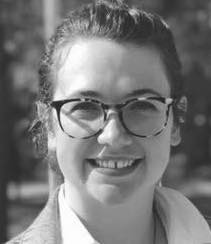 2018 marked my third full year with Chicago Detours. Each year it's been a delight to welcome new faces onto our team of nerds. The big addition this year was Ellen, who joined us as a tour guide (of course) and Public Tour Manager over the summer. She did so well in that role that we just slid her right over to managing Private Tours when that slot opened up at the end of the year.
A Redesigned Website
Chicago Detours' products are almost entirely real-life experiences. You've got to be there with our tour guides to explore Chicago with us. Despite that, it is the year 2018, so we need an up-to-date web presence in order to stay visible. So that's just what we did!
The new design of our website launched last summer. The new site does all the things Google likes, faster load speeds, updated SEO, etc. For us, the biggest appeal was its mobile-friendliness and streamlined layout. We hope you've noticed and enjoyed the update as well!
Special Events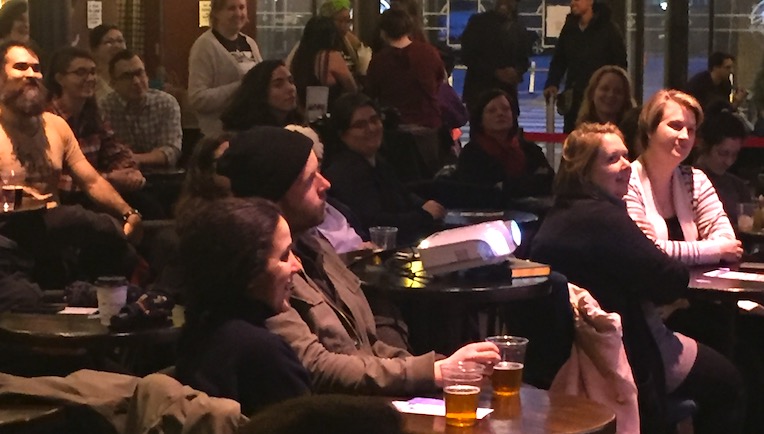 I'll wrap up our 2018 year in review by highlighting two of the special events we hosted this year. The first was the inaugural Badass Women of Chicago History storytelling event for Women's History Month. Held at the Den Theater back on March 26th, the event highlighted some lesser-known femmes badass who did everything from wrestle to saw with their feet. The Badass Women event was so much fun that we're doing it again this upcoming March.
We closed out 2018 with even more fun. The Detours staff hosted our second annual Holiday Happy Hour on December 11th. Friends and guests were invited up for an evening of drinks, frivolity, and (of course) tours of the Monadnock. Big hats off to Marie, Ellen, and Amanda who worked hard turning our humble office into a wintry wonderland that evening. Also, as my friend Zach learned, hot cocoa and mezcal is a holiday drink straight from heaven.
Onto 2019!
Looking back, it surprised me to see just how much we did in 2018. I was here for all of it, yet the 2018 year in review seems to have more in it than a 7-person company should be capable of. Which only makes me more excited, actually. Onto even more fun in the new year!
– Alex Bean, Content Manager and Tour Guide