In Part 1 of this two-part blog post, I introduced the development of the University of Illinois at Chicago, now let's explore the campus's famous Brutalist architecture. This was an experimental architectural style for a college campus, especially because it's a style that many people don't understand. We do our best to explain and contextualize it when we drove past the UIC campus on custom private tours of Chicago's neighborhoods.
We research Chicago history and architecture like this while developing our live virtual events and custom corporate events. Join us for our public virtual events or book an exclusive team-building event for your private group. We can also create custom tours and original content creation about this Chicago topic and countless others.
UIC and the Brutalist Aesthetic
Brutalist architecture is an austere style that was most popular in the 1950s-1970s. Characterized by massive forms, often of poured concrete, and usually devoid of exterior decor, Brutalist buildings often end up looking like modern-day fortresses. Since the UIC campus razed a community of thousands of people, I kind of wonder…couldn't they have designed buildings that architecturally welcomed the surrounding area with open arms, to make up for their damage to the community?
In my opinion, these massive, dark, concrete and brick buildings are uninviting. Now trust me, I appreciate concrete very much, but not so much with Brutalist architecture. It's all about the execution, people. Some of the campus buildings have cool geometric forms, yes…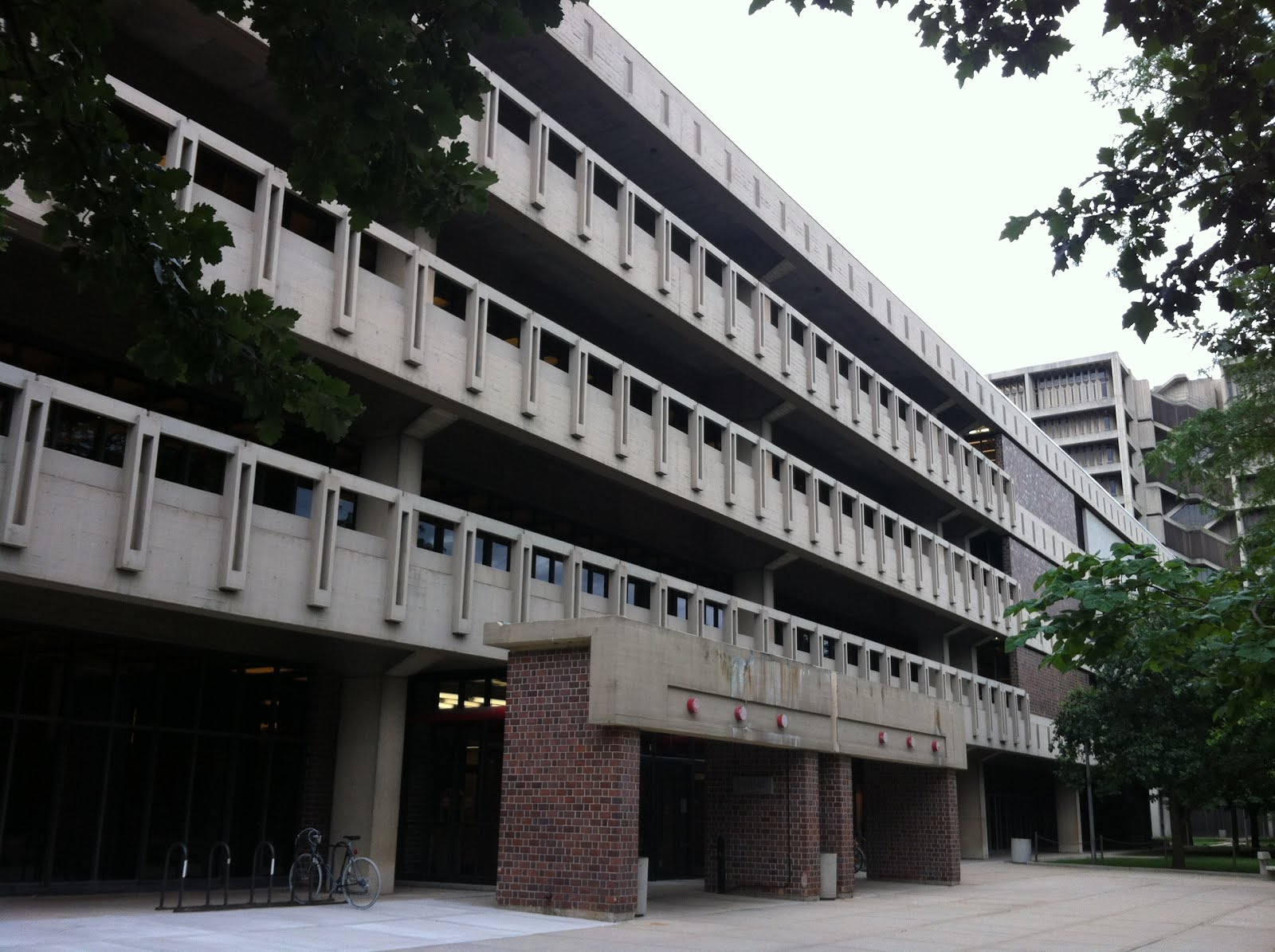 …but some of those forms may also evoke thoughts of things like, I don't know, a prison…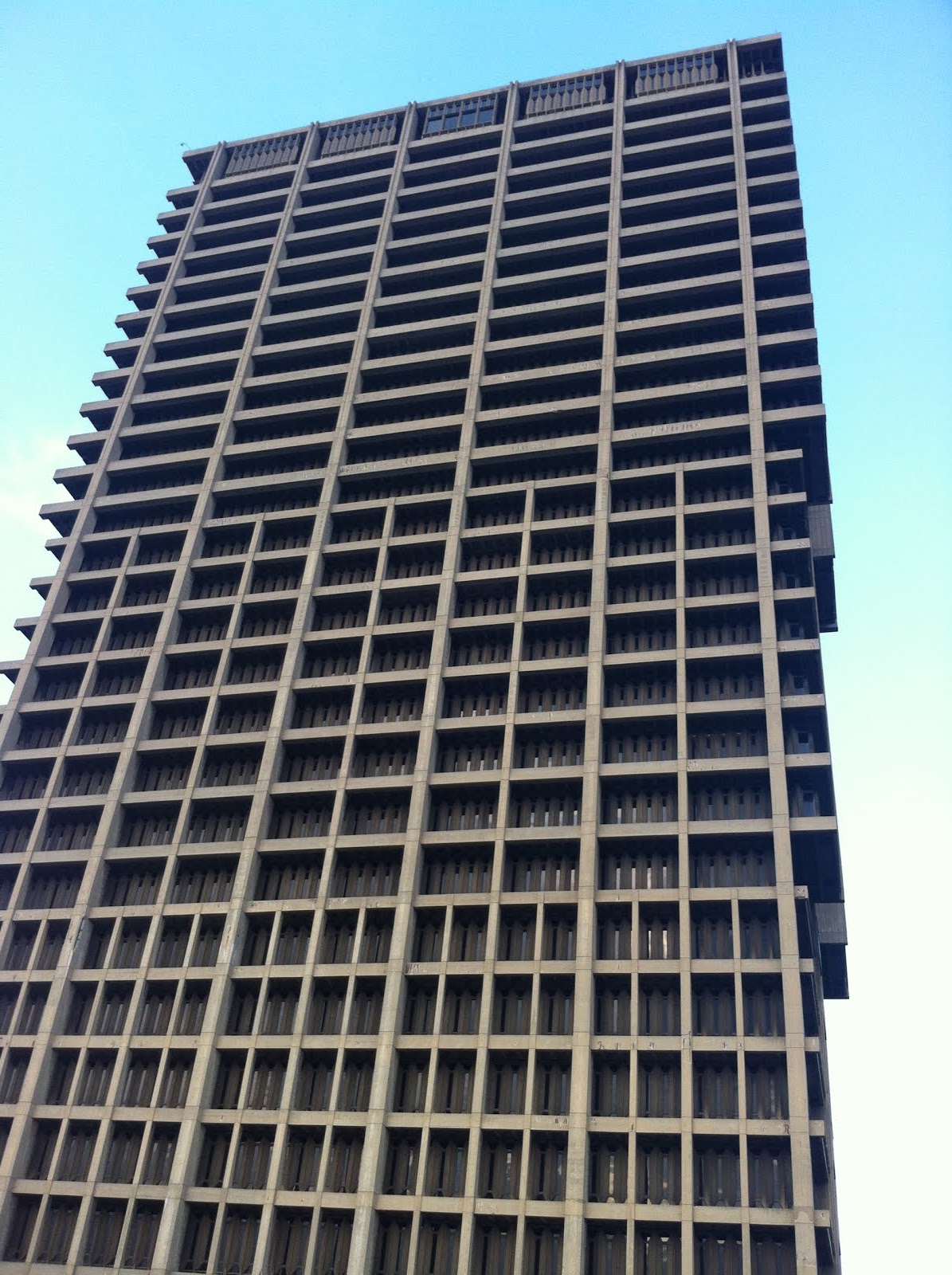 Was the UIC Campus an Experiment?
It's rumored that the UIC campus was designed as a psychological experiment. It's all a test to see how much bad design students could take before they crack.
I wish the Greek amphitheater they had in the center of campus still existed. Campus leaders did away with it during one of their efforts to de-concretize the campus a bit. While the Chicago Pedway System works in downtown Chicago, the theory behind pedestrian walkways on the UIC campus seemed better than the practice.
Theory was also shattered by practice when I approached a former student about these radial stairways found in the Behavioral Sciences Building: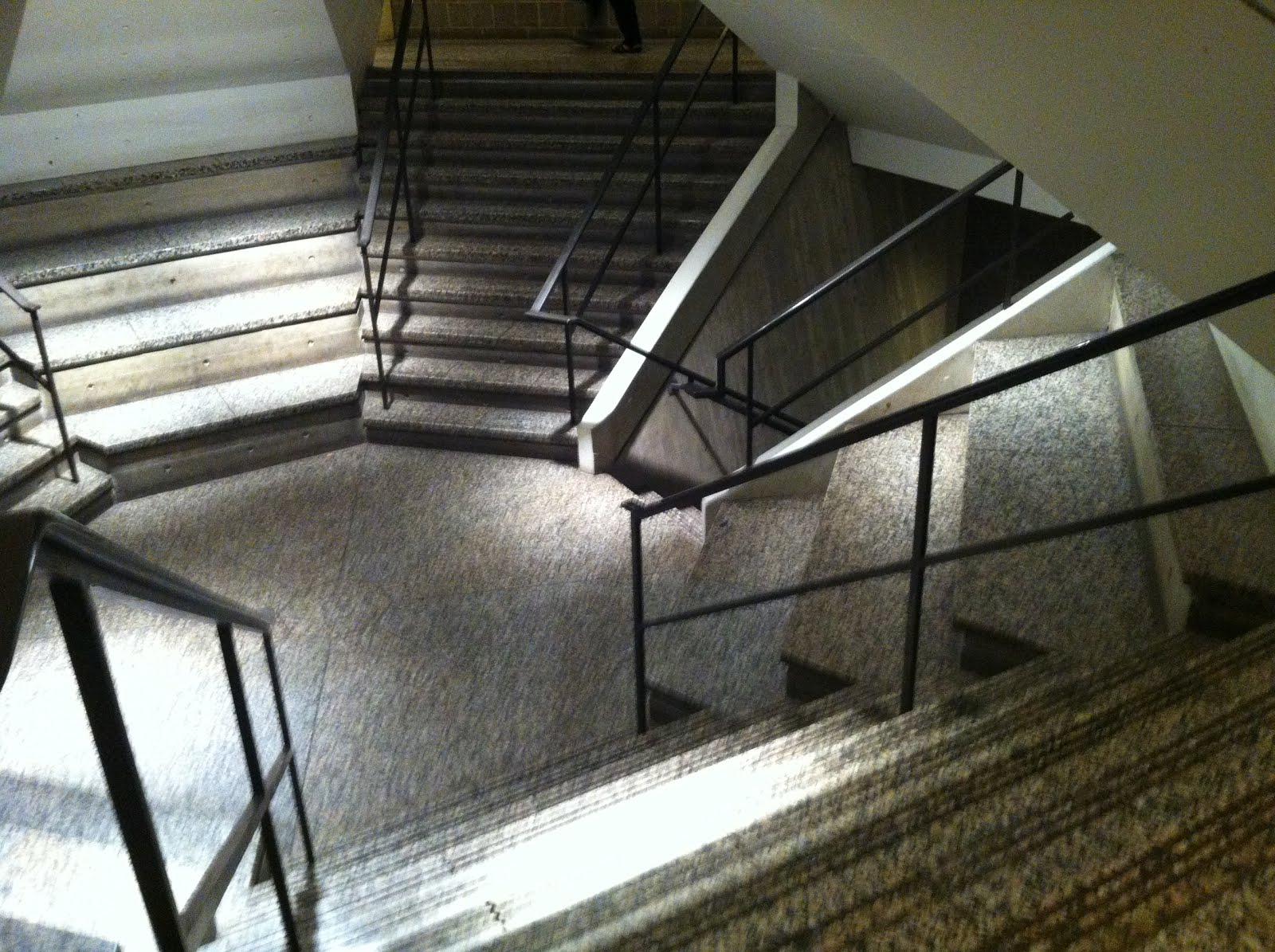 In my idealistic, dreamy mind I thought these would be perfect for unexpected run-ins. It seemed possible, with their multiple streams of traffic, larger landings, and alternating radii just for sitting. At least one student said that this was solely a source of traffic jams and frustration for students who are looking to leave class as quickly as humanly possible.
A few campus buildings, such as the Behavioral Sciences Building and the Art & Architecture Building, were designed using Field Theory. Netch's idea used sophisticated shape arrangements that would provide psychological variety. The architect minimized the use of windows so as not to distract from the shape of the building. But then, unsurprisingly, almost no natural light made it inside. So was the building for the people, or for the architect's portfolio?
No wonder students want to leave the buildings as quickly as possible! I suppose it works well for a campus originally designed for commuters.
— Klaudia Siczek, Chicago Detours Editorial Intern
ABOUT CHICAGO DETOURS
In business since 2010, Chicago Detours is a passionate team of educators, historians and storytellers. We applied a decade of experience as one of Chicago's top-rated tour companies to become a virtual event company in 2020. We bring curious people to explore, learn and interact about Chicago's history, architecture and culture through custom tours, content production, and virtual events.