2019 is the Year of Chicago Theatre, so we're looking back on Chicago theatre history in all its varied forms, from its legendary improv to neighborhood storefront spaces.
We research stories from Chicago history, architecture and culture like this while developing our live virtual tours, in-person private tours, and custom content for corporate events. You can join us to experience Chicago's stories in-person or online. We can also create custom tours and original content about this Chicago topic and countless others.
Chicago Improv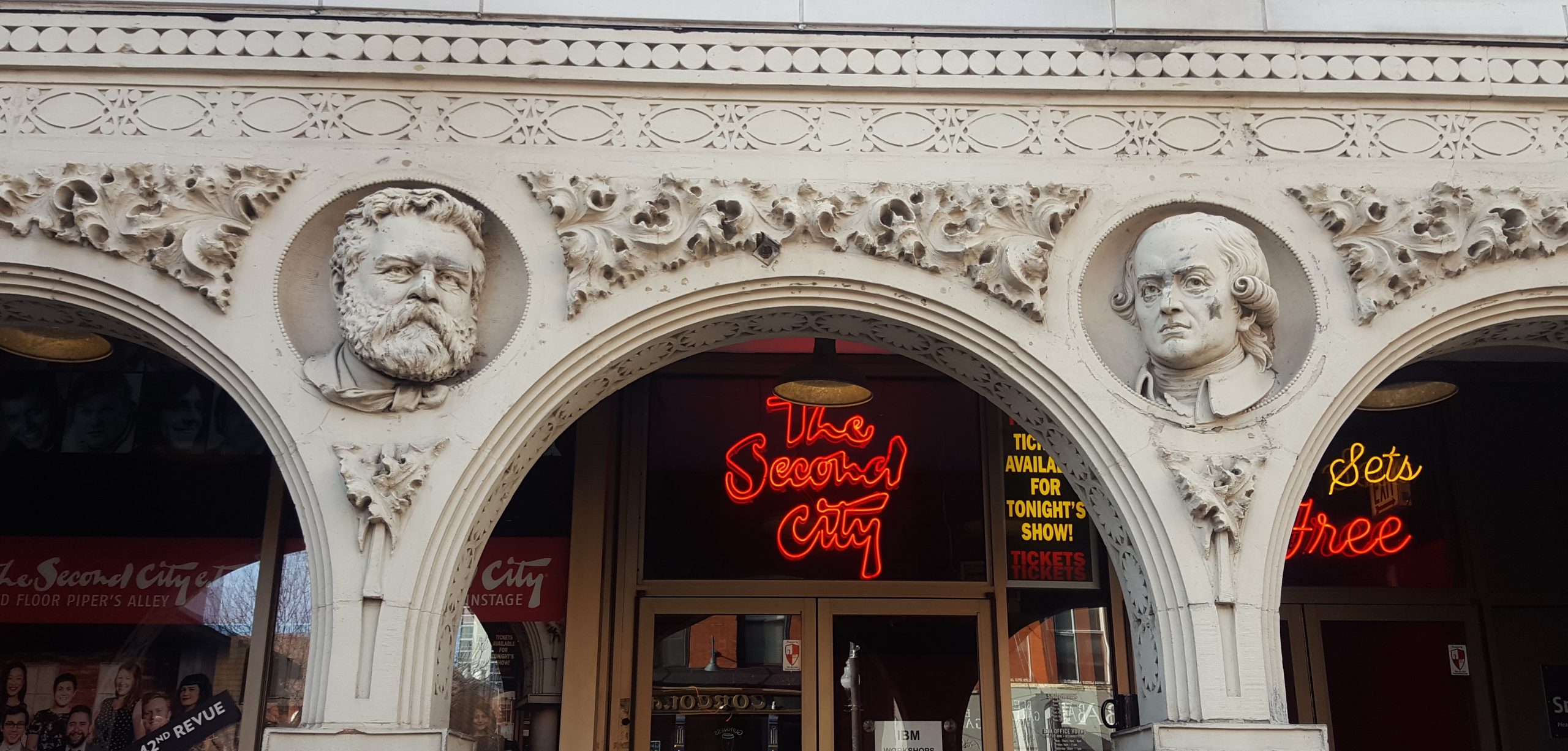 Our city's most famous contribution to theatre history revolves around the Second City. The famous comedy club in Old Town has its roots in Hyde Park back in the '50s. A group of UChicago students started performing commedia dell'arte shows in the Compass Bar on 55th Street. The Compass Players created highly-structured prompts and games which the performers improvised within, which became the touchstone of Chicago's improv comedy scene. Helped along by some truly incredible talent, not least the world-famous duo of Mike Nichols and Elaine May, these young performers helped start The Second City and shaped 20th-century American comedy.
Tony-Winning Theatre Companies
No slight against our improv impresarios, but comedy clubs are not what people think they see "theatre" spelled with an re. For that sort of high culture, we look to our bevy of Tony-winning companies. The Steppenwolf, Goodman, Victory Gardens, Chicago Shakespeare, and Lookingglass companies represent the biggest concentration of high-profile professional theatre outside Manhattan. No other city comes close to our collection of Regional Theatre Tony Awards.
Many of these companies occupy fascinating historical spaces. The Goodman sits in the beautifully revived Harris and Selwyn Theaters. Victory Gardens performs in the iconic Biograph Theater, where Dillinger met his end. Chicago Shakes, of course, performs in their fabulous Navy Pier venue, and Lookingglass calls the historic Water Works its home. Seeing shows at these fantastic spaces is also a trip into the history of Chicago's theatre architecture.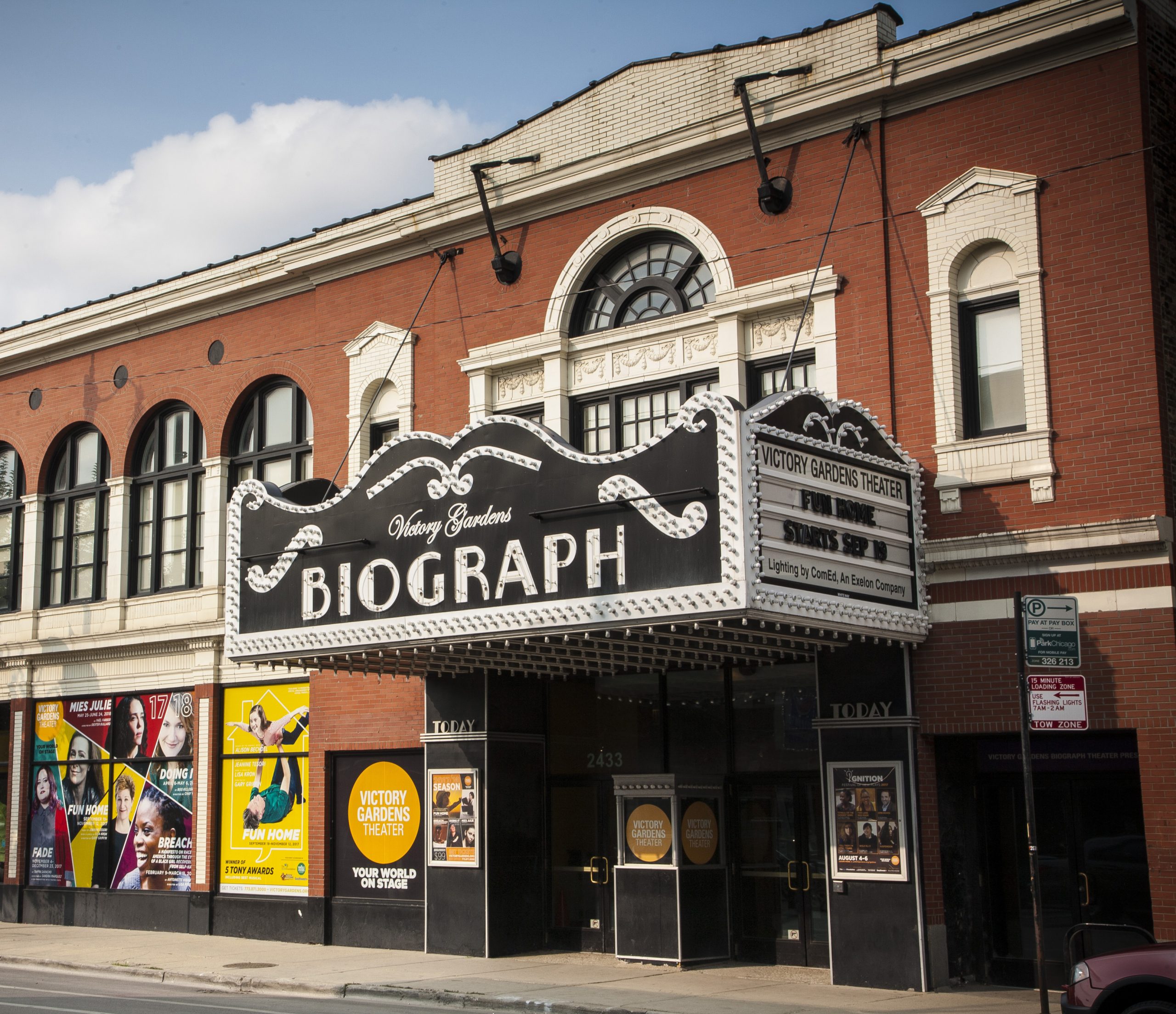 Neighborhood Theatres
The Tony-winning heavyweights didn't start out as Chicago theatre colossi, of course. With the exception of the Goodman, these companies began as storefront neighborhood theatres. "Off-Loop" theater companies sprang up throughout the city in the 1960s and '70s. Inspired by the Compass Players, spurred to action by political and social unrest, and permitted to operate in small spaces for the first time thanks to relaxed building codes, suddenly small theaters were in every Chicago neighborhood. Non-profit theater companies like The Body Politic paved the way for the vibrant Off-Loop Chicago theatre that still exists.
These tiny theatrical companies, often operating on minimal budgets, are the beating heart of Chicago theatre. Often dedicated to esoteric, avant garde, or socially conscious causes, they offer abundant creative freedom. The 200 or so storefront companies also provide the most common starting point for Chicago's theatrical talent. Actors, writers, designers and directors can cut their teeth and build their resumes in this thriving scene.
Experimental Theatre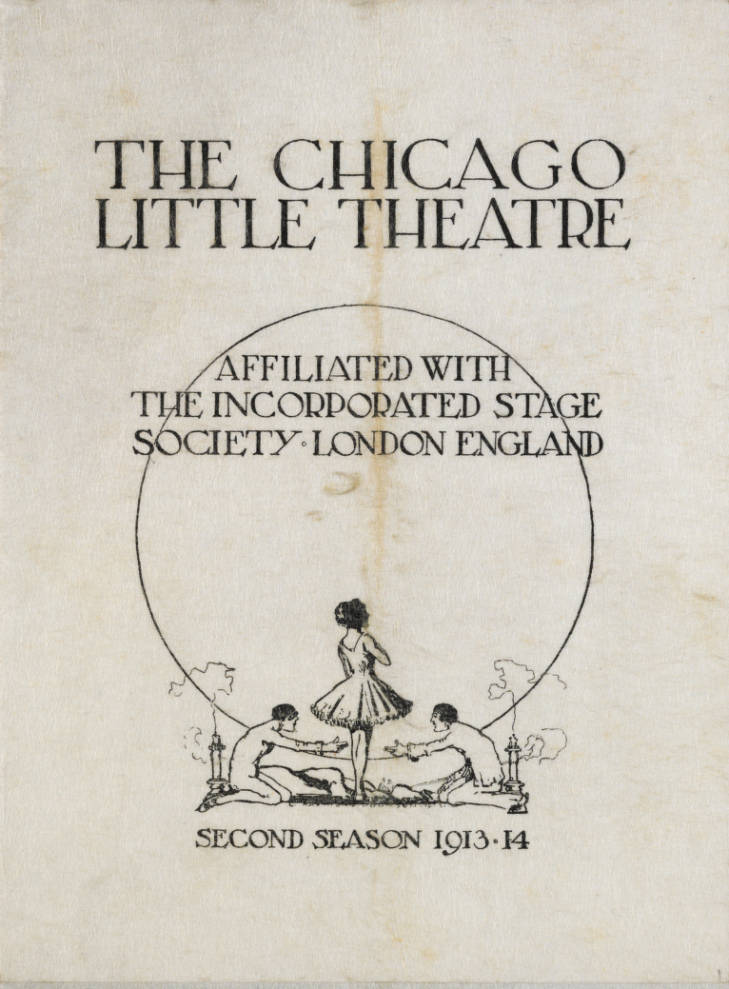 Those tiny storefront theaters also represent another of Chicago's major contributions to theatre history– experimental theatre. Mind-bending experimentation abounded in the 1960s and '70s small companies, like when Organic Theatre Company mounted a "DIY sci-fi play" called Warp! in 1971. Chicago's history with experimental theatre is way older than that though. Around the 1910s, Chicago was a center of the Little Theatre Movement, a rejection of the crass commercialism of more mainstream theatre at the time.
The legacy of the experimental theatre companies is carried on today by The Neo-Futurists, a wildly successful experimental company in Andersonville. Founded back in 1988 and inspired by the Italian Futurist movement, the Neo-Futurists perform with reckless abandon. They embrace immediacy and energy, creating "[w]ork that embraces those unreached or unmoved by conventional theater – inspiring them to thought, feeling and action."
Youth Theatre
Children's theatre has a long history in Chicago too. It can trace its roots to the experimental theatre of the Little Theatre Movement in the Progressive Era. Alice Gerstenberg, a feminist playwright and active member of Chicago's Little Theatre, established the Junior League Children's Theater in 1921. Chicago children were treading the boards at Hull House around the same time too, with youth drama classes and performances an integral part of the settlement house's services for Near West Side children.
Today, drama programs in Chicago schools continue the tradition, and community-based programs like the inimitable Albany Park Theater Project represent some of the best theatre in the city. As we detailed last year, our tour guides proudly donate 50% of their gratuities to support APTP. Their mission, bringing young people of every background together to create luminous and rich theatrical experiences. Their work perfectly dovetails with our own ethos. APTP is between shows right now, but we know that a new production is in the works. Can't wait to see it and share it with the world.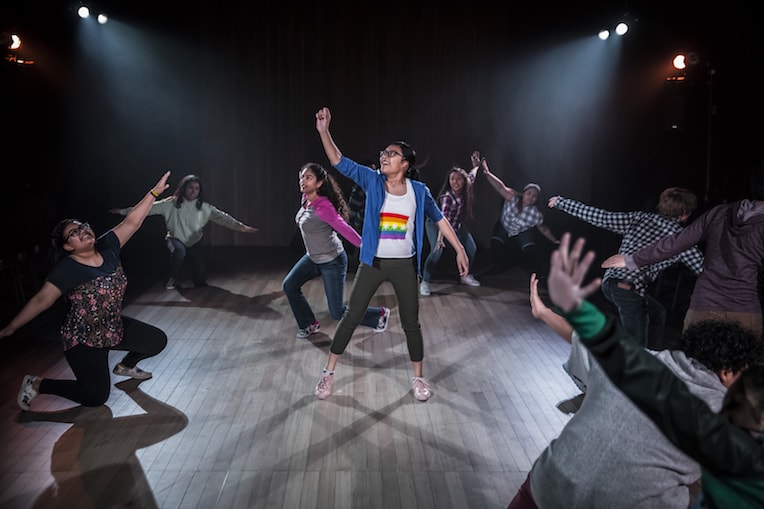 Black Theatre
Black Chicagoans created a robust theatre scene in the Black Belt in the early twentieth century. The famed Pekin Theatre opened in 1905 as the country's first black-owned and operated vaudeville theatre in the country. Later, black playwrights and actors used theatre to challenge segregation and inequality. Langston Hughes founded the Skyloft Players ensemble in 1941 as "a theater OF the people FOR the people BY the people." In the 1970s, Chicago's legacy of black theater was continued with the creation of the Black Ensemble Theater, located in Uptown. Founded by the inimitable Jackie Taylor, BE's mission is "to eradicate racism and its damaging effects upon our society through the utilization of theater arts." The Black Ensemble Theater's shows are often jukebox musicals celebrating overlooked or under-appreciated black performers. Common consensus is that the shows are so joyful and entertaining that the audience is dancing by curtain call.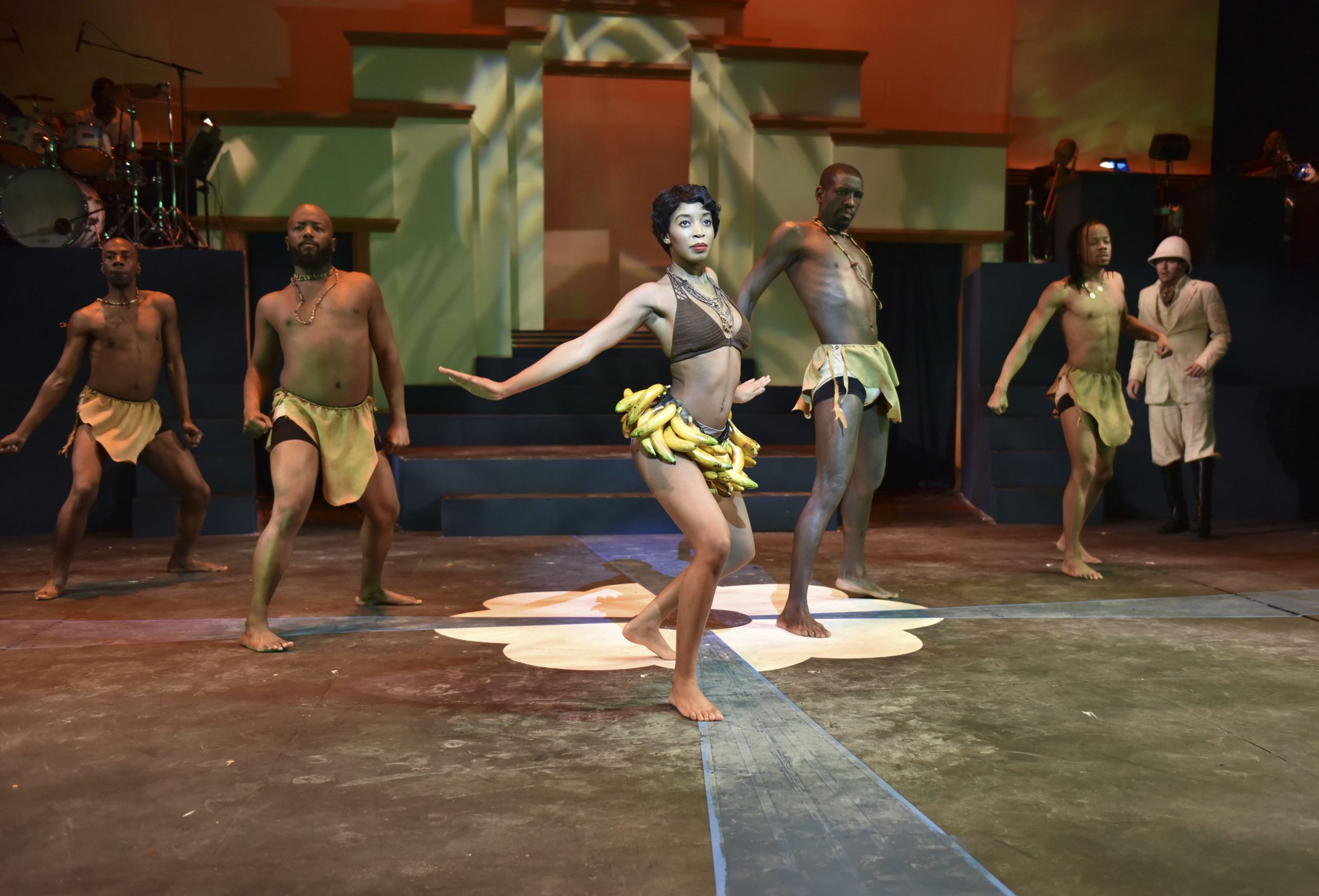 Celebrating Chicago Theatre History in 2019
The Year of Chicago Theatre affords a great opportunity to appreciate Chicago Theatre history. Sponsored by City Hall and the League of Chicago Theatres, it's the first citywide theatre festival of its kind. Events include theatrical performances in all 77 community areas, plus major funding and visibility boosts for the city's 200+ theaters and companies. Inevitably, these celebrations highlight just how much great theatrical work is done here. From the biggest Broadway in Chicago venues to the smallest indie storefronts, this is a town that puts on a great show. We might not have the Great White Way, but Chicago theatre can go toe-to-toe with any other toddling theatre town.
– Alex Bean and Marie Rowley
ABOUT CHICAGO DETOURS
Chicago Detours is a boutique tour company passionate about connecting people to places and each other through the power of storytelling. We bring curious people to explore, learn and interact with Chicago's history, architecture and culture through in-person private group tours, content production, and virtual tours.