Planning a Chicago family reunion can be tricky.  With multiple days, multiple age groups, and multiple guests with multiple opinions. At Chicago Detours, we've arranged many a Chicago family reunion. We'd like to share with you a little of the knowledge we've learned. Here are three tips that will help you plan a memorable Chicago family reunion.
We research ideas about how to experience Chicago history, architecture and culture like this while developing our live virtual tours, in-person private tours, and custom content for corporate events. You can join us to experience Chicago's stories in-person or online. We can also create custom tours and original content about this Chicago topic and countless others.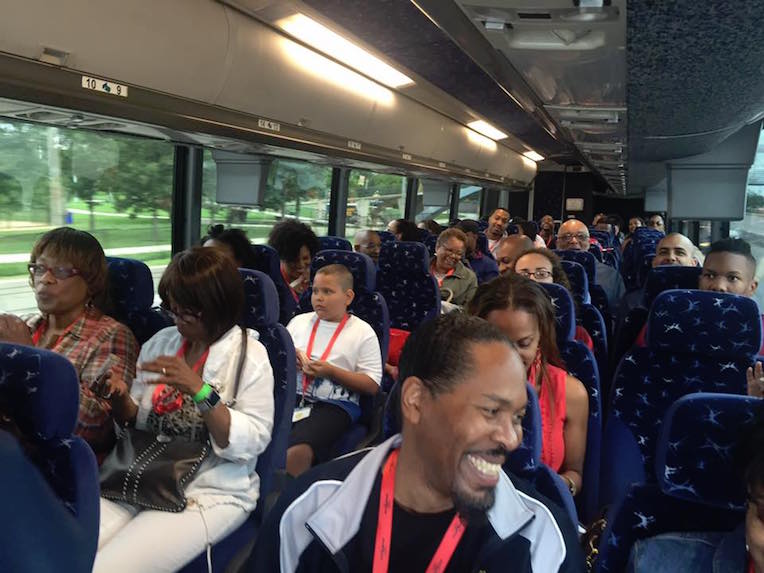 1. Keep things interactive.
Activities like tours and games help relatives become friends. After all, just because you're related doesn't mean you know each other. And, for those family members who wished they didn't know each other, it can neutralize tense interactions.
Bowling, axe throwing, or whirlyball can be fun for any age. Learning together can also be a great bonding experience. Think outside the typical family reunion box and consider options that are usually classified as corporate outings. For example, take a cooking class together. We've got more possibilities right here, including joining us for a tour.
Our tours are a great way to learn and interact as a group. Not to mention we take care of a lot of the planning for you. Guests on our custom neighborhood tours visit Chicago neighborhoods north to south while learning about Chicago's rich music history from an animated guide. To top it off, we an arrange for a blues musician to give everyone a harmonica lesson (with a harmonica courtesy of Chicago Detours) and an exclusive live performance.
"Myself and my family had an amazing time on the tour! Amanda was great and the planning process was a breeze. Honestly, it was the highlight of our family reunion," previous private tour client Pam Euring said.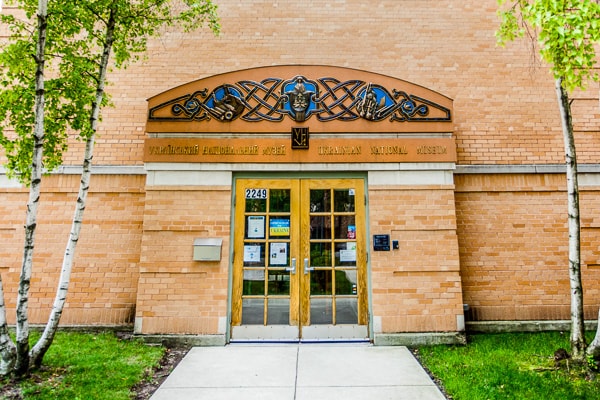 2. A banquet hall can turn your Chicago family reunion into a
cultural experience
.
Make your family reunion in Chicago even richer by hosting it in a cultural institution. Why not connect with your own shared cultural identity or celebrate a new one? Possibilities include the Ukrainian National Museum in Ukrainian Village or The National Museum of Puerto Rican Arts and Culture in Humboldt Park. The Chicago Cultural Alliance is a great place to start planning your family reunion in Chicago.
You could also plan a dinner in an architecturally significant space. Venues like The Keith House on Prairie Avenue or SR Crown Hall at the Illinois Institute of Technology are picturesque and unexpected. Take it from us, architecture is a great conversation starter and can make a good time truly memorable.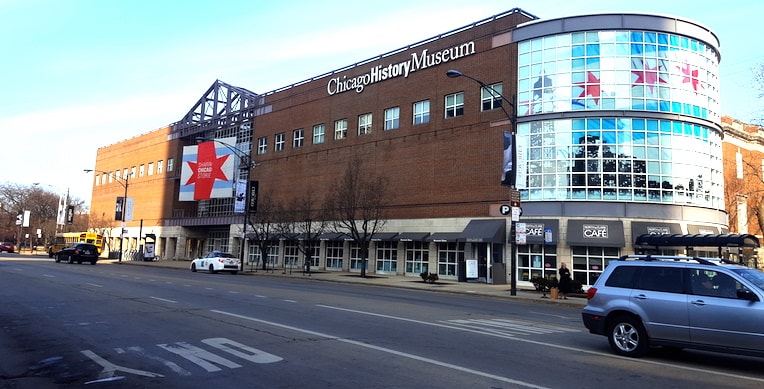 3. Let your fam make their own Chicago adventure.
Up to this point I have failed to directly address one of the biggest challenges facing any Chicago family reunion. Teenagers. What do they want? What kind of family reunion activity would they think is cool and fun? Probably nothing, right? Right. Lean in and allow the dreaded teens (and the rest of your family) choose how to spend their time, within reason.
I'd recommend unleashing your teens on one of the many cool neighborhoods outside downtown. These small neighborhoods in Chicago are perfect for allowing folks to explore shared interests or follow the beat of their own drum. Your relatives, teenage or not, can shop, eat, learn and explore on their own in densely packed neighborhoods like Old Town and Lincoln Square. They've got their freedom and you've got a nice spot to window shop or chill out over coffee. No one under the age of 18 can say you're uncool for planning it, because they made all their own choices. So there.
– Morgan Lott, Private Tour Coordinator and Tour Guide
ABOUT CHICAGO DETOURS
Chicago Detours is a boutique tour company passionate about connecting people to places and each other through the power of storytelling. We bring curious people to explore, learn and interact with Chicago's history, architecture and culture through in-person private group tours, content production, and virtual tours.