Guests on our Historic Chicago Walking Bar Tour often ask for the guides' recommendations for other historic bars near the Mag Mile. So we polled the guides and decided to share the Detours crew's favorite spots. Of course some of the coolest historic bars in the Mag Mile area are featured on our bar tour, and you won't see them included on this list. You can register for a public tour or book a private group tour to hear all the hidden stories we dug up about those historic drinking spots while you sip your beer or wine. After you've taken our tour, here are a few more historic bars near the Mag Mile you can check out.
#1. Harry Caray's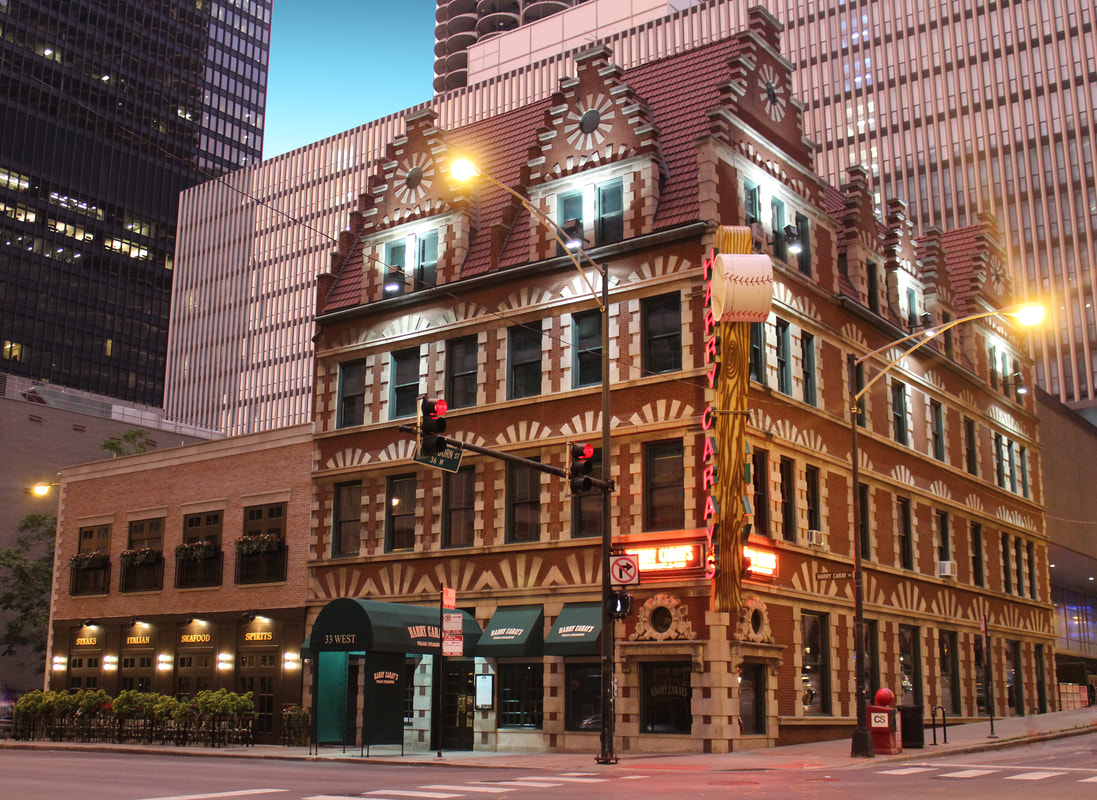 This quirky-looking structure contains over 100 years of Chicago history, with ties to Gilded Age industry, Prohibition Era gangsters, and the Chicago Cubs. Nowadays it's Harry Caray's, popular sports bar and steakhouse. Named after the late (and deeply beloved) baseball commentator, this historic bar near the Mag Mile has served satisfied Cubbies fans since 1987. Curse of the Billy Goat aficionados know this as the spot where the infamous Bartman baseball was blown up.
The structure dates to 1895, when it was the headquarters for the Chicago Varnish Company. Its unique architecture is the work of Henry Ives Cobb, Chicago's Gilded Age master of Romanesque and Gothic revival. He broke out of his typical style here with Dutch Revival architecture, with its steeply-pitched gables and tiled mansard roofs. This ornate style is a rarity in Chicago, making this one of those most visually striking buildings near the Mag Mile.
Harry Caray's also has some surprising ties to the always-exciting gangster history of Chicago. Al Capone's fearsome mob enforcer Frank Nitti lived in the building during the 1920s. Secret tunnels in the basement allowed Nitti and his associates to sneak in and out of the building undetected. In 1998, an electrician uncovered a hidden room in the building, containing items from Nitti's criminal dealings like his personal safe. You can get a taste of that illicit past by ordering a drink in Nitti's Speakeasy on the building's second floor. That element really cinches it as one of the best historic bars near the Mag Mile.
#2. Rossi's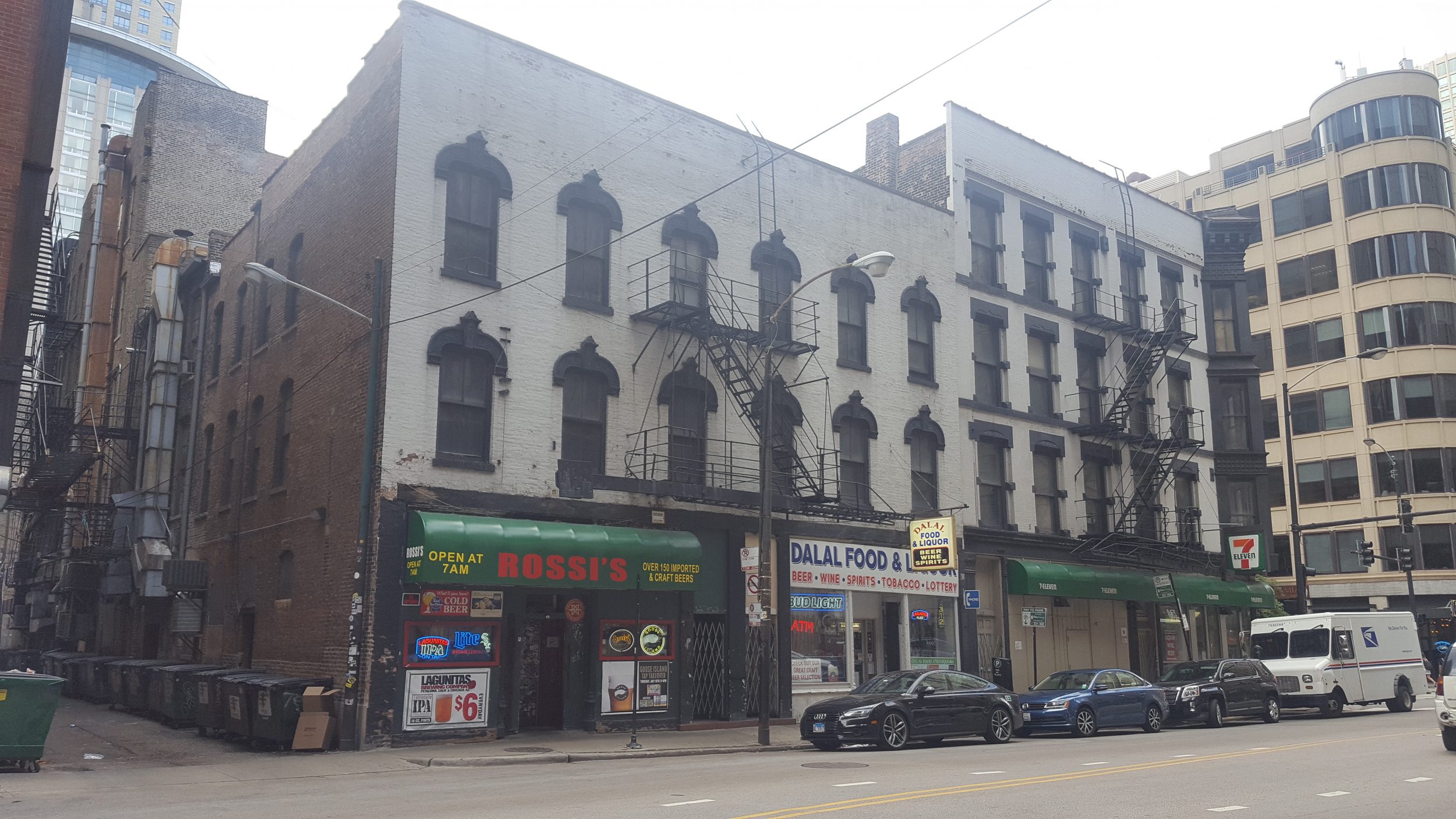 You can find lots of historic bars near the Mag Mile, but no others quite like Rossi's. A dive bar in a building that is positively ancient by Chicago standards, Rossi's Italianate building must date to the 1870s or '80s. It feels like a real time warp to the 1970s though. In fact, Rossi's looks, feels, and acts like the past forty years never happened. In fact, no one seems to even know when Rossi's first opened. According to the Chicago Bar Project, their all-star bartender Desiree has been serving cheap beer and handling rowdy patrons since the '80s. Yet she acknowledges that the bar was around well before she was hired.
Regardless of its mysterious provenance, Rossi's feels like a blast from the past. This little stretch of State Street is one of those rundown blocks that still exist in downtown (like Little Cheyenne) that seem frozen in time. Rossi's is the sort of place working men would have popped into for liquid strength on their lunch break back when River North still had, ya know, blue collar industrial jobs. Unlike today. Seriously, how is this place still around?!
You can pop in for a cheap draft beer or opt to buy a six pack from the fridge and carry it home. Don't expect to order any grub, though – this is one of the only historic bars near the Mag Mile with no kitchen.
One of the more atmospheric historic bars near the Mag Mile is in a basement. Specifically, the basement of Pops for Champagne in the old Tree Studios on State Street. There you'll find Watershed, a basement bar that only serves drinks from the Great Lakes region. (Hence the watershed name – you get it.) Watershed has only been around since 2010, but the venue has more than enough history to deserve inclusion here.
The Tree Studio buildings date all the way back to 1894 when local judge Lambert Tree established an artists' colony. The historic cast iron storefront facade on State and lofted studio spaces above were built in the backyard of Tree's mansion. By the Roaring Twenties, the Tree Studios were the beating heart of a vibrant Bohemian district named Tower Town. Think something like a Midwestern Montmartre and you're on the right track.
Today, the Tree Studio buildings are home to architects, artists, offices, boutique shops, and, of course, historic bars. Pops for Champagne has been manning that Ohio and State corner spot for decades. Watershed replaced the jazz club which had previously been in their basement space. It's a great spot to grab some after-work drinks and admire Prairie School architecture before heading to dinner.
The Pleasure of Historic Bars Near the Mag Mile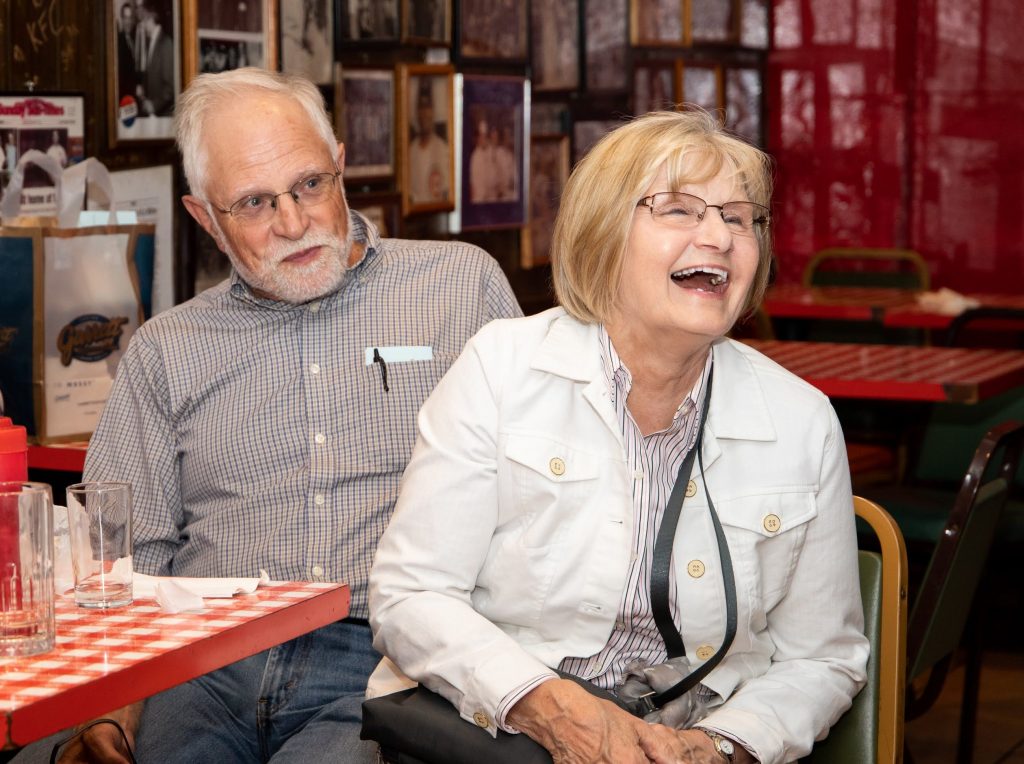 Like I said up top, we created this list because our guides are so often asked where to go next at the end of the Historic Chicago Walking Bar Tour. For both visitors and locals, the Mag Mile area doesn't seem like a likely venue for such historic spots. Its image is so glamorous and contemporary that it's easy to overlook the neighborhood's past. The shopping district only really came into existence after World War II, though. Which means there's plenty of history around if you know where to look for it.
– Alex Bean, Content Manager and Tour Guide