We love good Chicago historic pub crawls. Just ask the guests from our Historic Chicago Walking Bar Tour. Or the 1893 World's Fair Tour with Bars. Or the Big Shoulders Historic Bar and Food Bus Tour, which takes guests through the working-class neighborhood of Bridgeport for stops in historic bars. Seems safe to say that we think local history goes great with a drink. Needless to say we think a guided tour is the best way to experience Chicago's historic bars, but we also encourage you to explore on your own. Thus, we created a list of the best neighborhoods for a historic Chicago pub crawl. So save this link, assemble the squad, and enjoy these Chicago historic pub crawls.
We research stories from Chicago history, architecture and culture like this while developing our live virtual tours, in-person private tours, and custom content for corporate events. You can join us to experience Chicago's stories in-person or online. We can also create custom tours and original content about this Chicago topic and countless others.
Irving Park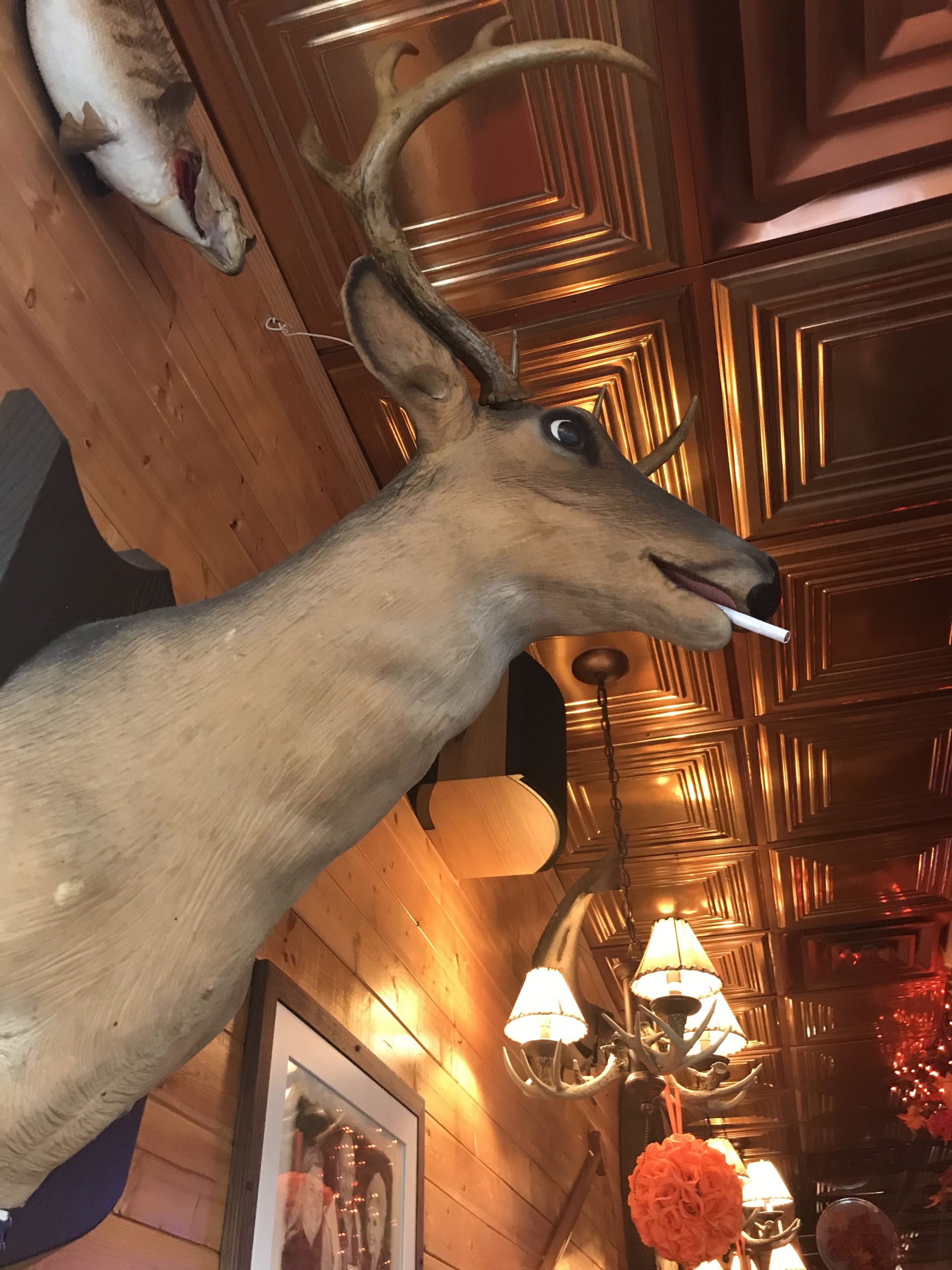 I am willing to stand the scorn of many and admit that I've always lived near the lakefront. So any trip west of the river of the freeways always feels like an exotic adventure to me. Irving Park, a Northwest Side neighborhood, has the added bonus of feeling like I've sort of stepped back in time. The glassy high-rises synonymous with gentrification haven't gotten this far up the Blue Line yet. So the old neighborhood vibe, and old neighborhood bars, make this a great area for a historic Chicago pub crawl.
Start things off in The Cabin at Old Irving, the latest iteration of an Irving Park pub that dates to the '30s. Their antique wooden cooler was the signature part of the establishment, so all the decorating makes it look like a little cabin in the big woods. It lends the place a relaxed vibe that carries through even after the drinks are really flowing.
Next up, swing over to Lizard's Liquid Lounge. It checks all the boxes for classic Chicago neighborhood bar. Corner of a side street and thoroughfare. Cutaway entrance at the corner. Tiny little windows like its a prison. Absolutely ancient structure when you look at it without beer glasses. Stuffed animals and other random kitschy accoutrements. A dog-friendliness which verges on code violations. Check, check, check, check, check, and check. Check it out.
Finally, conclude your night at La Villa, an old-fashioned pizza and beer joint. The staff are still slinging pies and pouring brews in an environment which looks like an unused set from Goodfellas. They're open until the witching hour (or later) on weekend nights, though you could always start the evening there as well. Either way, they're a must for historic pub crawls in Chicago's Irving Park.
Lincoln Park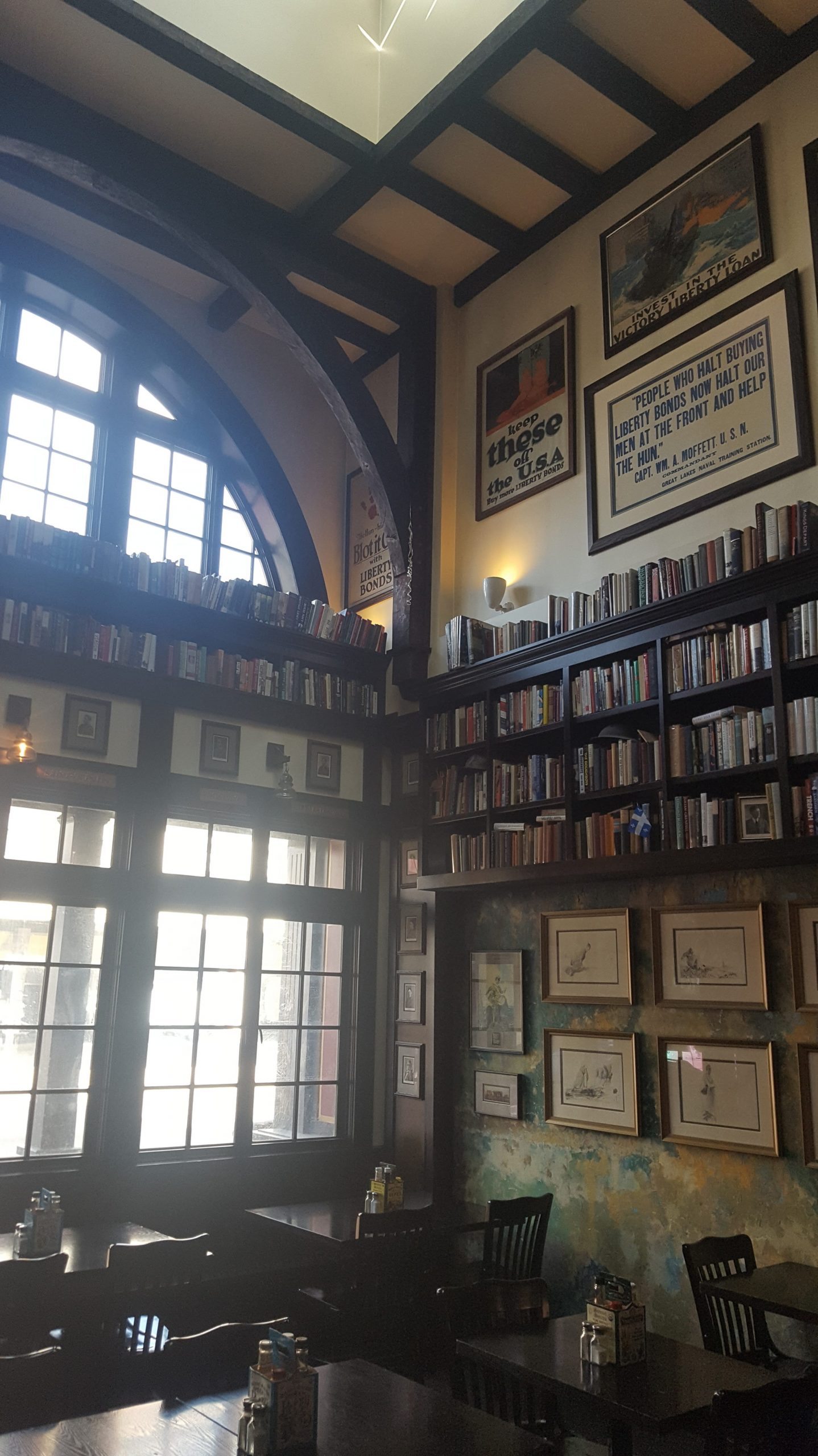 These days Lincoln Park is the land of Trixies and Chads and historic workers cottages being demolished for new McMansions. This neighborhood is the very epitome of bougie, gentrified Chicago (to the point that I'm sometimes embarrassed to admit that I live there). That was not always the case, though. The site of the Valentine's Day Massacre belies the fact that this used to be a working-class, bar-heavy neighborhood like Irving Park. Myriad venues here were actually speakeasies during Prohibition. So it only makes sense to include Lincoln Park in our list of good neighborhoods for historic Chicago pub crawls.
Start in Old Town, but not at the Old Town Ale House. Nothing against that iconic spot, but we want to go further off the beaten path at Twin Anchors. This neighborhood joint has been serving famous ribs with delicious drinks since 1932. The site was a tavern-turned-speakeasy for at least a generation prior to that. The venue still holds that vintage charm, with a neon sign, striped awning, wood-paneled walls, and a vibe that can only be described as classic. No wonder it was a favorite of Sinatra's.
Keep that old-school classy vibe going by heading up to the Red Lion Pub. This British-style pub is a popular spot for the neighborhood yuppies (hello!) who don't like the area's many sports bars. The pub features a roaring fireplace, delicious curry, imported sour ales from old England, and endless shelves of books about the World Wars. The bar also (supposedly) boasts a wide array of ghosts, including former residents of the 1882 building, the shady former proprietor, and a terrifying female specter who traps women in the bathroom. Fun!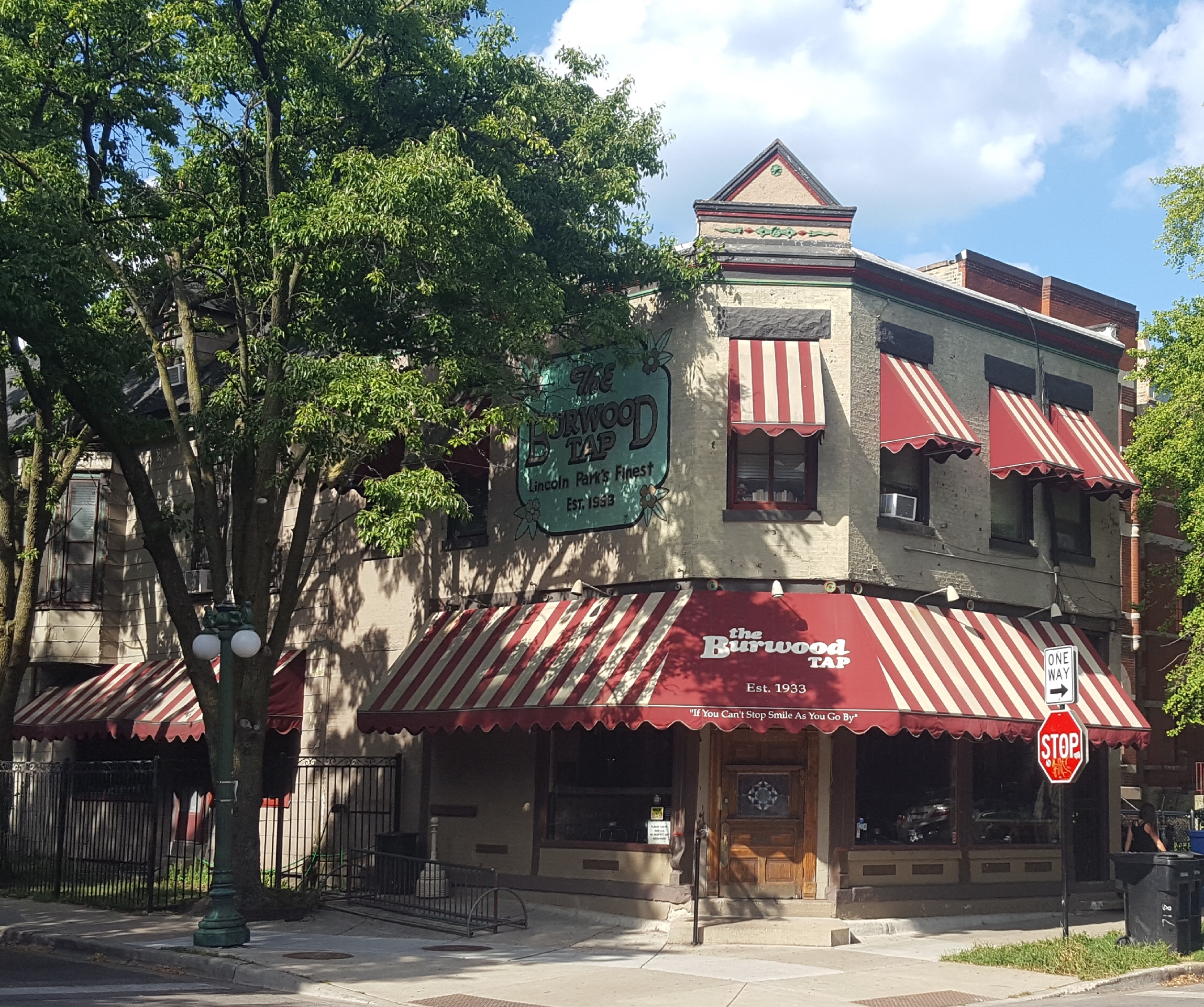 Now wash away that classiness with a visit to Burwood Tap, a rowdy former speakeasy. Located at the corner of Burling and Wrightwood (hence the name, folks), this is the kind of place DePaul students have been getting sloshed in for eons. And for good reason! It's a former speakeasy that went legit in 1933, holding onto random bits of memorabilia and good times in every decade since. It is also, much to my amusement, where my cousin met her husband. Probably a pretty common story in that neighborhood.
Bridgeport
The oldest neighborhood in Chicago was, until recently, also home to the oldest bar in Chicago. Sadly, Schaller's Pump closed in 2017, so you can no longer swig a stein with Irish politicos and meatpackers in that venue. Bridgeport has no shortage of other wonderful historic bars, though. Only appropriate, since this section of the South Side has been home to working class grunts (and their powerful political machinery) for over 150 years.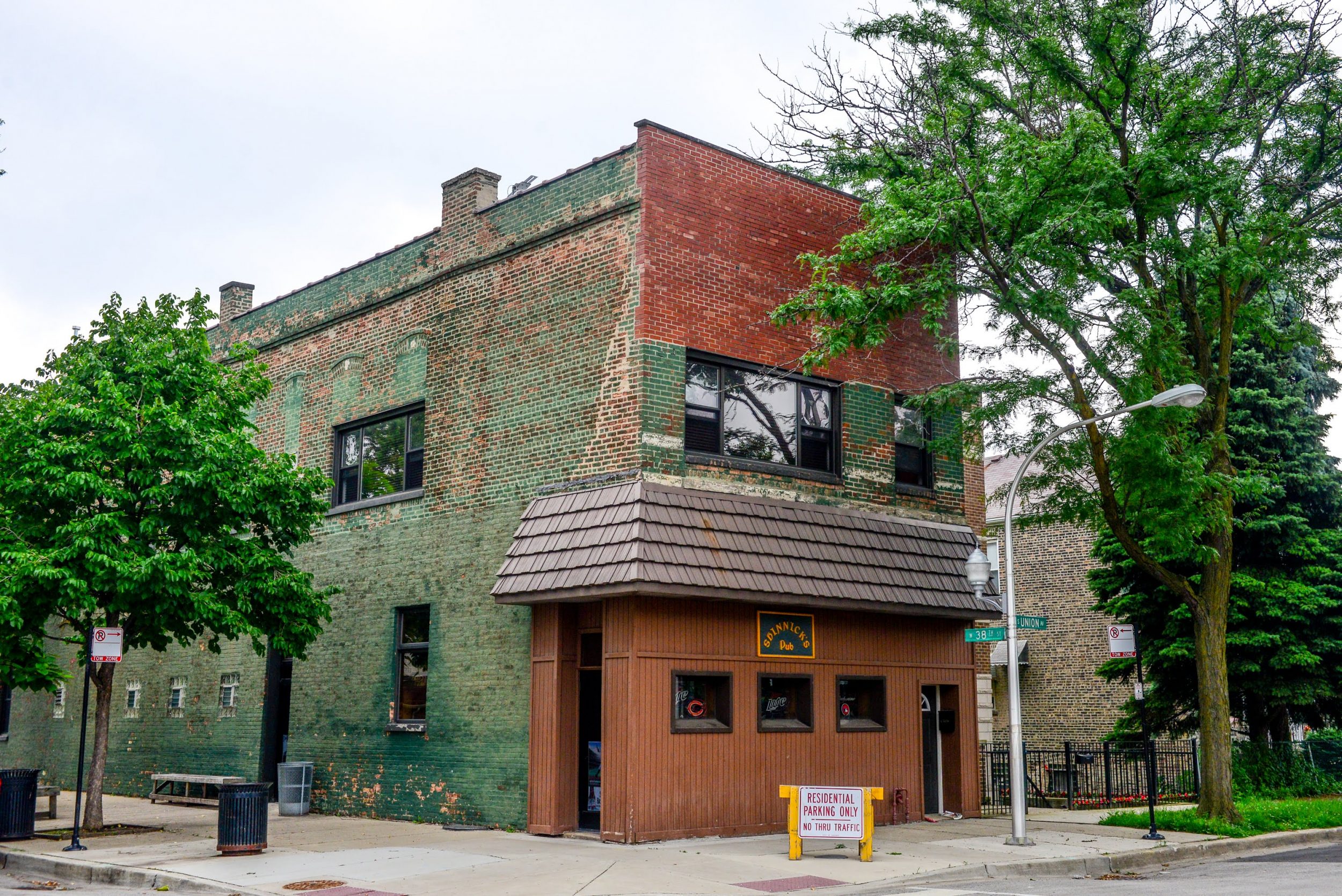 Start off your evening at Shinnick's Pub. The tavern's history (and that of the gorgeous Brunswick back bar pictured above) dates to the 1880s. The joint had different owners back then, of course. Still, some of the Irish laborers who helped construct the Columbian Exposition would have had post-work drinks in here. The Shinnick family has run the bar for three generations, first taking over in 1938. Drinking at Shinnick's is an outstanding way to absorb the history of Bridgeport.
Come to think of it, I will refrain from suggesting further drink stops in Bridgeport. I don't want to spoil the fun for anyone interested in signing on for our Big Shoulders Historic Bar and Food Bus Tour in Bridgeport on Sunday, September 15th. We normally only run this tour for private bookings, but wanted to share its rollicking good times with everyone for one day only in 2019. The tour includes three drink stops in Bridgeport, including a "secret" bar not open to the public, and a full meal of foods that tell the story of this changing neighborhood. I'll see you then! You can also see more of Bridgeport on our Chicago Neighborhoods and Cultural Diversity South Side Bus Tour–give us a ring!
Northwest Side Holiday Bars
Finally, for themed neighborhood historic Chicago pub crawls, you might try hitting our favorite Northwest side spots that really go big for the holidays. Check out this video by Amanda describing classics, including the Cabin, Frank and Mary's, and Marie's Pizza:

– Alex Bean, Content Manager and Tour Guide
ABOUT CHICAGO DETOURS
Chicago Detours is a boutique tour company passionate about connecting people to places and each other through the power of storytelling. We bring curious people to explore, learn and interact with Chicago's history, architecture and culture through in-person private group tours, content production, and virtual tours.