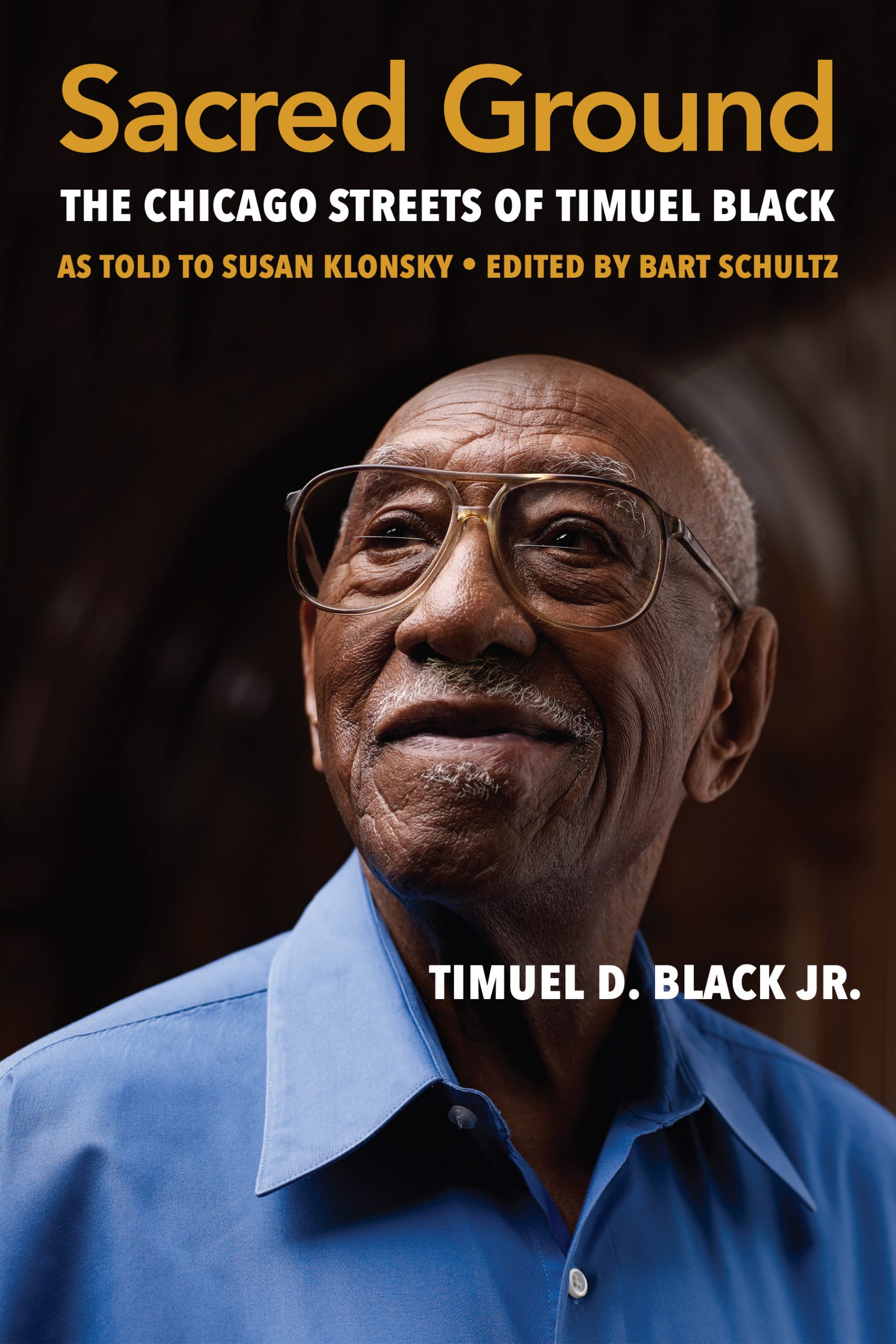 Timuel Black, who recently celebrated his 100th birthday, is an icon in Chicago. He has been active in Black politics and activism, always pushing to make his city and country more free and just. Professor Black also crafted a monumental work of oral history, Bridges of Memory, which documents the Great Migration to Chicago. He uses the recollections of everyday people to document Black history and culture in Chicago.
In honor of both his centenary and his new book, Sacred Ground, we wanted to consider his life and legacy by highlighting the significant places and buildings from his beloved Bronzeville.
1. DuSable High School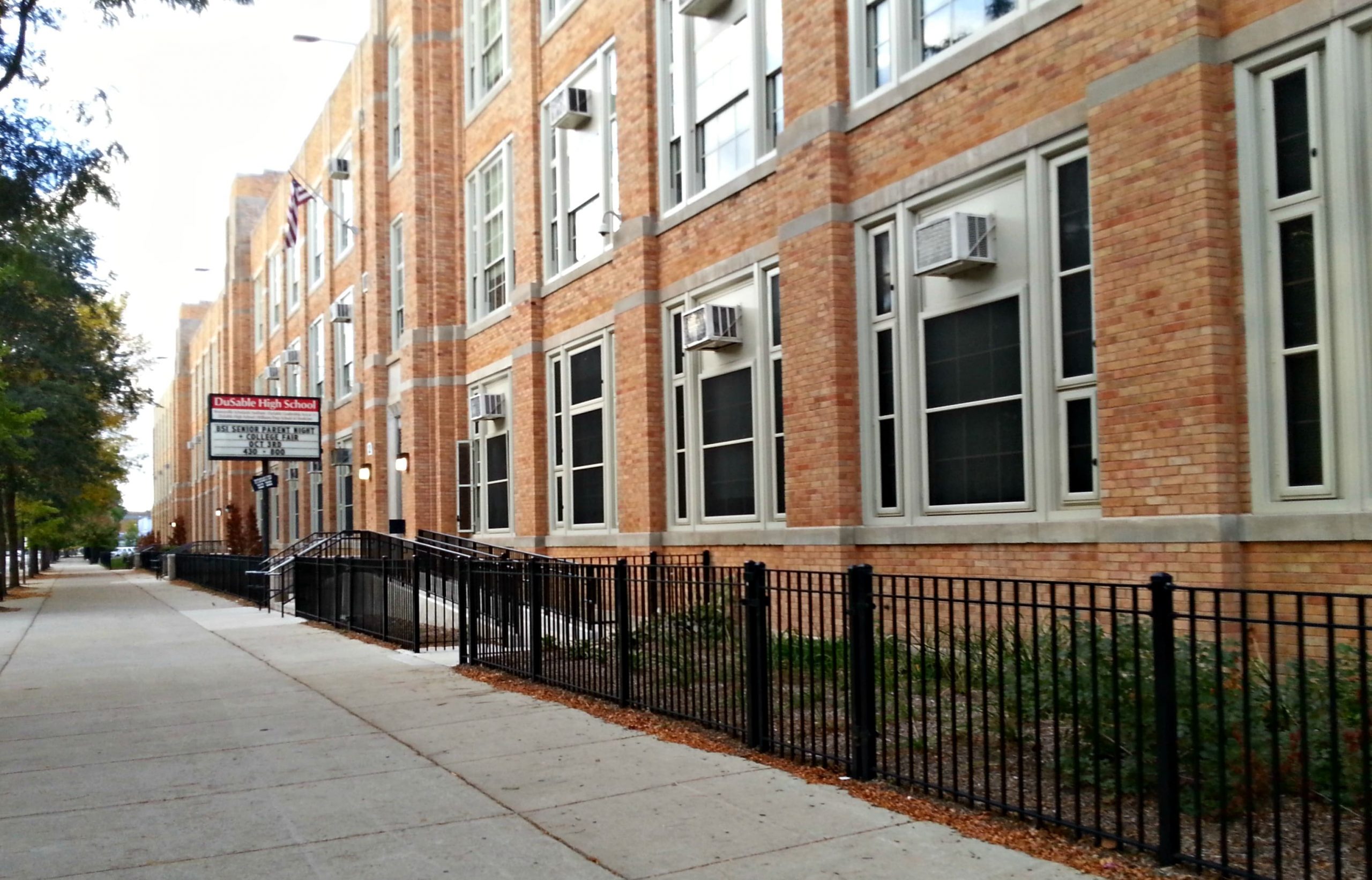 Timuel Black's lifelong love of learning and commitment to education shine through Sacred Ground. As such, it feels appropriate to start our list with the CPS school he graduated from.
DuSable High School is named after the Afro-Carribbean fur trader now regarded as the first non-Native resident of Chicago. The school was completed in 1935 when Timuel Black was still in high school; he transferred there from nearby Phillips High. Professor Black developed a lifelong love of jazz at DuSable High, guided by the school's legendary music director Walter Dyett and Black's classmate Nat King Cole.
2. Washington Park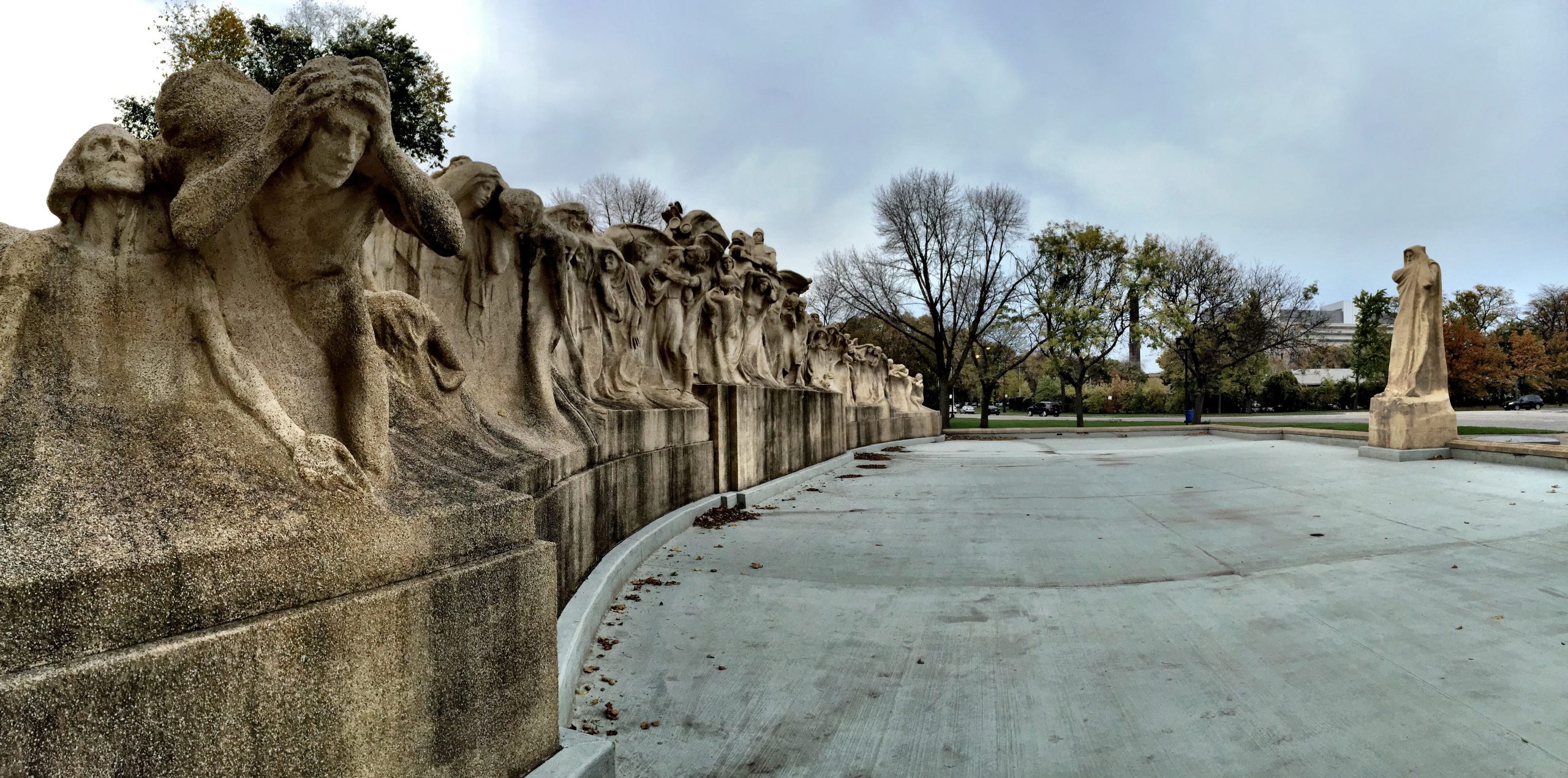 One of the crown jewels in the Chicago Park system plays a central role in Sacred Grounds as well. The yawning 372-acre Washington Park marked the boundary between Prof. Black's predominantly African-American Bronzeville and the white neighborhoods like Englewood to the south.
Timuel Black grew up with Washington Park serving as his backyard. Its vast green spaces contained space for his family, and other South Side black families, to relax and play. It also served as a South Side version of Bughouse Square. Black has often commented on being politically and socially inspired by the speakers in the nearby park. The park is also home to the DuSable Museum of African-American History, which Prof. Black has supported since its founding in 1961. In Sacred Ground, he writes that he wishes the upcoming Obama Center had chosen Washington Park as its home. We explore this whole area on our Neighborhoods and Cultural Diversity South Side Bus Tour for private groups.
3. Grant Memorial AME Church
Many churches have played significant roles in Timuel Black's life and career, as they do in so much of Black History. I wanted to highlight Grant Memorial AME Church in Bronzeville as a spot where Prof. Black's political and social work intersected with historic and revealing architecture.
The church building on Drexel Boulevard was originally the First Church of Christ, Scientist. Like its threatened cousin on the North Side, the Neo-Classical church is the work of Solon Beman, who designed structures at the 1893 World's Fair, downtown's Fine Arts Building, and the Pullman neighborhood. His buildings are a tangible link to the time of the Columbian Expo. The church changed hands from the Christian Scientists to the African Methodist Church in the 40s.
The AME Church is an active and beneficial force in Bronzeville, especially their Operation PULL, which feeds hungry families. The church is also tied deeply to Chicago's black political movements, which is where Timuel Black comes in. He and other black leaders met here with Harold Washington in 1982. They encouraged him to run for Mayor the next year – a race he ultimately won, which inspired a generation of black Chicagoans.
4. Sunset Cafe/Grand Terrace Cafe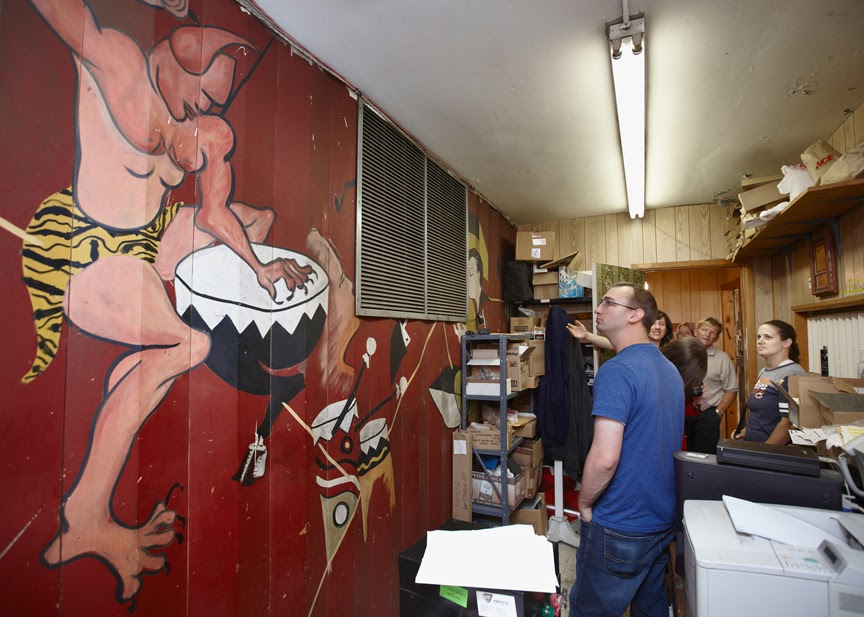 The homely structure at 315 E. 35th St., which is now a beauty supply store, was once among the hottest jazz clubs in the world. The Sunset Cafe opened in this former auto garage in 1921. For the next thirty years, including the name change to the Grand Terrace, this was one of the great venues for hearing that sexy, scandalous new music in the Black Metropolis. We still visit it on our the South Side leg of our Jazz, Blues, and Beyond Tour.
Timuel Black writes of many other venues on "The Stroll" in Bronzeville, perhaps most lovingly speaking of the long-gone Regal Theater. "Urban renewal" destroyed most of those historic venues decades ago, leaving only scattered remainders like the Sunset Cafe. Black writes that he helped organize a recreation of the trumpet battles between Louis Armstrong and King Oliver. Armstrong, who played at the Sunset, would have his orchestra compete with Oliver's across the street to draw in customers.
5. Wabash YMCA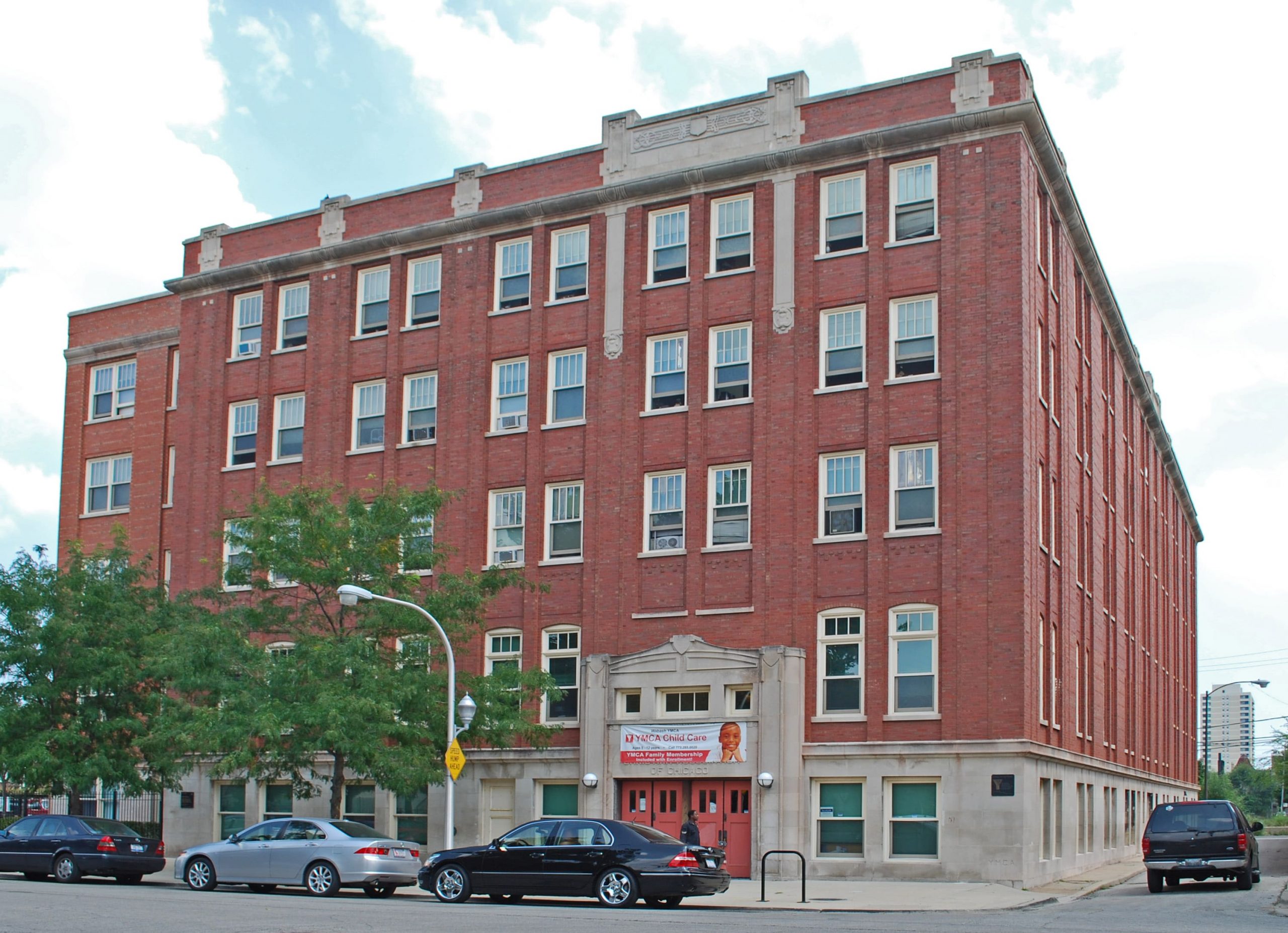 Lastly, the Wabash YMCA stands as a fascinating tribute to how much Bronzeville has changed in Timuel Black's lifetime. Julius Rosenwald, of Sears, paid for the Wabash YMCA's construction in 1913. His philanthropic commitment to the African-American community created an institution of lasting importance.
Like all other YMCAs at that time, the building had single-room occupancy housing for men, along with recreational facilities like a gym and swimming pool. Thankfully, the structure survived closure of the Y in 1981 and a demolition permit in 1994. Today, the handsome 5-story building is again offering housing and social services to the people of Timuel Black's Sacred Ground.
Most significantly, the Association for the Study of Negro Life and History, the forerunner of African-American Studies, was founded at the Wabash YMCA in 1925. Timuel Black writes that he was in attendance in 1926 when "Carter G. Woodson founded Negro History Week, now known as Black History Month. I was very young at the time, but I was there with my daddy."
The Legacy of Timuel Black and His Sacred Ground
Highlighting these historic buildings and spaces associated with Professor Black is not just a biographical exercise. His whole existence is the Black experience in Chicago writ large. Horrible violence wracked Bronzeville during the 1919 Race Riot, just as the Black family arrived from Alabama. Since then he's lived through the Golden Age of Jazz, the Civil Rights Movement, White Flight and disinvestment, the election of our first black mayor and our first black president. Looking back on it all at 100 years old must be a dizzying experience. It certainly puts things in perspective for me.
 – Alex Bean, Content Manager and Tour Guide