Looking for a romantic winter weekend outside Chicago? Break away from the grid of our skyscrapers and head west to Galena. Everyone knows that the secret to being a happy couple is doing things together, so here's my countdown of the three best things to do together for a romantic winter weekend in Galena.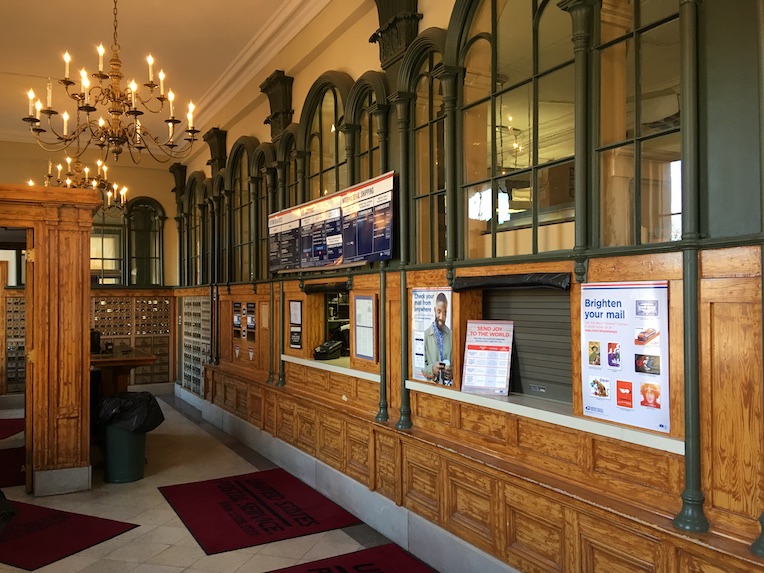 A Romantic Stroll Thru Historic Galena

Downtown Galena is full of more history than I had expected from such a small town. It's known for being home to nine–that's right nine–Civil War generals. Most notably Ulysses S. Grant lived here before & after his presidency. Galena has many 19th century homes full of history to explore (and an excellent app to direct you); the one that caught my attention most was the Washburne House.
Elihu Washburne was a close friend and mentor to Ulysses S. Grant; their houses are a few short blocks away. Washburne had telegram wires installed in his home library when Grant ran for president. Grant awaited the results there in 1868, and learned that he would become the 18th President of the United States.

Chicago Mayor Hempstead Washburne, Elihu's son, was born in that same house in 1851. He gets a little lost in the shuffle of mayors, since he served only one term. Still, he oversaw the development of the 1893 World's Fair.

Strolling among the historic houses and shops is a perfect romantic winter weekend outing. On your stroll, you may find that Galena has one of the oldest Post Offices in America, dating back to 1859. Step inside to sneak a postcard to your partner as a romantic souvenir of your winter weekend and peak at the grandiose lobby and its cast-iron archwork.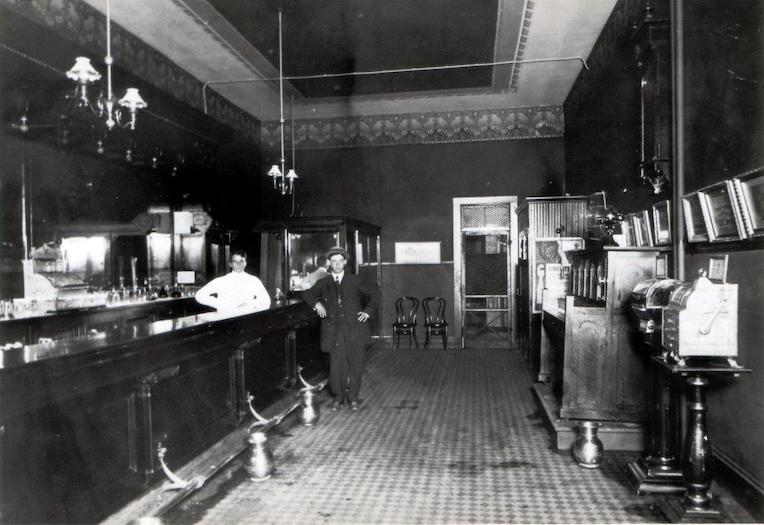 Lunch at the DeSoto House Hotel

The star of Main Street in Galena is easily the DeSoto House Hotel, which boasts a list of famous guests as long as my arm. At its opening, it was touted as the "largest hotel in the West." Back then, the west equalled Galena, St. Louis, and Chicago. I recommend lunch at the Green Street Tavern. The pulled pork is delicious (I had mine on top of the mac-n-cheese). This room was originally the men's smoking lounge and at one point the Greyhound Bus station. What they use as the front desk today is the original Brunswick Bar, dating back to the 1880s, seen in the historic photo above. I know I'm a sucker for history, and for Brunswick Bars, but don't those guys look like fun? They are definitely in need of a romantic weekend.
Ski at Chestnut Mountain

The #1 thing to do in Galena in the winter is ski, and the #1 place to do it is at Chestnut Mountain Resort. The venue is just a few miles out of town, tucked back in the woods along the Mississippi River. My room had a stellar view of the slopes down to the Mississippi River, (which I couldn't stop photographing as evidenced above).

It had been rather rainy and warm in Chicago, so I wasn't sure I'd be able to ski during my stay, but the resort assured me there'd be snow. Chestnut boasts the largest snowmaking system per acre in Illinois! I've only been skiing a couple of times in my travels, so I took a beginner lesson from the resort. My instructor, Steve Fancy Pants, was charming and patient with my fear of heights. And yes, there are heights. As part of the Driftless Area the glaciers missed, Chestnut Mountain has slopes for all skill levels.

After skiing, have a romantic dinner at the Summit restaurant. I made sure to get a seat at the panorama windows to watch the sunset on the Mississippi River (never gets old). Or if it's later in the day, snuggle up by their fireplace. Later, hit the hot tub to relax those muscles and laugh about the day together.

Anything more romantic than this is up to you and your partner. I've shown you all I can to set you up for success during a romantic weekend away from Chicago.
-Elizabeth Tieri, Tour Guide