Downtown Chicago is known for its business, shopping, and extraordinary architecture. But downtown holds little in the way of truly individualistic expression and a sense of community. For that, you may have to think outside the Loop and the Mag Mile. For that, you can travel a short ways southwest, to the Pilsen neighborhood of Chicago. We can arrange a private walking tour of Pilsen and often visit with private groups on our Chicago Neighborhoods and Cultural Diversity Bus Tour.
What I love about Pilsen is that it seems that everything is viewed as having artistic potential– a deserted building, a wall, some church ruins, even some wood shards.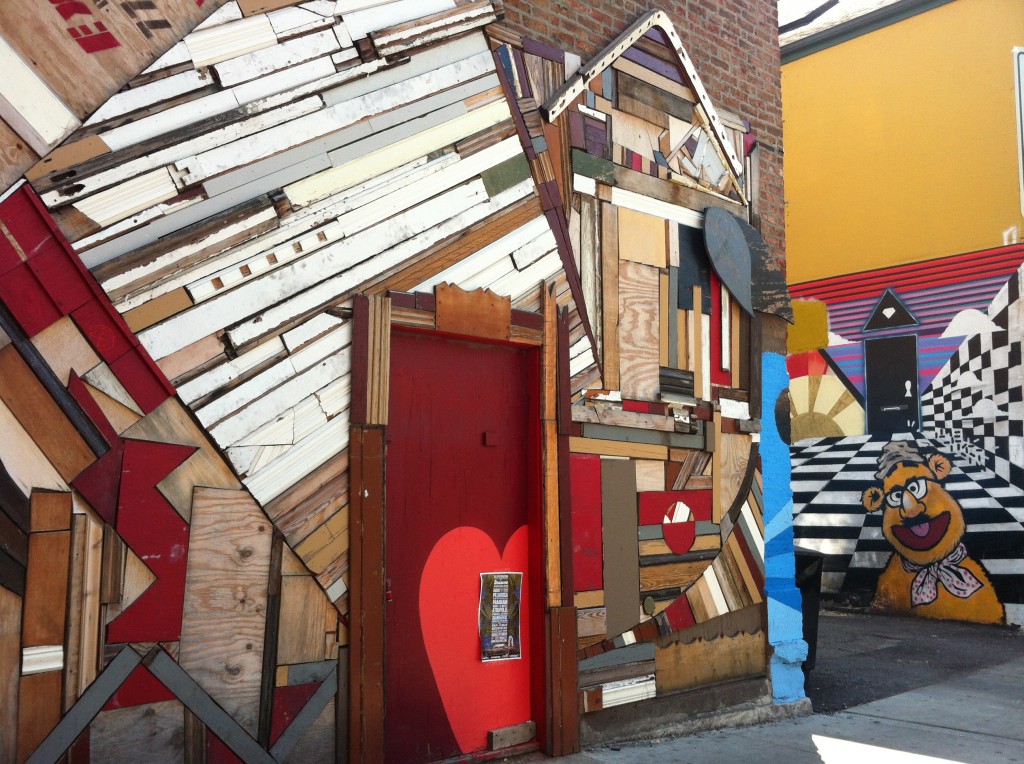 The Pilsen neighborhood was heavily industrial through the 20th century; the Bohemians who were displaced by the 1871 Chicago fire that moved to the Pilsen Chicago neighborhood found work at the Schoenhofen Brewery, the lumber yards along the river, Chicago Stove Works Foundry, and the McCormick Reaper Works. But communities need more than just work. That's where Thalia Hall comes in.
Commissioned by Bohemian immigrant and Pilsen resident John Dusek, the architecture firm Faber & Pagels designed Thalia Hall, in the Richardsonian Romanesque Revival Style, as seen in its Romanesque arches, rusticated stone, and cylindrical tower.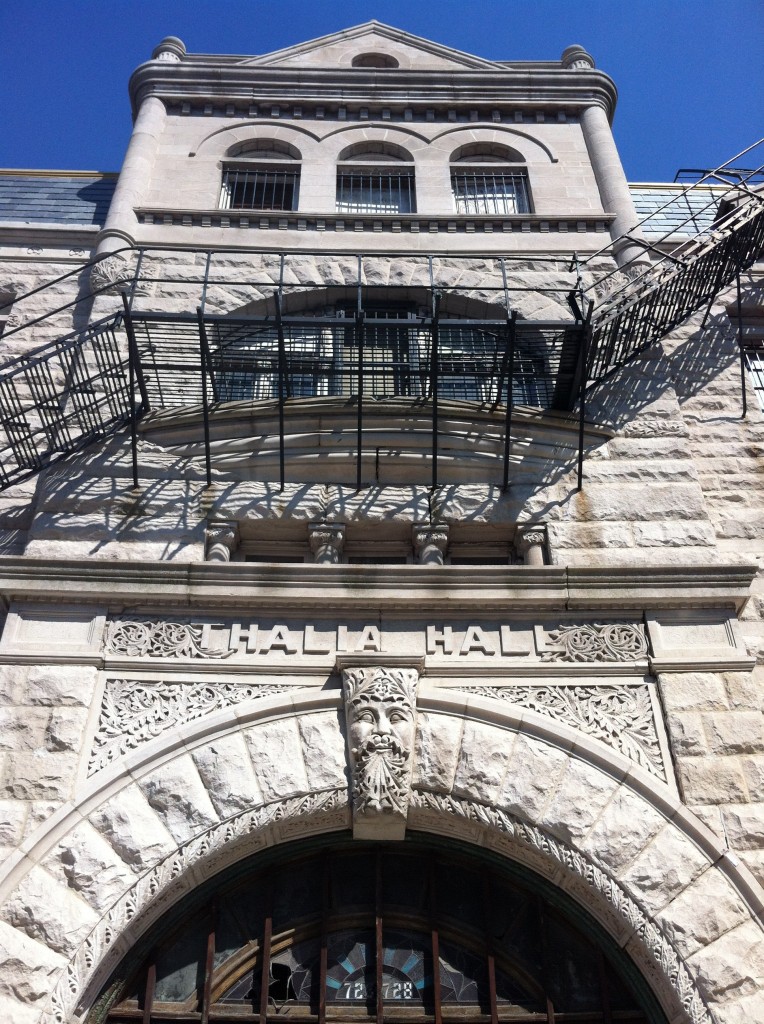 Built in 1892, various social and political groups formed and met in Thalia Hall, which also hosted various musical and theatrical productions. In fact, Thalia is a Greek muse of comedy.
Painting has been a way to tell stories and pass on information since the paleolithic era. Mural art traditions came with the many Mexicans that started moving into Pilsen in the 1950s and 1960s. They came in part due to the UIC expansion and its subsequent displacement of ethnic communities. These Mexican artists decorated the neighborhood with colorful murals and mosaics. While Latino transition into this Bohemian community was pretty smooth, perhaps due to religious similarities, their immigration and lives as minorities have not been trouble-free, and some of these murals depict their struggles. Some murals show stories of deportation and other hardships, some depict Latino history. While the owners of buildings generally have rights over their own walls, artists can get a permit from the city to paint along the 16th street tracks.
Walking along 16th street, one can see one story after another, one mural after another.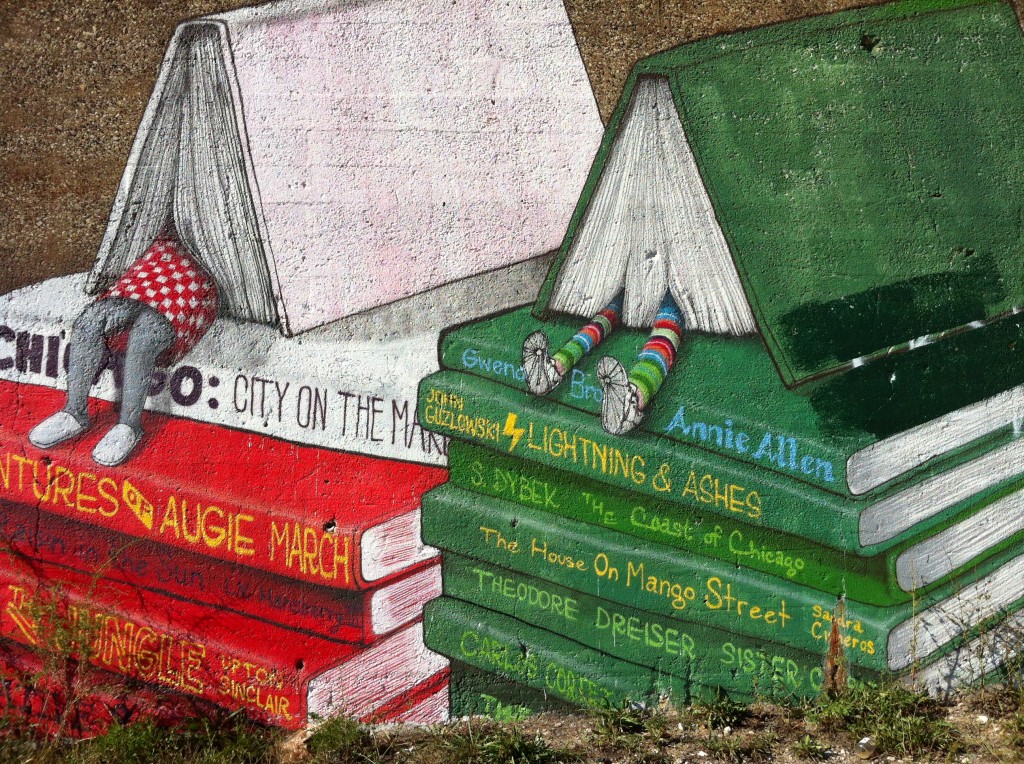 On my walk around the Pilsen neighborhood, I really experienced artistic satisfaction on all sensory levels. Music floated from a shop window. All that was missing was a willing rumba partner. Further along, I stopped at Josefina's Bakery for some flan. This was just for research purposes, of course, and it was excellent.
One of my favorite executions of preservation stands at the corner of 19th street and Peoria in Pilsen. Fir and storms have repeatedly damaged the First Zion Evangelical Lutheran Church since its building in 1880. Instead of destroying the remains, John Podmajersky, the neighborhood developer, decided to preserve the tower. A beautiful, creative, and albeit eerie at nighttime skeleton of a church today envelops a private garden.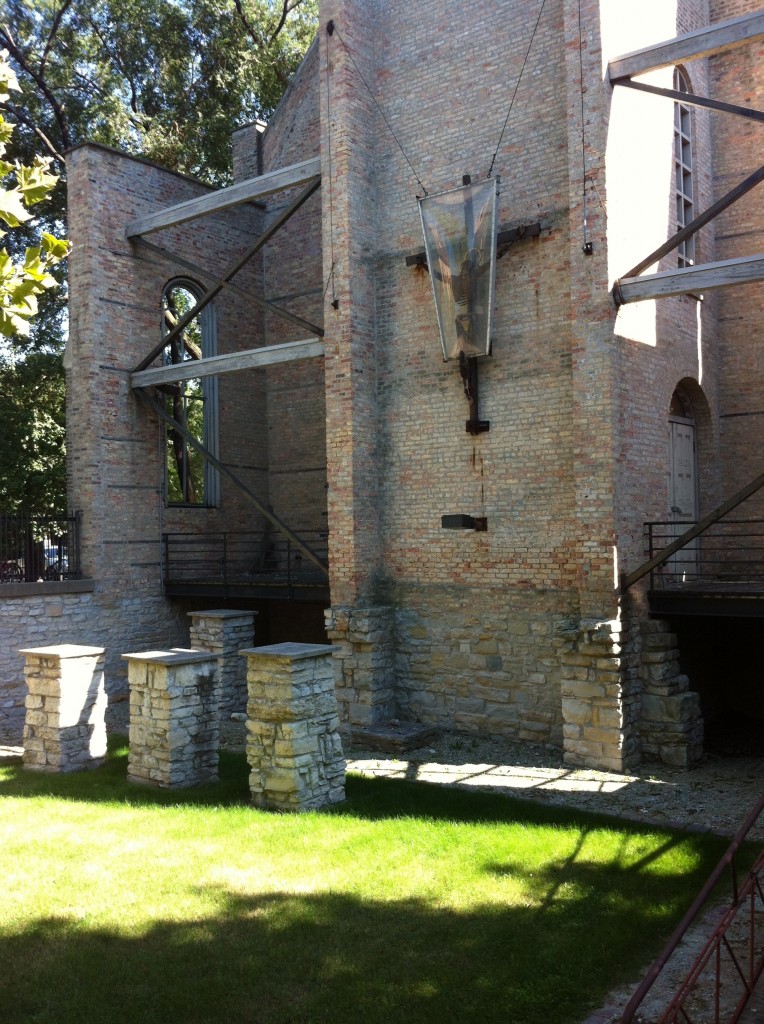 Artists can apply for a mural permit or display their work in the myriad of galleries along Halsted St. Art enthusiasts waltz through these galleries at the 2nd Fridays Gallery Art Walk. Like many in the Pilsen neighborhood, the enthusiasts are likely pondering their own unique means of expression…
—Klaudia Siczek, Editorial Intern