Belt Publishing, a Midwest-based independent book label, is publishing its new Chicago Neighborhood Guidebook on September 10th. They'll host a launch party at The Hideout on September 11th at 5:30pm. We hope to see you there because The Chicago Neighborhood Guidebook is awesome. Led by editor Martha Bayne, the contributors to The Chicago Neighborhood Guidebook created a stirring, entertaining and informative collection of works. This is not the standard "guidebook," packed with names, dates, facts and figures. Instead, each essay in The Chicago Neighborhood Guidebook is a highly personal, nuanced snapshot of the authors' own neighborhoods. Taken together the collection presents a sometimes idiosyncratic but always insightful portrait of the City of Neighborhoods.
At Chicago Detours our mission is to share stories and places even locals don't know through private tours of Chicago's history, culture and architecture. So The Chicago Neighborhood Guidebook's creative approach to sharing the Chicago's neighborhood stories was an instant hit with us. The whole book is a delight and I recommend you check it out. Here's a few selections which provide particular insight into some of the Chicago neighborhoods we visit on those custom private neighborhood tours.
We research stories from Chicago history, architecture and culture like this while developing our live virtual tours, in-person private tours, and custom content for corporate events. You can join us to experience Chicago's stories in-person or online. We can also create custom tours and original content about this Chicago topic and countless others.
Bridgeport Neighborhood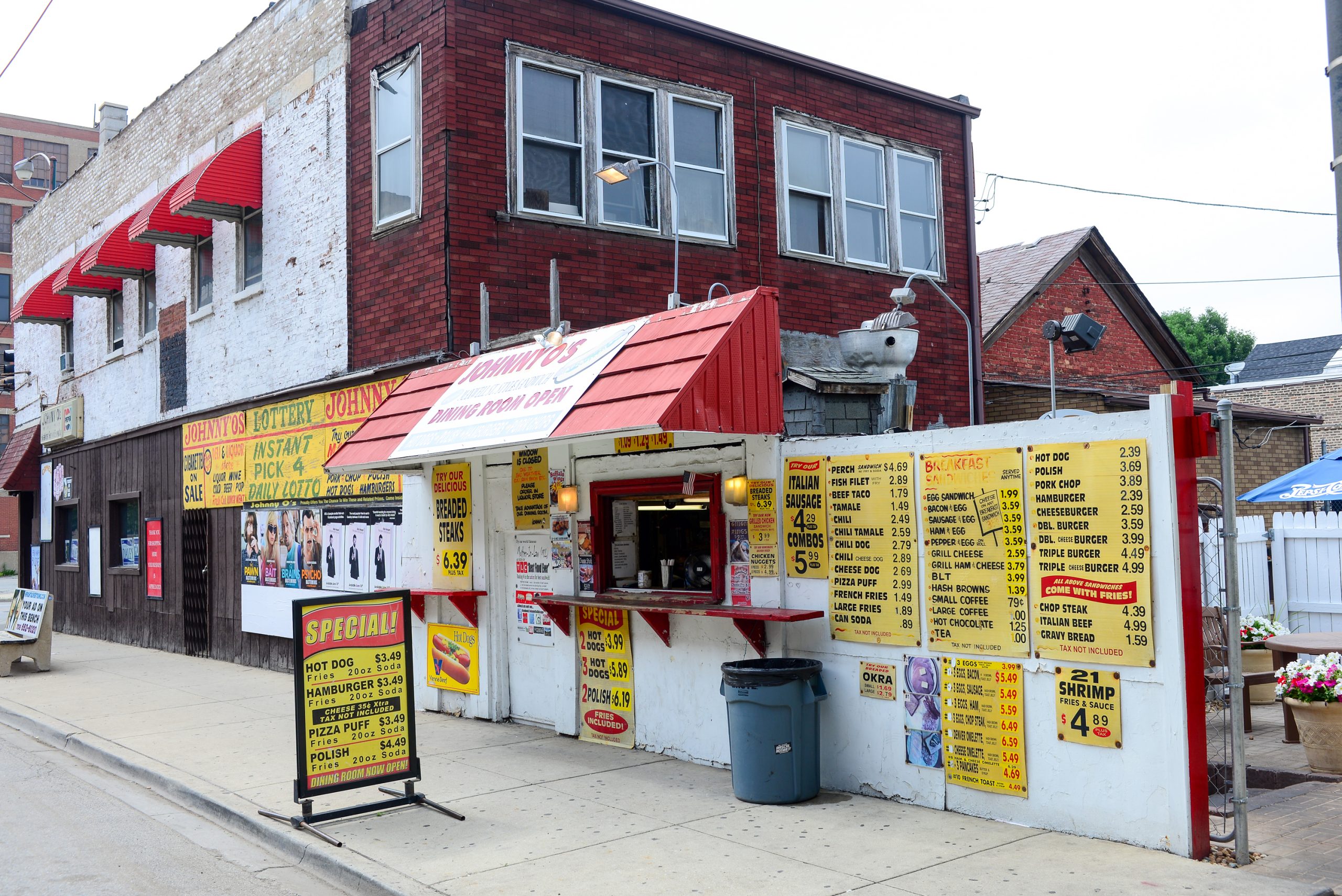 We lead custom tours in Bridgeport frequently, so I'll start with Ed Marszewski's essay, Bridgeport: The Community of the Future. This neighborhood tour uses food and drink to connect with the migrations of different groups into Bridgeport. So Marszewski's insights into the city's oldest neighborhood outside downtown felt timely, smart and honest. "Living here has taught me what segregation can do to a city, as Bridgeport's prejudicial reputation went way beyond the neighborhood boundaries."
Marszewski describes how the arrival of Asian and Mexican communities and a bubbling hipster presence has dissolved that bigoted reputation. The proprietor of Maria's Packaged Good and Kimski, Ed has helped this transformation along personally. Ed recommends a bevy of other contemporary Bridgeport institutions, like the Co-prosperity Sphere and Zhou B. Center. We share these harbingers of the "Neighborhood of the Future" on a private in-person tour.
Wicker Park Neighborhood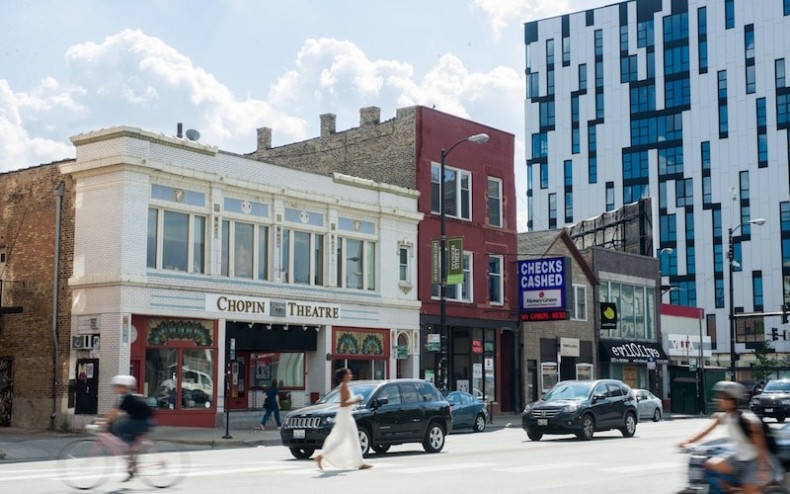 Another favorite neighborhood of ours gets very unique treatment from the poet Kevin Coval. The artistic director of Young Chicago Authors and a UIC professor, Coval is one of the most notable poets in Chicago these days. It's basically him and Eve Ewing vying for the title of Chicago's poet laureate. His contribution to The Chicago Neighborhood Guidebook is a poem titled "milwaukee avenue."
In the poem, Coval skips up and down the thoroughfare of the Northwest Side. Starting at Noble Square, he examines the remnants of the working class Polish and Latino neighborhood that's disappeared into today's hipster heaven. It's much the same transformation we engage with on our private neighborhood tours.
Coval's vivid imagery captures Wicker Park's neo-Bohemian days:
"The Avenue was avant-garde and pedestrian, pedestrians
by the hundreds. we'd wait for the clock on the bank
that is now a walgreens on the northwest corner
of the Avenue and Damen to strike ten and then
for ten minutes we'd put on a guerilla variety show"
The South Loop Neighborhood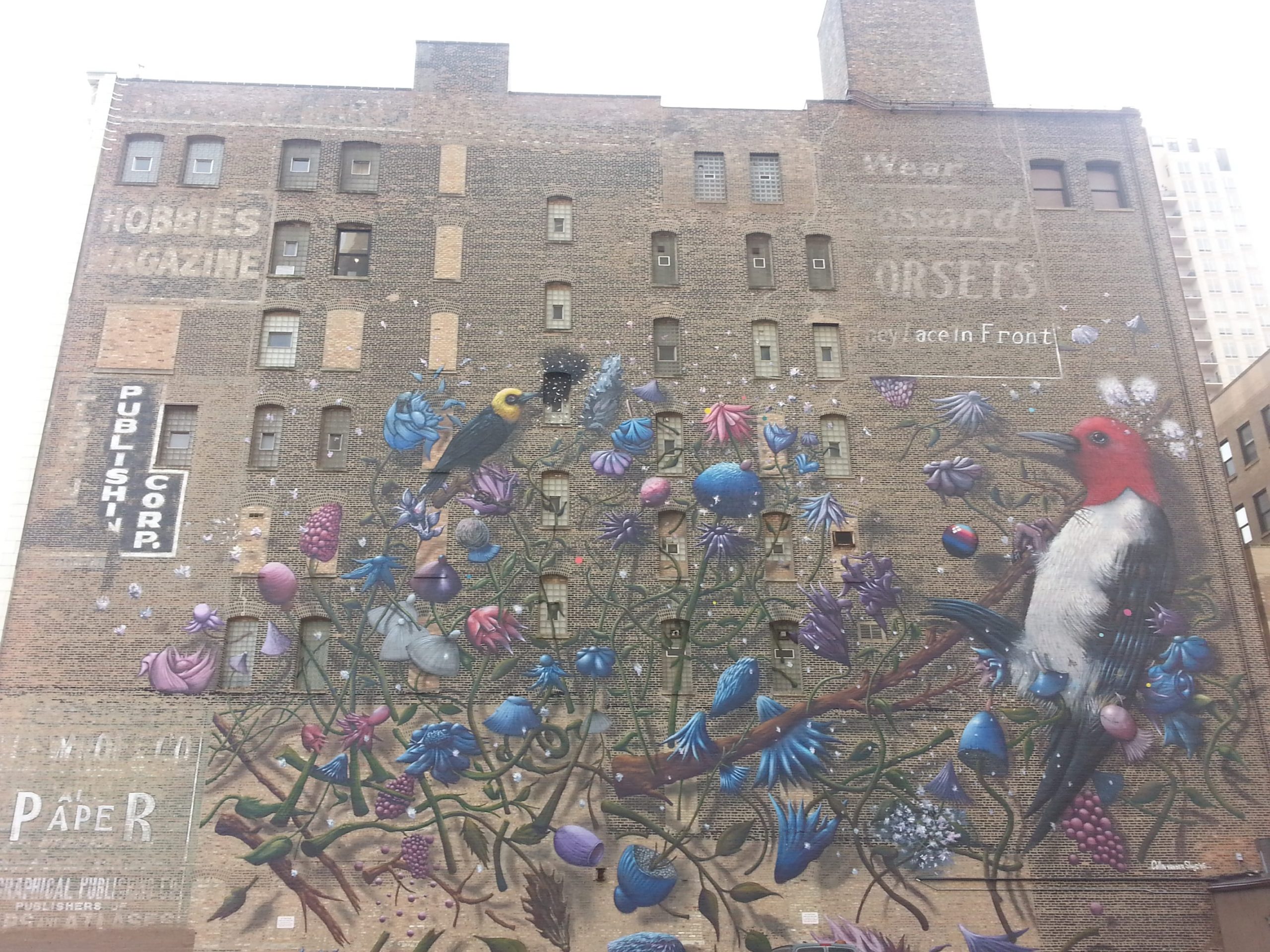 Several of our tours are based in and around downtown. Happily, The Chicago Neighborhood Guidebook covers the city center along with the outlying areas. I was particularly taken with Megan Stielstra's essay, South Loop: Michigan and Harrison. Much like Marszewski and Coval, her writing focuses on the transformative changes of the past few decades. Stielstra arrived in Chicago in 1995 and attended the creative writing program at Columbia College. Her essay begins right there, in an old greasy spoon diner at Michigan and Harrison. She checks back in on herself and the South Loop neighborhood every five years, in a different establishment each time. Diners give way to dive bars which are replaced by coffee shops and Cuban restaurants.
Along the way, Stielstra notes her own changing status and feelings. Each half-decade reveals a growing unease with the corporatization of the South Loop until her eventual departure in 2015. She captures how much of the city's somewhat lovable scuzziness has been scrubbed away these past decades. The march of progress must always leave some behind, of course, even highly-educated and reflection writing professors. Hers is not necessarily a tragic story, but it is an emblematic one.
Track Down the Chicago Neighborhood Guidebook!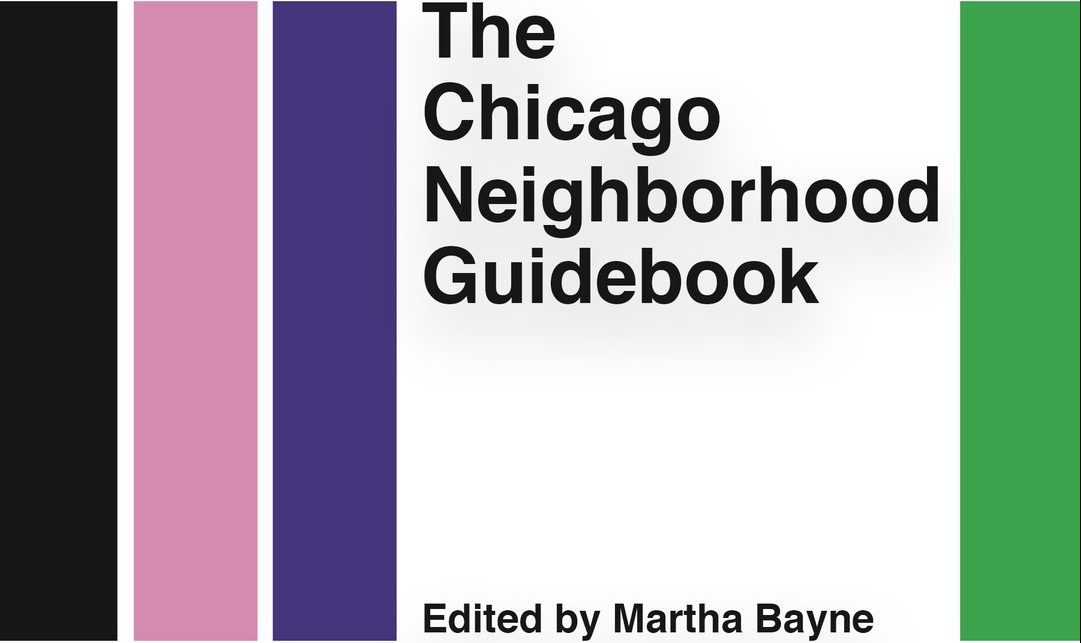 Obviously, I have only scratched the surface of what The Chicago Neighborhood Guidebook has to offer. The full book contains dozens more essays, covering every quadrant of the city. I was particularly impressed by the works tackling Garfield Park, Mount Greenwood, Roseland, Pullman, Bronzeville and the epilogue about Rezkoville. Those works, along with all the others, bring to vivid life the diverse people and wildly divergent experiences that populate Chicago. The Chicago Neighborhood Guidebook is a symphony of the city that is unharmonious, often tragic, sometimes ridiculous, and yet always home.
– Alex Bean, Content Manager and Tour Guide
ABOUT CHICAGO DETOURS
Chicago Detours is a boutique tour company passionate about connecting people to places and each other through the power of storytelling. We bring curious people to explore, learn and interact with Chicago's history, architecture and culture through in-person private group tours, content production, and virtual tours.