Do you ever wish you could experience the vibe of a different time in history? Well, there are four great nighttime haunts in Chicago that are the closest thing to a time capsule that I've experienced. These historic Chicago bars and nightclubs can take you back to the time of prohibition and speakeasies. My favorite historic Chicago bars and nightclubs are the Green Mill Jazz Club, the Palm Court in the Drake Hotel, Simon's Tavern, and the California Clipper.
I'm so grateful to those business owners, like Dave Jemilo, that preserve their history. Whether in architecture, live music, both, or anything else. And I'm so inspired by this historic preservation of entertainment venues in Chicago that I have composed a special ode to tell you a little bit about them.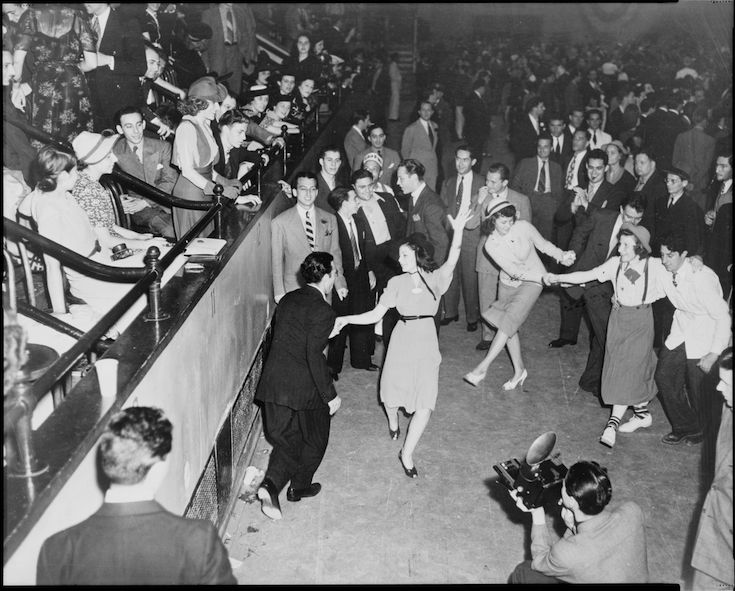 "Ode to Historic Chicago Bars and Nightclubs"
You have thousands of options on any given night,
To be entertained, to drink your whiskey sprite.
But why choose the usual, why choose the everyday,
When you can party like they did yesterday!
Small in stature, big in persona
The Green Mill space lets you get closer with personas.
Come by yourself, or come with friends;
Talking to strangers I do recommend.
You can listen to live music every night!
Just walk underneath the green twinkling lights,
Through the interior framed in art nouveau-
It's interior is restored, but origin-eau.
Sit on green velvet upholstery,
The candle-lit tables create community.
Listen to jazz,
Bebop and Dixieland
Contemporary…
and Big Band.
On Thursday nights come for the swing
Both instrumental and physical– I mean swing dancing!
On Tuesdays it's jazz of a Dixie persuasion;
The dance floor becomes a Charleston invasion!
Feel the rush of the twenties that roared,
Pretend it's still a speakeasy, watching both doors.
Sit with the ghost of Al Capone
(Though to be clear, his behavior I don't condone).
I danced with Kurt Elling here, F.Y.I.
You never know who's here, so you should stop by.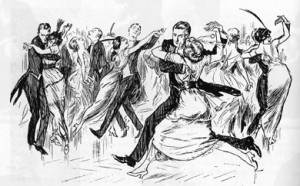 We pass The Green Mill on our Jazz & Blues Tour
And once you get the jazz bug, there is no cure!
Let's move downtown to the Drake Hotel,
Where Frank Sinatra and Marilyn Monroe did dwell.
Opened for the flappin' 1920's crew,
The Drake book-ends the Michigan Avenue.
Walk inside this limestone chateau,
Ballrooms and lounges in which to drink your Bordeaux.
The balanced composition gives it a formal feeling;
In the Palm Court you've got high coffered ceilings
Luxury and live jazz, and with no cover!
537 bedrooms above to discover!
Built in Italian Renaissance Style,
Magnificent even before the Magnificent Mile.
Now these are just two examples,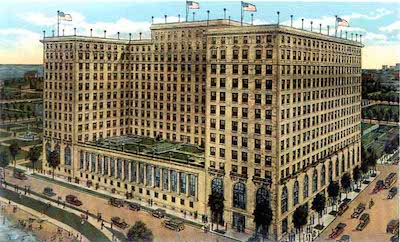 Though historic venues in Chicago — they aren't ample!
Simon's and California Clipper you may deem quite fine,
If you want to party like it's 1929 (before October)
The lyrical cops are out to get me, can I get my check?
See you there soon,
I'm Klaudia Siczek.
The Four Historic Bars and Nightclubs
Uptown
4802 N. Broadway St.
California Clipper
Ukranian Village
1002 N. California Ave.
Andersonville
5210 N. Clark St.
Magnificent Mile
140 E. Walton Pl.
—Klaudia Siczek, Tour Guide