Chicago has some massively impressive museums. TripAdvisor named the Art Institute of Chicago the world's top museum. The world-renowned trifecta down on Museum Campus draws huge crowds. History nerds, like myself, also have the Chicago History Museum and the Museum of Science and Industry. Unfortunately, those museums tend to suck up all the attention from visitors and locals alike. So I'm shining a light on seven off the beaten path Chicago museums for you to explore.
We research stories from Chicago history, architecture and culture like this while developing our live virtual tours, in-person private tours, and custom content for corporate events. You can join us to experience Chicago's stories in-person or online. We can also create custom tours and original content about this Chicago topic and countless others.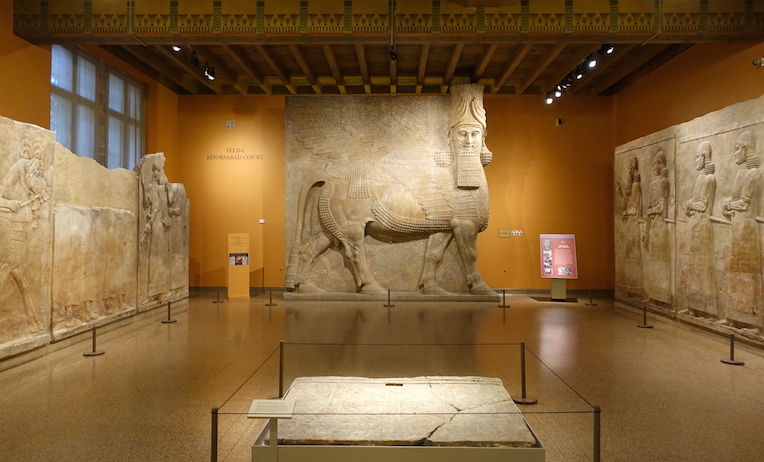 1. The Oriental Institute
I'll start with my favorite museum in the entire city. The Oriental Institute Museum, which is located on the University of Chicago campus, is dedicated to the ancient history of the Middle East. It contains thousands of artifacts from the ancient kingdoms of Mesopotamia, Egypt, and Persia. The museum is worth a visit just to see the Yelda Khorsabad Court, which contains a nearly 3,000-year-old scultpture of a "16-foot tall, 40-ton, human-headed winged bull." Admission is free (!), though the university does ask for a $10 donation.
2. Clarke House Museum
Of course, Chicago's history only goes back about 200 years. The Clarke House Museum is dedicated to the history of those early years. It's located in the oldest house in the city, down in the Prairie Avenue Historic District. The Neoclassical mansion was built in 1836, a year before the city was even incorporated. The museum showcases family life in the early 1800's, when Chicago was just a trading post way out on the American frontier. Hard to imagine it today when we roll past on our custom Chicago Neighborhoods private tours.
3. National Veterans Art Museum
Truthfully, I wasn't aware of this museum until recently. All the art in the museum was created by veterans of America's foreign wars. It began as a traveling exhibit by Vietnam vets. Former Mayor Richard J. Daley helped find a permanent home for it in Chicago. It's been located in the Six Corners neighborhood since 2012. The museum is small and seems to often be short of operating funds, so it may be best to visit while you still can.
4. McCormick Bridgehouse & Chicago River Museum
Despite its iconic location, inside the Michigan Ave. bridge, the McCormick Bridgehouse and River Museum still qualifies as one of the off the beaten path Chicago museums. Since the entrance is down the on Riverwalk, an untold number of passersby don't even know it's there. I often mention it to guests as we walk past during Downtown Bucket List private tours. The museum is dedicated to the history, ecology, and engineering of the Chicago River and its famous bridges. We dedicated a whole blog post to this museum a few years back, so I'll let that do most of the talking.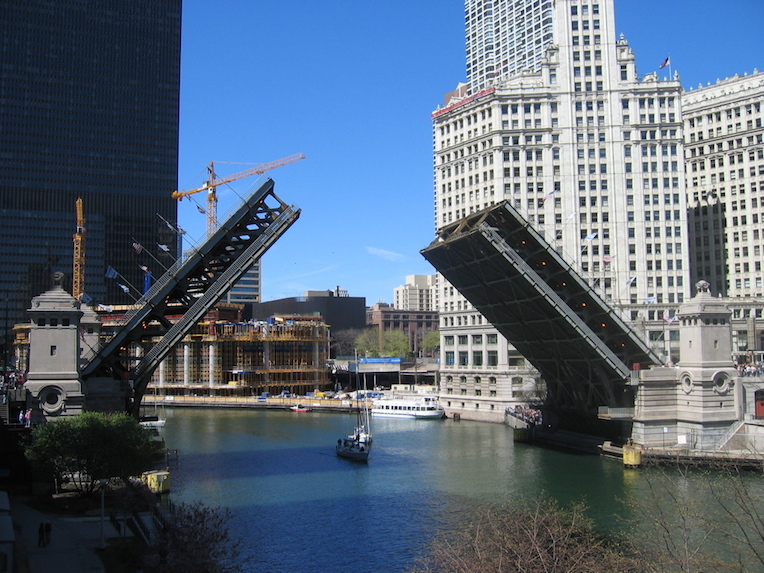 5. Polish Museum of America
Chicago's Polish neighborhoods are a favorite topic of Chicago Detours, so I just had to mention the Polish Museum of America. It's located in the old "Polish Downtown" in West Town, which we can easily visit on custom private tours of Chicago neighborhoods. This off the beaten path Chicago museum has popped up twice before on the blog, so I'll just refer you to those posts. Not many ethnicities can claim as large or proud a heritage as Chicago's Poles.
6. A. Philip Randolph Pullman Porter Museum
The A. Philip Randolph Pullman Porter Museum is located down on the South Side of Chicago in the new Pullman National Monument. As I wrote in a recent blog post, the Pullman Porter Museum focuses on the history of African-American workers and laborers. If you go down there, you could also make an excuse to swing by the Argus Brewery for a brewery tour and taste of the beer.
7. Leather Archives & Museum
The Leather Archives & Museum is an institution in Rogers Park dedicated to "the compilation, preservation, and maintenance of leather, kink, and fetish lifestyles." The museum has been around since the 1990's and includes exhibitions, archives, and a theater about the Leather subculture's history. It is also the first museum I've encountered that has adults-only admission. It certainly seems worth a visit for those who are more than a little curious.
These off the beaten path Chicago museums show the diversity of history, art and cultures that exists in our metropolis. We are just sharing a few of these often overlooked Chicago museums–many more await you.
– Alex Bean, Office Manager and Tour Guide
ABOUT CHICAGO DETOURS
Chicago Detours is a boutique tour company passionate about connecting people to places and each other through the power of storytelling. We bring curious people to explore, learn and interact with Chicago's history, architecture and culture through in-person private group tours, content production, and virtual tours.