With Memorial Day 2016 upon us, it's finally summer time in Chicago! The city explodes with activities once the mercury gets above 60, so here's a list of the top ten things to do in Chicago this summer.
1. Millennium Park Concerts
From May until September, Millennium Park's Pritzker Pavilion hums with the sound of musicians from around the globe. Not only are all of the concerts free, but Pritzker Pavilion and its Great Lawn are one of the few park spaces that allow alcohol consumption. So check the schedule, grab a cooler, and head on down to enjoy the music with your fellow Chicagoans.
2. Street Festivals
Every summer weekend offers a variety of street festivals from the cultural to the culinary. Some festivals are like a huge party, such as the Puerto Rican Festival in Humboldt Park, one of the largest Latino heritage festivals in the country. Alternately, head to an event like the 57th Street Art Fair and browse the fine arts in the great outdoors.
3. Head to the Beach
Jus because it's a no-brainer, doesn't mean it's not one of the top things to do in Chicago this summer. The magnificent Lake Michigan beaches are some of the city's most popular spots in the summer. The Oak Street Beach is perpetually the most popular, but smaller spots like Lane Beach Park provide the same relief from summer's heat. You can read our Chicago Detours "Chicago Beach History" blog post if you're curious.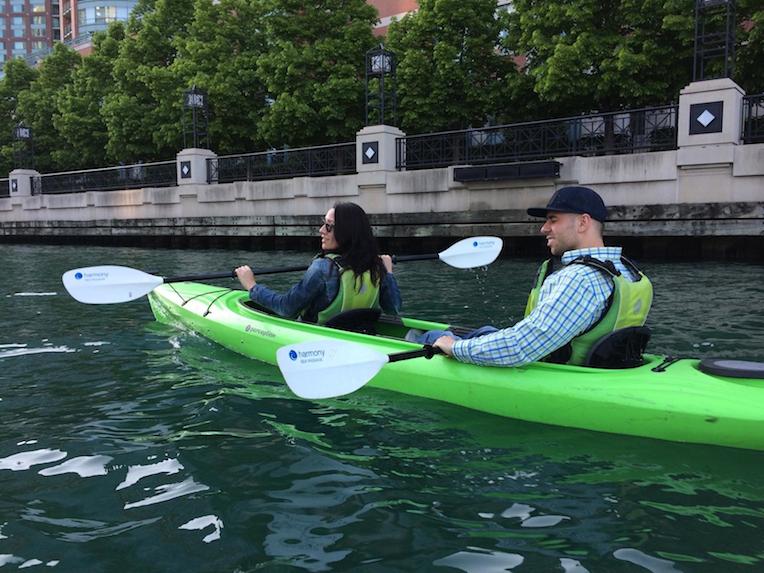 4. Myriad Boat Tours
You've been on a boat tour, I've been on a boat tour, and all of our aunts have been on a architectural boat tour. Try something else! A kayaking tour on the Chicago River can get you real close to the water. The entire Chicago Detours team went on a sunset kayaking adventure with Urban Kayaks and had a blast. Or get your friends together to charter a yacht with Anita Dee Yacht Charters, where Amanda recently gave architectural talks for executives from TransCanada.
Or have you ever gone sailing on Lake Michigan? If not, an evening cruise from companies like Chicago Sailboat Charters are one of the great things to do in Chicago this summer. Be sure to bring a camera!
5. Wrigley Field Tour
Summer means baseball season, with the joys of Chicago hot dogs and beers. Everyone will try to catch a game while the Cubs are one of the best teams in baseball and work towards ending the Curse of the Billy Goat this fall. The real treat for baseball fanatics may be taking a non-game day tour of the Friendly Confines. Tour guests get to see normally off-limits spots like the press box and the Cubs' dugout.
6. Rooftop Bars
Bars and skyscrapers are both iconic parts of Chicago's landscape. It only makes sense that combining them would be one of the best things to do in Chicago this summer, especially around sunset. Downtown spots like Roof and Vertigo Sky Lounge are always popular, but don't forget the lower-key charms of Fountainhead out in Ravenswood. Here is TimeOut Chicago's recent list of Best Rooftop Bars and both a rooftop bar list and a list of 8 great rooftop hotels from The Rooftop Guide.
7. Maggie Daley Park
We wrote about this fun new addition to downtown a few months ago. What was true in the spring is true now – Maggie Daley Park is one of the best places for Chicago's kids to have fun. Grownups can have their own fun on the rock climbing walls, though certification is required.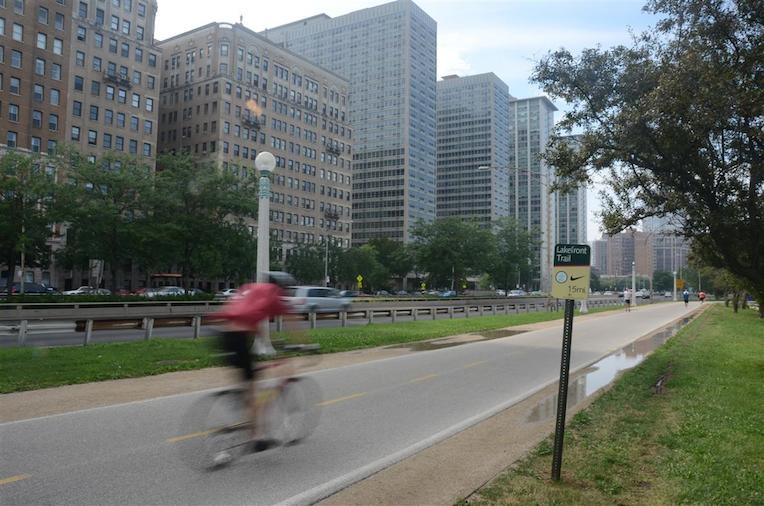 8. Biking the lakefront or 606
Chicago has a growing reputation as a very bike-friendly big city. If you haven't experienced that for yourself, then test out these beautiful park paths. Both the new 606 trail, which runs along the former Bloomingdale rail line through Logan Square, and the 18.5-mile lakefront trail are safe, green, and eminently enjoyable.
9. Chicago Walking Tours
Of course, you can always have some summer fun by joining one of our many public walking tours with Chicago Detours. The Best Architecture Tour Since Sliced Bread explores the intersection of architecture and pop culture in a quick 90-minute- chronology of Chicago history. Or our new Old Polonia and Wicker Park Walking Tour with Food launches June 14th and includes corn smut quesadillas, Polish perogies, and gourmet donuts among stories of immigration, gentrification, and hipster neo-bohemia.
10. Chicago Swimming Pools
Fighting through the crowds at the lakefront sound like a hassle? Check out Chicagoist's list of the ten best swimming pools in the city. Not all of them are open to the public, but that list should give you a leg up when it comes to belly-flopping off a diving board.
Now get out there and have some fun in the sun with all these things to do in Chicago in summer!
-Alex Bean, Office Manager and Tour Guide