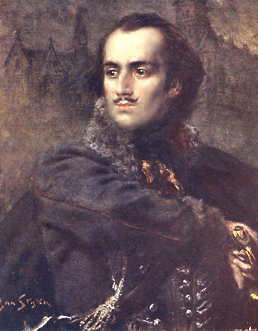 Pulaski Day is the first Monday of every March, so get ready to celebrate and perhaps have the day off! For those who don't know many Polish people (or the Sufjan Stevens song), Casimir Pulaski Day is an Illinois state holiday.
The holiday honors Casimir Pulaski, a Polish cavalry officer who served in the Continental Army with George Washington in the Revolutionary War. His work in training American cavalry troops and valor in battle made him a hero during the war.
Two hundred years after his death, the large Polish community in Chicago wished to have a holiday to celebrate this part of their heritage. It became an official holiday in 1978.
I asked our Pawel, our Private Tour Coordinator/Tour Guide/Resident Polish Person, for his recommendations on how to have a fun and authentic Pulaski Day celebration. All four recommendations are within an easy walk of each other. You can explore three out of four on a custom neighborhood tour as well.
We research stories from Chicago history, architecture and culture like this while developing our live virtual tours, in-person private tours, and custom content for corporate events. You can join us to experience Chicago's stories in-person or online. We can also create custom tours and original content about this Chicago topic and countless others.
#1. Polish Museum Ceremony for Pulaski Day
Founded in 1935, the Polish Museum of America sits in the heart of Polish Downtown. This section of the near Northwest Side was the unofficial capital for Poles in North America. The Polish population in the neighborhood has gone down, but the museum is still the Polish community's focal point.
Every year city and state officials gather at the museum on Pulaski Day to honor the long history and many achievements of Chicago's Polish community. This year's Pulaski Day ceremony runs from 9 AM to noon and there's no admission fee.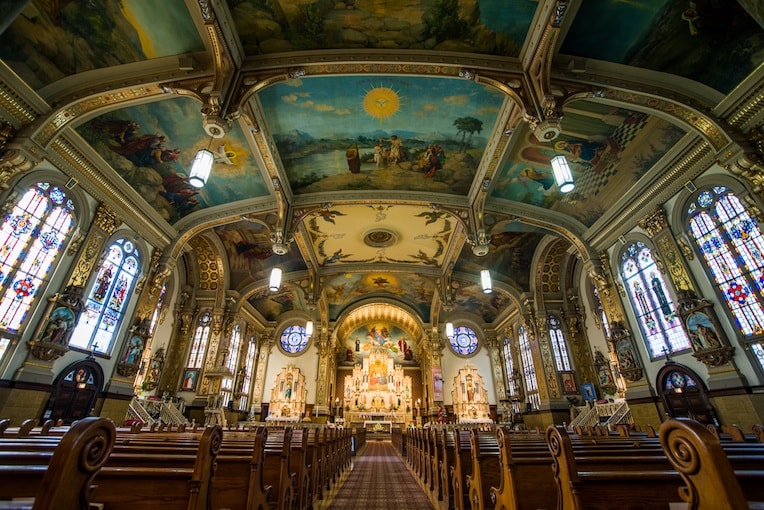 #2. Holy Trinity Church
Within a few minutes' walk of the museum is Holy Trinity Church. The parish was founded in 1872 to serve the exploding Polish population. The church building was constructed some thirty years later. Along with the neighboring "Polish Cathedrals," you may have noticed it when driving on the nearby Kennedy Expressway.
The church's architecture charmingly recalls medieval Polish churches. War and natural disasters befell many Polish churches over the years. The inevitable reconstruction followed contemporary architectural styles, rather than the original. So one church could have wildly different styles of architecture from one section to the next.
Holy Trinity decided to mimic this mishmash architecture with Neoclassical, Baroque, and Gothic styles. This interesting devotion to the accidents of architectural history makes a Pulaski Day pilgrimage to Holy Trinity Church feel very appropriate.
#3. The Chopin Theatre
The Chopin Theatre, on Division Street near Milwaukee, has been an active arts center for over 25 years. The building was originally constructed as a massive 987-seat theater in 1918. It changed names, owners, and usages several times over the years. The Dyrkacz family bought the building in 1990 and restored it as a thriving theater and arts space.
In a nod to the neighborhood's Polish heritage, the Chopin Theater has premiered and performed many theatrical and artistic works from Eastern Europe. While there are not any performances on Pulaski Day, it's still worth swinging if you're in the neighborhood. The theater has a beautiful pearly-white facade. Its interior is decorated in a homey Victorian style.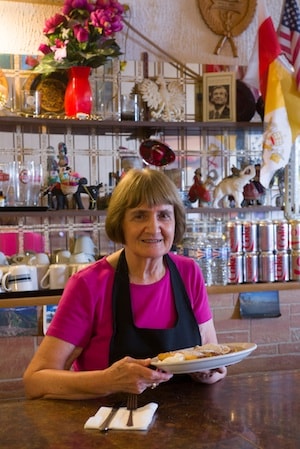 #4. Podhalanka for Pulaski Day
Nothing against the museum and church, but this feels like the crowning glory of Pulaski Day celebrations. Podhalanka (which must be Polish, because it took me five attempts to spell it correctly) is an old-school Polish restaurant at Division and Milwaukee. They're so old-school, in fact, that they don't appear to have a website.
Truth be told, my knowledge of Polish food consists of kolache cookies and "don't they like apples?" So I'd probably play it safe and order pierogis or potato pancakes.
The more adventurous of familiar can chow down on authentic Polish dishes like Zrazy Wolowe Zawijane (Rolled Stuffed Beef). In any case, I'm sure it would be food that would be familiar to General Pulaski himself.
All these spots are within shouting distance of each other. Visiting them would constitute a solid tour of Old Polonia and grand celebration of Casimir Pulaski Day.
-Alex Bean, Office Manager and Tour Guide
ABOUT CHICAGO DETOURS
Chicago Detours is a boutique tour company passionate about connecting people to places and each other through the power of storytelling. We bring curious people to explore, learn and interact with Chicago's history, architecture and culture through in-person private group tours, content production, and virtual tours.