In Part 1 of this two-part blog post on Chicago Polish culture and history, we left off with Chicago Polonia's contribution to the recreation of the Polish State in 1918. Now let's talk about the lively Polish community around the Polonia Triangle and its surrounding neighborhood today of Wicker Park, Noble Square and Ukranian Village. We always love showing these areas to locals and visitors on the Old Polonia and Wicker Park Food Tour.
While many non-Polish organizations have taken over the former homes of the Polish National Alliance, the Polish Women's Alliance, and myriad Polish-owned stores, newspapers and restaurants, the Polish community's heart still beats here. In addition to the formerly-competing churches mentioned in Part 1 (and  their awesome architecture), several organizations still exist.
The Chopin Theater
At the center of the Polonia Triangle is the Chopin Theater.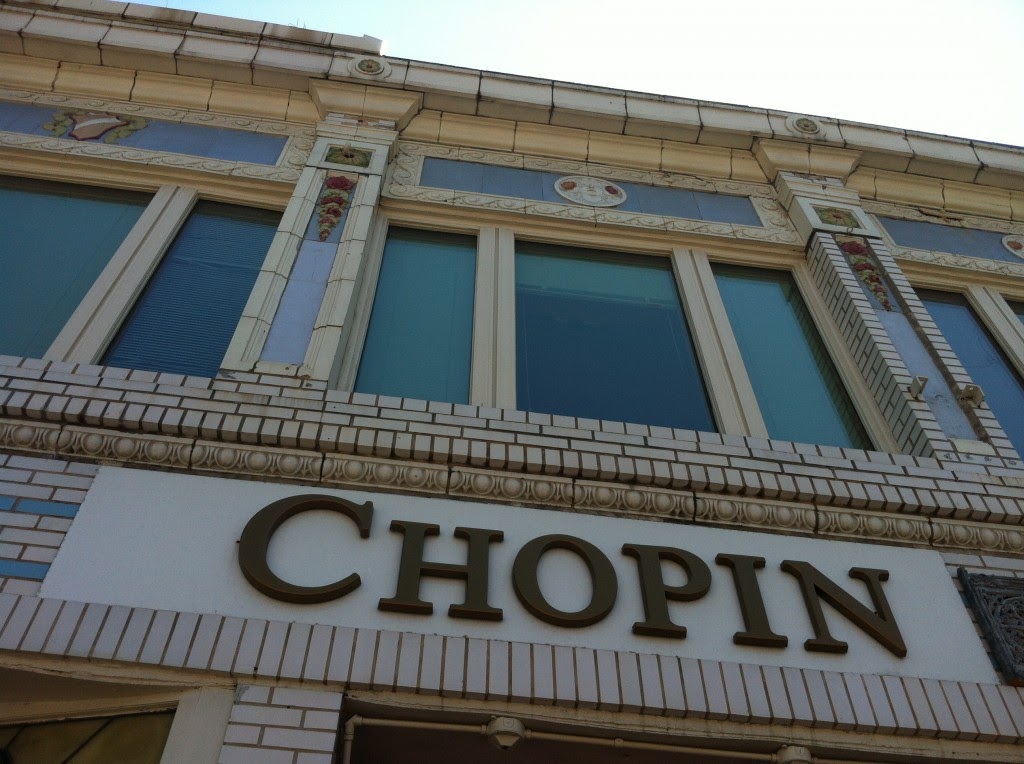 Built in 1918, it stands out from its neighbors with its neoclassical terra cotta facade, and the interior is dressed with a gallery of paintings, and an amalgam of baroque and renaissance style furniture and decor. The interior feels like stepping into the French-Polish Romantic world that Chopin inhabited.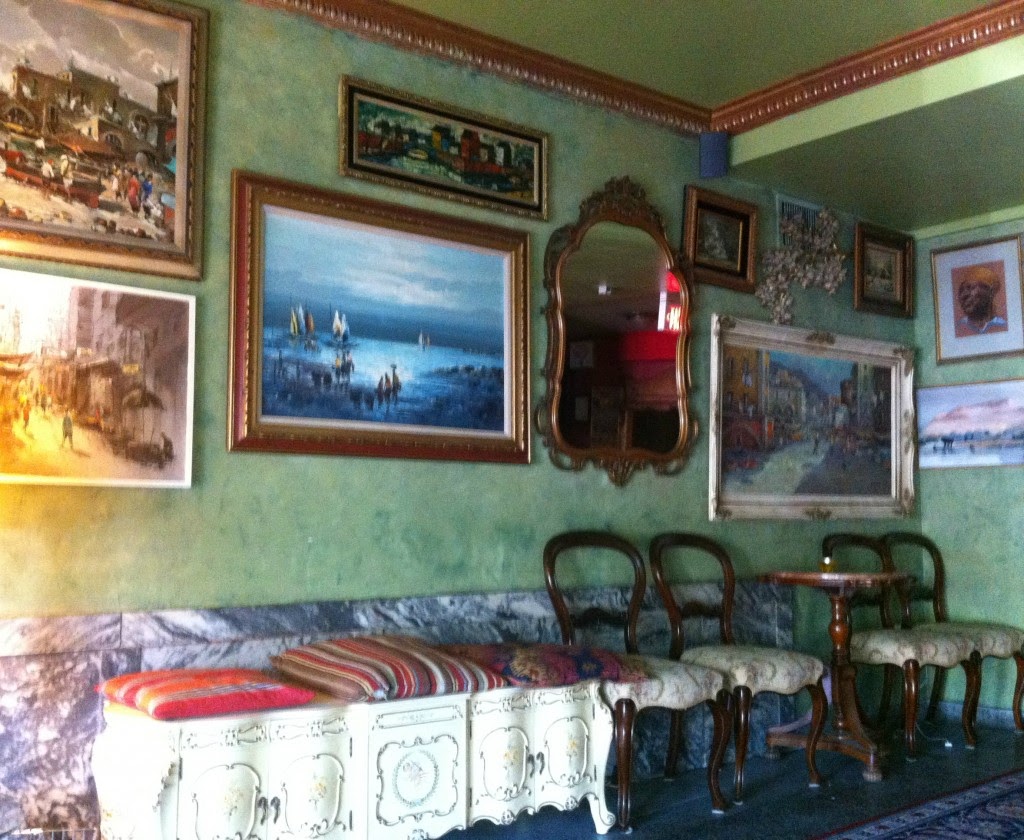 The basement houses a lounge with a piano, a small stage area, a bar, and tables– reminiscent of a turn-of-the-century artists salon.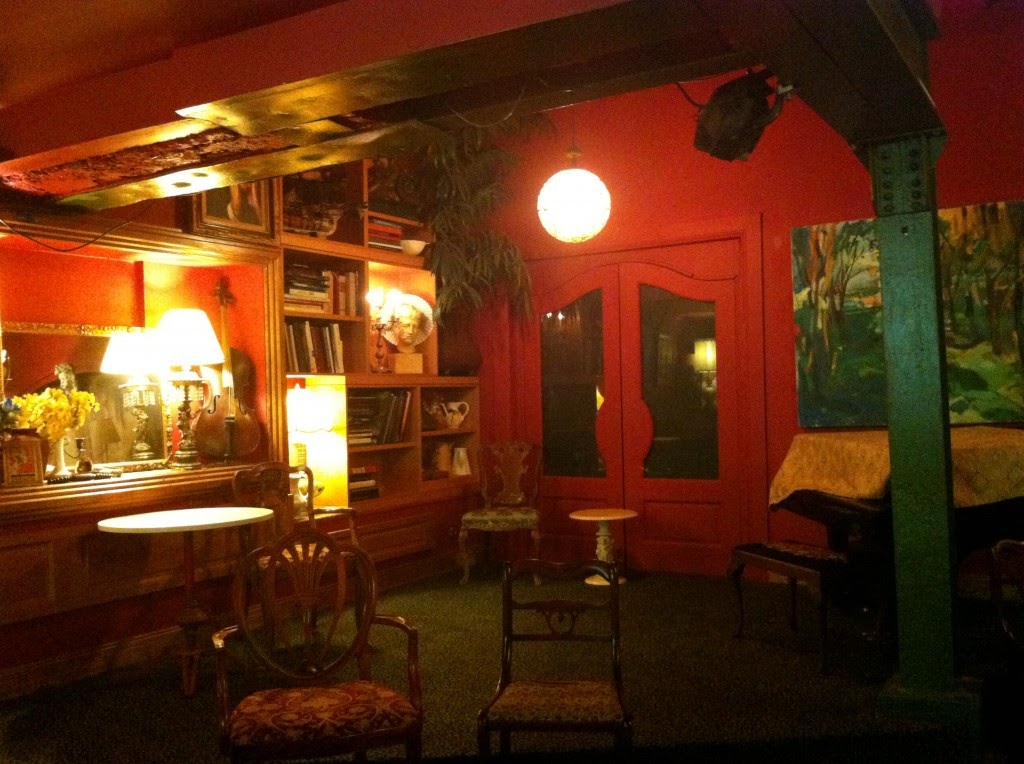 Many of the performers that started on the Chopin Theater's stages went on to open their own theaters. Just a few of its notable Polish and non-Polish performers include actor John Cusack, jazz vocalist Kurt Elling, and flutist Joanna Turska, who just happens to be my mom! The Chopin Theater has brought literal and figurative music to my life, and to the lives of generations of Chicagoans.
The Polish Museum of America
Walk just a few blocks south on Milwaukee, and you'll encounter one of the most interesting and overlooked collections in Chicago: the Polish Museum of America.  The thick-walled, steel reinforced concrete construction matches the fortress-like character of the organization. The horrific Iroquois Theater fire had killed more than 600 people just a few years prior. So, as a fireproofing measure, the walls were built as thick as 20″ in certain places. This Polish organization still calls the building home, and they share it with the Polish Museum.
In this four-story building, friendly staff members showed me artifacts from Poland and the Polonia Triangle. The museum library also has one of the largest collections of Polish books in the United States.
The Polish Roman Catholic Union
The Polish Roman Catholic Union started off as a fraternal organization. Its goal was to promote the Roman Catholic cultural traditions of Poland,  provide financial assistance to Poles, and help Poland become an independent country again. Today, it promotes Polish culture through traveling exhibits, concerts, national sports tournaments, social events, and youth programs. They even offer 25 Polish language and dance schools. I went to one of those Polish Saturday school for several years. So if I've  ever impressed you with my dance moves, you can thank the Polish Roman Catholic Union of America.
Polish Art and Artists
Polish art and architecture doesn't only come in religious or community organization forms though. You can visit the exterior of the home of Jerzy Kenar, an internationally acclaimed sculptor from Poland living near the Polonia Triangle. He created sculptures installed at O'Hare International Airport, the Harold Washington Public Library, and several churches around the city. As a child, I connected with his sculptures in one of my favorite churches, St. Patrick's in Wadsworth. It has a contemporary wood interior and 60-ft windows facing the woods, but I digress.
To find his home, go to the corner of Wolcott and Augusta. You'll know you're there when you see all the sculptural surprises. When you go, remember to look up, too. Kenar's sculpture "Unity" was recently erected in Warsaw, Poland. It's yet another example of the strong connection between Chicago and Poland.
He also designed the doors to Holy Trinity Church in 2000.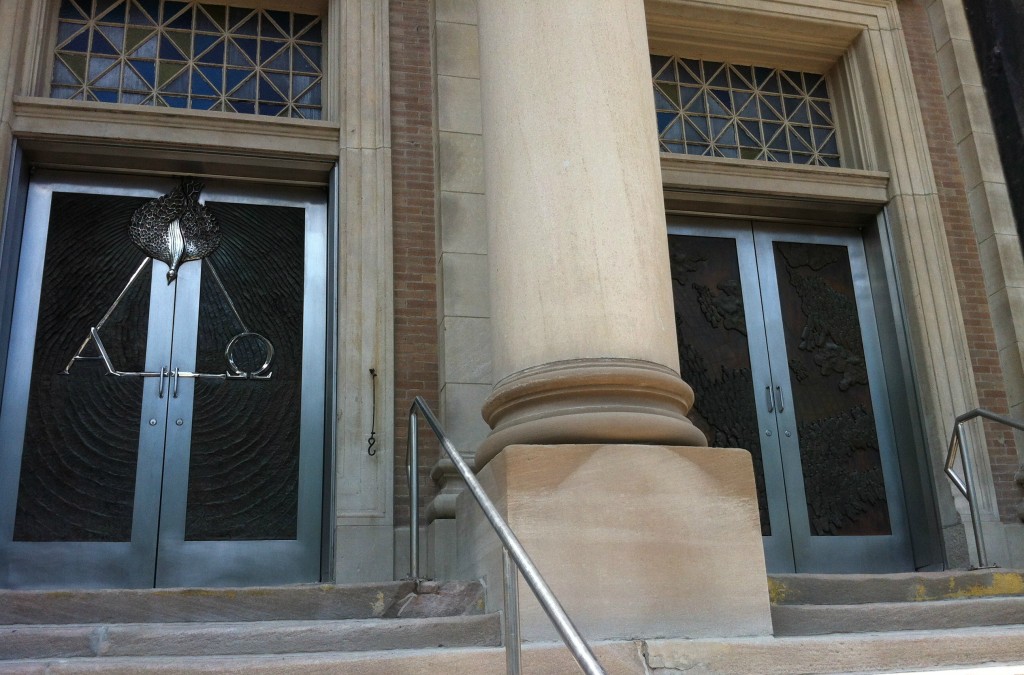 Polish neighborhoods in Chicago change quickly, and in Polonia Triangle many little beauty marks have been left behind, from a sculpture, to a cathedral, to simply a note of music.
–Klaudia Siczek, Editorial Intern