Chicago nightlife history is full of fun and fascinating stories. From speakeasies in the '20s to rooftop bars today, Chicago's seen a lot of wild nights. So we're diving into that jet-setting, Mad Men time when Michigan Avenue became the "Mag Mile." Join us in looking back on three swanky nightclubs from the '60s.
Contact us to learn more about the custom in-person and virtual tours we offer on this and other Chicago history topics.
We research Chicago history and architecture like this while developing our live virtual events and custom corporate events. Join us for our public virtual events or book an exclusive team-building event for your private group. We can also create custom tours and original content creation about this Chicago topic and countless others.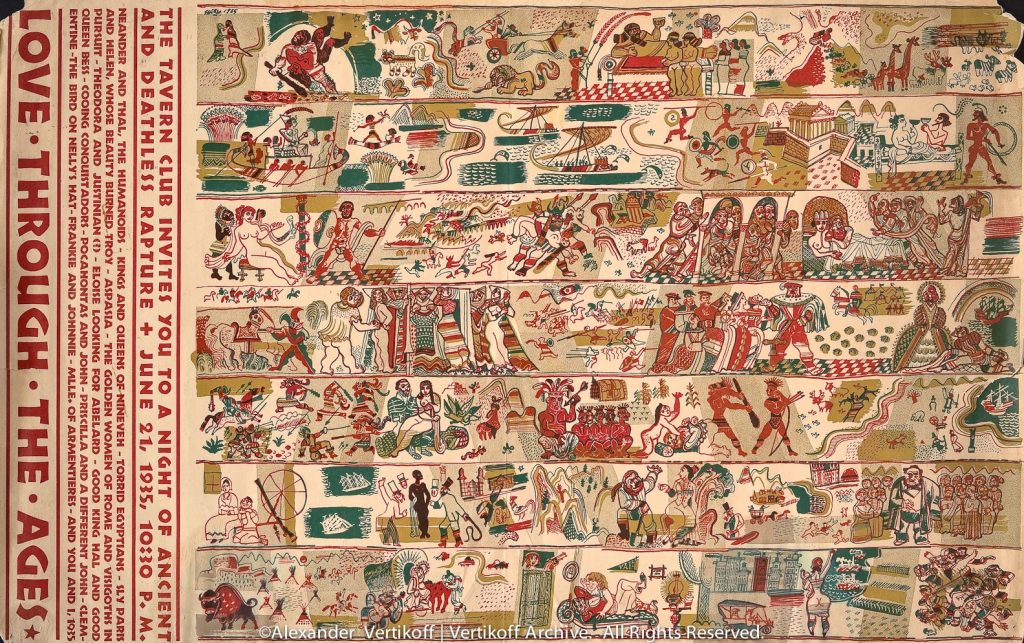 Nightlife Tour Stop #1: The Tavern Club
Let's kick things off with one of the most legendary clubs in the city. The Tavern Club, located on the upper floors of 333 N. Michigan Avenue, has catered to well-heeled revelers for nearly a century. Over the years prominent Chicagoans like Frank Lloyd Wright, Carl Sandburg and Mayor Daley stopped by to knock a few back in front of Edgar Miller's scandalous "Love Through the Ages" mural. (Learn more about Edgar Miller's work and legacy in our interview with Zac Bleicher from Edgar Miller Legacy) Of course, selling alcohol was illegal when The Tavern Club opened in 1928. But when have inconveniences like federal statutes ever stopped Chicago's power brokers from doing as they pleased?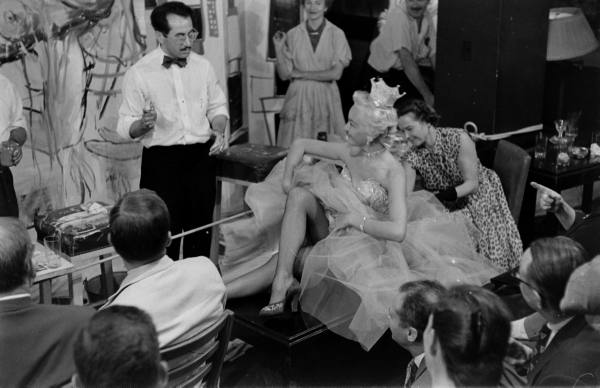 Of course, Prohibition was long over by the 1960s. In those days, The Tavern Club often represented stop number one in the moveable feast that was Chicago nightlife. Clubgoers could marvel in the panoramic view from the club's 26th-story locale above the Chicago River and Mag Mile. One could even point out the tantalizing clubs and venues where the night might take you.
Nightlife Tour Stop #2: London House and Mister Kelly's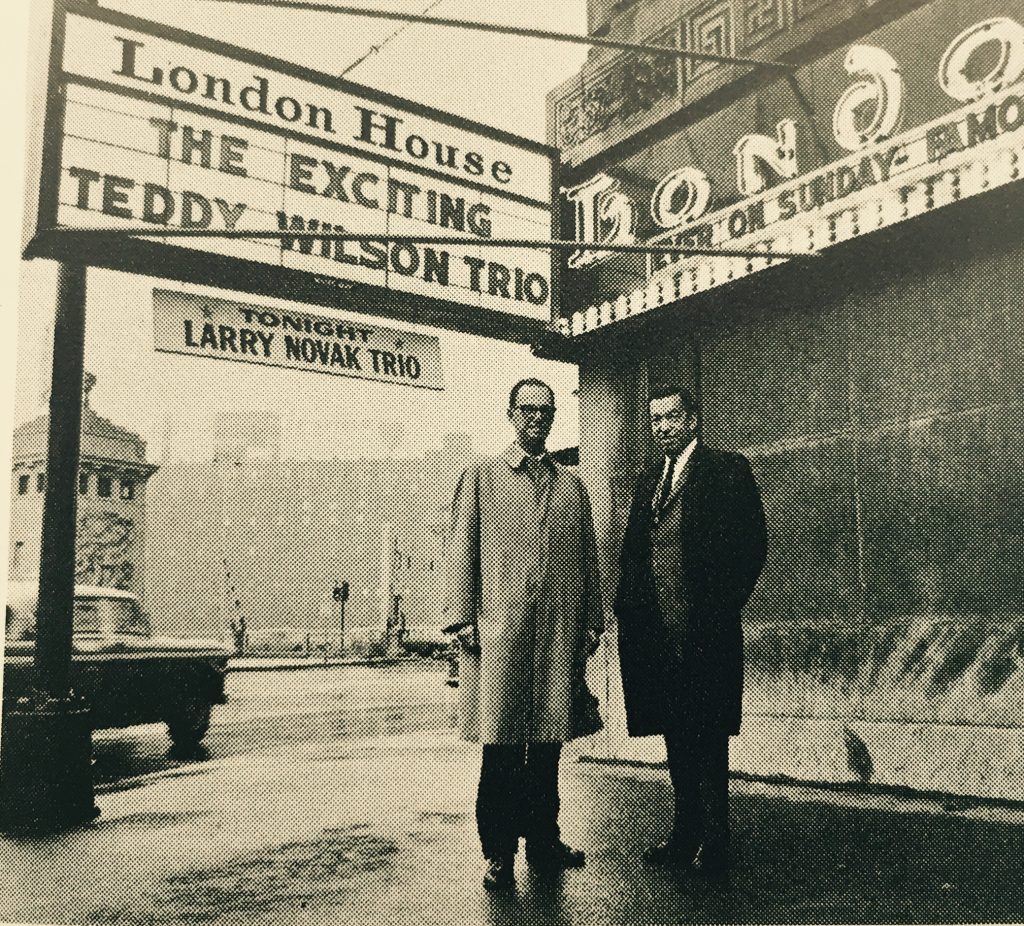 Right across Michigan Avenue from the Tavern Club we'd find one of the hottest music venues in 1960s Chicago. London House, named for the Neo-Classical 1920s building whose ground floor it occupied, was one of a pair of famous nightclubs run by the Marienthal brothers. The club started as a supper club in the late '40s, but transitioned to an after-hours jazz club by the '60s. Patrons could squeeze in and listen to greats like Dinah Washington and Dave Brubek swing until 4am. London House became such a fixture that artists recorded live albums on its famous stage.
About a mile north, the Marienthals operated Mister Kelly's (named for its original manager) in the heart of the Rush Street entertainment district. A stunning list of entertainers established themselves by headlining Mister Kelly's. Lenny Bruce, Ella Fitzgerald, Richard Pryor, Sarah Vaughan, George Carlin, Billie Holiday, Nichols and May, Bob Newhart, and (perhaps most famously) Barbra Streisand. The list goes on and on.
Both London House and Mister Kelly's ultimately closed in the '70s. Suburbanization, the easy allure of staying home and watching TV, and the inexorable rise of rock and roll all did their part to doom jazz clubs like these and their role in Chicago nightlife history.
Nightlife Tour Stop #3: The Gaslight Club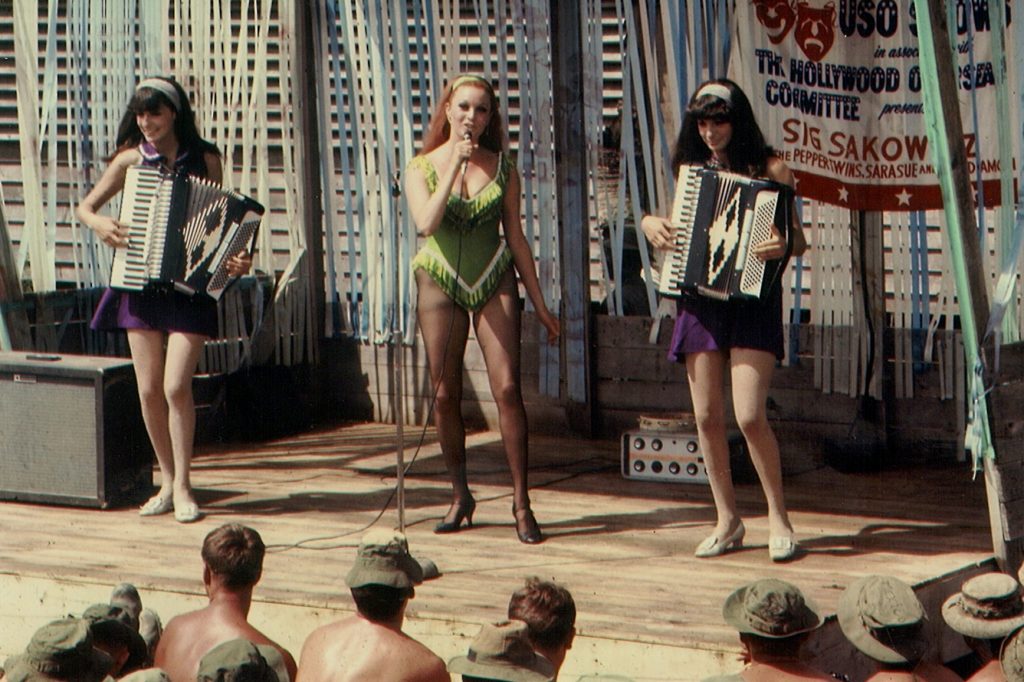 Hugh Hefner was many things, but original was not one of them. The famous Playboy Club (which opened on the Mag Mile in 1960) and its iconic Bunny outfits were both inspired by a haunt Hef knew well: The Gaslight Club. Founded in 1953, the Gaslight Club set the template for the va-va-voom aesthetic and atmosphere that Playboy made so famous. The club's luxurious interior design stayed consistent across several different downtown locations. Belle epoque Paris inspired the atmosphere, especially the Gaslight Girls' outfits and revues. Speaking of, there's apparently some long-simmering ill feeling between the Gaslight Girls and the Bunnies.
"We were the Other Club, mentioned in the same breath as Chicago's Playboy Club. Any Gaslight Girl, and a whole lot of keyholders, will tell you that we were better – much better – than the bunnies. The bunnies had their tails and their ears and their trays of drinks. Gaslight Girls sang. Really, really well… Bunnies were eye candy in bowties. We were vocalists. We wore French-cut velvet corsets, modeled after the original nineteenth-century Victorian undergarments, trimmed in sequins." – Mary E. Mitchell
More talented they may have been, but The Gaslight Club was perpetually in Playboy's shadow. That being said, it actually outlasted Hefner's creation in Chicago nightlife history. The Playboy Club, which saw 130K guests per quarter in its first years, eventually closed in 1984. The Gaslight Club left downtown in the '80s, but still operates out at O'Hare. Stopping by their airport venue is like taking a step back into Chicago nightlife history.
A Different Era in Chicago Nightlife History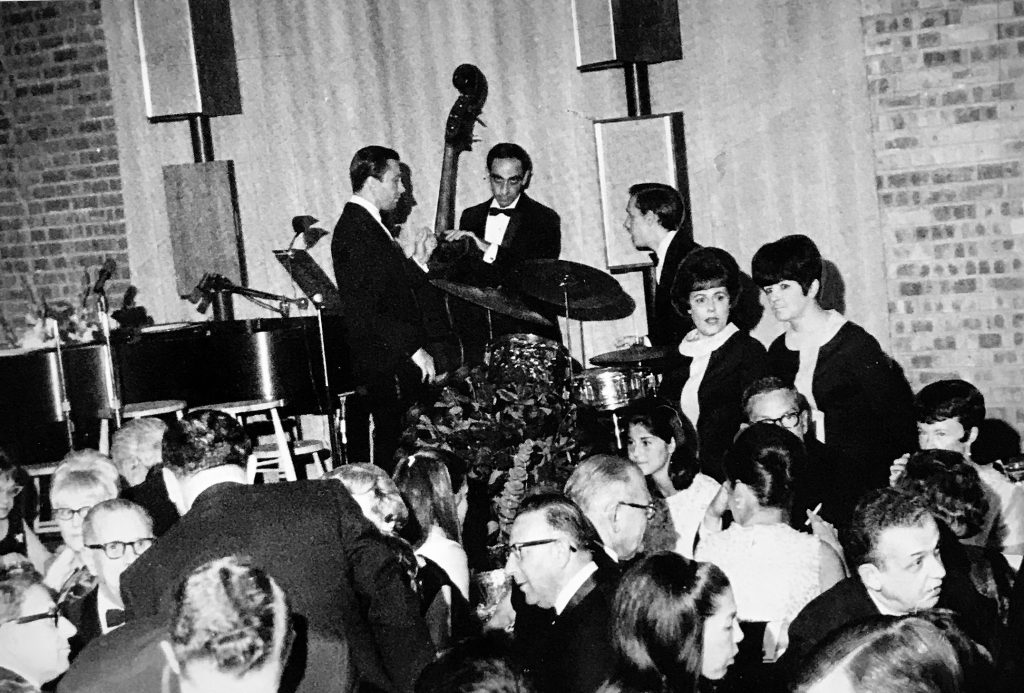 Clubs like those we've looked back on here are hard to find these days in Chicago. Private clubs like the Tavern Club are still around, but I doubt many people will find a Union League Club soirée to be very risqué. If anything, private clubs like that are more likely to recall their staid and conservative origins in the Gilded Age.
Supper clubs, small music venues and gentlemen's clubs have fallen out of the mainstream since the '60s. Some of this is due to cultural changes, like the London House closing as jazz went out of style. The decades since have also seen the rise of suburbanization, which dilutes the potential audience. Even more recently, the proliferation of home entertainment options have dramatically cut into anything but the biggest of live entertainment options.
Considering all that, one cannot expect a revival of the mid-century aesthetic in Chicago's nightlife history. We're in an era of rooftop bars and DJs for now. Who knows what beckons after that?
– Alex Bean, Content Manager and Tour Guide
ABOUT CHICAGO DETOURS
In business since 2010, Chicago Detours is a passionate team of educators, historians and storytellers. We applied a decade of experience as one of Chicago's top-rated tour companies to become a virtual event company in 2020. We bring curious people to explore, learn and interact about Chicago's history, architecture and culture through custom tours, content production, and virtual events.