We give walking tours of Chicago almost daily to locals and tourists alike. One of the many perks of my job as a tour guide is meeting so many curious people. Encouraging questions as much as we do means getting stumped every once in a while. Here are answers to some of those questions.
Is that the same Yerkes from the observatory in Lake Geneva, Wisconsin?
Well yes, it is. On our Loop Interior Architectural Tour, tour groups hear the story of Charles Yerkes and his shady dealings with the elevated train here in Chicago. Yerkes was a man with money to spend. So why not spend it on a record-holding refractor? Then they call in Chicago architect Henry Ives Cobb and put it in Chicago's premier playground. Yerkes had an eye for such dealings. Today the Yerkes Observatory is a part of the University of Chicago.
When we talk about the McCormick's, is that the same family as the spice?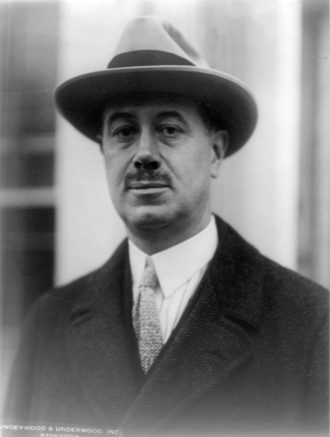 No, not McCormick & Company, the spice brand based out of Maryland–though that might be the only thing the Chicago family doesn't own! The McCormicks were a Virginia family who moved to Chicago in its first decade as a city.  Once here, the McCormicks married Rockefellers, funded the 1933 Exposition and just about everything else under the sun and stars, patented inventions, and built mansions, one of which we encounter during our Historic Chicago Bar Walking Tour.There's probably several walking tours of Chicago that could be built around the McCormick family. Heck, the neighborhood we call Mag Mile today once bore their name as "McCormickville"!
Nowadays if one was asked how to get to McCormickville, they would likely point to yet another of the institution named for them, McCormick Place. One of their clan also owned the Chicago Tribune newspaper. That man, Colonel Robert McCormick, could fill an entire blog post on his own.
Who was Benjamin Rush?
Speaking of the Tribune Tower, I was once asked this question during our Historic Bar tour pub crawl as we stepped into the lobby, where quotes are carved into the stone walls. One quote reads:
"Newspapers are the sentinels of the liberties of our country." Benjamin Rush
Now honestly, I had no idea who he was exactly, though I had heard the quote. So I simply told that curious person, "I don't know, but Rush Street is only a block away and there's Rush University here in Chicago too. So he must be someone important!" With so much of his name around town, you'd think he was a Midwesterner, and you'd be wrong.  Benjamin Rush was a Pennsylvania man who sat on the Continental Congress with the likes of Benjamin Franklin and was the only doctor to sign the Declaration of Independence. He was our first Surgeon General and played a key role in early American History as one of our Founding Fathers. So my on-the-spot educated guess was right, he's definitely someone important!
Thanks for all your questions, and remember, stay curious and learn on walking tours of Chicago!
– Elizabeth Tieri, Tour Guide