Edgar Miller is not a name that comes tripping off too many tongues in Chicago these days. I'll admit that while I knew some of his work, I never heard his name until very recently. Yet 80 or 90 years ago his name was everywhere. Back then, you'd find a bubbling local arts scene with Edgar Miller right at its center. Over the decades his name and fame may have faded away, but his work remains.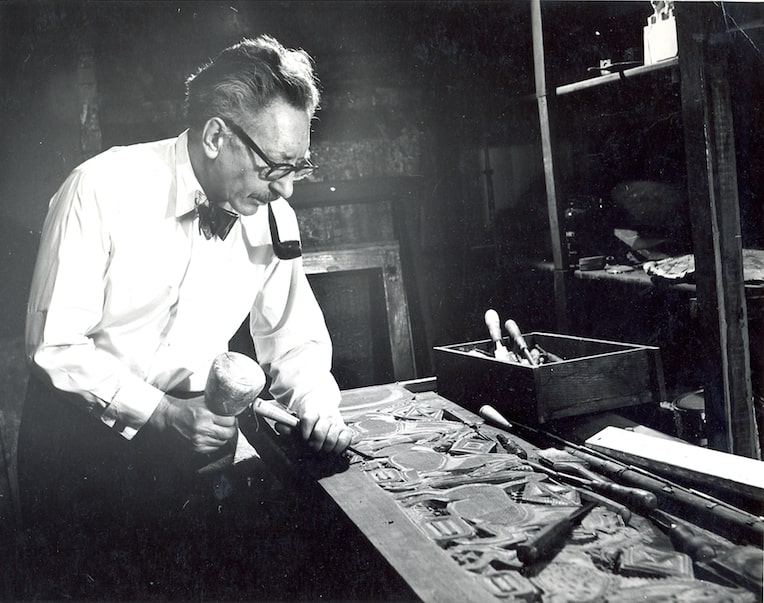 To celebrate that work and nurture his reputation, the Edgar Miller Legacy is hosting their Fall Smash 2018 on Saturday, September 22nd. The shindig is being held at his landmark Kogen-Miller Studios in Old Town. Guests will get to tour and mingle over food and drinks. Proceeds, of course, go towards the non-profit's educational endeavors. Before heading over to Old Town, take a few minutes to learn about Miller's wondrous and unique works.
The Life and Work of Edgar Miller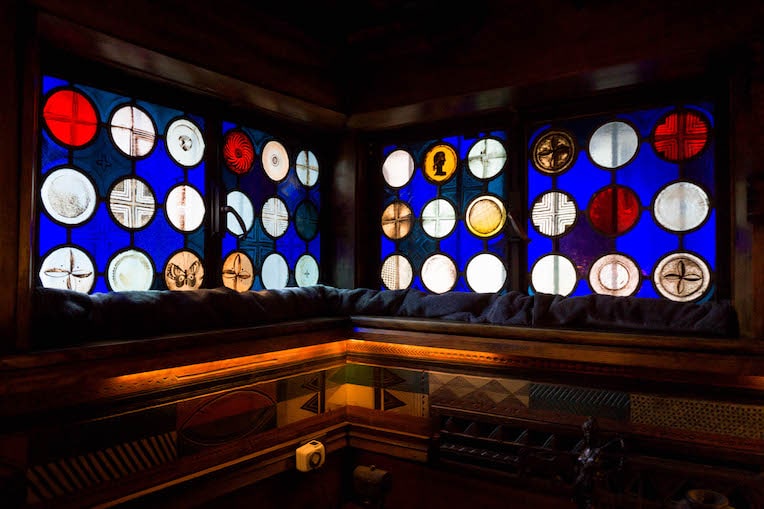 Miller is one of the artists and architects who clustered in Chicago between its golden ages. He was too late to be part of that first generation of greats like Burnham, Sullivan, and Wright. Yet, he was also too early to join the ranks of midcentury giants Mies or Maholy-Nagy. As such, his life's work also defies easy categorization.
Raised in the mountain West, Miller arrived in Chicago as an Art Institute student right after WWI. He discovered academia did not suit him, but creating original hand-crafted works in everything from terra cotta to wood-working to stained glass certainly did. Clients included huge names like Marshall Field's and Palmolive. He was, by all accounts, one of those people whose gifts and creativity were boundless and universal. His talent was so great and his work so renowned that locals knew him as "blond boy Michelangelo" in the 20s.
Zac Bleicher, the executive director of Edgar Miller Legacy, has addressed why Miller's name has faded. In recent comments for "The Art Newspaper", he said that Miller is part of Chicago's vernacular tradition. "It's not really the stuff you see in the Loop or in the major skyscrapers…" For better or worse, Chicago's vision tends to be laser-focused upon downtown. If it's not a name or style that one can see on a walking tour of The Loop, then it's probably off the radar.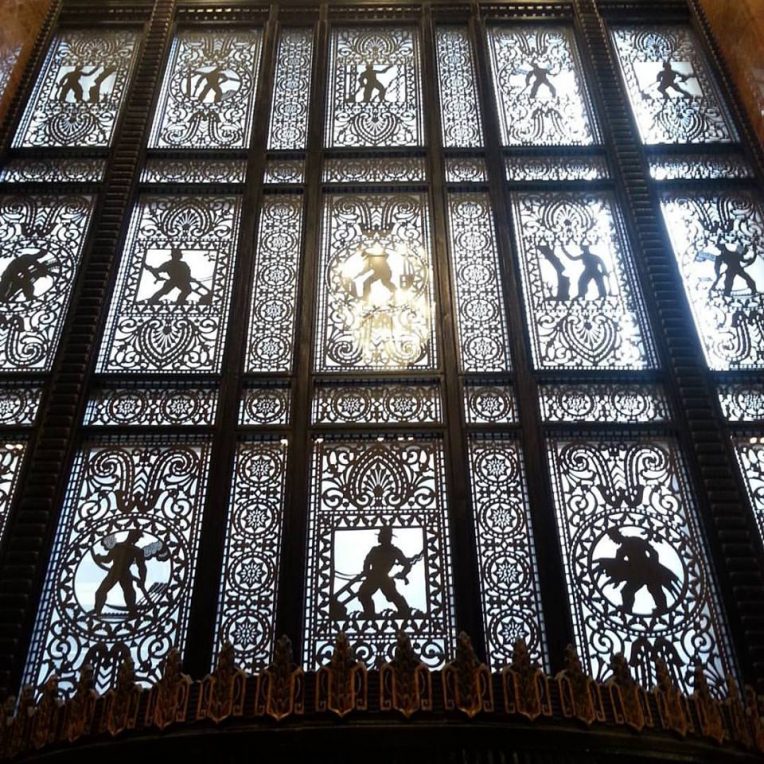 Seeing Miller's Work Today
Perhaps his most lasting works are the buildings that Miller helped design or refashion. The aforementioned Kogen-Miller Studio, along with the Carl Street Studios, the Glasner Studios, and the Frank Fisher Apartments form the core of his local work. You can also find some work of his downtown. Miller designed the metallic grillwork on the Trustees System Service Building, now the Century Tower (pictured above), and the stained glass at the InterContinental's King Arthur Court.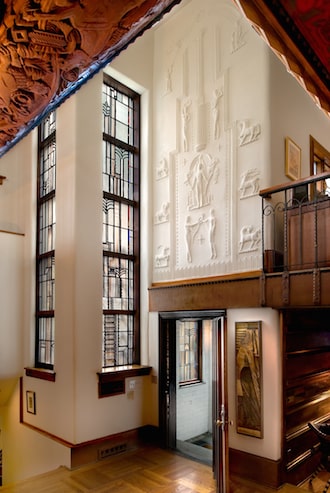 The studio buildings form the spiritual core of Old Town. Indeed, Edgar Miller would eventually be known as the founder of Old Town. The studios were bought by Miller's associates and completely gutted, rebuilt, and redesigned under his direction. The layout and aesthetic of the studio complexes are eclectic, energetic, and utterly unconventional.
Miller's skill at hand-crafting art in a great diversity of materials allowed his imagination to run wild. Bleicher described the style as "a fusion of Arts and Crafts style with Modernism." If you know your architectural aesthetics and cannot imagine such a fusion, well…you're in good company, because it boggles my mind as well. My best description is that it feels like Prairie School work bursting out of its studied formalism. The work is somehow grandly expressive, surprising, and minimalist all at once.
By contrast, the Frank Fisher Apartments gave a taste of how Miller could integrate his work into others' projects. These Art Moderne apartments were tucked into a relatively tiny Gold Coast lot in the 30s. While Miller only contributed design elements like the window etchings their impact is indelible. Photos show how his window patterns play with light and shadows and lines and it's impossible to imagine the space without such grace.
See You at Fall Smash!
Knowing more of his work and style, I am sort of ashamed to have not known of Edgar Miller before. In fact, I'd long admired bits of his work that I'd seen around the city, but had never followed up. So, in that spirit, I'm going to do my best to visit Miller's extant designs and I hope you can make it to Fall Smash 2018. See you there!
– Alex Bean, Content Manager and Tour Guide