Recently I wrote an article for the Detours blog listing the most overlooked beautiful buildings in Chicago. A few days later we received an email from an employee of the Auditorium Theater. She asked why their historic venue had not been included. I replied, in all honesty, that I didn't think the Auditorium Theater was overlooked. Rather, it is rightfully lauded as one of the most famous and beautiful examples of Chicago's historic architecture.
She invited me on a tour of the magnificent space to reconfirm the Auditorium Theater's standing as one of Chicago's most spectacular structures. I happily accepted, as a tour always promises tons of information and stories one cannot glean from readings.
Friends, the Auditorium Theater tour did not disappoint. In fact, it convinced me that Adler and Sullivan's masterpiece should be front and center in any and all discussions of Chicago architectural history.
We research stories from Chicago history, architecture and culture like this while developing our live virtual tours, in-person private tours, and custom content for corporate events. You can join us to experience Chicago's stories in-person or online. We can also create custom tours and original content about this Chicago topic and countless others.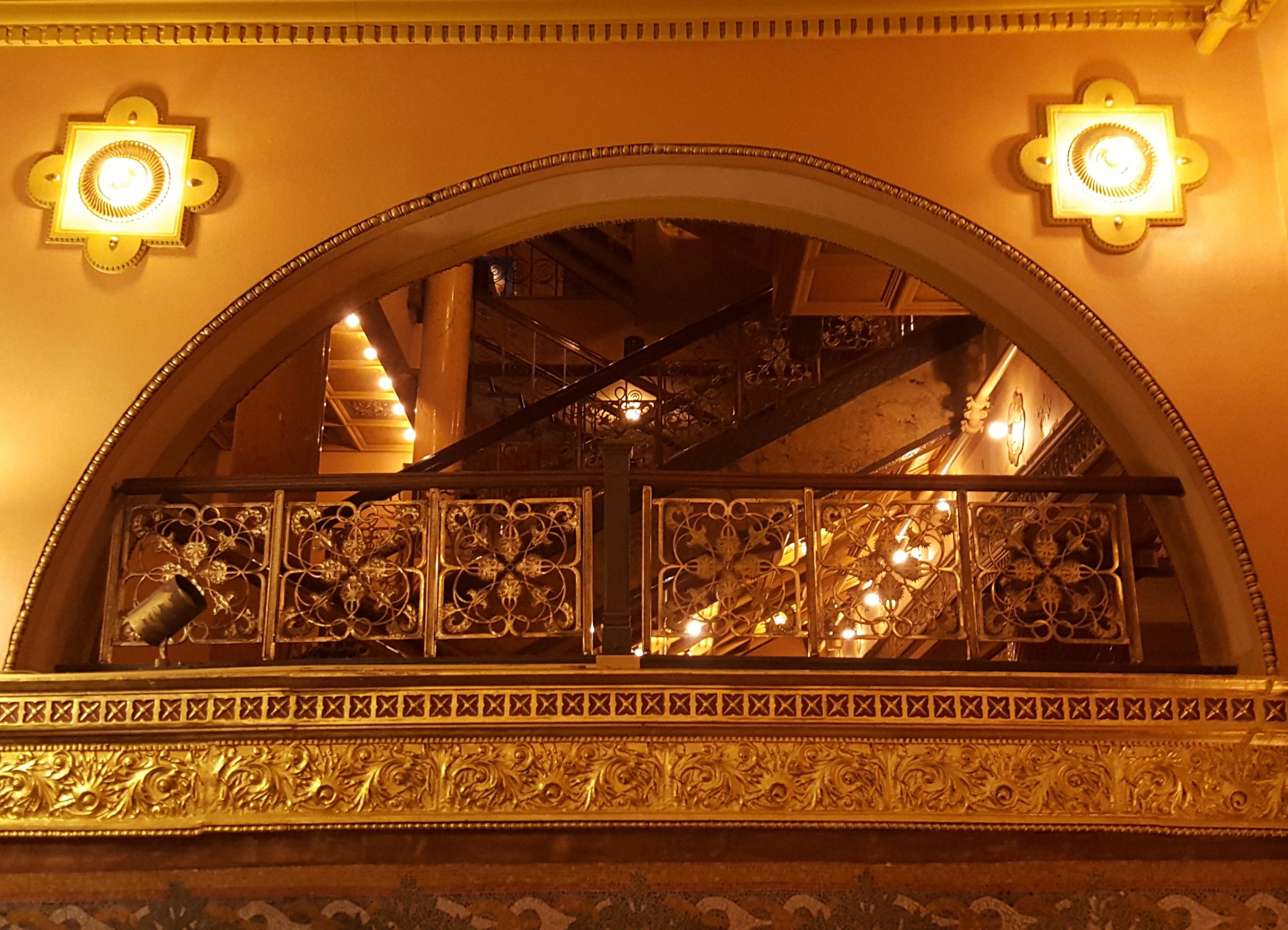 A Noble Impulse Led to the Auditorium Theater
Gilded Age Chicago saw numerous calamities and social upheavals. The Great Fire of 1871 incinerated the nascent metropolis. As it rebuilt amidst the rubble, Chicago's already-enormous commercial and industrial interests grew ever-larger. Immigrants and migrants crowded into a city divided between soaring wealth and bitter poverty. Crippling strikes gripped the city in 1877 and 1886. The latter year saw tens of thousands of workers engage in a series of strikes that culminated with the infamous Haymarket Affair.
Amidst this turmoil, real estate tycoon Ferdinand Peck decided to heal the city's wounds with a grand new structure bringing fine arts to the all classes. Peck lined up funds from bigwigs like Field and Pullman then hired the budding architecture firm of Adler and Sullivan. The duo designed the largest theater in the world and placed it within the world's largest multi-purpose building. The theater itself seats over 3,900 and takes up about 40% of the building's volume. Peck subsidized construction and maintenance of this enormous space with a 400-room luxury hotel on Michigan Boulevard and a 136-suite office building on Wabash. The unprecedented, audacious size of the structure inspired awe. The Auditorium Building was often touted as the largest, tallest and heaviest building since the Great Pyramids.
Adler Engineers a Monumental Structure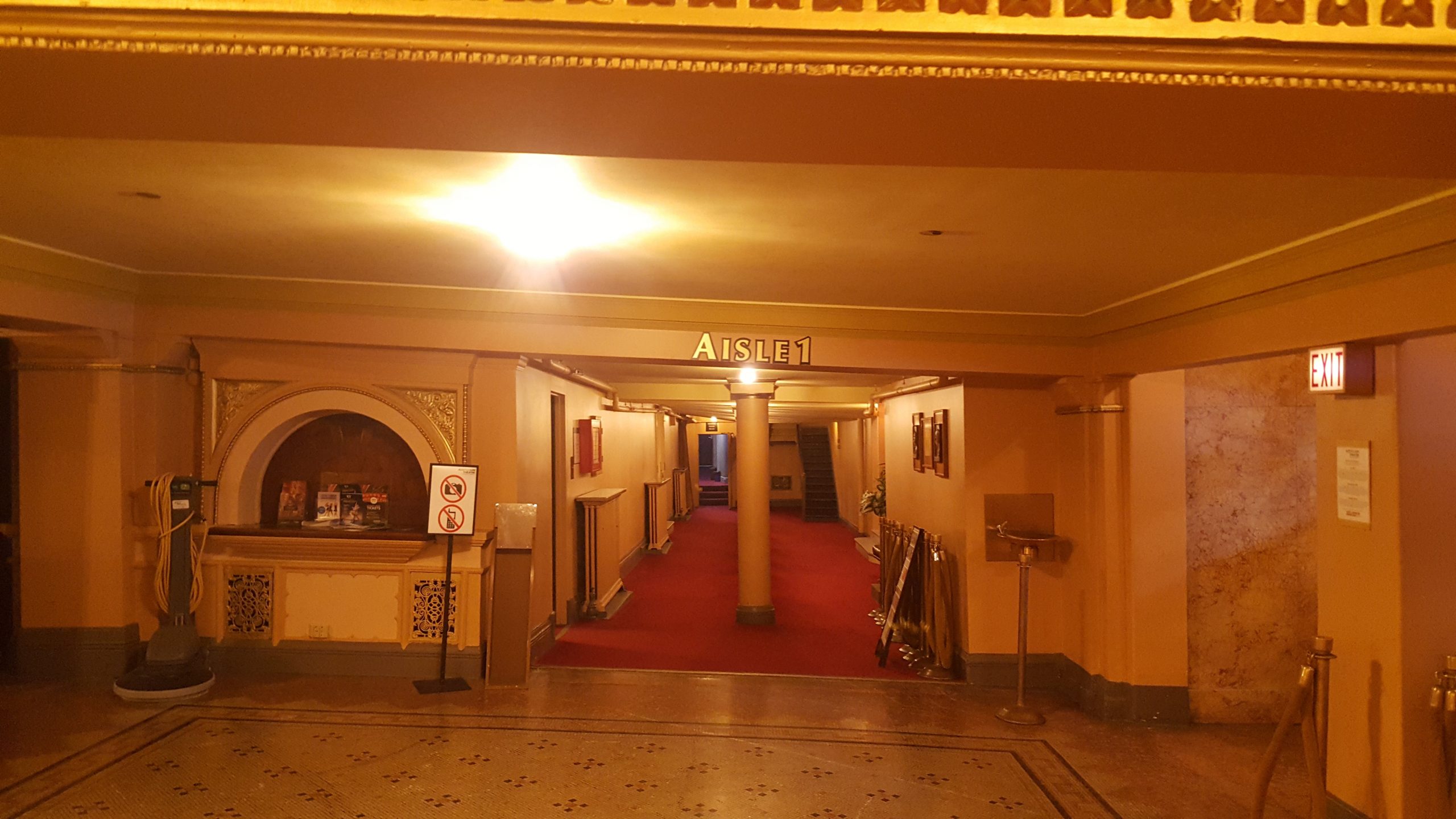 I have led many private tour guests into the old hotel lobby of the Auditorium. They delight to hear about Dankmar Adler's structural innovations. The outer walls are masonry construction, not the lighter and stronger steel. They bear the weight of all that theatrical, office, and hotel space. Normally, the walls distribute such a heavy load on a bedrock foundation. Unfortunately the Auditorium's site didn't have accessible bedrock. 120 feet of soft blue clay undergirds the Auditorium.
So Adler ingeniously engineered a gargantuan floating raft foundation. The building's weight floats above the clay on criss-crossed railroad ties layered beneath a double-stack of steel beams, all coated in pitch to make the foundation watertight. Incredibly, my tour guide at the Auditorium Theater, Nick, told me of rumors that one can see running water below the theater's lowest levels. Despite these precautions, the structure still sank at an alarming rate. The outer stone walls are much heavier than the interior, causing the floors to sink up to 36 inches. Yikes!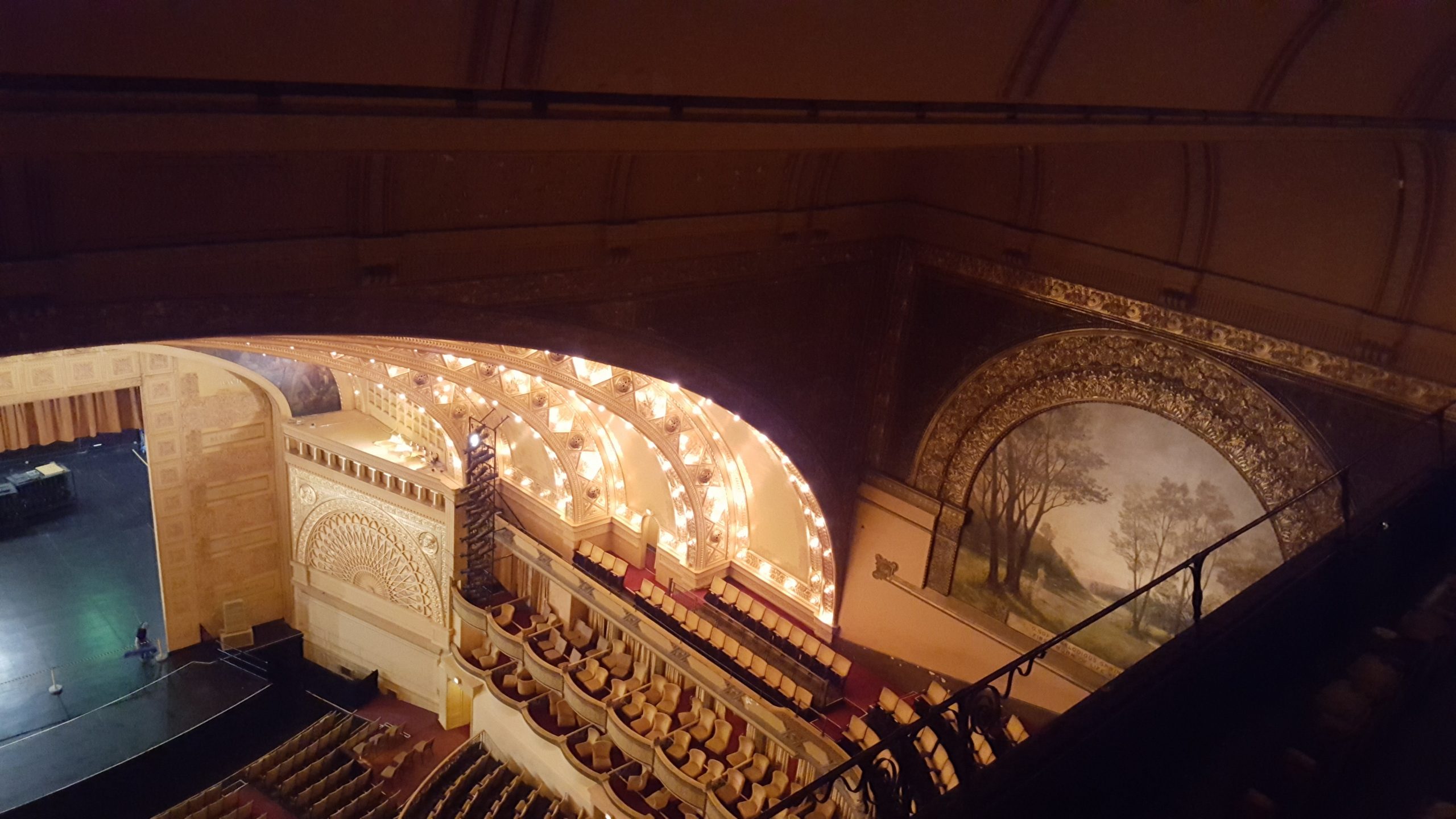 Adler also crafted the famously perfect acoustics of the theater. Every noise on stage can be heard perfectly even at the upper-most level. The Auditorium Theater is shaped like a bullhorn, funneling sound waves through a series of arches and angled panels. Nick told me that members of the Chicago Symphony Orchestra still complain about how much worse the acoustics are in their Symphony Center.
The Auditorium Theater is Sullivan's Masterwork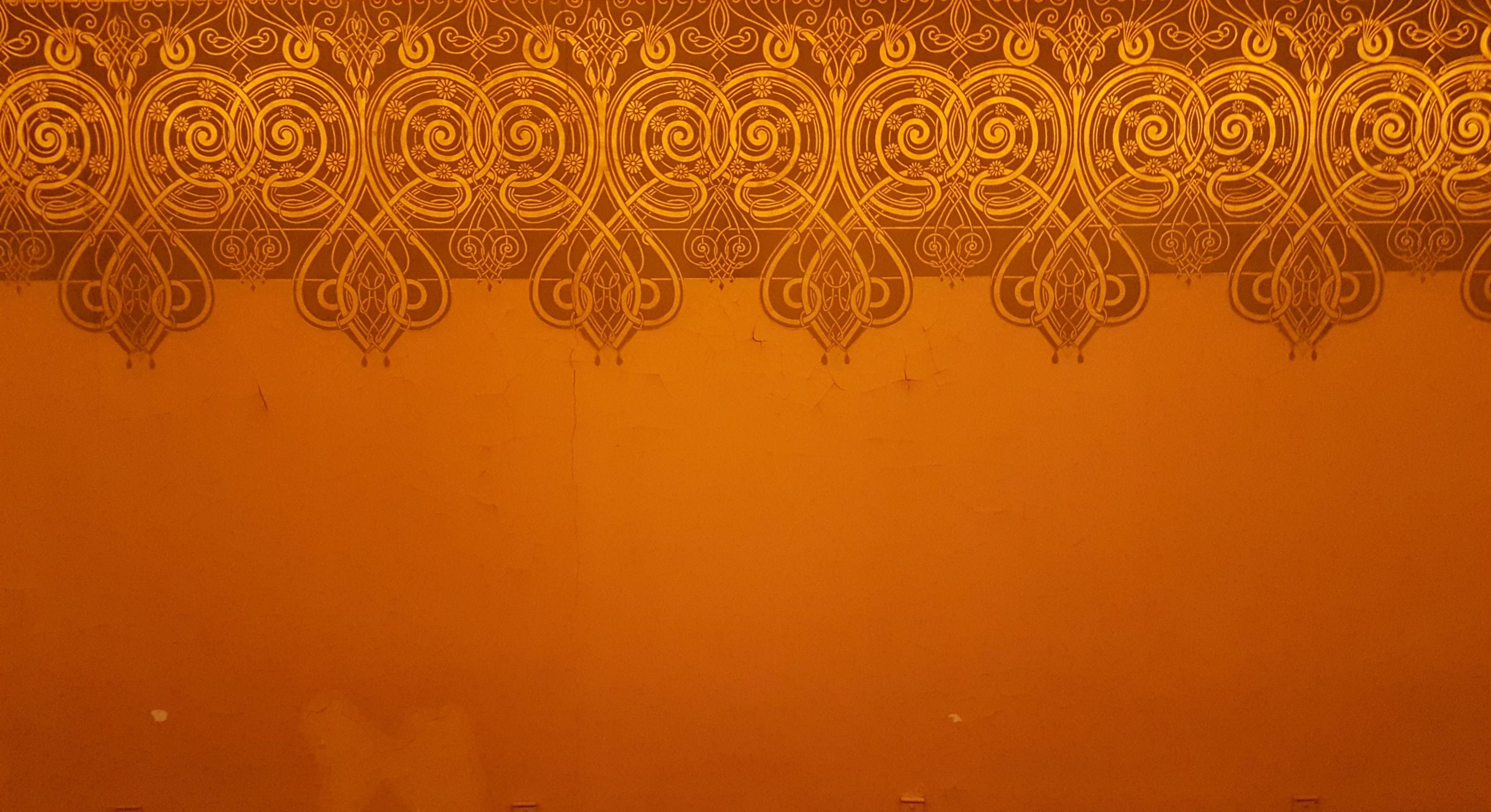 For all of Adler's engineering prowess, his partner really stole the show at the Auditorium Theater. Louis Sullivan, one of our greatest architects, could have designed only this space and his fame and reputation would be secure. Sullivan was an iconoclastic architect. He rejected the Beaux Arts classicism that his peers brought back from Paris. Instead of looking to the old world for stylistic inspiration, Sullivan blazed a new decorative trail that set the stage for American architecture in the 20th century.
Sullivan's most famous adage "form follows function" stressed that the design of a structure must reflect its intended usage. Thus the Auditorium Theater's bullhorn shape centers on the stage and the astounding ornament all radiates from that centrifugal space.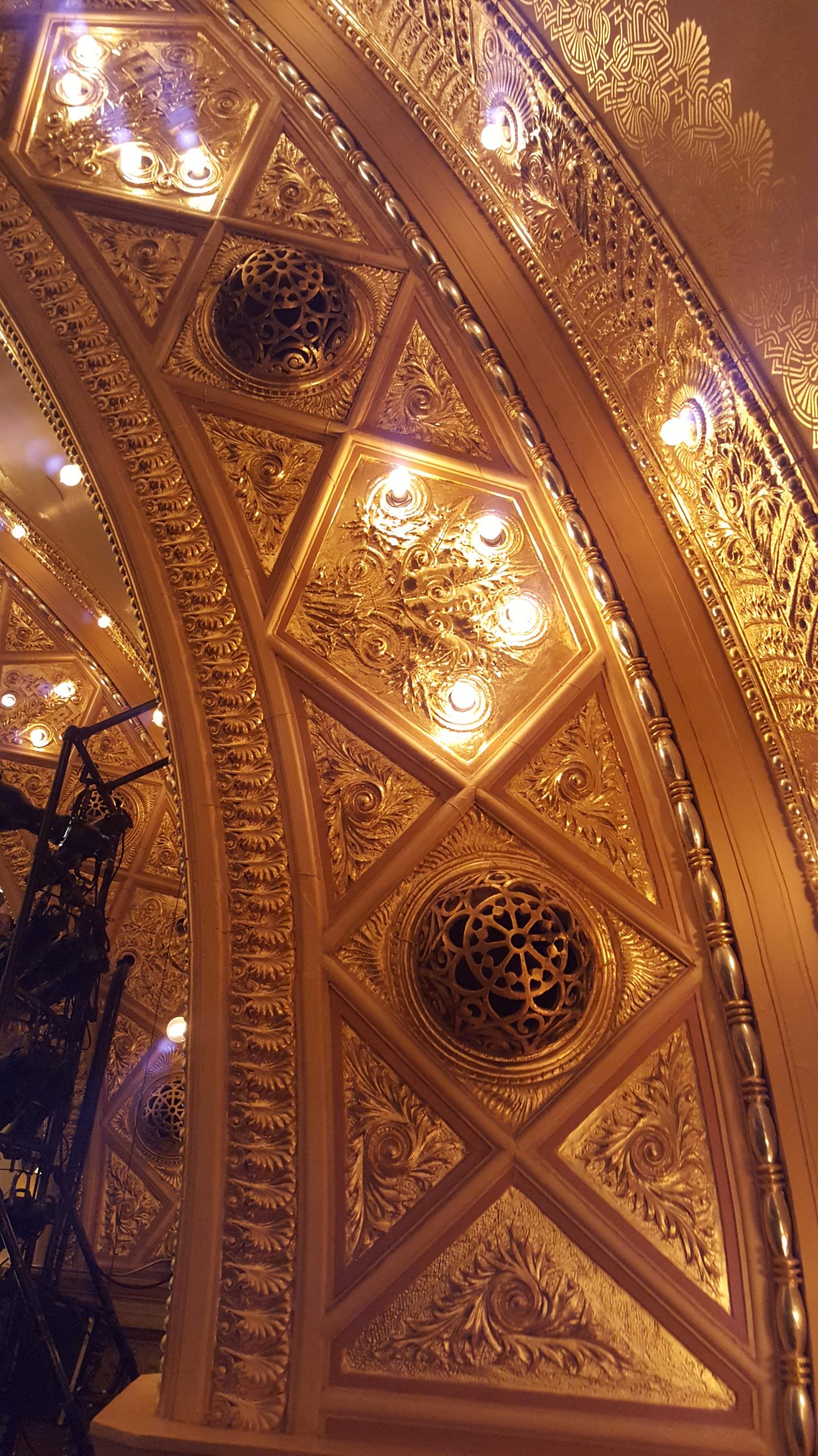 That intricate ornamentation is certainly the most remarkable and memorable aspect of the Auditorium Theater's architecture. 3,500 Edison lightbulbs cast a luminous golden glow across the cavernous hall. Sullivanesque detailing in metal, gold leaf, terra cotta and stencil adorns a multitude of surfaces. This precise, rich work is somehow incredibly elaborate without ever being ostentatious. It harmonizes with Adler's grand structure, making the entire theater brim with aesthetic grandeur.
Go Take a Tour
I could go on and on about the Auditorium Theater. It brought the Columbian Exposition to Chicago. It played a pivotal role in American political history. The whole structure was shuttered, nearly demolished, and then almost converted into a parking garage! Countless musicians from the Gilded Age to the Age of Aquarius have harnessed its acoustic powers. Yet nothing I write can match the full majestic experience of entering the Auditorium Theater and experiencing Adler and Sullivan's timeless creation. Go take a tour and then we can rave together.
– Alex Bean, Content Manager and Tour Guide
ABOUT CHICAGO DETOURS
Chicago Detours is a boutique tour company passionate about connecting people to places and each other through the power of storytelling. We bring curious people to explore, learn and interact with Chicago's history, architecture and culture through in-person private group tours, content production, and virtual tours.