Recently I was guiding a private group tour of Chicago, I was asked by a group of newcomers about television shows filmed in Chicago. On our Historic Chicago Walking Bar Tour, we mention movies filmed in Chicago, but I found that the history and neighborhoods of Chicago television shows were more difficult to discuss. So I did a little research to answer these questions from curious people like you.
Buckingham Fountain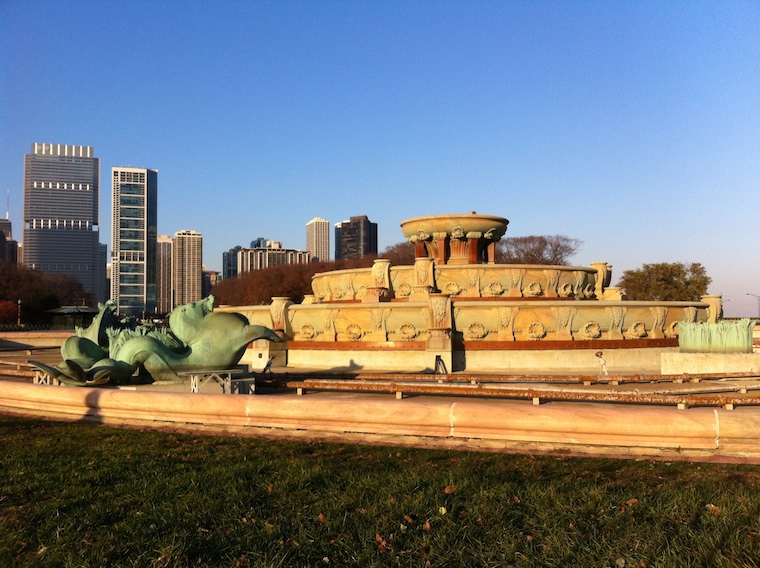 One of the first Chicago television shows to come to mind is "Married… with Children," the story of a dysfunctional family set in a fictional Chicago suburb. Though the entire 11 years of the sitcom is taped on set, its opening sequence features some Chicago footage, most notably of the Buckingham Fountain. The fountain is easily my favorite tourist attraction in Chicago. As a young girl when we drove downtown, Buckingham Fountain marked that we had arrived. If it was running, I knew it was–or soon would be–summer.
We often assume that Buckingham Fountain was named for the palace in London despite its name being rooted more locally. Officially its the Clarence F. Buckingham Fountain. The Buckinghams were known for the building of grain elevators, making them near royalty here in Chicago. They had a residence on Prairie Avenue next to the rest of the elite. Clarence's sister, Kate, was "Chicago's Grandest Spinster." After her parents had past, she had a blast blowing their fortune on parties, high fashion, and a giant art collection which she later donated to the Art Institute.
Where Did Bob Newhart Work?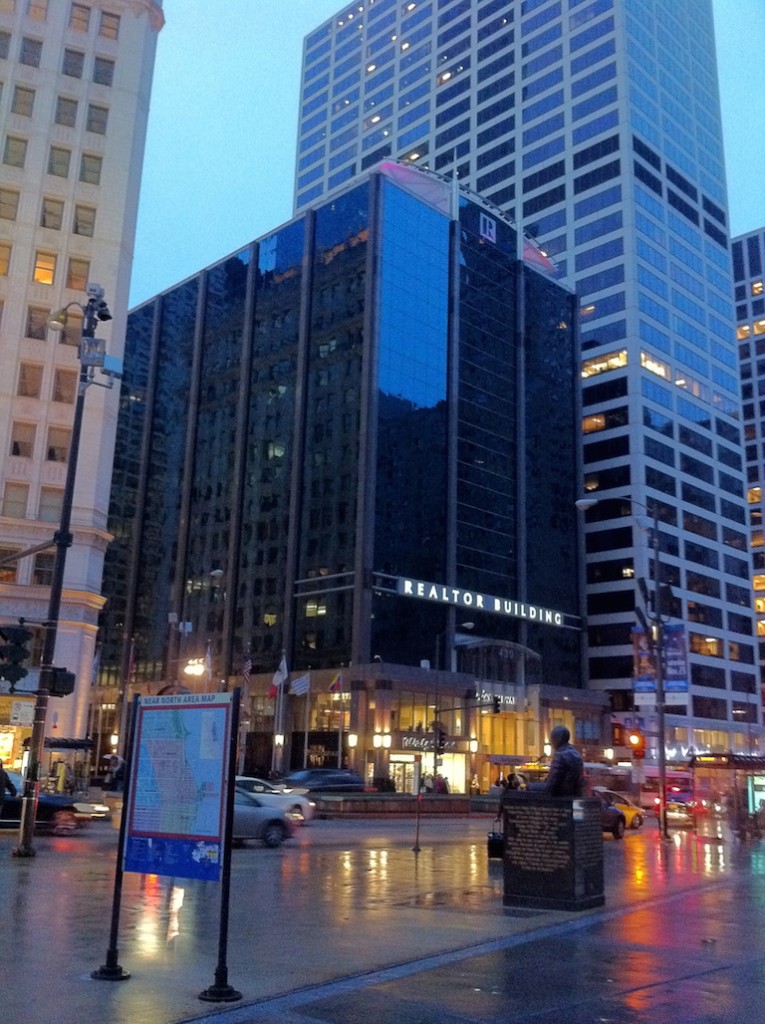 More specifically, one of our guests on that private tour asked me, "Where did Bob Newhart work?" Well the answer is 430 N. Michigan Ave. We visit the guts of this building on the Historic Chicago Walking Bar Tour. Nowadays this address is known as the Realtor Building, about which we've been hearing a good deal recently. It seems they're planning to tear down the fictional office building of Chicago's favorite therapist in favor of the architecture of a more elaborate spire.
In addition to this downtown office building, Bob Newhart's character's Edgewater apartment building still stands, and there's a monument to his television legacy at Navy Pier's sculpture garden. The Chicago native was born in Oak Park and raised in the Austin neighborhood, so it's easy to see why he is so celebrated around town.
Not Actually Filmed in Chicago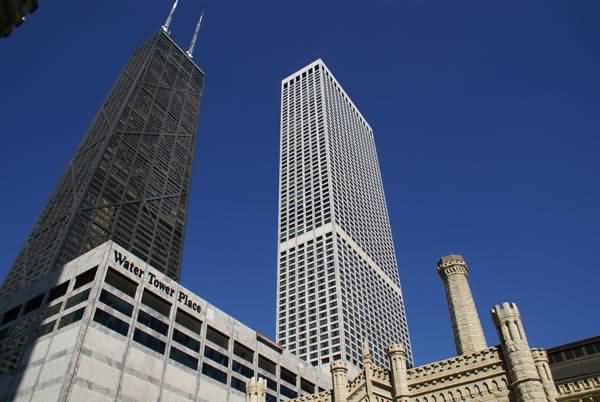 I'm sure you've noticed that both of these television shows are merely set in Chicago. Only title and exterior scenes are filmed here while the rest is shot on studio sets. Apparently, this is a trend in Chicago. This list could go on and on, including some of my favorites like "ER," "Family Matters," and "Shameless," which is set in my very own Canaryville neighborhood of Chicago.
There is one show that–despite its studio set–was always filmed in Chicago: "The Oprah Winfrey Show." Though the show no longer runs, her Harpo Studios still stands on the Near West Side. Being a UIC alumna, I am familiar with the studio location, where it once was not uncommon to catch a glimpse of Oprah in the neighborhood. (The studio has been torn down since this was written, but we visit the spot on the Factories to Calories Fulton Market Food Tour.)
When I am guiding tours, the most common question I get about Oprah is "Where does she live?" This is a tricky question due to her multiple residences. Currently, Oprah lives in California, but she owns some choice Chicago real estate. Mostly notably, she has been looking to sell her condo in Water Tower Place. If you have $15,000 a month laying around, Oprah recently put up for rent her apartment in a Benjamin Marshall-designed Beaux Arts mansion on East Lake Shore Drive. Because the impressive views of people looking into her home outweighed the views looking out from it, Oprah never actually lived there.
While many other television programs show the history and neighborhoods of Chicago, like "Prison Break" or "Chicago Fire," these are the closest to my heart and, apparently, closest to the minds of curious people on our tours.
– Elizabeth Tieri, Tour Guide