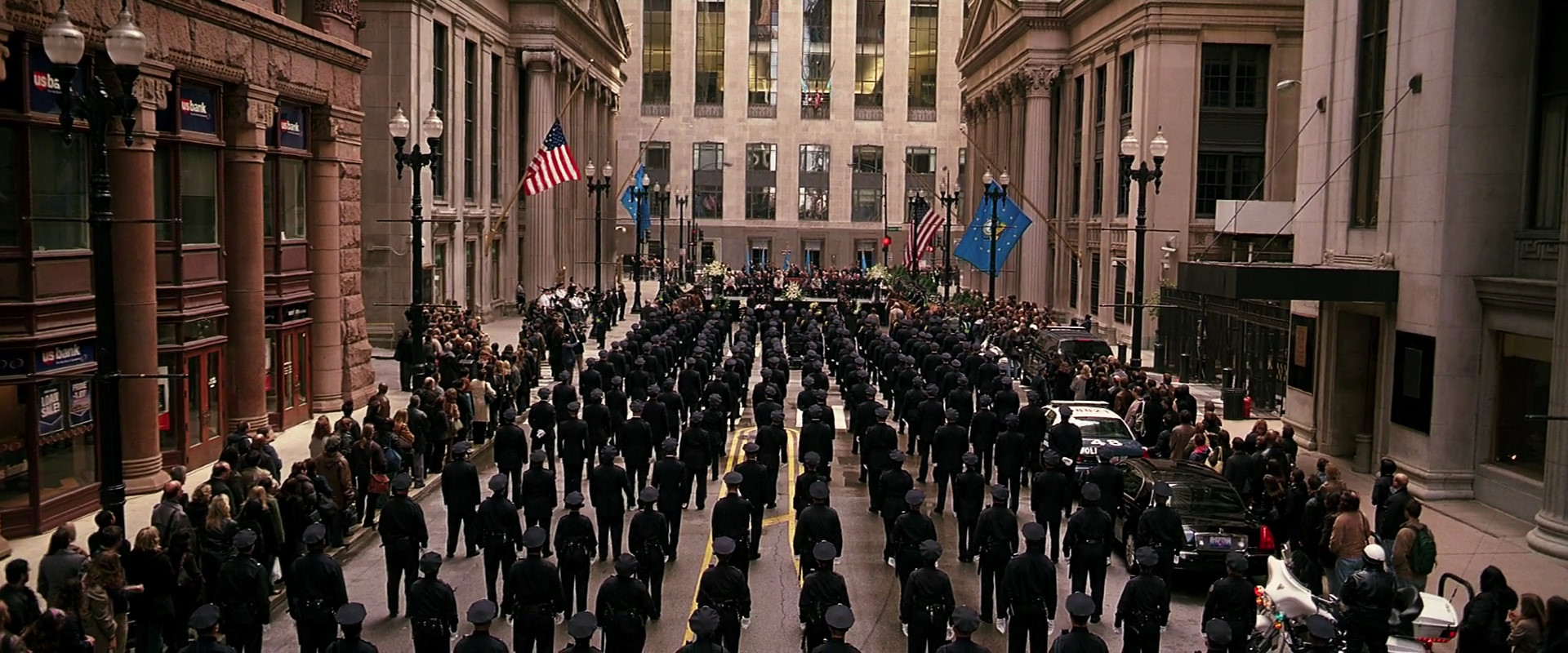 Transformers 3 and The Dark Knight were both recently filmed in Chicago. Indeed, the former's epic car chase on Lower Wacker Drive is already iconic. Granted these are huge, expensive productions that closed some of the city's busiest streets, but I always wonder – why aren't there more movies filmed in Chicago? How big is the Chicago film industry? This city has it all! An iconic skyline! Unique architecture! Rivers and bridges! Not just a subway, but also an elevated train!
Early Chicago Film History
A surprising piece of history that the average Chicago movie-goer may not know is that before Hollywood, the Chicago film industry was hugely important. Back in the 1900s, it wasn't easy to make a motion picture short or feature film. To keep independent film makers from using his invention Thomas Edison (who invented nearly everything needed to make movies) fiercely protected the patents of films and the production equipment that made it by creating the Motion Pictures Patents Company (MPPC). Two select studios part of the MPPC were Chicago's Essanay Studios and Selig Polyscope.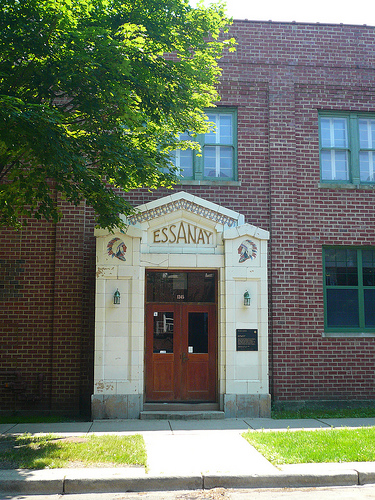 Founded in 1907, Essanay (the last initials of the founders Spoor and Anderson, S an' A) had a studio in Uptown. The studio put out over 2000 shorts and feature films in ten years in Chicago, but is probably best known for 15 comedy shorts with Charlie Chaplin. Selig Polyscope had a studio at 3900 N. Claremont, with a greenhouse roof for optimum light. The building is still standing today (sans glass roof) as a converted residential building. Sadly, we don't visit Essanay, but our Jazz, Blues, and Beyond Bus Tour does delve into Uptown's entertainment industry past.
Another surprising fact is that the Chicago film industry was one of the first to produce movies created by, starring, and about African Americans. These films were called "race movies." William Foster, the black manager of the Chicago Pekin Theater, directed the first movie thought to be made with an all-black cast, The Railroad Porter, in 1912. The first all-black feature length film, The Homesteader was directed and produced by Oscar Micheaux in the abandoned Selig Polyscope studios in 1919.
The Movies Move to La La Land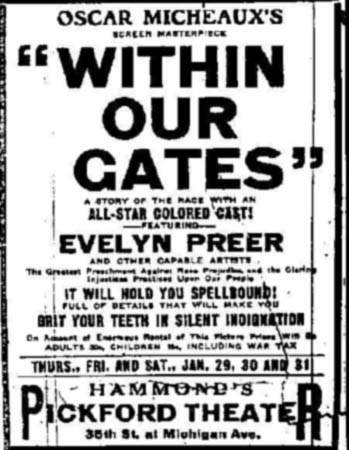 So why was Hollywood not in Illinois? It's commonly thought that the film industry moved to California for the weather. Independent filmmakers went to the west coast because it was more distant from the enforcement of the New Jersey-based MPPC's licensing rules. However, in 1915 the Motion Picture Patents Company's monopoly control of film production was found to be a violation of the Sherman Antitrust Act and it was disbanded. Essanay and Selig followed the trend and closed their Chicago doors for Hollywood. However Chicago remained one of the largest film distributing headquarters for MGM, Columbia, Warner Brothers, Republic, Universal, RKO, and Paramount.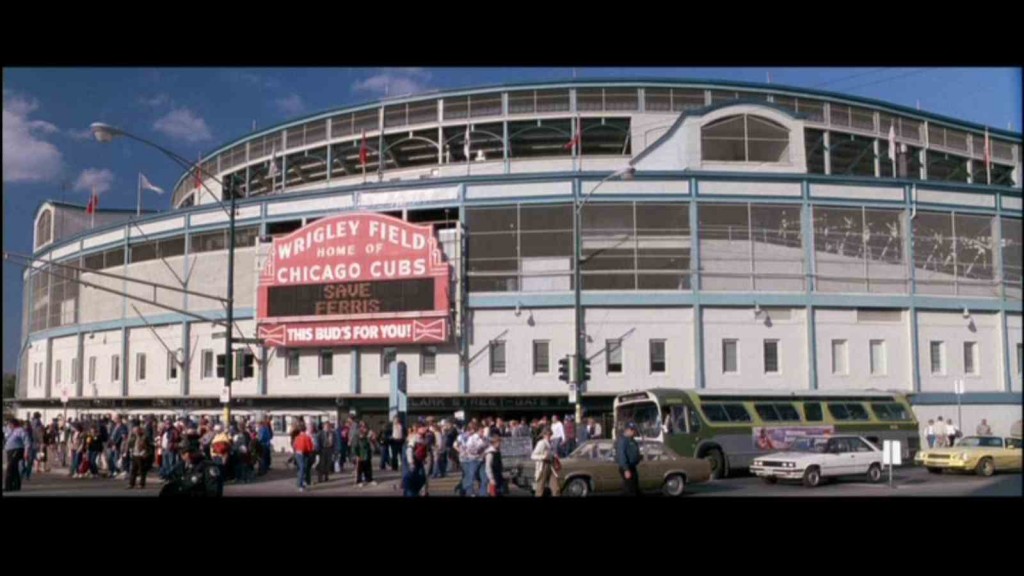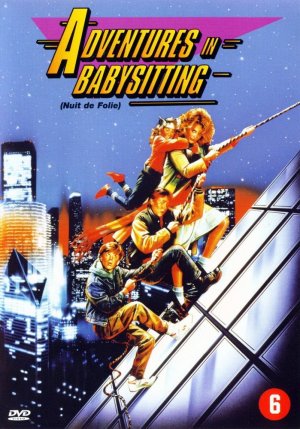 Contemporary Chicago in Film
It wasn't until the 1980s that the Chicago film industry heated up again.
Ferris Bueller's Day Off
Blues Brothers
Risky Business
When Harry Met Sally
The Untouchables
These movies highlighted Chicago as an excellent movie setting. My guilty pleasure movies set in Chicago are My Best Friend's Wedding (because I don't think the White Sox get enough screen time, besides Eight Men Out) and Adventures in Babysitting (if you haven't seen it, there is a fun scene about scaling the former Smurfit Stone Building as well as a gang fight on the Blue Line).
Former Mayor Richard M. Daley established lots of tax incentives in 2008 to encourage filming here. Before that, Toronto often subbed in for Chicago. The Canadian government had more desirable tax credits. The movie Chicago actually filmed in Toronto. The shame!
Nevertheless, since 1980, film production has contributed more than $2 billion to the city. The city is very proud of its success on the silver screen. The Chicago Film Office has a Foursquare movie experience that is basically self-guided walking tour that takes you to locations and scenes from different movies. Some tour companies offering outings dedicated to the Chicago film industry.
— Marianna Foral, Research/Editorial Intern