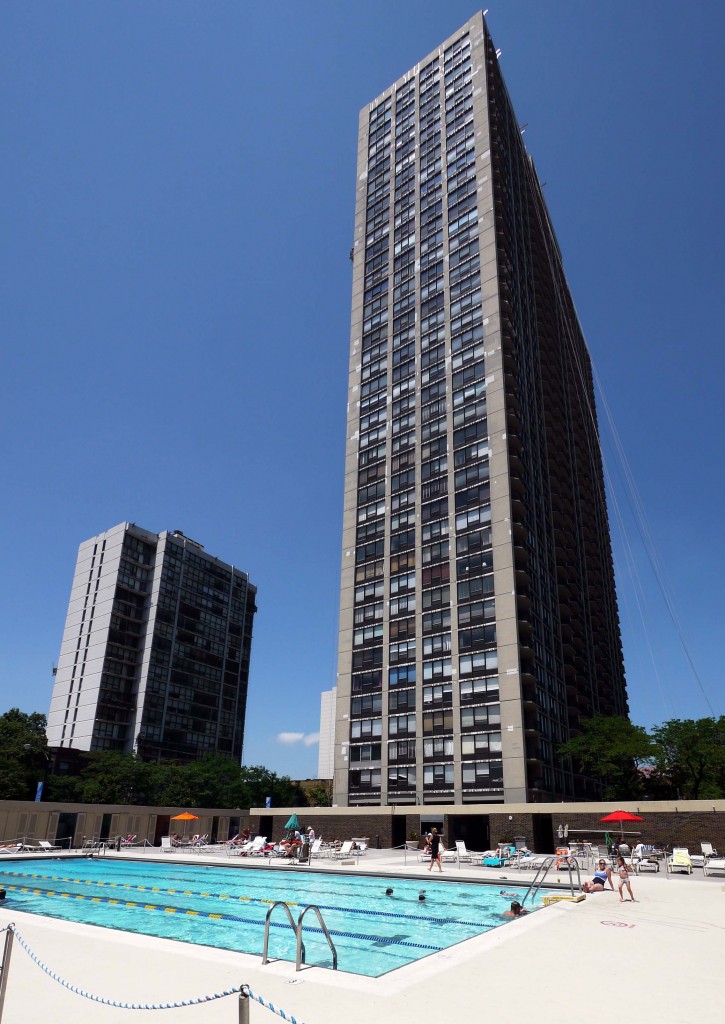 When I'm not nerding out on Chicago history here at Chicago Detours, I have a second job life-guarding at what I think is one of the most surreal places on the north side of Chicago – the private pools of the Carl Sandburg Village. This complex, located in the Old Town neighborhood consists of 9 high rises and townhouses. Sandburg Village has more than 2,600 condo units and 8,000 residents. Our tour busses sometimes cruise past on the Chicago Highlights Detour 101 Bus Tour. After two summers at Sandburg, I've discovered there's more than meets the eye in quaint and classy Old Town.
We research stories from Chicago history, architecture and culture like this while developing our live virtual tours, in-person private tours, and custom content for corporate events. You can join us to experience Chicago's stories in-person or online. We can also create custom tours and original content about this Chicago topic and countless others.
Old Town
Walk through the neighborhood of Old Town today and you will have a charming experience of boutiques, bistros, and historic homes on picturesque streets. The signature wrought iron gate south of North Avenue on Wells Street welcomes you to a neighborhood known for its upscale sophistication and cozy, historic feel. Ask what to do for fun in Old Town and its residents, typically older and middle to upper class, will proudly suggest notorious Chicago entertainment venues such as hilarious The Second City, the respected Steppenwolf, or the eclectic Royal George Theater for an evening of comedy or drama.
Old Town maintained some establishments over the last 40 to 50 years:
Saint Michael's Church (one of only seven buildings to survive the Fire of 1871)
Frank Sinatra's favorite rib joint, the Twin Anchors
the Old Town Aquarium
the risque Bijou Theater
the Old Town Ale House
the Up Down Cigar
the Old Town School of Folk Music (now relocated off Armitage and Halsted)
the long running Old Town Art Fair
While these places add nostalgic charisma, in general Old Town has become a little less bohemian antique and a little more "Crate and Barrel." Claimed to be home to the first sushi restaurant in Chicago in the 1960s at Kamehachi, the neighborhood is also credited the first of Chicago's neighborhoods that have experienced "gentrification."
Urban Renewal on the North Side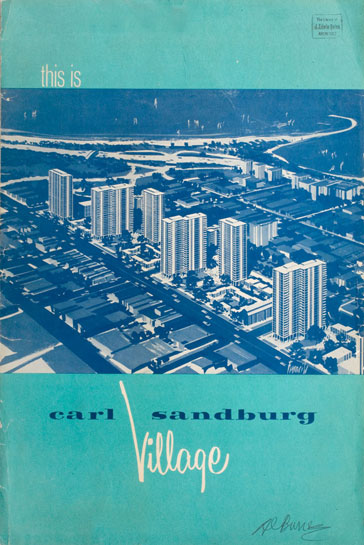 Sandburg was built as an urban renewal project—intended to spur redevelopment of the diminishing near north side from its dilapidation. The near north side had become a densely populated area where Latino immigrants, working poor, and minorities lived together. Locals referred to the area as "La Clark."
Developer Arthur Rubloff labeled the area as "blight" or slums. Mayor Daley, city planners, and others were afraid the "unseemliness" would spread. They were especially concerned about the nearby Gold Coast neighborhood.
The story of Sandburg Village and most urban renewal in city planning in the 1950s and '60s took this approach: government takes the "blighted land,"government demolishes the homes and businesses of this area, government sells the cleared land to developers, developers make buildings with high rent and attract a wealthier, young urban professionals (sometimes abbreviated to yuppies) to the area, pushing previous inhabitants out. In this particular case, Puerto Ricans were one of the largest minority groups in Old Town in the '60s. They subsequently moved south and west to Humboldt Park.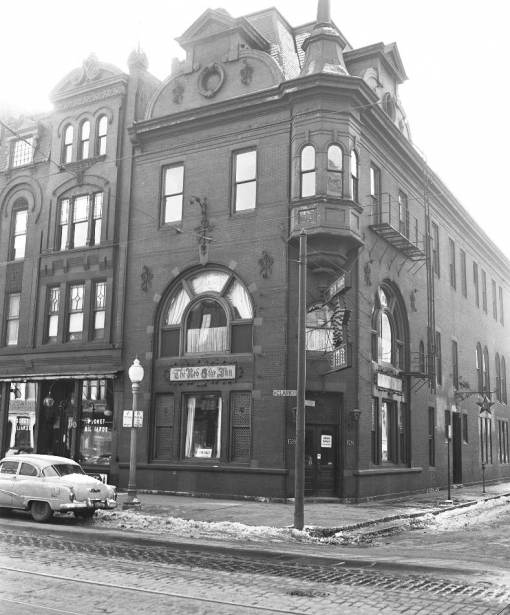 Urban renewal and gentrification are often controversial. Indeed, the impact of Sandburg Village is still hotly contested. On the one hand, it revitalized the entire near north side. Nearby neighborhoods, such as Lincoln Park and Lakeview, followed in its wake. High-end retailers and avant-garde restaurants dot Wells and Halsted streets in particular. On the other hand, Sandburg Village displaced many and is accused of having been built without due process. It is also sad to see historic buildings demolished. I wish the Red Star Inn (pictured above) had survived the demolition push.
Architecture of Sandburg Village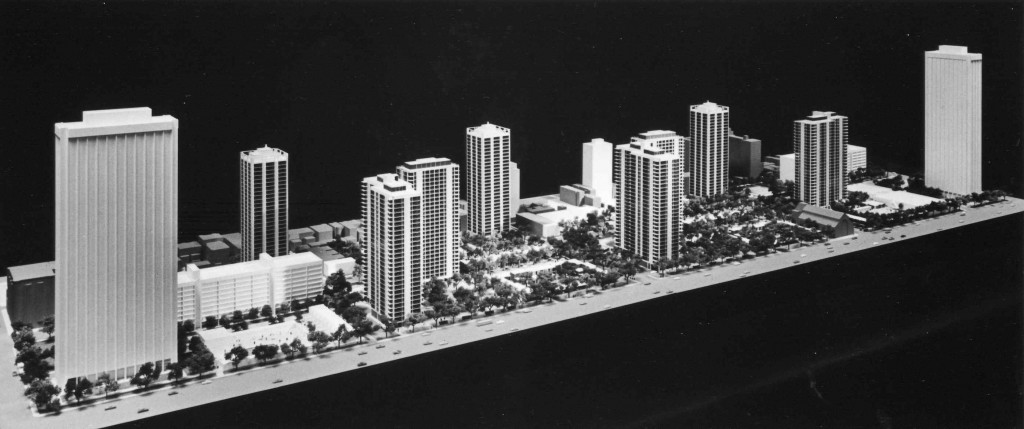 The architecture and layout of the Sandburg Village complex indicates the desire to be a secluded "village within a city." Today, people have trouble locating the two swimming pools, the tennis court, and even front yards of townhouses. They're all hidden behind tall, dark brick walls. There's very little visibility from the street. So it's obvious that the complex preferred privacy and exclusivity from the outside world.
To me, that is the bizarre part of Sandburg Village and Old Town. There is no way to escape the poor population that was pushed out of Old Town; odd juxtaposition of the pristine shops at North and Wells versus the panhandling only a few blocks away at Clark and Division. What are your thoughts on the positives and negatives of urban renewal?
ABOUT CHICAGO DETOURS
Chicago Detours is a boutique tour company passionate about connecting people to places and each other through the power of storytelling. We bring curious people to explore, learn and interact with Chicago's history, architecture and culture through in-person private group tours, content production, and virtual tours.