No one wants their Chicago conference experience to consist entirely of the whirlwind of massive expo halls and rushed meetings. Experiences and activities provide a break from the pure business. They also create crucial opportunities for networking and relationship-building with colleagues and both existing and prospective clients. And no one wants a hokey group outing. Our tours of interior architecture, historic bars, jazz and blues and food, in both downtown and Chicago neighborhoods, are designed for savvy, well-traveled conference attendees.
If you are planning a conference in Chicago, we at Chicago Detours can manage your entire tour program so that any size group of conference-goers –from dozens to hundreds– can explore Chicago from a fresh perspective. Here are three major ways that booking a private group tour package with us will make your conference experience both easy to set up and exceptionally fun and educational.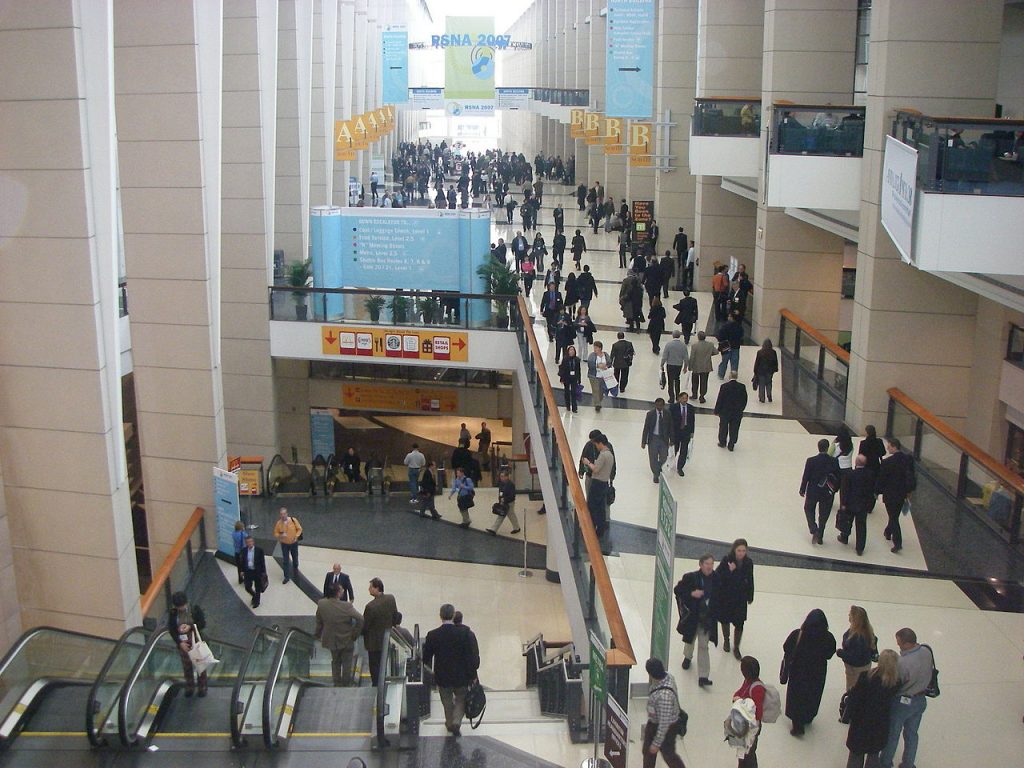 #1. Easy Booking Process
First things first, we at Chicago Detours can manage event registration for the tours during your conference. We'll handle most of the logistical legwork, including setting up web pages, managing the reservation process for your conference attendees, sending guest confirmations, and checking guests in at the tour site. The team at Detours will create webpages with unique links special for your guests. Every attendee will understand what they are signing up for, especially since we know and describe our tours inside and out – versus go-betweens like DMCs which often farm out much of their tour programs.
#2. Awesome Variety of Group Tours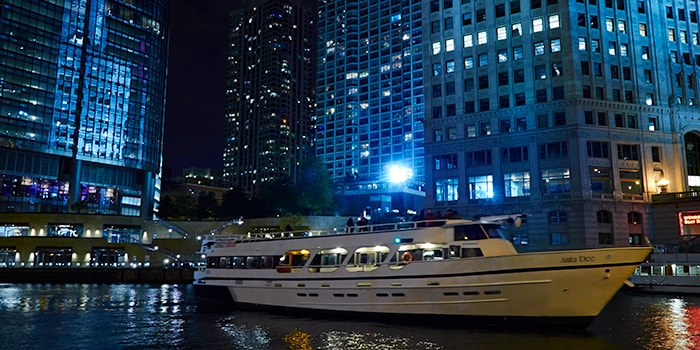 Not to toot our own horn or anything, but private tours with us are one of the best ways for a conference group to see Chicago. We are the only tour company in the city with a solid team of professional tour guides that accommodate large groups via multiple modes of transport – including tours by foot, luxury coach and private yacht charter. We've been doing this since 2010! We lead groups of 5 to 500 on tours and our array of tours accommodate a variety of interests.
Walking tours, which range from 1.5-3 hours, introduce guests to surprising spaces, untold stories and unique perspectives on history and architecture in Chicago. Many of our walking tours, like the Historic Chicago Walking Bar Tour, remain mostly indoors and are perfect for any type of weather. Your conference-goers will eat and drink while learning about the Magnificent Mile's decadent party past, stepping into opulent 1920s architecture and cozying up in an underground dive.
Private tours by bus can share even more of the city with out-of-town conference guests. A luxury coach whisks you through downtown and into neighborhoods both north and south. Popular bus tour options include our Chicago Highlights Detour 101, the South Side Neighborhoods and Cultural Diversity Tour, or the Jazz, Blues, and Beyond Tour. Our highly-rated professional tour guides will share an insider perspective on the people and places that make Chicago so special.
Lastly, we'd love to be your guide on a private boat charter. River and lake cruises offer stunning skyline views while your Detours guide illuminates the city's architectural history.
#3. Great Value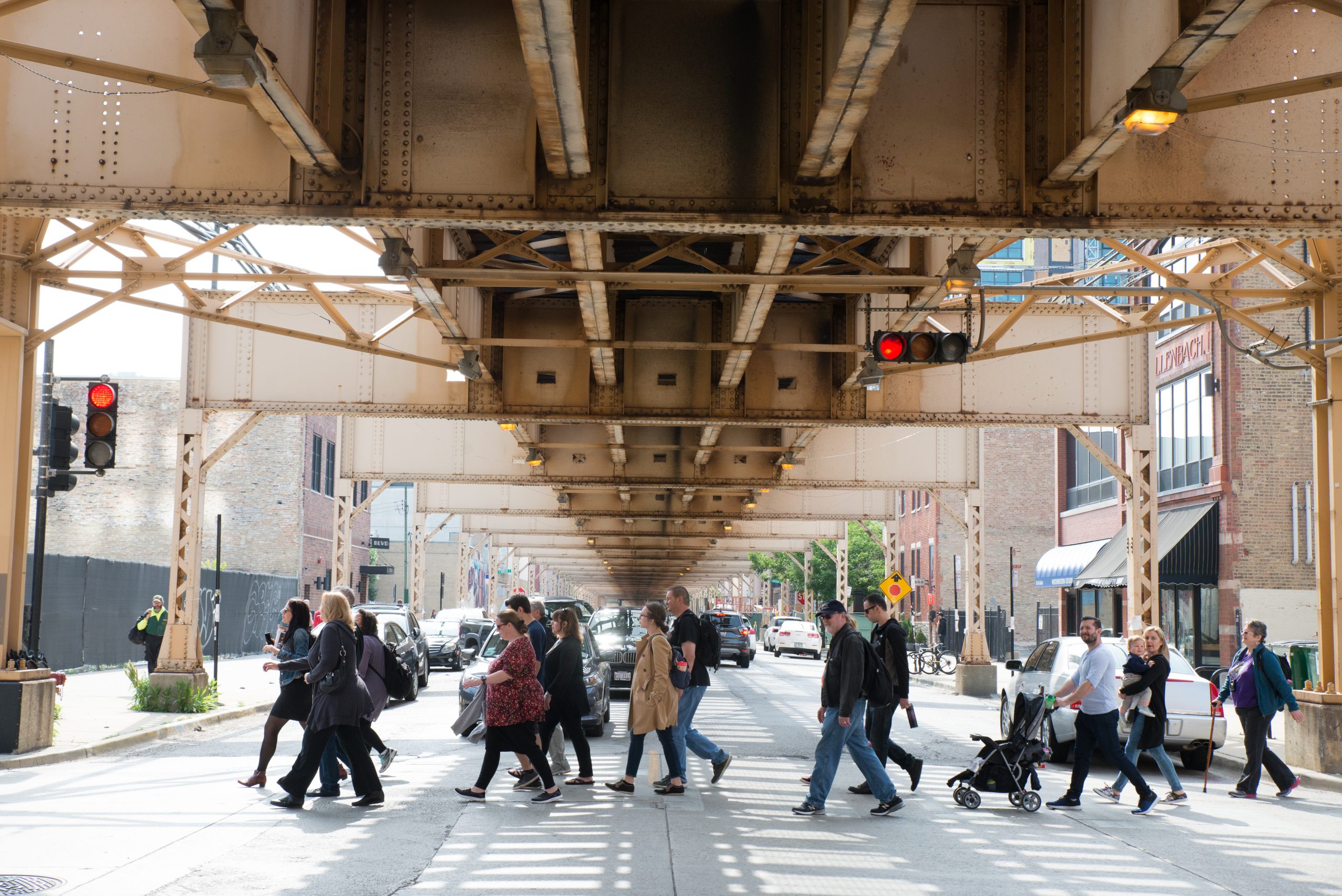 Our private group tours deliver a great bang for your Chicago conference group's buck. Tour guests will get to experience more of the city, learn about its history and culture from our professional tour guides, and leave each tour with some special gifts from Chicago Detours, like creative postcards or perhaps a a professionally printed map of Chicago's Pedway.
Whether the conference organizer or the attendees are footing the bill, our tours offer quality experiences at competitive prices. Booking tours for your Chicago conference group will give your guests a complete experience without busting open bank accounts.
Call Us to Plan Chicago Conference Group Tours
If you'd like to learn more about our Chicago conference group tours, pricing, or availability, then just give us a call. You can reach us at 312-350-1131. Alternately, you can fill out the inquiry box on our Private Group Tours page.
Looking forward to seeing you in Chicago!