We welcome you new Chicagoans to Chi-town. The Second City. The City of Big Shoulders. The City That Works. Urbs in Horto. The Windy City. Any city with that many names contains multitudes of experiences. It's probably impossible to ever fully know Chicago, but Chicago Detours offers public tours that you can individually sign up for, or these four private city tour experiences can acquaint you with this evasive mistress.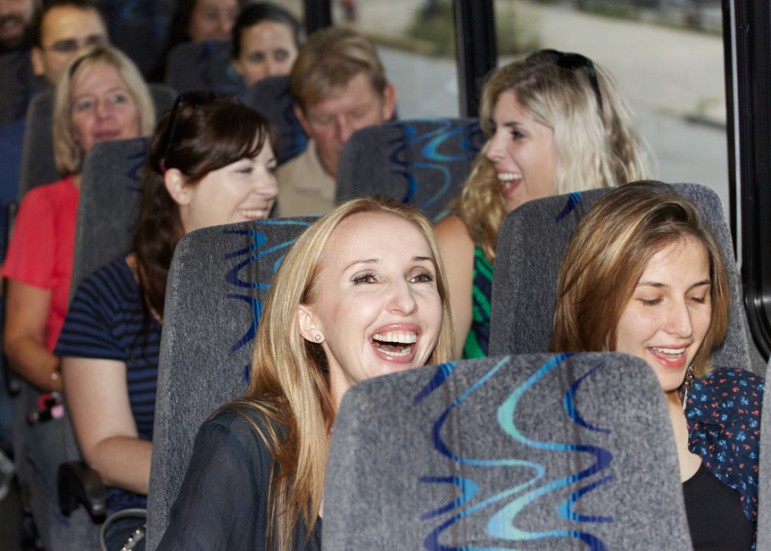 1. The Best Chicago Highlights Tour

While there are a lot of different "highlights" city tours in Chicago, only one Chicago Highlights Detour 101 Tour by Bus exists. We at Chicago Detours emphasize quality over quantity. Though it could be argued that every skyscraper, park, corner, avenue, and alley (we have the most in the nation!) of this fair city is a highlight, we've whittled down this two-hour tour experience to touch upon the best of the best highlights. This city tour has been curated to hit the Chicago highlights and we also share an in-depth perspective on the trajectory of our history and development of our famous architecture.
You'll be able to honestly respond "yes" when coworkers ask if you've seen all the tourist hotspots in downtown Chicago! Plus you will be able to then dazzle them with historical anecdotes and informed architectural observations. It's an excellent introduction to Chicago for the more seasoned traveler. Because we do this highlights tour by bus, it works out great for any kind of weather.  
2. Explore Architecture Inside Downtown Buildings
Chicago's stunning skyline, glittering lake, gleaming glass-and-steel skyscrapers, and resourceful, eclectic look is only half the story of the Loop. While you may have seen Chicago architecture on an architectural boat cruise, the next step is to go inside the buildings on an interior architectural tour. Discover the stunning interiors–full of glittering mosaics, gleaming stained glass and hidden secrets on our Loop Interior Architecture Walking Tour. This private group tour starts in the heart of the Loop, walking distance from many of the new corporate headquarters. In addition to being a great private group event option, we also offer this city tour seven days a week as a public tour. 
P.S. Tour guests receive a printed map and introduction to the Pedway, the system of mostly underground passages that connect buildings downtown. 
3. Learn About the Booming Fulton Market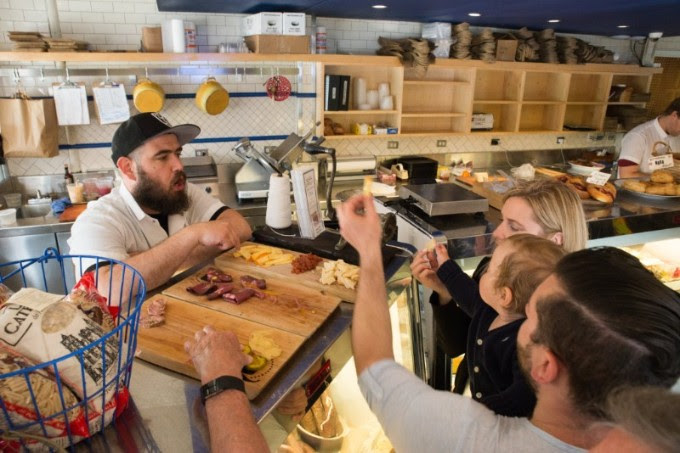 Google moved to the Fulton Market neighborhood in the West Loop in late 2015. McDonald's has built a flashy new headquarters and are currently about to make their big move here, too. Tons of smaller and mid-size businesses are opening up in the former meatpacking district of Fulton Market. And we offer a private group tour here!
With so many people now working in Fulton Market, a little orientation to the history and architecture of the neighborhood through a walking tour. Our Factories to Calories Fulton Market Food Tour digs into the complex, evolving story of this neighborhood with meaty historical anecdotes about culinary and food processing history. You'll glimpse the industrial past and corporate, foodie future while snacking on gourmet sandwiches and sipping local beer. Like our "Loop Interior Architecture Walking Tour," this Fulton Market walking tour is also available to the public or as a private experience.
4. Get to Know Chicago Through its Neighborhoods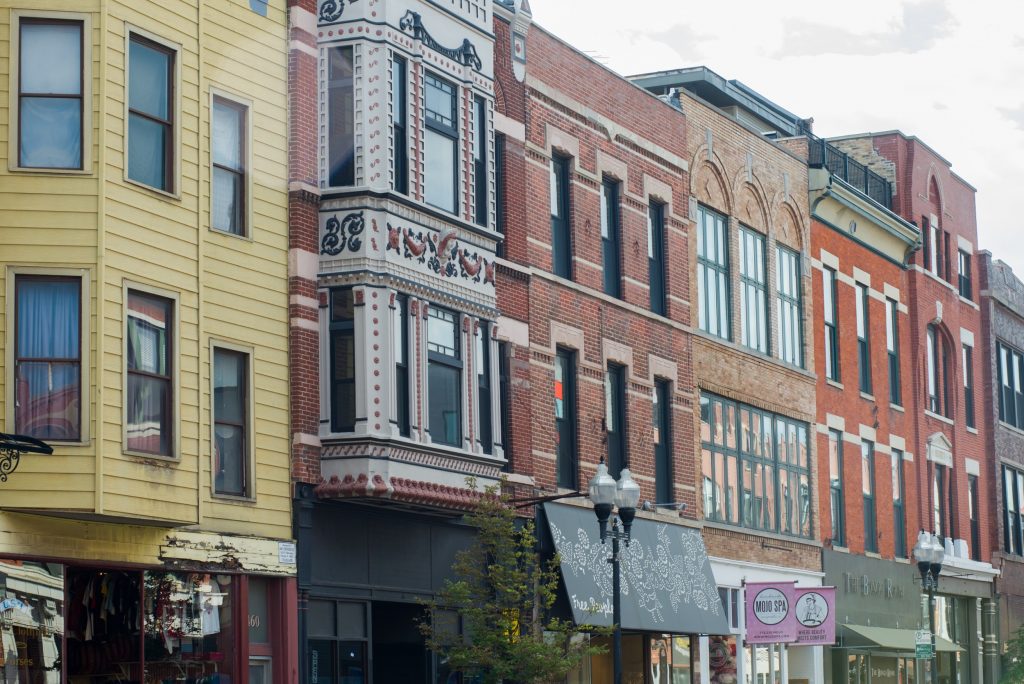 Chicago is a city of neighborhoods. They are where Chicagoans have created homes and identities for themselves. Several of our city tours go into various neighborhoods, of course. But we have two Chicago neighborhood tours that traverse a multitude of neighborhoods for private group clients. These private group tours will bring your group to explore the rich patchwork quilt of Chicago neighborhoods. They bring the city's workaday existence and local culture to vivid life.
Our Cool Neighborhoods of Chicago Tour was made special for universities or companies wanting to orient or recruit. This tour ventures into neighborhoods popular for new Chicagoans and discusses new trends in city living. Neighborhoods include the Loop. Wicker Park and Fulton Market. 
For more historic background on the people that have made our city great, consider the Chicago Neighborhoods and Cultural Diversity Tour for your private group. This thoughtful Chicago neighborhoods tour explores immigration, industrialization, social change, segregation, and community. The bus drives through the varied Asian, European, and African-American communities that call Chicago home. 
Our private group tours accommodate groups as small as one guest or as large as 330 guests. If any of these private tour experiences sound right up your alley, or you'd just like to learn more, contact us here or give us a ring at (312)-350-1131.
– Morgan Lott, Private Tour Coordinator and Tour Guide