We are excited to bring you three new private Chicago neighborhood tours. Chicago is, after all, a city of neighborhoods. Each of these tours explores the history, architecture, and food created by the people who live in these distinct, though ever-changing, areas. Think outside of downtown. Think outside of deep-dish and Italian beef. Heck, think outside of your grandmother's tour!

Don't call it a comeback–Bridgeport's been here for years. We are excited to share stories of old Chicago on a new route. After the closure of Schaller's Pump (RIP) we had to rethink our tour of Chicago's oldest neighborhood, Bridgeport. We are excited to re-release this popular bus tour.
This South Side tour includes three drinks at historic bars paired with food that help tell the tumultuous story of this blue-collar neighborhood and Chicago itself. From Upton Sinclair to Da Mayors Daley (to only name a couple), Bridgeport is chock full of characters. Historic bars, new cuisines to the neighborhood like bao, and old favorites like the dreaded mother-in-law sandwich, make this a complete, authentic experience for locals and visitors alike.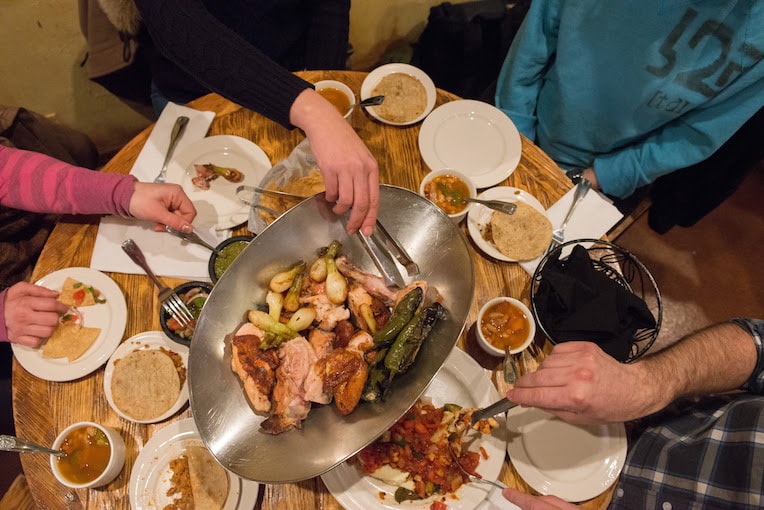 Pilsen is at the heart of some of the most interesting conversations happening in Chicago. For decades Pilsen has been a working-class neighborhood, first as a Czech enclave before developing into the heart of the Mexican community in Chicago. Now it exemplifies the contentious process of gentrification that is changing our cityscapes. Guests on this tour consider these changes while viewing politically-charged community murals juxtaposed with trendy street art, and contemplating the irony of "gourmet" tacos, which were once considered working-man's fuel.
Experience this South Side story for yourself on this Chicago neighborhood tour by foot. Dig into the history, architecture and culture one of Chicago's most vibrant neighborhoods while tasting authentic dishes at neighborhood spots on this walking tour.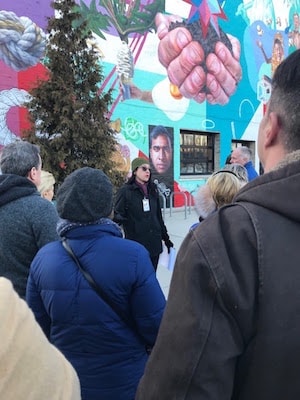 The Future of Cities in Avondale & Logan Square Tour
Major U.S. cities are changing, and Chicago's neighborhoods provide clear examples of this. Whether good, bad or just difficult, it's worth seeing these changes. On this bus tour, guests will look at the architecture and landscapes of Logan Square and Avondale. These areas used to be known as the Polish Village, but it'd be hard to guess that history these days. We briefly de-board to get up-close and personal with street art. Along the way, guests learn to read the signs of shifting communities. This tour concludes the same way most good experiences in Chicago do–with a stop at a neighborhood bar for drinks and discussion.
– Morgan Lott, Private Tour Coordinator and Tour Guide