What's in Chicago alleys? That which we might call an alleyway actually makes our city smell so sweet.
That line is some mock Shakespeare, of course, but it's still true. Chicago alleys are one of the instrumental parts of our cityscape. They predate the city itself. They're an invaluable part of the city's infrastructure. They even host Chicago's most common form of wildlife! At a certain point, you have to ask – what isn't in a Chicago alleyway? Well, we don't lead private tours down alleys too often, but we've thought about it!
We research stories from Chicago history, architecture and culture like this while developing our live virtual tours, in-person private tours, and custom content for corporate events. You can join us to experience Chicago's stories in-person or online. We can also create custom tours and original content about this Chicago topic and countless others.
The Northwest Territories, Grids, and Refuse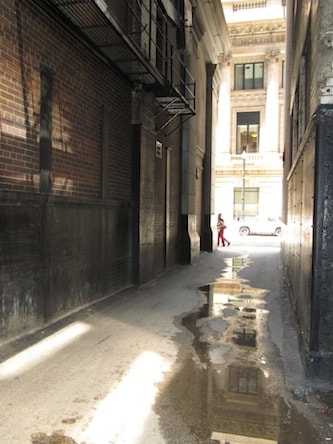 According to this fantastic article from WBEZ, the Chicago alleyway dates all the way back to the National Land Ordinance of 1785. Just for reference's sake, that's 4 years before the US Constitution was written and 52 years before Chicago was incorporated as a city. (!!!)
That ordinance imposed a rational, squared-away grid system on the entire Northwest Territories. That included the strip of land which would become Chicago. This grid defined the lines for the grid of townships that became the basis for land rights in the Midwest. The grid of Chicago's streets (and alleys) is derived from the lines proscribed in this law.
The Chicago alleys were laid out for the practical needs of the city. Especially the extremely practical need to not have a city wallowing in human, animal, and industrial waste. I'll quote from that WBEZ article:
"The city was a filthy, stinky, disease-ridden place in those days. Rear service lanes were essential for collecting trash, delivering coal, and stowing human waste — basically, keeping anything unpleasant away from living quarters."
Gross. Hence, the city chock-full of alleys.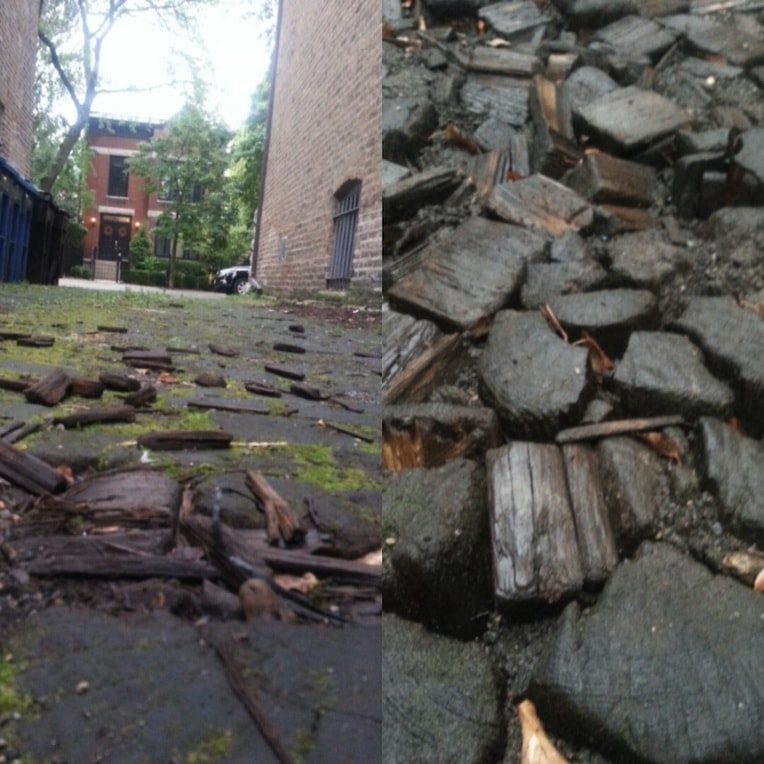 Three Reasons Chicago Alleys are Still Great
#1. Contributes to the City's Green Infrastructure
The city of Chicago has been promoting "green infrastructure" initiatives for over a decade. It's an effort to do what's possible to ameliorate Chicago's contribution to and the effects from climate change. Environmentally friendlier alleys are a big component of this. After all, there are more than 1,900 miles of alleys in Chicago.
So the Green Alley programs promote things like permeable pavements and lighter-colored surfaces in alleys. (No more wood-paved alleys, but the few remaining, like the one pictured above, which was paved over in 2018, are really cool). These won't stop catastrophic climate change alone, of course, but they make the city that much better. I'm especially grateful for anything that cuts down on the urban heat island effect in August.
#2. Keeps the Rats Away from our Front Yards!
Hey, every city has them. Rats will show up anywhere humans do. They've been a presence in our cities from the very start. So, yeah, Chicago has plenty of rats. But because we stick so much of our refuse into the back alleys, they're not as visible as certain other cities at the mouth of the Hudson River which shall remain nameless.
That being said, the city takes rat infestations very seriously. There's even a Bureau of Rodent Control! Which, honestly, may have just become my favorite government agency of all time.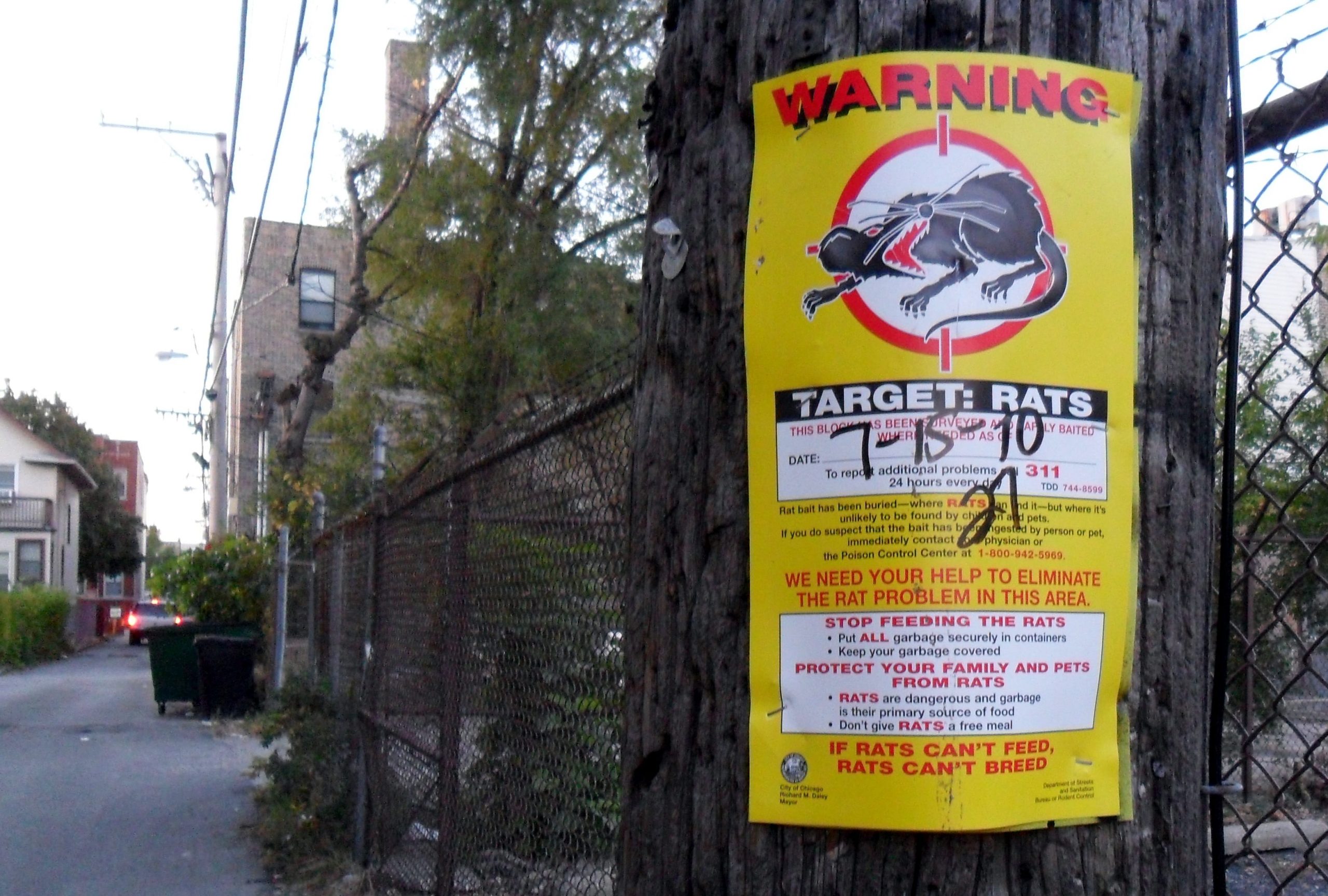 #3. We Don't Have to Encounter Trash Everywhere
Saved the most important for last. Chicago alleys give residents and visitors protection from the disgusting smells of rotting trash. From the heart of the Loop to the outer most reaches of the city, almost all of our refuse is thrown into bins and dumpsters out back. This means the trash is not in streets, sidewalks, front lawns, and plazas. It makes the city so much prettier and makes us smell so, so much better – especially during the dog days of summer.
I'm not going to go so far as to say that the Chicago alleys are the best part of the city. That's the underground streets we visit on Downtown Bucket List private tours, of course. But they're certainly essential and it's impossible to imagine the city without them.
– Alex Bean, Content Manager and Tour Guide
ABOUT CHICAGO DETOURS
Chicago Detours is a boutique tour company passionate about connecting people to places and each other through the power of storytelling. We bring curious people to explore, learn and interact with Chicago's history, architecture and culture through in-person private group tours, content production, and virtual tours.