We often hear from guests that it's tricky finding interesting college student group activities in Chicago. Our private tours are popular with university groups looking to explore the other side of the Windy City, beyond the downtown museums and attractions. So our Private Tour Coordinator Ellen knows a thing or two about recommending unconventional college student group activities in Chicago. Here are four fun Chicago activities for your college-aged group that will challenge and engage them.
You can also get travel inspiration from Kayak's Chicago Travel Guide.
We research stories from Chicago history, architecture and culture like this while developing our live virtual tours, in-person private tours, and custom content for corporate events. You can join us to experience Chicago's stories in-person or online. We can also create custom tours and original content about this Chicago topic and countless others.
1. Instead of staying in the Loop… book the Neighborhoods and Cultural Diversity Bus Tour.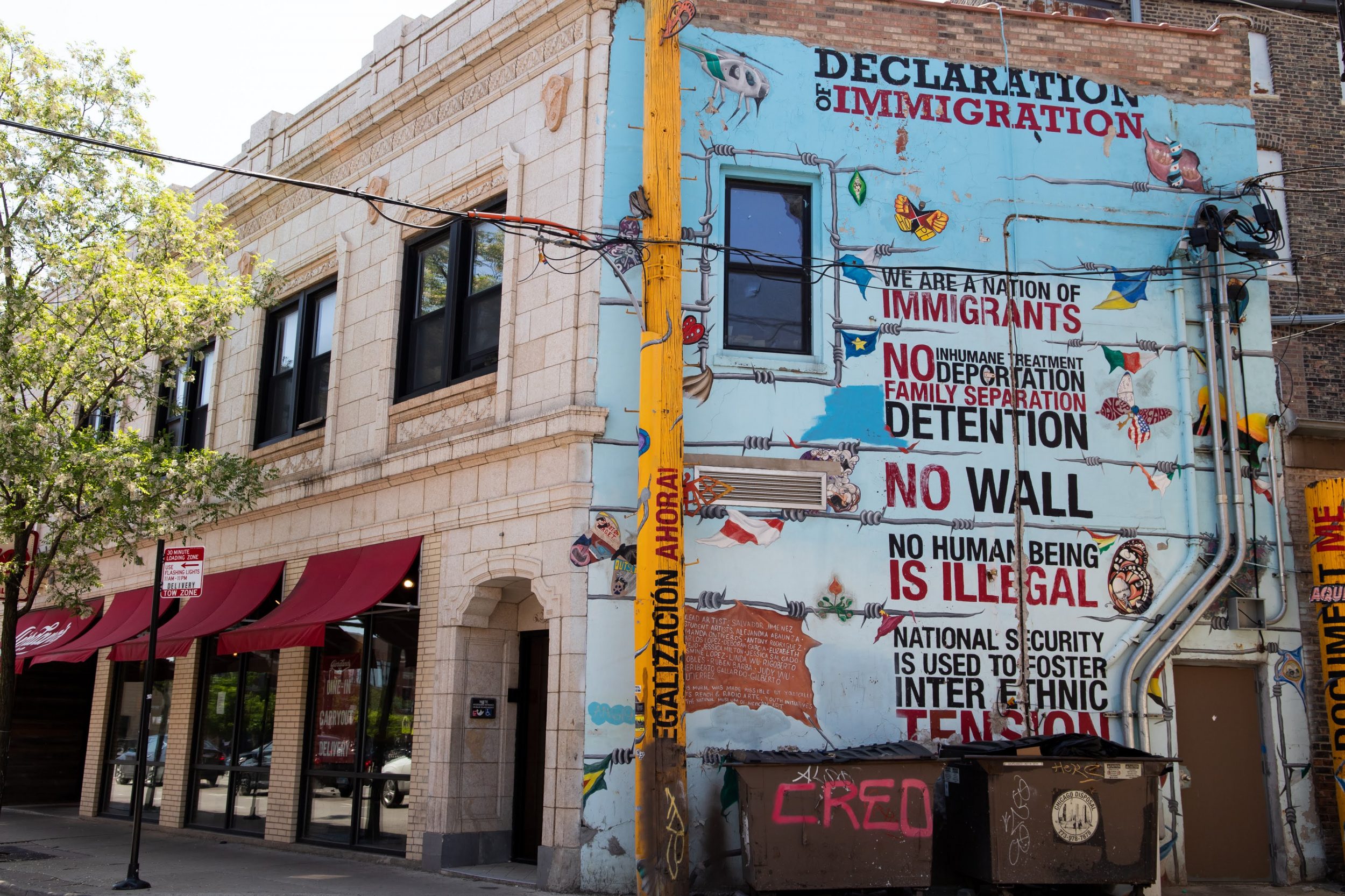 Downtown Chicago boasts tons of attractions for university trips, including big museums, but the true soul of Chicago lies in its neighborhoods. We have at least 60 neighborhoods to explore, though the exact number is hotly contested. That means the "city of neighborhoods" leaves visitors overwhelmed with choice!
For this reason, one of our most popular tours for university group trips is our custom tours of Chicago neighborhoods. The tour includes visits and historic background on 9 neighborhoods in Chicago. We go through the South Loop, Bronzeville, Hyde Park, Washington Park, Bridgeport, Chinatown, Pilsen, UIC/Little Italy, and Greektown. The tour guide also celebrates the rich social diversity of the people and communities on our South and West Sides. University groups often love incorporating a meal into the experience, either in Pilsen at the celebrated Canton Regio, or Ricobene's on the outskirts of Chinatown.
2. Instead of going to the Art Institute… experience dynamic public art.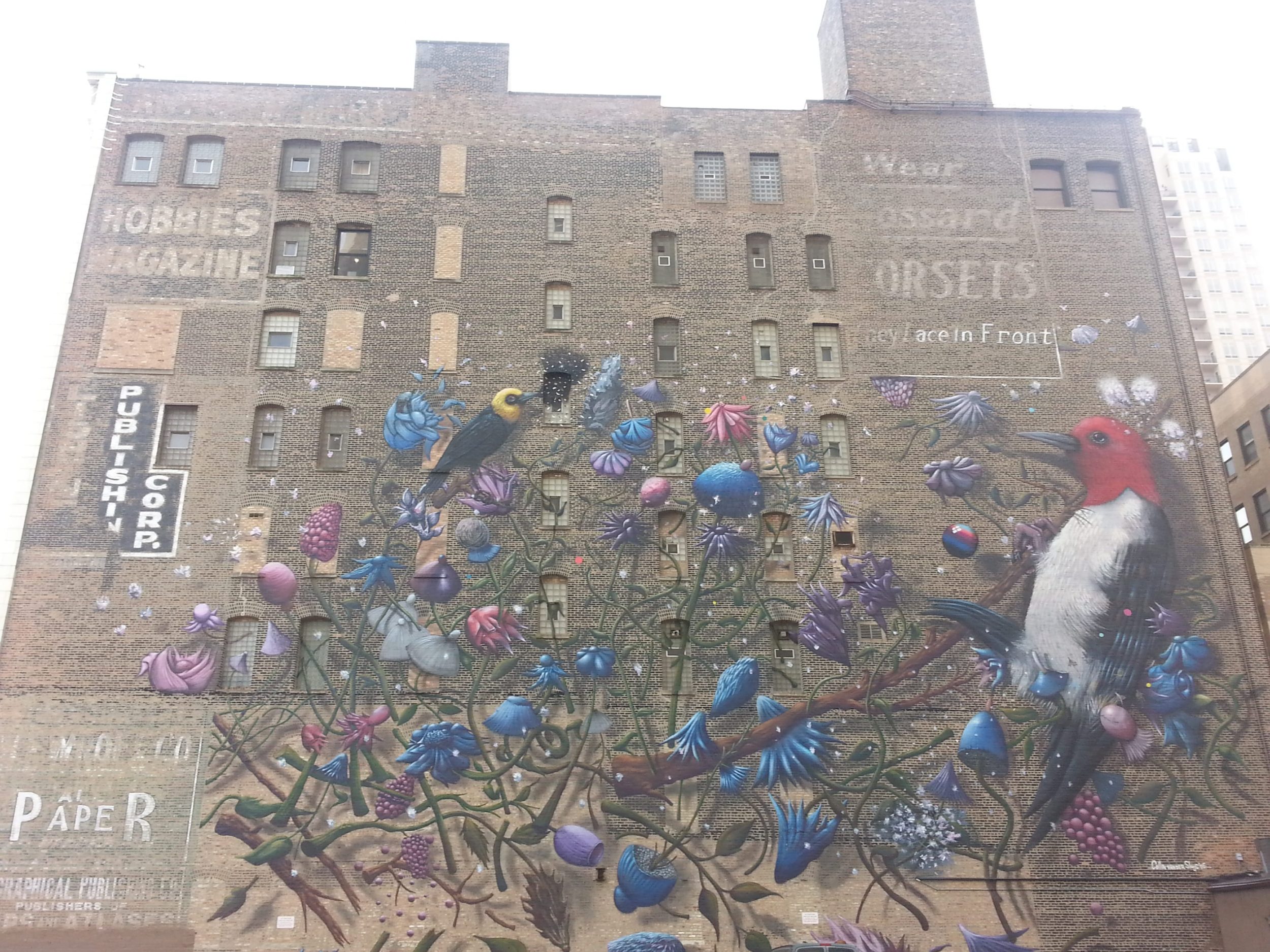 We love the Art Institute. Everyone should visit the Art Institute. However, the Art Institute isn't the only place downtown to experience quality art.
A newer, but still major, cultural destination downtown is the Wabash Arts Corridor. Launched in 2013 by Columbia College Chicago, WAC runs down Wabash Avenue from Van Buren to Roosevelt, framed to the east by Michigan Avenue and by State Street to the west. This "urban living canvas" currently comprises 19 galleries, 14 performance spaces, five major hotels and more than 40 restaurants. The variety of art immerses students in the creative spirit of the South Loop. The Wabash Arts Corridor's ultimate goal is the transformation and revitalization of the surrounding urban space into a major resource for art of all kinds in the heart of the city.
Other slept-on options for art exploration downtown are the Chicago Cultural Center, currently hosting the Chicago Architecture Biennial, and the Museum of Contemporary Photography. Both options are perfect alternatives for the worthy Art Institute.
3. Instead of going to Museum Campus… visit an under-the-radar museum.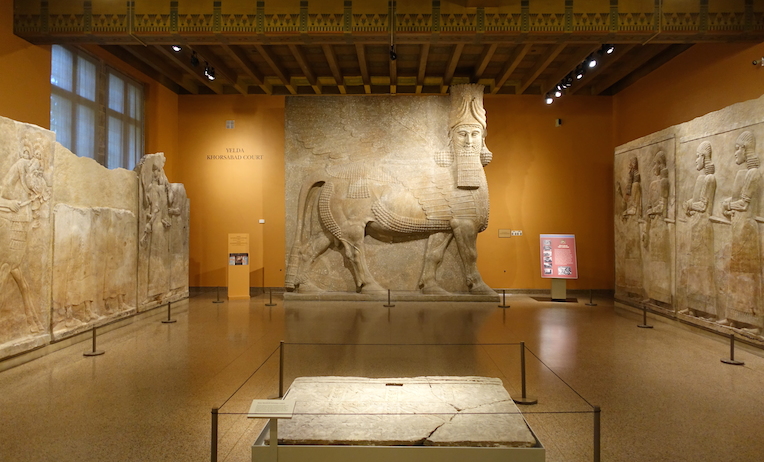 This is a piece of advice that we're big fans of. I'll go ahead and quote myself:
Chicago has some massively impressive museums. The world-renowned trifecta down on Museum Campus draws huge crowds. History nerds, like myself, also have the Chicago History Museum and the Museum of Science and Industry. Unfortunately, those museums tend to suck up all the attention from visitors and locals alike.
Just to name some of our favorites from that piece, the Oriental Institute in Hyde Park, the Clarke House Museum in the Prairie Avenue District, and the A. Philip Randolph Pullman Porter Museum in Pullman are excellent. Well worth taking the time to make them one of your college student group activities.
4. Instead of visiting Navy Pier… learn about urban ecology at The Plant.
An afternoon of sight-seeing does a lot to introduce university groups to the city, but college kids may grow tired of just sight-seeing on days two or three. Plus, Navy Pier, for all its recent improvements, is more family and kid-oriented. College students will likely walk to its end and back and be ready to go.
Alternately, you can arrange a visit to The Plant. Located on the ground of the old Union Stock Yards, The Plant is an incubator which develops new, sustainable technologies and strategies. Their website says it best: "Waste is an opportunity – The best natural resource is the one that has already been extracted. Our work begins where others' consumption ends, where energy would be otherwise lost to landfills or abandoned." You can arrange a visit for your college student group activities, perhaps right before or after one of our neighborhood tours.
Tons of Unique College Student Group Activities
Ellen's list is a great starting point, but we're only scratching the surface. Chicago holds tons of activities, including ones that might scratch some very specific itches. As always, give us a ring if you want to make a private group tour part of that experience.
– Ellen Bushong and Alex Bean
ABOUT CHICAGO DETOURS
Chicago Detours is a boutique tour company passionate about connecting people to places and each other through the power of storytelling. We bring curious people to explore, learn and interact with Chicago's history, architecture and culture through in-person private group tours, content production, and virtual tours.