A girlfriends getaway to Chicago is not foreign here at Chicago Detours. We are a female-owned and operated business. We know all about the importance of a good #girlsquad and a good girlfriends getaway. The best part of being in a girl squad, of course, is that they make the best travel companions. Who better to explore new places with than your very best girl friends?
The Bean, the SkyDeck and the Art Institute are easy ideas for a fun Chicago girlfriends getaway. But what about if your lady group wants a less touristy experience? Well, we can create custom tour for your private groups, of course.
The Areas of our #GirlSquad Expertise
As a tour guide, I noticed lots of girlfriend groups coming to us at Chicago Detours on a ladies weekend getaway to Chicago. They tend to be girls groups that love learning about architecture and history. We get lady groups doing a landmark birthday trip (like 30th or 40th birthday) or bachelorette party groups.
Here at Chicago Detours, we share the Chicago stories and places even locals don't know. So for all those #girlsquads out there looking for a more off-the-beaten-path girls weekend, here are some fun ideas for a girlfriends getaway in Chicago.
We research Chicago history and architecture like this while developing our live virtual events and custom corporate events. Join us for our public virtual events or book an exclusive team-building event for your private group. We can also create custom tours and original content creation about this Chicago topic and countless others.
Brunch with your Girlfriends Group at Three Arts Club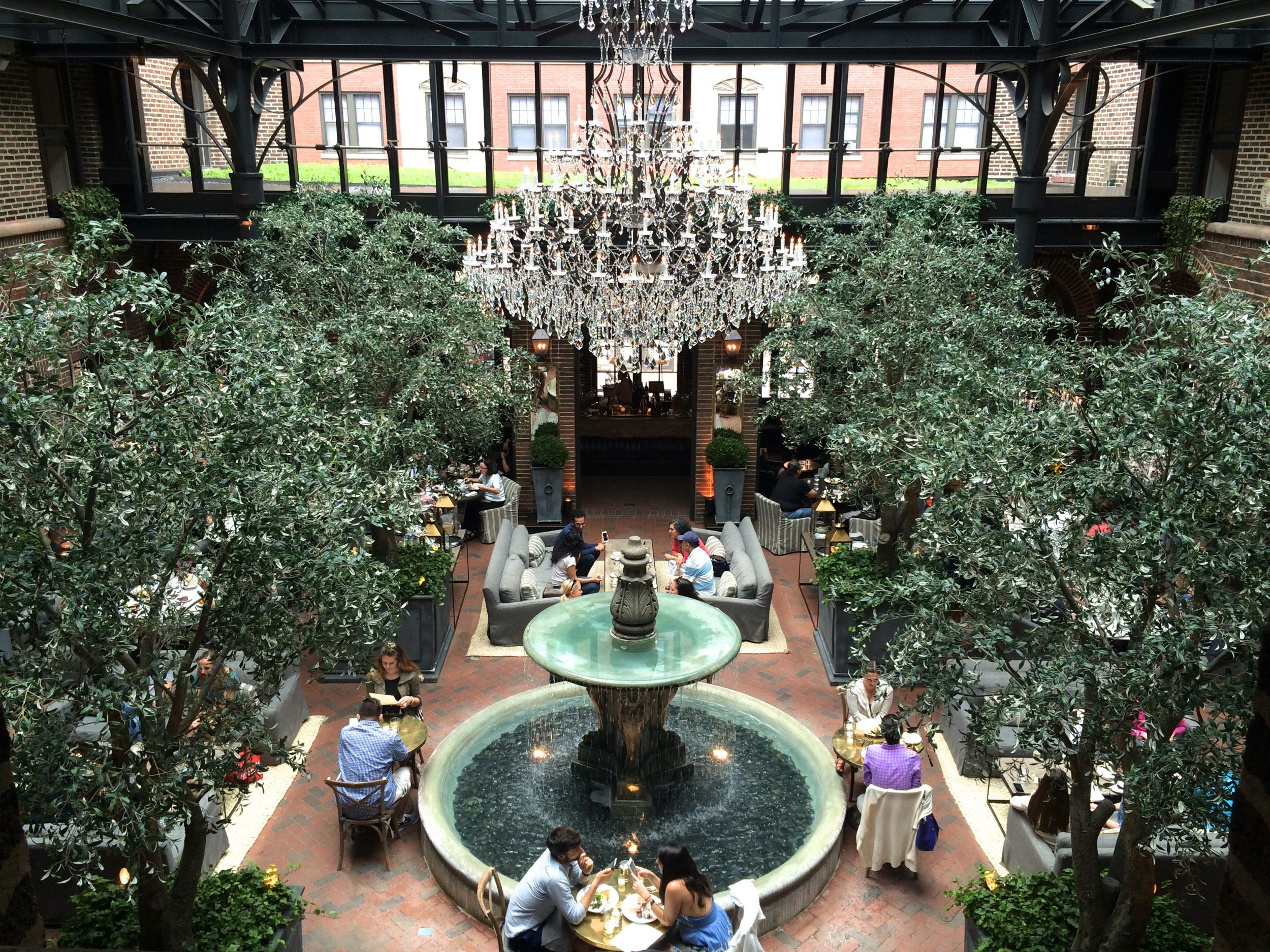 The first time I came with a group of girlfriends to this Gold Coast restaurant, I was blown away! Three Arts Club Cafe is one of the most aesthetically pleasing restaurants imaginable by virtue of it sharing the space with the super-chic furniture store Restoration Hardware. The gorgeous architecture and delicious food are both perfect for photo opportunities.
The building is also super historic. Dining here with your girlfriends provides a great connection to women's history! The Byzantine-inspired building was designed by Holabird and Roche in 1915. It originally hosted a women's club of the same name. This ladies group provided housing and community for female creators of music, painting and drama. Some of Chicago's most prominent women were members of the Three Arts Club, including Jane Addams and Constance McCormick. These girlfriends most surely enjoyed a fine ladies lunch here!
So if you and your girlfriends love good food, Instagrammable venues, and some Chicago history, too, you may want to consider Three Arts Club Cafe for the itinerary of your girls getaway to Chicago.
Spend an Afternoon with the Girls at the Museum of Contemporary Art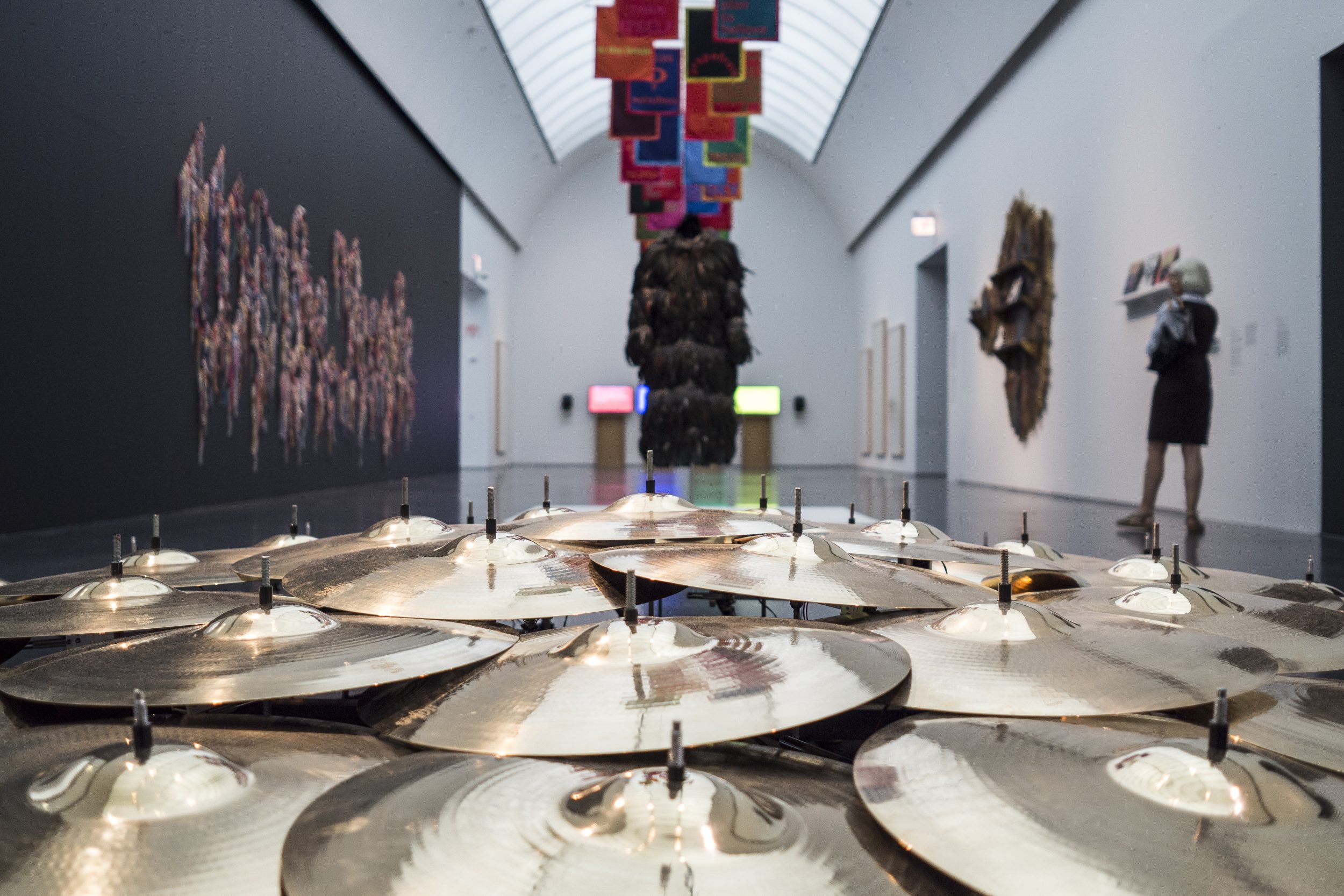 Take your girlfriends on a getaway off the Magnificent Mile at the Museum of Contemporary Art. Located a short walk away from Water Tower Place, this sophisticated haven includes more than 2,500 artworks. Its permanent collection spans media and movements from the 1920s to the present. With a coterie of revolving installations and exhibitions highlighting the most exciting movers and shakers of the contemporary art world, your girlfriends may carve out a favorite area of the museum for your Chicago getaway weekend.
Personally, I love meeting my girlfriends at the MCA for Tuesday on the Terrace. We enjoy a free showcasing of local jazz talent while sampling beverages and delicious apps from their cash bar.
Visit Koval Distillery on Your Chicago Girlfriends Getaway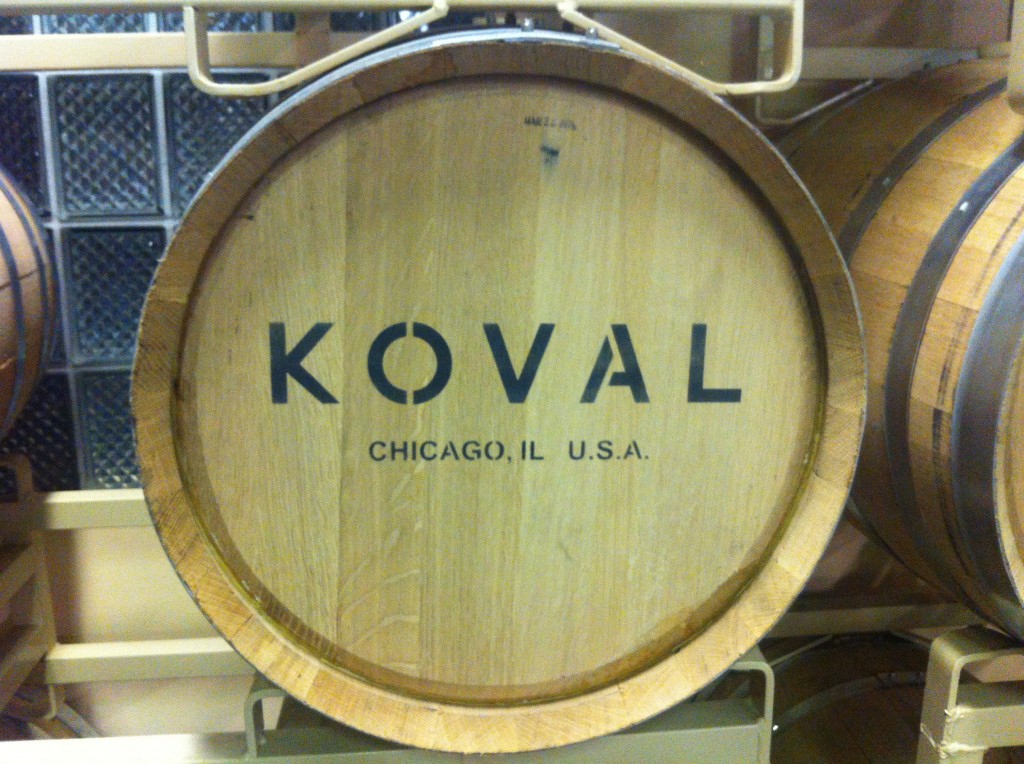 If your girlfriends aren't the "rosé-all-day" types, you could take you girlfriends group to one of the 167 breweries in Chicago for your getaway. Or you and your lady friends could get a little more adventurous with a visit to the first distillery to open in the city since the 1800s. KOVAL Distillery produces organic whiskey, liqueurs and specialty spirits in their still in the oh-so-atmospheric neighborhood of Ravenswood, which is north of downtown Chicago. In addition to taking a quick look in the shop, you could consider KOVAL's scheduled classes and tours with tasting that are bookable through their website.
Your girl group can either sign up on their website or arrange a private tour for a special event. All tours have a KOVAL employee lead discussion on the differences between white and aged whiskey, the distillation process, and show attendees where each and every step of their small-batch spirit production process takes place. Tasting of numerous spirits is just one of the many perks on this tour! The bottles have quite and impressive design and would be gorgeous souvenirs for your girlfriends Chicago getaway.
Make a Custom Handbag for your Girlfriends Getaway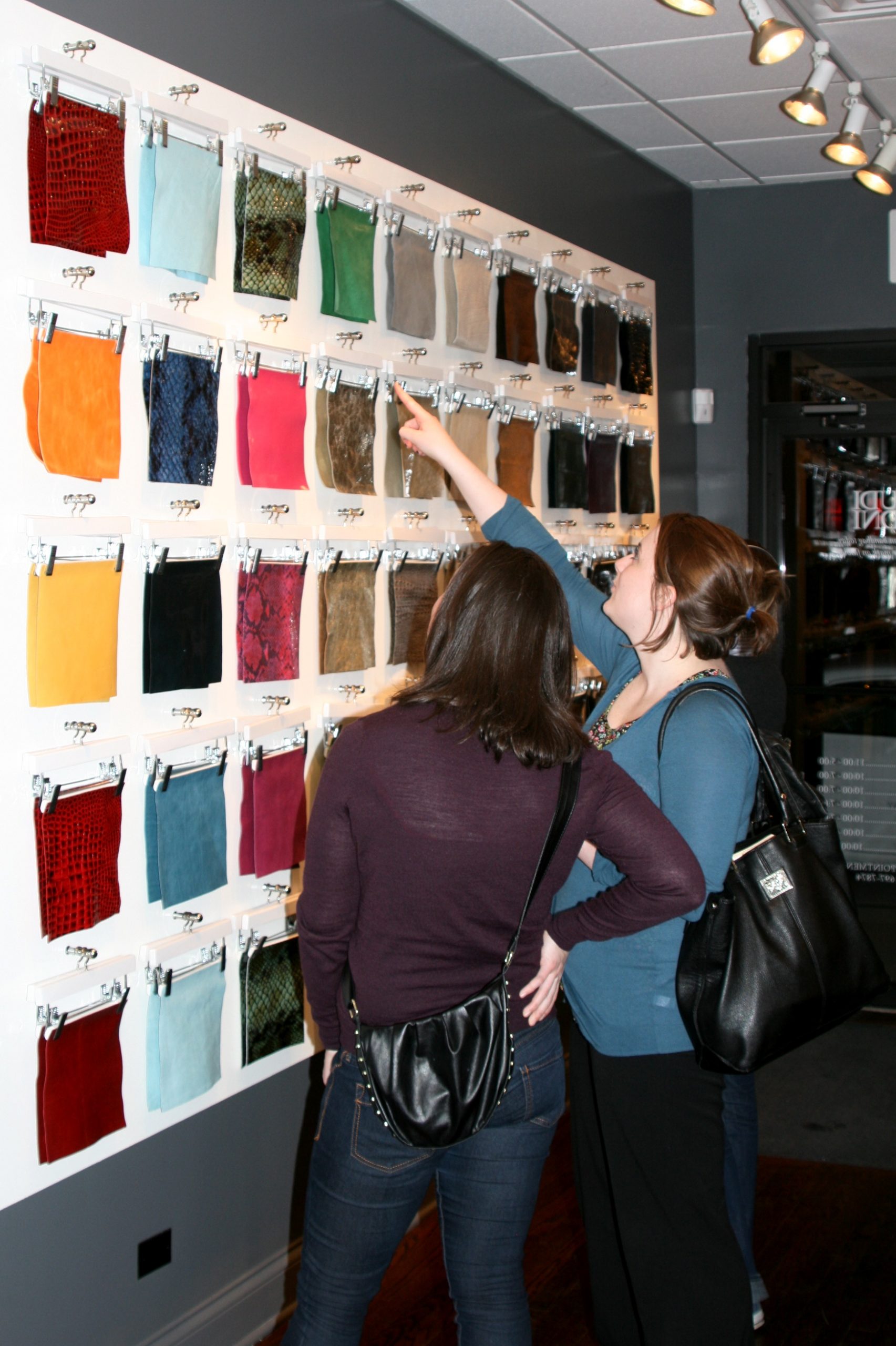 While a laser print shirt may be fun, we have a special idea for your girls getaway weekend in Chicago. You can arrange a truly custom experience for your girls weekend and head to Laudi Vidni on Armitage Avenue in Lincoln Park. The store was actually founded by girlfriends Laura Kofoid and Grace Tsao-Wu, Laudi Vidni. Here you and your girlfriends get the unique chance to fully customize quality leather goods. The handbag and padfolios are made from their extensive catalog of fine materials, linings, and details. Items are then handcrafted in Chicago and sent anywhere in the United States with a two-week turnaround time.
And so what does this mean for your girlfriends getaway? Laudi Vidni welcomes special group events to their design space. Private groups can check-out their materials, mix and match, and get advice from expert stylist advice exclusive to your event. You walk away with a stylish, practical memento of your weekend in Chicago with your girlfriends, and you'll make memories while you create it.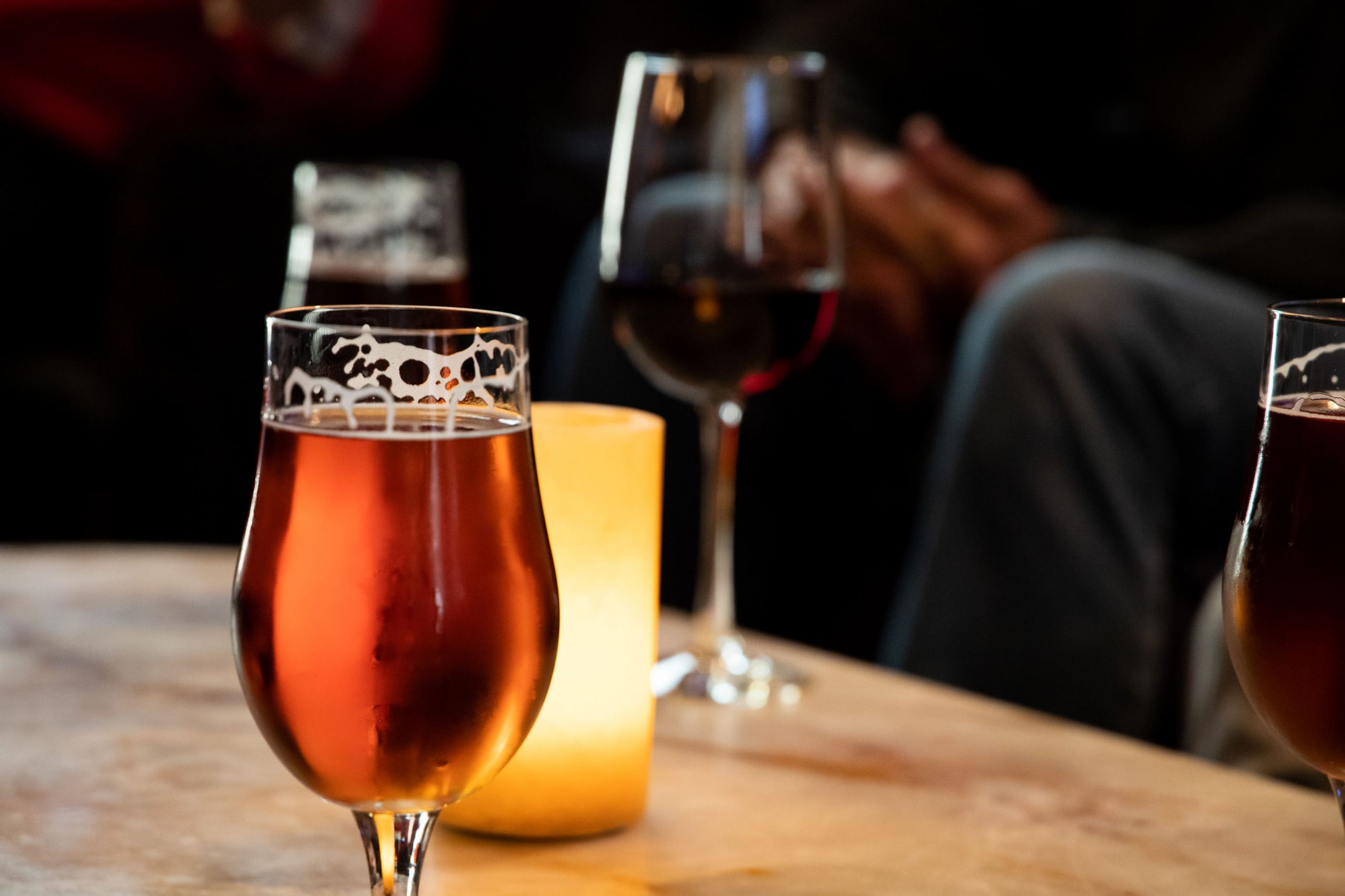 (Learn more about why we switched to offering Virtual Events in 2020.)
As a guide for the old Historic Chicago Walking Bar Tour, especially in the summertime, I seemed to host girls getaways almost every week! And really, it's no surprise.
With a fun and engaging tour guide to facilitate (ahem), this 2.5-hour long tour explores Chicago's River North neighborhood. All your girlfriends will get food and drink along the way. You and your ladies will get to enter inside some of our favorite drinking spots near the Magnificent Mile. Private groups on this walking tour get to eat, drink and learn about the city's entertainment history and architecture.
Girls getaway groups particularly love enjoying a glass of wine or beer amid the ambiance of a historic 19th century mansion at the SideDoor. This restaurant is inside Lawry's the Prime Rib, which has called this Gilded Age building home for decades. It is one of the stops on this historic tipsy trek. For a pro-tip, I recommend you snag a picture of the original chandelier, sold to Lawry's from the McCormick Estate.
To further ease your event planning for your girlfriends getaway in Chicago, you can upgrade the Historic Chicago Walking Bar Tour to include a full meal. No more guesswork for where to have dinner or confusion over paying the bill! Inquire about availability and pricing on our Private Group Tours page.
Hopefully this guide has some fun ideas that will help you plan a girlfriends getaway to Chicago. Whether it's a landmark birthday like a friend's 30th, 40th, or 50th birthday or perhaps a bachelorette party, we are sure Chicago will be an excellent destination for your girlfriends getaway weekend.
– Ellen Bushong, Private Tour Coordinator and Tour Guide
ABOUT CHICAGO DETOURS
In business since 2010, Chicago Detours is a passionate team of educators, historians and storytellers. We applied a decade of experience as one of Chicago's top-rated tour companies to become a virtual event company in 2020. We bring curious people to explore, learn and interact about Chicago's history, architecture and culture through custom tours, content production, and virtual events.