We know in Chicago that we've got the Midwest's biggest city, with famous architecture, world-class museums, and a trendy food scene. So how could any other Midwest city compare, right? If you've been following our blog you respect our perspectives on architecture, history and travel, so please trust us when we say – GO TO ST. LOUIS.
This under-rated Midwest city may not have the quantity of attractions as Chicago, but its unique character as a frontier metropolis on the Mississippi and the high quality of St. Louis architecture makes it well worth a long weekend "detour" from Chicago.
My brother was in St. Louis for business with an MPI Congress last summer, so that's what sparked my visit. With just two days to visit, we certainly packed in our St. Louis architecture and history.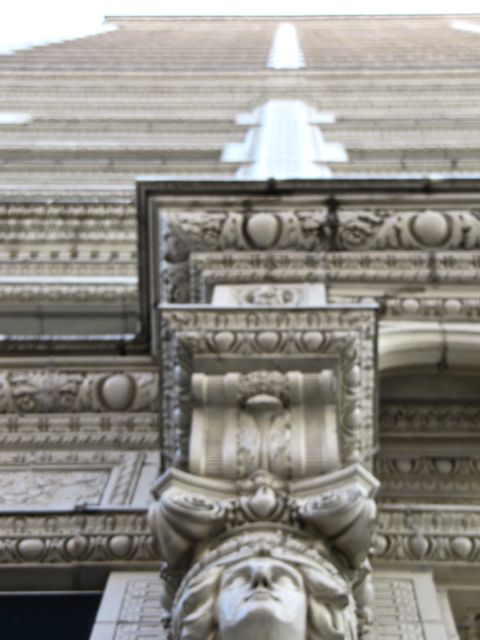 Let's start with a quick bit of history: St. Louis was originally part of Louisiana, back when it was a large region around the Mississippi (seems obvious but I never knew it!). Ownership flipped from French to American. Lewis and Clark left the city to head to the Pacific in 1804 and settled here upon their return.
As an early city, St. Louis was the "gateway to the West," meaning that a ton of money flowed through its railroad and Mississippi port. With all this capital, the city of St. Louis ended up with some remarkable architecture, from early industrial buildings to the leftovers of the 1904 World's Fair and Olympic Games. Like Chicago's World's Fair of 1893, the buildings in St. Louis were to be temporary, but fair proceeds made a structure into a permanent Jefferson Memorial with a great history museum open today. Leftovers from the fair were also used for the Saint Louis Zoo, which is still around and free today.
Like most cities, the population of St. Louis has declined for several decades, and the city has become infamous as a place of racial tensions and the failed housing development of Pruitt-Igoe (see the documentary).
Now let's dig in to some of the sightseeing highlights in the St. Louis area.
See Striking Architecture
St. Louis architecture was once widely famous, particularly from the mid-1800s through the early 1900s. The architecture of downtown St. Louis is an eclectic mix of early skyscrapers and post-modern mistakes, and the neighborhoods have cute, red brick homes from the late 1800s. The Wainright Building by Chicago architect Louis Sullivan gives me chills it's so beautiful. I'd love to write an entire post about it (stay tuned).
Union Station, strangely not a train station anymore but a hotel and mall, looks like a castle on the outside (kind of gaudy) but go inside and you'll discover over-the-top ornamentation unlike just about anything in Chicago.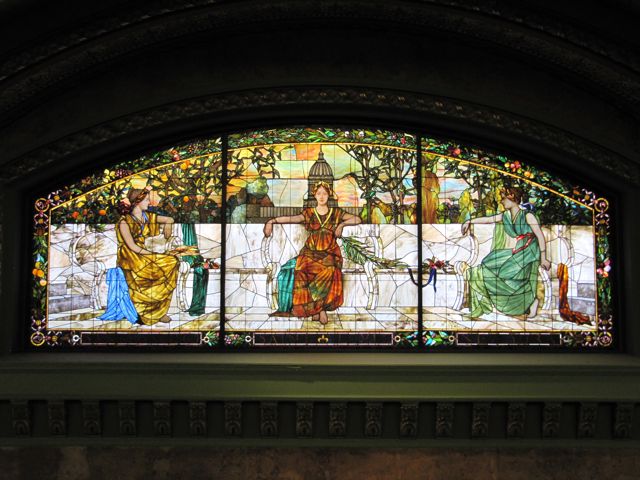 Tiffany stained glass over the main entrance.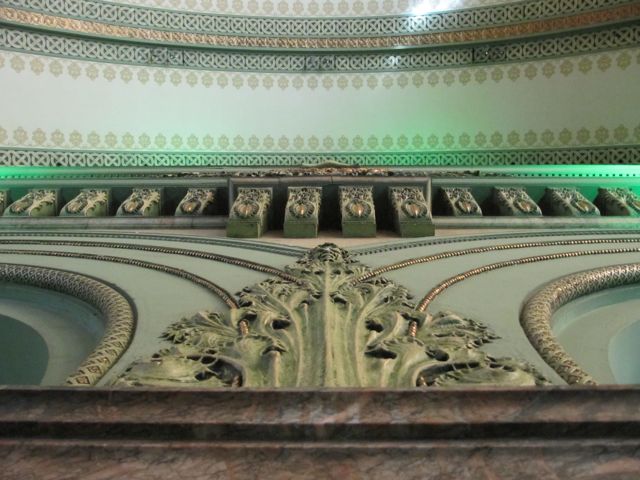 The Fox Theatre
The Fox Theatre makes the Oriental Theater in Chicago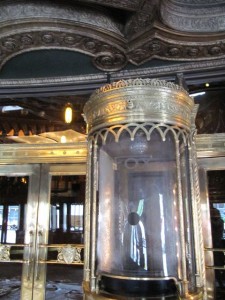 look like something just made for the kiddies. My brother, who is not an easily impressed person, said it was the most impressive theater in America. I listened to him (at least this time), especially since he has seen tons of theaters across American because he used to work with Broadway productions on tour.
When we stopped by the Fox Theater in the afternoon, it was of course closed. I asked a guy cleaning the lobby if we could go inside for a peak. Like the Oriental Theater of Chicago, this grand structure was originally a decked-out 1920s movie palace. Just as you walk into the entryway, the brass metalwork adorns every possible corner of every single door. The dome on top looks like a medieval pendant, and some sort of face or creature bedecks the walls.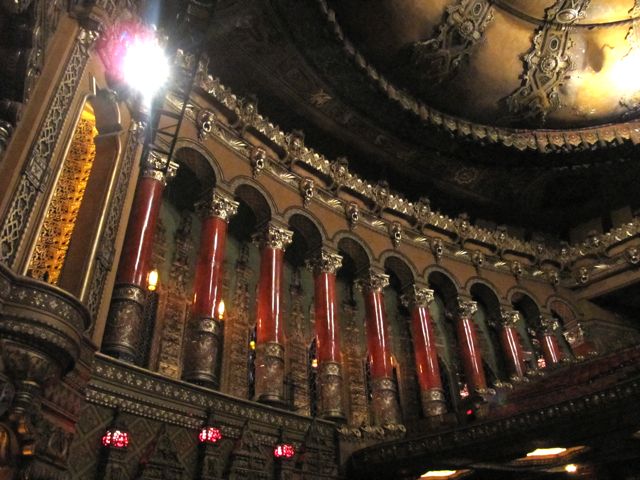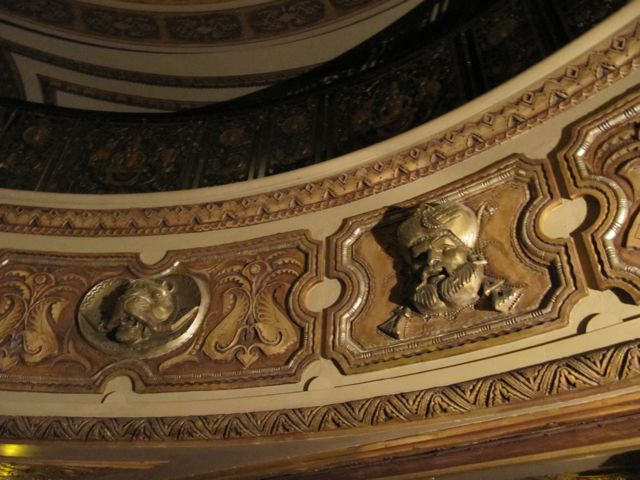 2. Crawl, Climb, and Slide around the City Museum
The name doesn't sound all that exciting, but wow. I wish Chicago had such a museum. An artist took an old shoe factory and made it into a playground for children and adults. Space becomes utterly confused with caves and caverns connected by bridges and tunnels made of re-purposed architectural parts. You don't just walk around – you can crawl, climb, and slide your way through spaces. You will slide down chutes without any idea as to where they go!
Additionally, the museum has an eclectic collection, like architectural artifacts, insect specimens, the world's largest pencil, and even robots. You can learn about "Corn Dogs through the Ages." The roof is a sort of playground with a school bus hanging off one side and a giant praying mantis sculpture. Here's a picture of my brother crawling around the museum.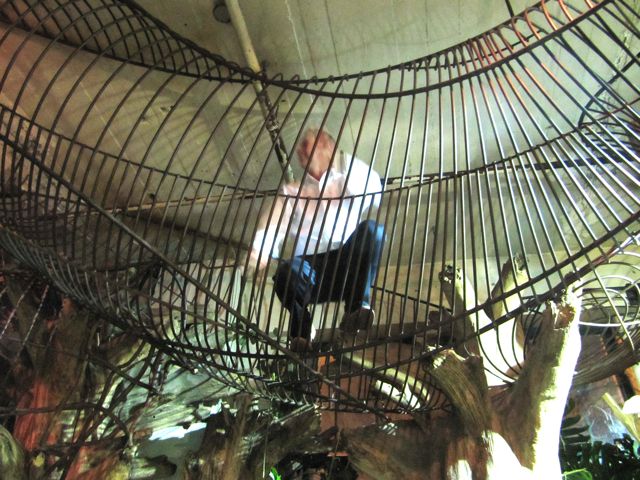 Connect with Native American History at Cahokia Mounds State Historic Site
A twenty-minute drive from the city you'll find one of the very few UNESCO World Heritage sites in North America. See this label and it means the place is especially significant to the cultural heritage of all of humanity. A permanent Native American city existed here for more than 1,000 years. Why haven't we ever learned about this in school?! They had specialization of labor like any other city, as well as sophisticated systems of food cultivation. The big whigs of the tribe had the "other people" build giant mounds to live on with the chief having the highest mound.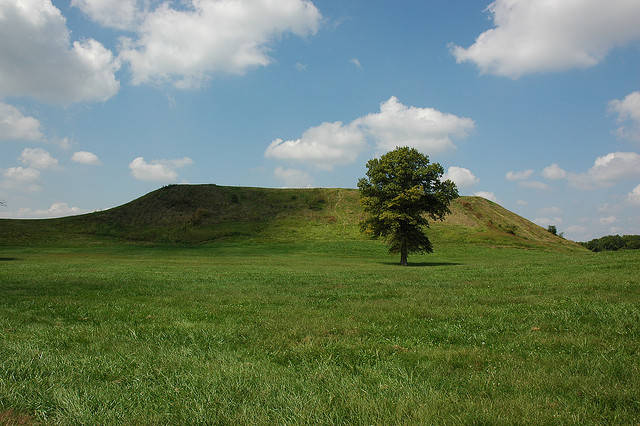 Before going here I had talked to someone who had been to Cahokia and he said, "Yeah, it's just a big mound. Really wasn't that special." Sure, lots of things aren't special if you don't know the background. If you went to Stone Henge, it probably wouldn't be that amazing without any history either. A meteor crater isn't the most visually significant thing if you don't know a giant hurtling stone slammed into the earth, for example.
These mounds were made over centuries by the Mississippian people, as they were called, and they used wicker baskets to haul dirt to make mounds 10-30 stories high. That would be about the height of two Chicago City Halls on top of one another. Woah, right?
Tour by Bicycle
Tons of bike paths in this city! St. Louis, like Chicago, is really bike-able (aka flat), and there are 11 miles of riverfront paths! It was 104 degrees when I was there so I sadly didn't get to take advantage of renting a bicycle to explore St. Louis and its neighborhoods.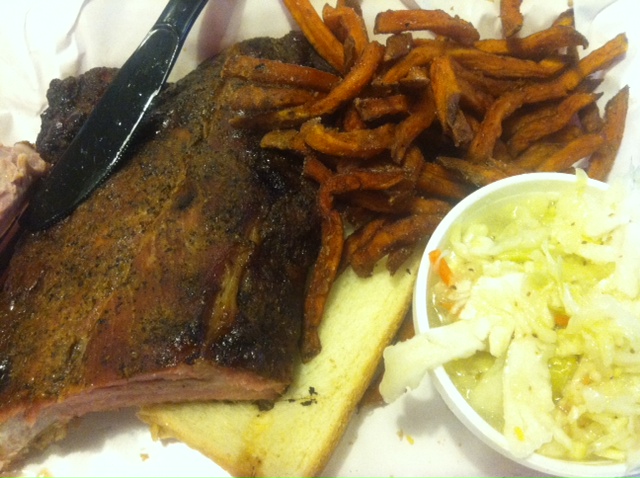 5. Eat Delicious Food. St. Louis also has a lively food scene. No matter where you go right now people are indulging in creativity with cuisine, and this movement is not at all isolated to big cities. First of all, Pappy's Smokehouse's ribs were tender, sweet, smoky. Everything you could ever want in pork. At Local Harvest, I tried a sharp local cheese, Nicoise salad with house-smoked river trout, and a killer chocolate cream pie (which they get from Sugaree Bakery). Sidney Street Cafe is another good one, too.
Anyone convinced to visit St. Louis now?
–Amanda Scotese, Executive Director