Our guides accumulate a lot of knowledge in the course of learning and guiding our Chicago walking tours. Still, we all get questions that stump us from time to time. Being responsible and honest folks, we never fib. Instead, we take the time to do research and discover more about Chicago history. So let's delve into some Historic Chicago Walking Bar Tour questions!
"Are there any speakeasies still around today?"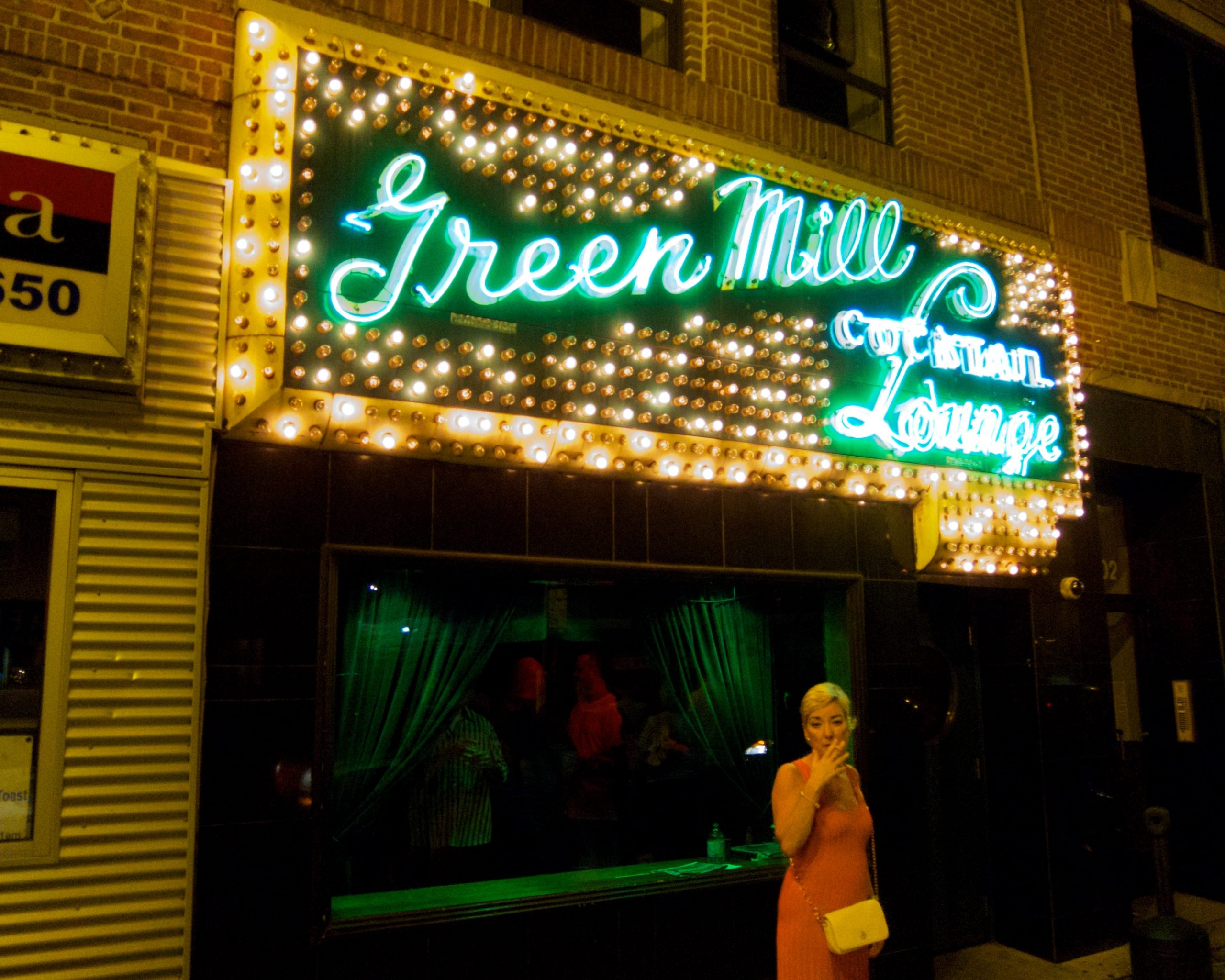 The most frequent Bar Tour question I field often pops up as we walk away from the fascinating site of Bert Kelly's Stables. The Stables, a jazz club and speakeasy during Prohibition, didn't survive until the passage of the 21st Amendment. So folks often ask if there are any speakeasies left. I never really knew, but it turns out a surprising number of speakeasies are still used as bars today. Continuous ownership since Prohibition, on the other hand, is not terribly common.
The Chicago Bar Project has a list of over two dozen bars which were once speakeasies. If a bar was "founded" in 1933, then the odds are it'd been a speakeasy beforehand. That's the year that the 21st Amendment ended Prohibition and liquor became legal once again. The Berghoff, which studiously stayed within legal limits during Prohibition, has the #1 liquor license in Chicago (as 1893 World's Fair Walking Tour guests know), but any other Chicago bar that got its license in '33 was almost certainly a speakeasy.
Unsurprisingly, some of the oldest bars in Chicago were once speakeasies, like the Green Mill (which we visit on the Jazz, Blues, and Beyond Tour), the Green Door, and the now-departed Schaller's Pump. It did surprise me to learn, however, just how many little neighborhood bars in Lincoln Park and Old Town, like Burwood Tap, were once speakeasies. These areas are so thoroughly gentrified nowadays that it's hard to recall they were the scene of much of the gangster violence a century ago.
Capone Conspiracy Theories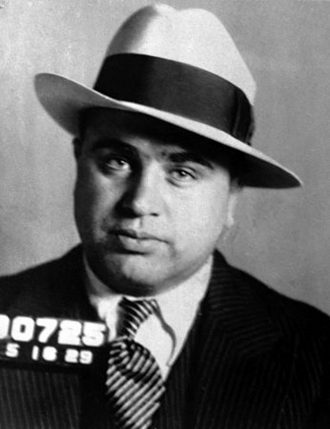 We get a lot of Bar Tour questions about Capone and the gangsters of Chicago history. Our Private Tour Coordinator Ellen recently fielded a unique one, though. A woman on the tour had heard of conspiracy theories involving the death of Al Capone. The official story is that Public Enemy #1 died of heart failure due to syphilis complications. The legendary mobster apparently had the mental capacity of a 12-year-old due to the infection's degradation of his brain.
Now, I'm not sure which conspiracies Ellen's guest had encountered, but some sleuthing on my end turned up a classic. According to this story, Capone was killed in 1929 by his former mentor Johnny Torrio. Torrio then brought Capone's half-brother from Sicily over to the States and let him be imprisoned by the Feds. This impersonation, not a supposed mental degradation, explains why he never tried to reclaim his spot atop Chicago's pyramid of gangsters.
A fun story! Almost certainly false, but the thrill of plausibility is what conspiracy theories are all about, right?
"What's the oldest store on the Mag Mile?"
Every now and then Bar Tour questions come along that you don't think you'll ever answer. A year or so ago a guest asked me what the oldest store on the Magnificent Mile was. Friends, I was stumped.
So I took it upon myself to pop into Tiffany's, which has a corporate history stretching back to the Antebellum Era. I figured such an old and prestigious business was as good a bet as any other. The manager told me Tiffany's had been selling fine jewelry on North Michigan for over 50 years, but that the oldest continuously-operating store  on the street was Saks Fifth Avenue.
Down the research rabbit-hole I went and, yep, looks like Saks is the answer. Their Chicago location, which was originally located right across the street from the Fourth Presbyterian Church, opened up in 1929. It was their first full-size location outside of New York. For most of their history on the Mag Mile Saks occupied the Art Deco storefronts at 669 North Michigan. So, despite a few moves, this year marks 90 years of operation on the Mag Mile for Saks. That's crazy!
What's the story with "Billy Goat" Sianis trying to buy the White Sox?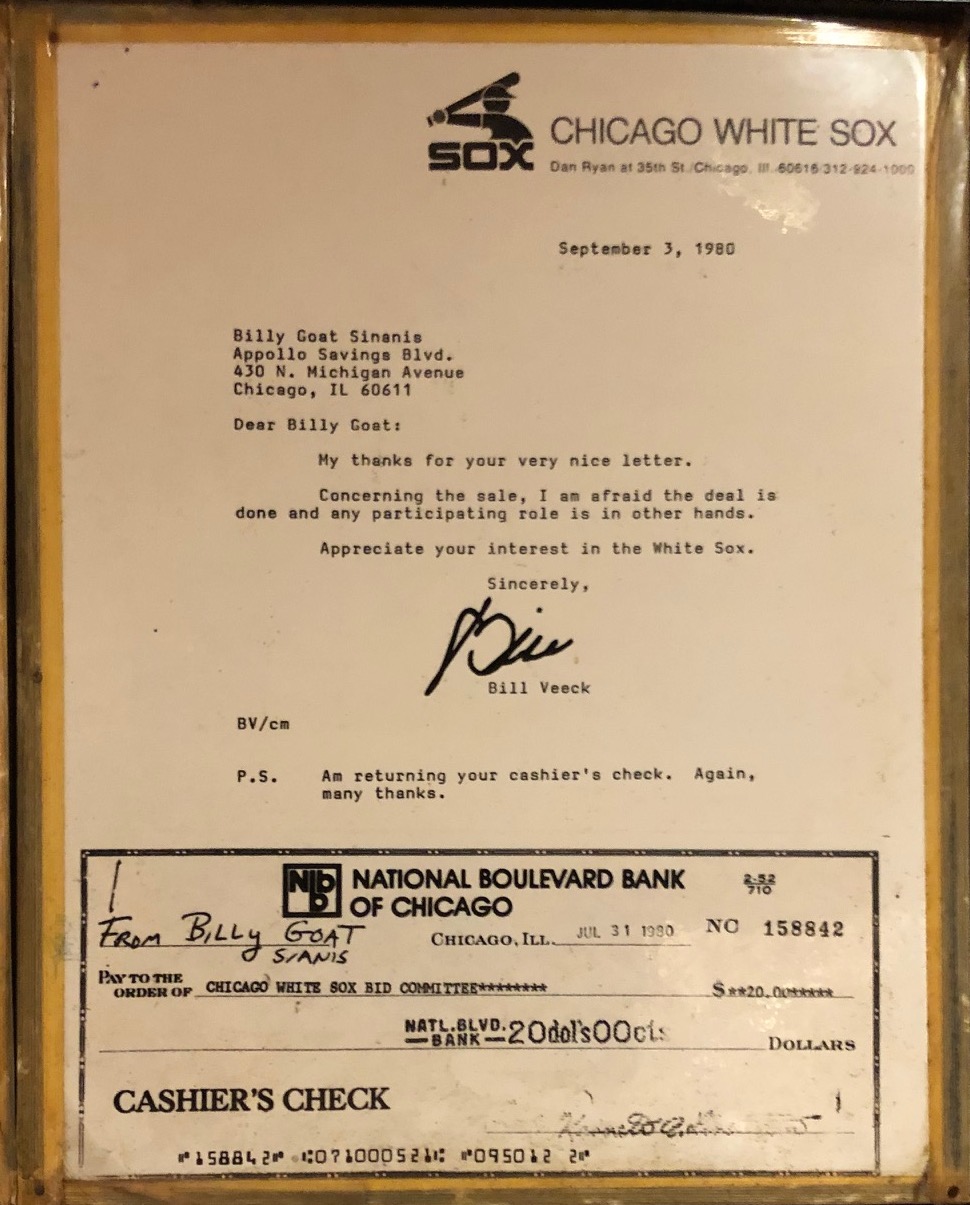 Our intrepid Executive Director, Amanda, noticed a letter on the wall of the Billy Goat Tavern regarding their attempt to purchase the Chicago White Sox. Now, a successful restauranteur buying a sports franchise is not the most implausible thing in the world. That is, until one remembers the Goat's longstanding affiliation with the Cubs. Some historical digging and some conversations at the Billy Goat clarified this mystery.
Bill Veeck was, in his time, a legendary figure in baseball. His father, a Chicago sportswriter, became President of the North Side club when Veeck was still a young man. Indeed, the famous ivy on the outfield walls at Wrigley was Bill Veeck's idea. In later life, he used the family fortune to purchase several MLB teams, including two stints as owner of the White Sox.
It was during his latter run as owner, which included the famous publicity stunt/fiasco known as Disco Demolition Night, that someone at the Billy Goat had a wise idea. Seems Bill Veeck was a regular at the tavern (see the video with Studs Terkel below), so the Sianis clan had some fun. The Sox were in such poor shape, financially and athletically, that the Sianis clan offered just $20 for the whole franchise. Veeck was a very good sport, of course, as the image attests. Classic Billy Goat story, if you ask me!
– Alex Bean, Content Manager and Tour Guide