2017 has been a big year for our Chicago tour company! So, in the spirit of many social media-enabled nostalgia trips, we here at Chicago Detours wanted to share our biggest events with you. Think of it as our 2017 in review: looking back at what we accomplished this year and then getting ready for an even bigger and better 2018.
Detours by Boat
Thinking about 2017 in review, this will go down as the year that this particular Chicago tour company took to the waves. We'd dabbled a bit in boat tours in the past, but really got our feet wet (har har) in 2017. Amanda's summer got eaten up with a ton of private group events on private yachts, including with Anita Dee Yacht Charters. She offered her services as both a guide and docent for families, friends, and corporate groups who wanted to see the nautical side of Chicago.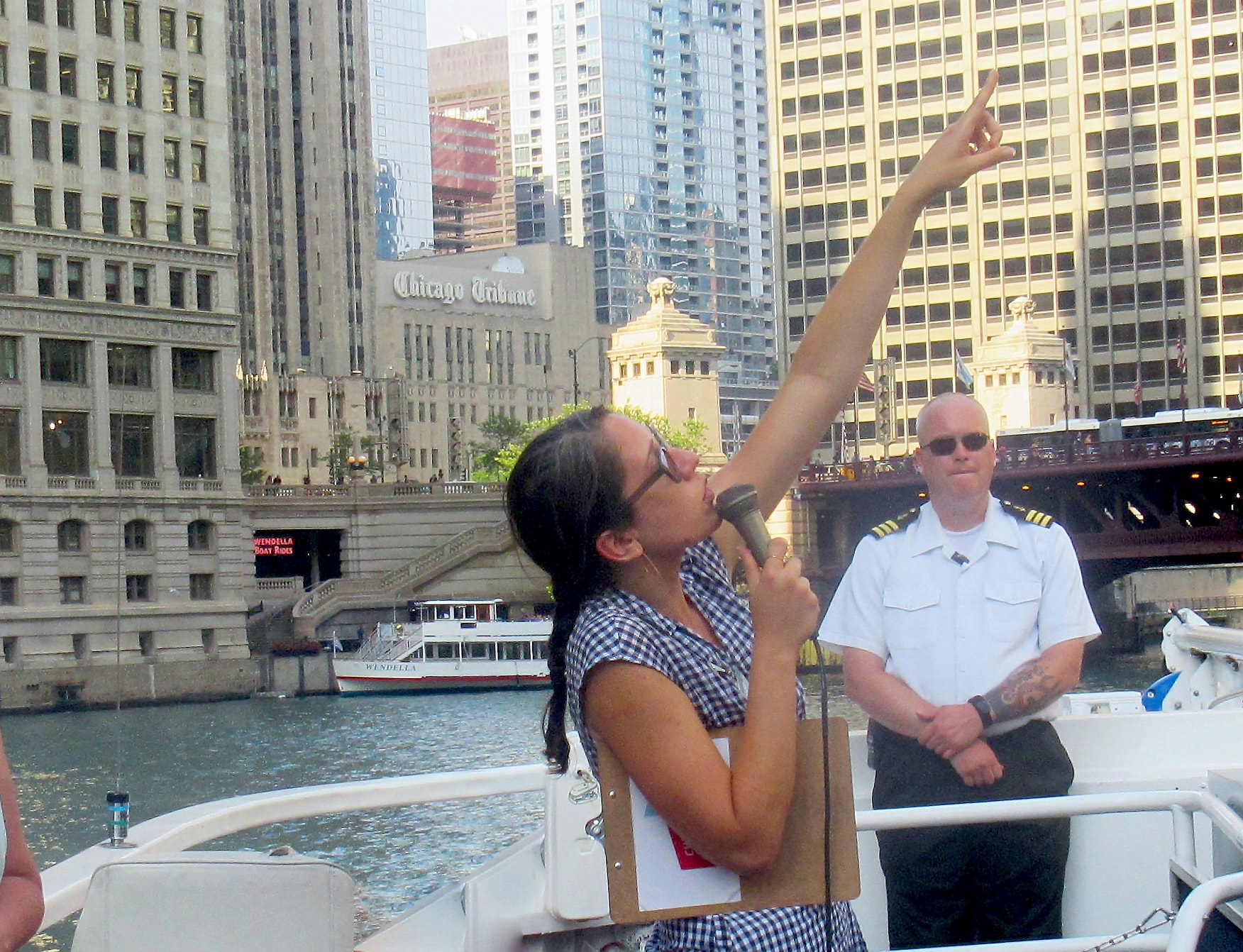 On the QT and very hush-hush, some of our walking tour guides also got their sea legs this summer. A few of us were loaned out to lead river tours with Tours and Boats aboard the Summer of George boat. While it was not officially branded under Chicago Detours, having our tour guides lead these tours certainly did take up a lot of our collective efforts. The boat tours were also just a supremely fun experience.
Farewell, Pawel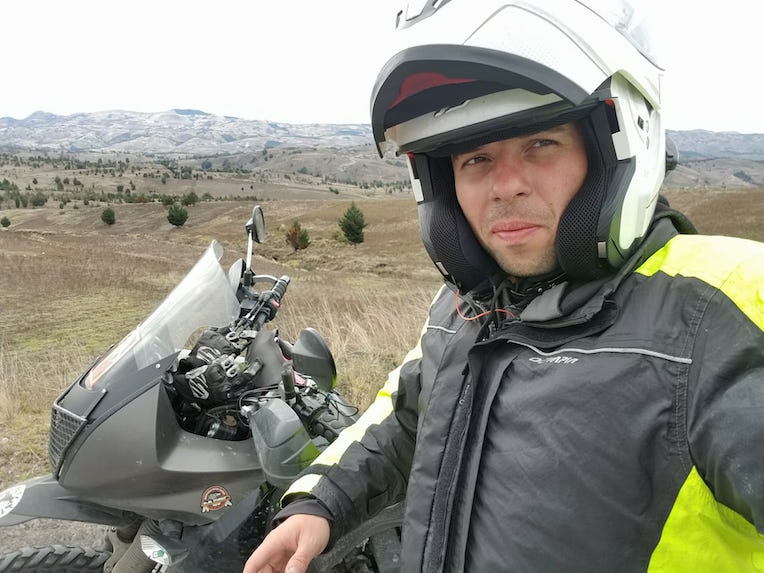 Easily the biggest internal event of 2017 for our Chicago tour company was an unprecedented change to the staff. Our longtime Private Tour Coordinator, Pawel Skrabacz, left over the summer. He's now four months into a round-the-world motorcycle journey called The Culture Ride. Pawel had been manning our private tour operations for almost three years. He was an awesome guide, a friendly presence in the office, and could book a tour with the best of 'em. To be honest, we rather dreaded replacing him. But the road was calling and he had to go. Though, wouldn't you know it, we got our first-ever request for a private tour in Polish not a month after his last day.
Hello, New Friends

It was quite a challenge to find job candidates with the right mix of professionalism, personality, and love for Chicago architecture and history. We like our employees to be able to both do tours and work in the office, and it's a special mix of talents. On top of it all we also had record-breaking business while Pawel was heading to the exits!
We are happy to share that after many interviews, we brought on two wonderful new full-time tour guides and staffers. Morgan Lott has ably taken on the Private Tour Coordinator role since she joined us over the summer. She hit the ground running and has been using her witty humor, interpersonal skills, and generous personality to book a ton of adventures. Morgan actually lined up six private tours in one day last week!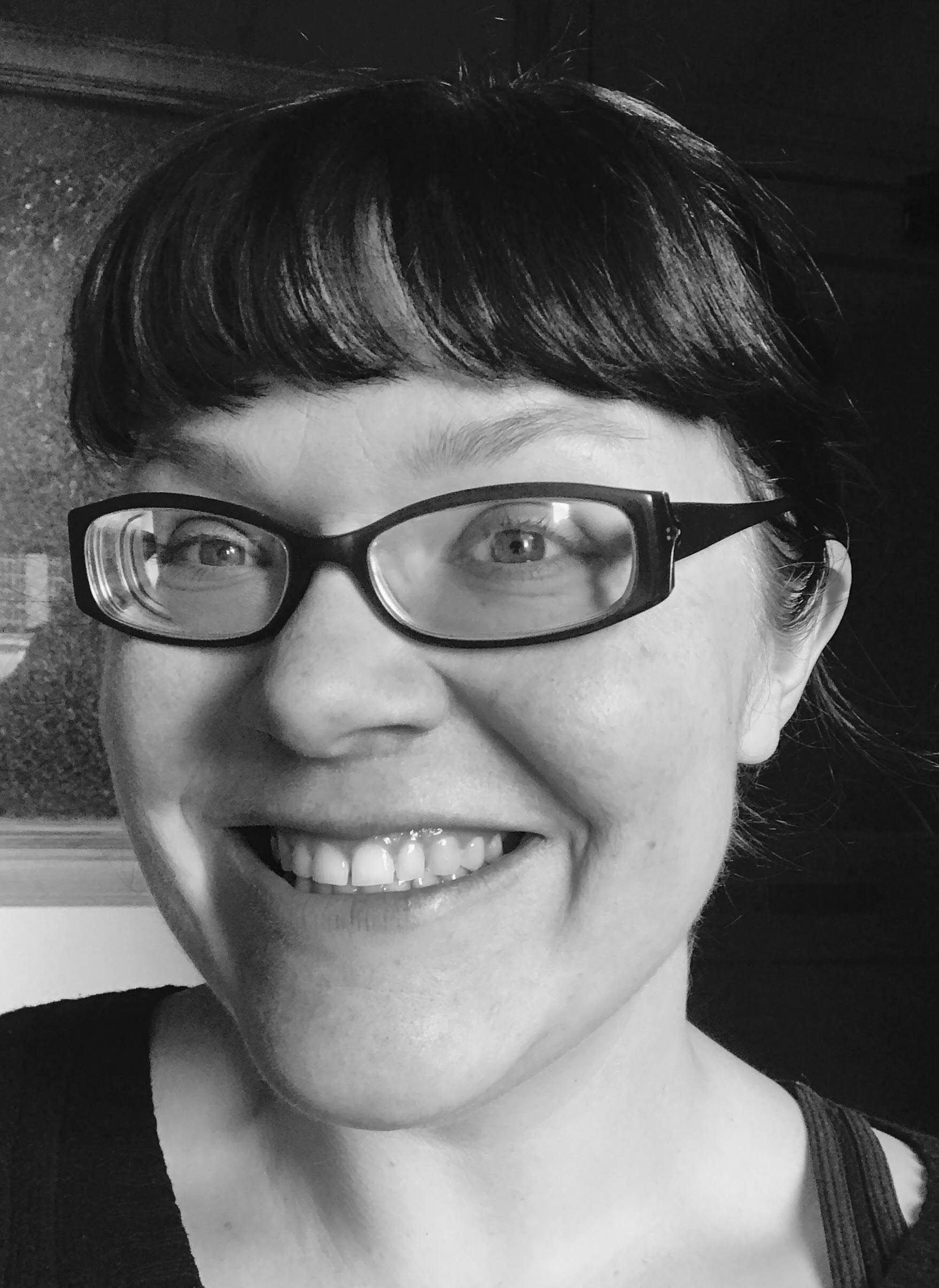 The time also seemed ripe to expand our team even further. Looking at our work load, Amanda identified enough tasks to constitute a whole new role with our Chicago tour company. So, in October we hired Marie Rowley to be our new Public Tour and Marketing Coordinator. Marie just led her first Loop Interior Architecture Tour and has big plans for our social media presence going forward. We're looking forward to even greater things from these ladies in 2018.
Holiday Happy Hour
Speaking of Marie's handiwork, we hosted our first inaugural Holiday Happy Hour on December 12th. Public and private tour guests, business associates, friends, and members of the community stopped by our office to celebrate the season. It was a great little mixer, especially once we started sampling the spiked hot cocoa. The delicious snacks, including a hummus dip that yours truly couldn't get enough of, were provided by FIG Catering. Morgan even showed off her newly-acquired guide skills by leading guests on a brief tour of the Monadnock Building. If you missed it this year, have no fear. We're already looking forward to hosting another happy hour in 2018.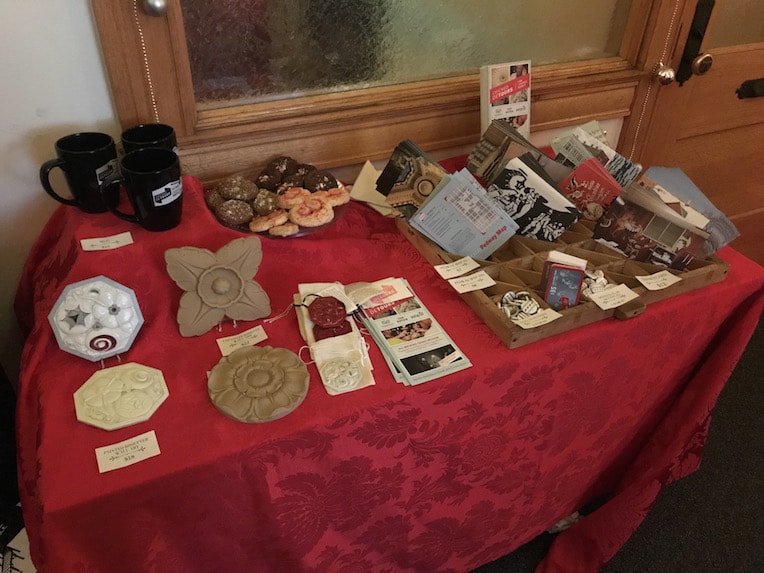 New Collaborator/Mentor
Early in this year, Amanda realized that Chicago Detours was getting bigger than she had imagined, and needed some guidance in growing our tour company. She has been working withCheryl Stoneking, a mentor from Score Fox Valley. Cheryl has an impressive background, including small business management and consulting and an MBA from the University of Chicago (also Amanda's alma mater). Amanda appreciated Cheryl's undergrad degree at Oberlin, a radical liberal arts college, and that her online photo was her standing by a mountain lake! She wanted to make sure she'd be working with someone who understands the creative approach of Chicago Detours.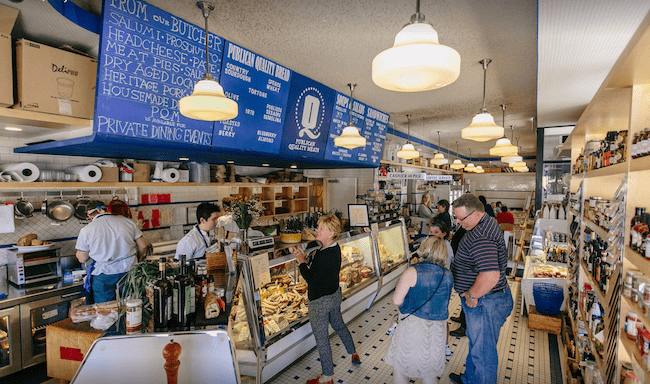 Updated Fulton Market Tour
We revamped one of our private tours this year. In the past, we'd offered a "Meat History Tour" that went through Fulton Market. But that sizzling-hot neighborhood is changing very rapidly. To be honest, a lot of our content was no longer relevant. So in June we lead our inaugural "Factories, Galleries, and Calories Walking Food Tour of Fulton Market" for private groups only. This two-hour expedition visits everything from still-operational slaughterhouses to gleaming tech office and all the foodie spots in between. Amanda, Elizabeth, and Alex had the pleasure of hosting a corporate group and UChicago alumni on this outing in 2017. We plan to lead this Fulton Market Tour regularly to the public in 2018.
To 2018 and Beyond!
Chicago Detours had a year to be proud of. Our 2017 in review had its stresses, like they all do. But, overall, this was a superb run around the sun. We greatly look forward to more. See you in 2018!
– Alex Bean, Content Manager and Tour Guide