In March 2018, I got married in one of the best historic wedding venues in Chicago — the drop dead gorgeous Chicago Cultural Center. As a bonafide Chicago history nerd (like all the Detours tour guides) my wedding had to be in a historic location, and luckily my husband was happy to go along with my Chicago nerdery. As a tour guide, I'd seen the Cultural Center's jaw-dropping Tiffany dome and gorgeous marble staircase many times while guiding the Loop Interior Architecture Tour. Even more, I loved getting hitched in such a historic Chicago building.
We research history and architecture like this while developing our live virtual events. Join us for fun events, like our regular general admission virtual events or an exclusive event for your private group.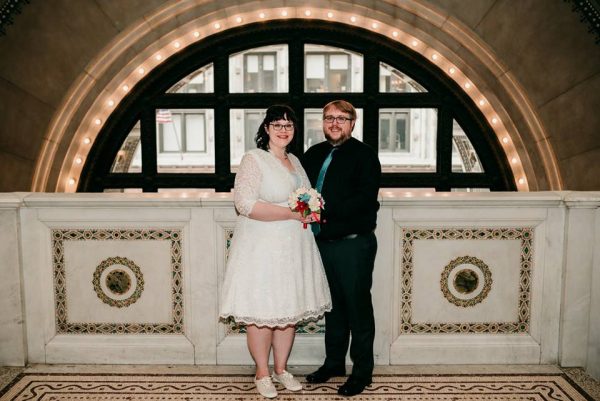 I learned from experience that couples looking for the best historic wedding venues in Chicago have many options to choose from. So I've selected a list of ten incredible historic locations to host your big day. (The list is in no particular order; we'll leave ranking up to you.)
1. Bridgeport Art Center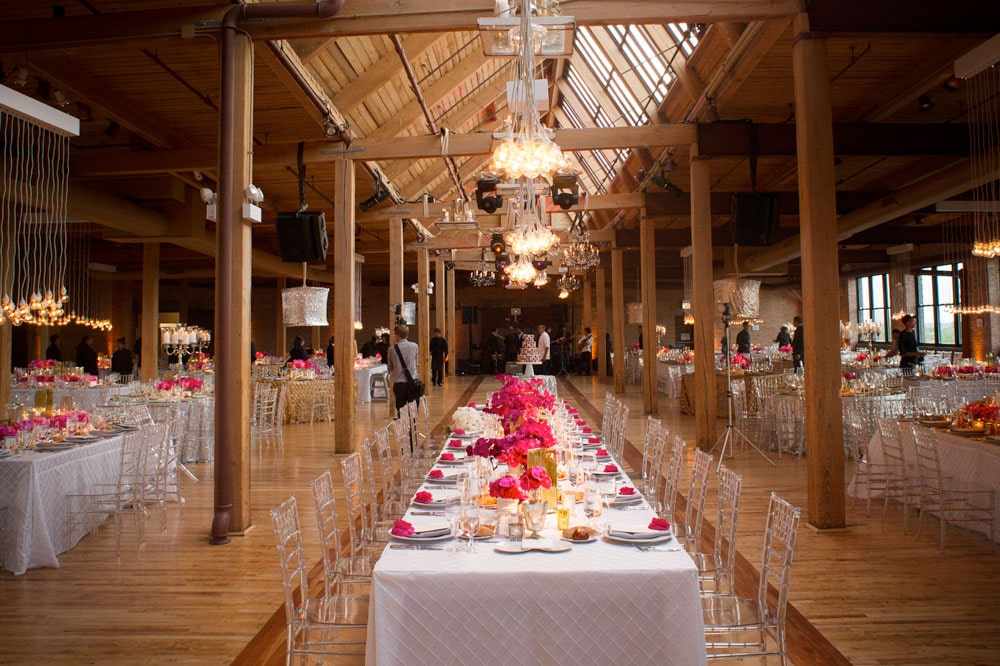 Housed in the former Spiegel Warehouse Building, the Bridgeport Art Center typifies modern Bridgeport. The mix of historic industry and contemporary art is at the neighborhood's heart. The Spiegel Company, one of Chicago's mail-order giants, used this hulking brick building for administration and warehousing. The building's industrial past lead it to be one of Chicago's best historic wedding venues. The warehouse's loft space boasts high ceilings, century-old exposed brick walls and massive windows framing the iconic downtown skyline.
2. Garfield Park Conservatory
One of Jens Jensen's masterpieces of Victorian-era landscape architecture, the Garfield Park Conservatory provides a lush, vibrant backdrop for your wedding. Opened in 1908 and now part of the Chicago Park District, the conservatory's greenhouse rooms offer a variety of exotic landscapes in one space. In a simple stroll your wedding party can meander from the Cactus Room to the Fern Room. The latter boasts a mesmerizing waterfall. A landmark in the Garfield Park neighborhood for over 100 years, this is certainly one of the best historic wedding venues in Chicago.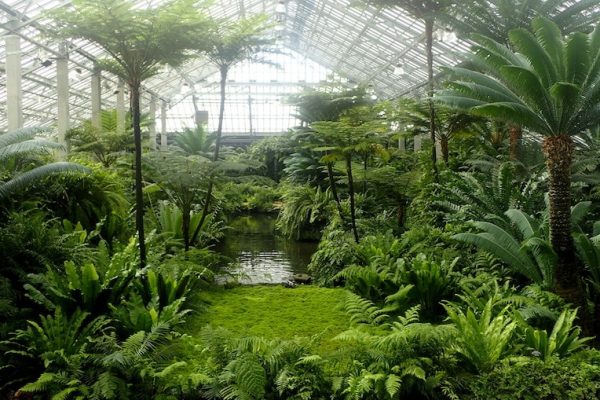 3. The Picasso
Ok, hear me out on this one. The Picasso in Daley Plaza was a controversial gift from the mercurial artist in 1967, but it is now one of the city's most iconic works of public art. The city began renting Daley Plaza for weddings in 2017, making the Picasso one of Chicago's best historic wedding venues. If the weather cooperates, you can say "I do" under the slightly cross-eyed gaze of the 50-foot steel sculpture. Afterwards, walk just a few blocks east for photos in front of its spiritual successor, Cloud Gate. What could be more Chicago than that?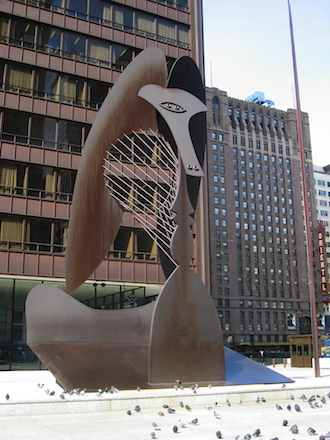 4. South Shore Cultural Center
This sprawling Mediterranean Revival-style complex was built in 1916 as (yet another) private athletic club for Chicago's wealthy elite. By the 1970s, their exclusive membership policies were forcing them into decline, and the building was ultimately purchased by the Chicago Park District. The lavishly restored interiors and lush lakefront grounds make it one of the best historic wedding venues in Chicago. It even has a tie to presidential history. Barack and Michelle Obama hosted their wedding reception here in 1992.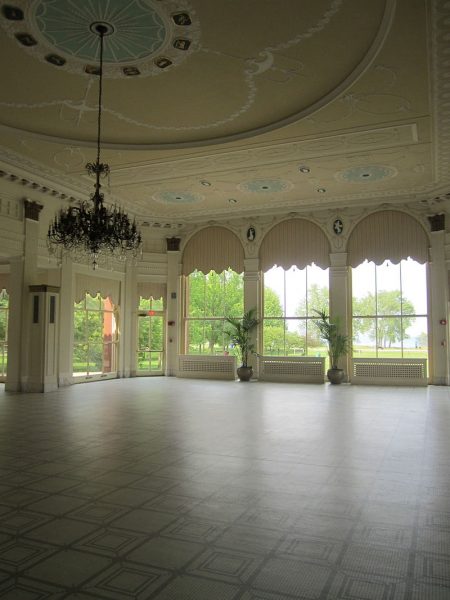 5. The Joinery
Located at the nexus of the Logan Square and Humboldt Park neighborhoods, the Joinery takes its design cues from the many purposes the building served in its 100+ year history. It began in the early 1900s as a broom handle factory. In later years, it transitioned to other industrial uses. The present owners embraced the Joinery's history by incorporating the woodworking machinery into the decor. Hosting your event in this space not only creates striking visuals, it makes you truly feel connected to the history of the City of the Big Shoulders. If you happen to book the Joinery, we'd be happy to show the neighborhood off to friends and family on our tour of Logan Square and Avondale for private groups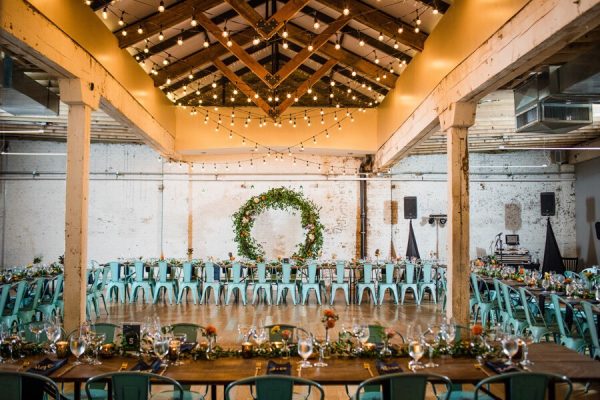 6. Stan Mansion
Stan Mansion's greystone facade implies a grand and mysterious history, and it doesn't disappoint. This imposing structure was built in the 1920s as a Masonic lodge for the local Knights Templar chapter. Part of the Logan Square Historic District, Stan Mansion is widely regarded as one of Chicago's best historic wedding venues. Current owner Cera Stan restored the structure with details giving it historic grandeur, from the picture-perfect courtyard to the opulent ballroom. The mansion's upper floors even include a complete bridal apartment, so your wedding party can prep and relax on site.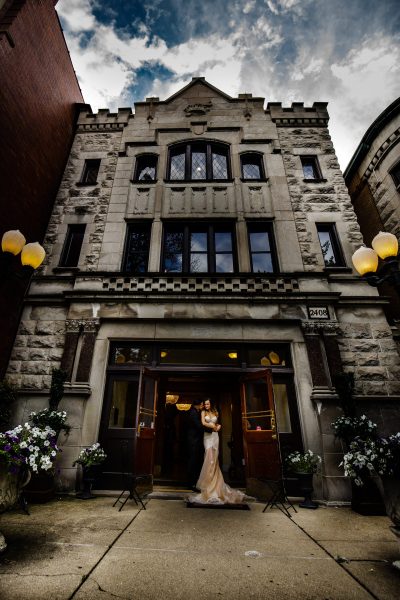 7. Beverly Castle
If your wedding-day fantasy is to feel like a real princess (or prince), have I got the venue for you. The Givins Castle, now occupied by the Beverly Unitarian Church, was built as a private residence in 1887 by real estate developer Robert Givins. Rumor has it Givins built the castle as a gift for his wife. The eye-catching structure also helped spur development for the neighborhood. This location has everything: a picturesque location, ornate details, an incredible amount of history and even a romantic origin story.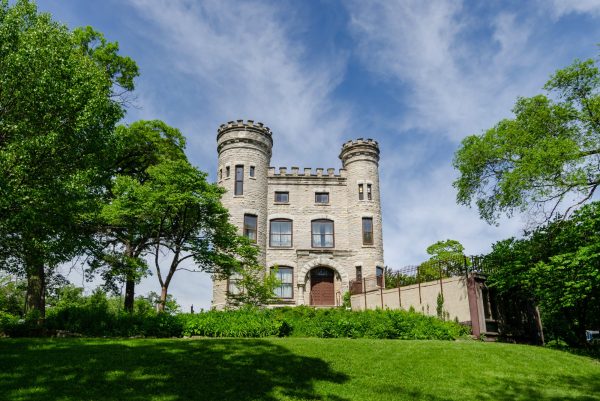 8. Stagg Court in the Chicago Athletic Association
The Chicago Athletic Association opened in 1893 just in time for the World's Columbian Exposition. It operated as a private men's club for over 100 years before shuttering in the early 2000s. The Pritzkers reopened it as a swanky hotel in 2015. Happily, they retained many elements of the building's past life as an athletic facility. Stagg Court was once the building's basketball court and gymnasium and is now a venue for cool weddings. Perfect if you want a flexible venue with a fascinating past. CAA hosts regular Skate Nights in Stagg Court. May I suggest a roller skate dance party for your reception?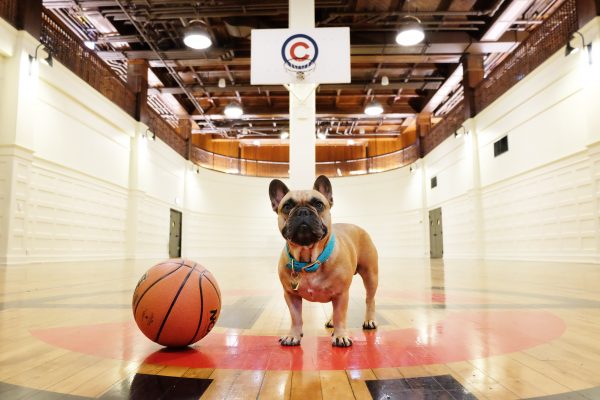 9. St. Procopius
This Catholic Church reflects the changing demographics of the Pilsen neighborhood. Built in 1884, St. Procopius served a largely Czech neighborhood for many years. Shifting demographics prompted the parish to adapt to the new resident of Pilsen. By the 1960s, they offered mass in both Czech and Spanish, serving the Mexican community moving into the neighborhood. Its warmly-lit gold and white chapel is an ideal choice for those looking for a wedding venue that ticks all the boxes: a sacred space, richly beautiful, and a long and storied history. You can also look into renting the neighboring garden space if you prefer an outdoor venue.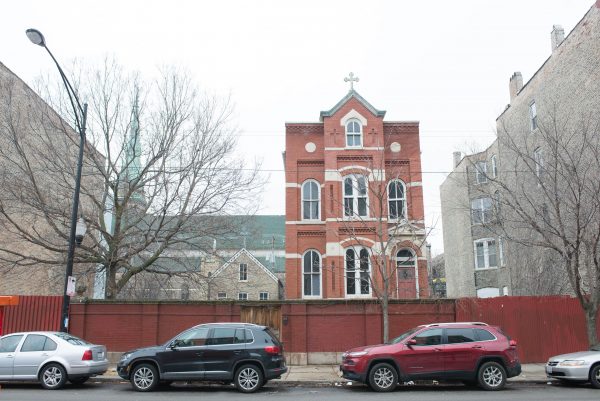 10. Firehouse Chicago
Built in 1905 for Chicago's Engine Company 70, Firehouse Chicago boasts that it pre-dates the Field Museum, the Wrigley Building, and even Wrigley Field. This modest two-story structure has long been a focal point in Edgewater. Restored to its turn-of-the-century condition, a typical review on Yelp says this venue "spilled over with Chicago history." Firehouse Chicago includes small touches that give it that feeling of authenticity, like the massive antique wooden garage doors. It may give you a laugh to walk a wedding party through a passage designed for firetrucks.
View this post on Instagram

Couples looking to add a little historic flair to their event may also consider a private tour as part of the festivities. Check out all the ways a private tour of Chicago's architecture, history and culture can be a fun and memorable part of your wedding plans.
– Marie Rowley, Marketing Coordinator and Tour Guide
ABOUT CHICAGO DETOURS
In business since 2010, Chicago Detours is a passionate team of educators, historians and storytellers. We applied a decade of experience as one of Chicago's top-rated tour companies to become a virtual event company in 2020. We bring curious people to explore, learn and interact on live virtual events of Chicago history, architecture and culture.