We are offering an exclusive tour of the Chicago Temple Building. You'll visit the rooftop patio and learn all about the architecture, history and culture of this iconic building.
Exclusive Tour Details
For the Exclusive Tour of the Chicago Temple Building, Amanda will share fascinating stories on the church's history. The church displays an original "kitsch Jesus" – you know, the very pretty backlit Jesus that you've seen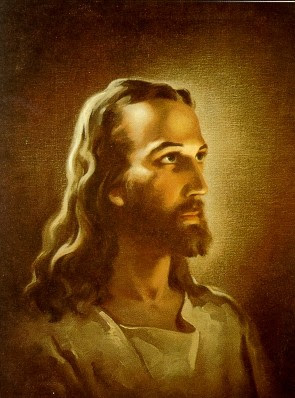 reproduced everywhere. I'll share how a Jesus by this Chicago artist came to be the most viewed image in all of history. In "ALL OF HISTORY" – did you hear that?!
Another unusual story recounts the radical events that led to the integration of the church in the '60s, as visualized in a very intense sculpture that incorporates an actual KKK cross. Guests will also visit the church itself and discuss the ornate and colorful stained glass windows from the 1960s.
What Our Tours are Like
Like all of our tours with Chicago Detours, guests will get to share iPads with historic images and video clips while the tour guide gives engaging commentary.
The group, limited to 24 guests, will visit Clarence Darrow's former office. He's the famous lawyer for the gruesome Leopold and Loeb murder trial. I'm not so interested in blood, guts, and gore (we'll leave that to companies like Weird Chicago or the Gangster Tour), but the story of these young lads and Darrow's defense of them is pretty interesting. Then they will head to the top of the building for a visit to the magnificent Chapel in the Sky with its carved walnut beams and stained glass windows. The tour will conclude with a toast on the pastor's personal balcony with fantastic views.
Price & Logistics for Chicago Temple Tour
Tickets are $36 for the 2 hour, 15-minute long tour. In addition to a gift of a historic print of the building, the tour also includes wine, cheese and other light snacks, and guests will even get a peak inside the mid-century modern interior of the pastor's three-story penthouse. Reservations can be made at www.chicagodetours.com. Group size is limited and last year's Chicago Temple Tour was a grand success.
Like other tours that Chicago Detours offers to the public, this tour will not solicit tips; instead guides take donations for worthy causes. This tour's donations will purchase Chicago history books the First United Methodist's youth tutoring program.
— Amanda Scotese, Executive Director