It's easy to talk about Chicago architecture. Names, dates, styles, stories. The hard facts of history and design make our jobs as Chicago tour guides very tangible. But what about the other side? The ineffable, mysterious, or spiritual sides of Chicago architecture? Well, we don't go in for ghost stories very often, but another idea occurred to us. A Chicago architecture zodiac! We scoured downtown to find the perfect architectural match for your zodiac sign.
We research stories from Chicago history, architecture and culture like this while developing our live virtual tours, in-person private tours, and custom content for corporate events. You can join us to experience Chicago's stories in-person or online. We can also create custom tours and original content about this Chicago topic and countless others.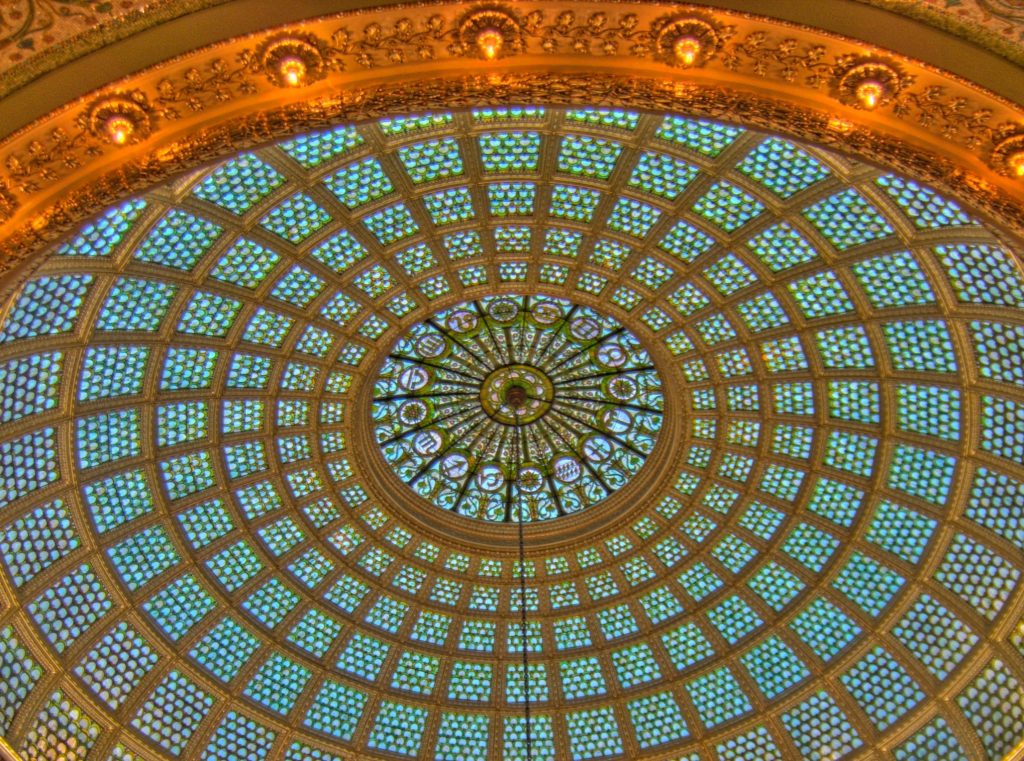 Aries (March 21 – April 19) – Chicago's Federal Center
Represented by the ram, people born under the sign Aries tend to be bold and ambitious, with no time for frivolous detail. Famous Aries Chicagoans typify their leadership skills, like Harold Washington, or their take-no-prisoners confidence, like Hugh Hefner. So it's only fitting that the bold, striking Federal Center designed by another famous Chicago Aries, Mies van der Rohe, represents the ram in the Chicago architecture zodiac. The architecture of the Federal Center is straightforward, honest, and strong.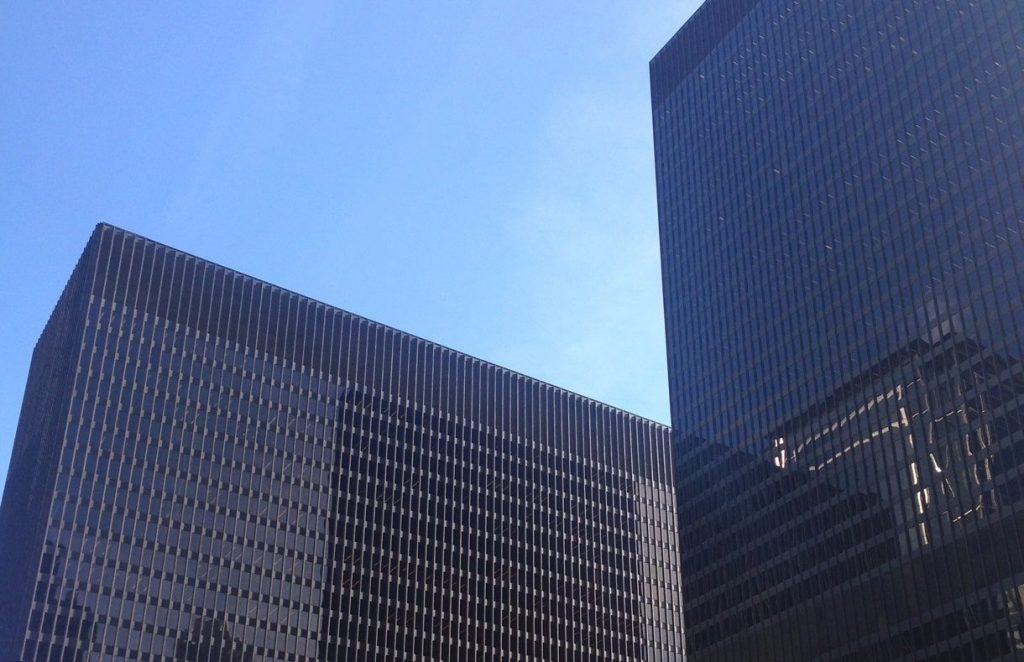 Taurus (April 20 – May 20) – Chicago Board of Trade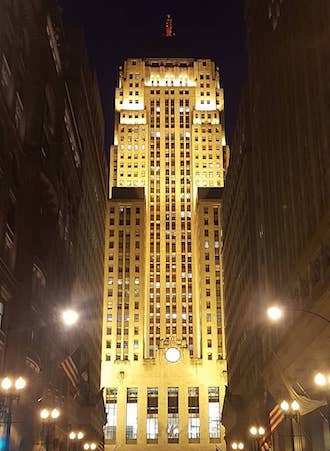 Tauruses are ambitious and focused on the future. They're not afraid to roll up their sleeves and work hard to get what they want. It makes sense that one of Chicago's most famous Tauruses is hizzoner Mayor Richard J. Daley, who dubbed Chicago "the city that works."
The Chicago Board of Trade is a classic Taurus. Our biggest market is an appropriate setting for those bulls, eh? And let us not forget Chicago's cow town past with the Stock Yards and the meatpacking industry. The architecture of the Board of Trade Building represents the city's relentless striving toward its lofty goals, just like a hard-working Taurus. While wheat and other crops pepper the architectural details of this skyscraper, the bulls of Taurus also fit in, since cattle and pigs were also on the commodities list of this iconic building.
Gemini (May 21 – June 20) – Marina City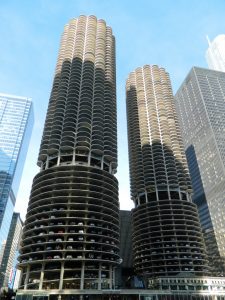 Geminis are represented in the traditional zodiac by the twins, so it only makes sense for Chicago's most iconic twins to be their emblem in the Chicago architecture zodiac. Marina City represents the Gemini in many ways though. These air signs are known to be pioneers, innovators and fearless thinkers. Famous Chicago Geminis include trailblazing women like Gwendolynn Brooks and Jane Addams.
Some of Downtown's first residential skyscrapers, Bertrand Goldberg's Marina City twin towers paved the way for future developments, and shook up the architecture world with their iconoclastic organic forms, just like pioneering, free-thinking Geminis. On top of being a wild shape, these buildings were revolutionary for their use of reinforced concrete.
Cancer (June 21 – July 22) – Harold Washington Library
Like the crab that represents them, Cancers may seem hard on the outside but are soft on the inside, harboring a nurturing and caring nature. On the Chicago architecture zodiac, the Cancer's architectural counterpart has an imposing exterior, but many find the interior to be a personal sanctuary.
Like famous Chicago Cancer Ida B. Wells, the Harold Washington Library Center works for the uplift of all Chicagoans. It's bright, white interiors and sweeping open architecture of the Winter Garden create a welcome place for learning. The architecture of the Harold Washington Library makes it a place to find community, compassion and empathy, qualities that define Cancers.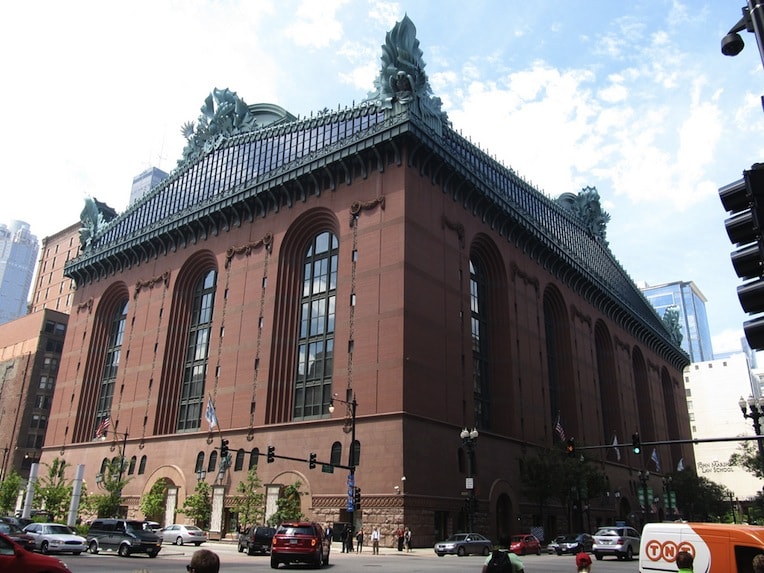 Leo (July 23 – August 22) – The Chicago Theatre
Leos are creative, passionate, and gifted leaders. One of the most famous Leos to call Chicago home is President Barack Obama. The fiery lion also has a theatrical side, and loves to be the center attention, so how could the Leo be anything but the iconic Chicago Theatre on our Chicago architecture zodiac?
With its splashy marquee capturing attention on State Street, the Chicago Theatre perfectly represents the Leo's commanding stage presence and love of spectacle. This former cinema house is also adorned with lavish architectural details both inside and out, lending more to its Leo traits.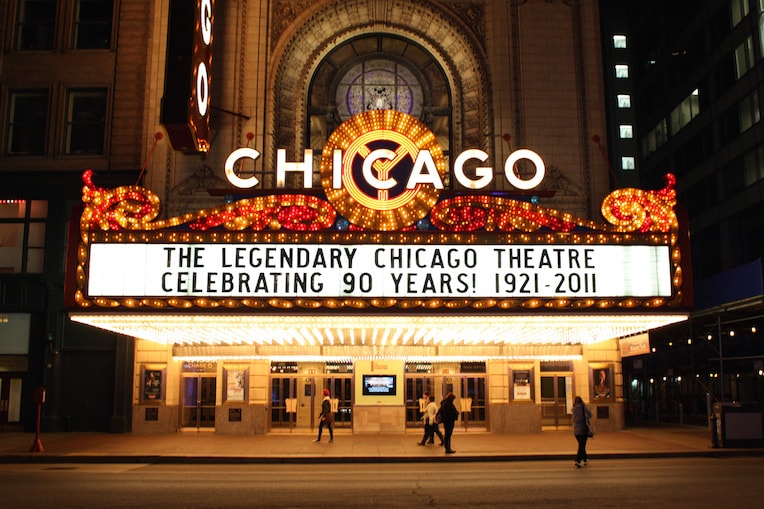 Virgo (August 23 – September 22) – The Rookery
Earthy Virgos are grounded, meticulous and practical. They are detail-oriented, and may also be prone to a bit of perfectionism. That matches up very nearly with the architecture of the Rookery, which melds the heavy, precisely-engineered early skyscraper aesthetics of Burnham and Root with Frank Lloyd Wright's delicate, artistic lobby. Lead architect for this architectural landmark, Daniel Burnham, was himself a Virgo. Frank Lloyd Wright's modern lines and the rational balance of this architectural space just screams "Virgo." Amanda, the founder of Chicago Detours, is a Virgo, and perhaps her grounded nature has contributed to building this tour company, in business since 2010.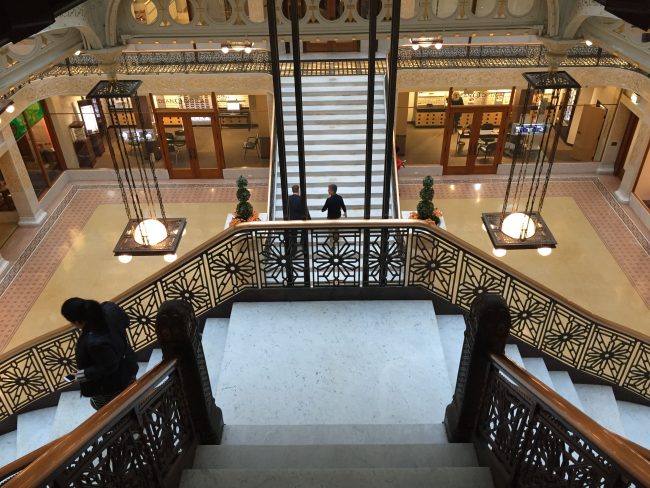 Libra (September 23 – October 22) – The Hancock Center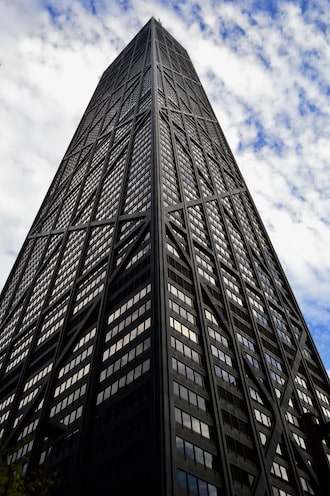 An air sign, Libras are the intellectuals of the zodiac, with a keen eye for aesthetics. Represented by the scales, they seek balance and equilibrium in their work and life. Famous Chicago Libra William Le Baron Jenney put his intellect to work creating the world's first skyscrapers, creating architectural marvels of balance, simplicity and harmony.
The larger-than-life architecture of the Hancock Center perfectly captures Jenney's legacy and represents the Libra on the Chicago architecture zodiac. Its soaring height reflects Libra's airy intellectualism, and its iconic X-shaped steel frame creates a perfect symmetry. Additionally, instead of getting bogged down in the details, Libra likes to view the world from above, and of course you can consider all the little architecture of Chicago from the vantage point of the 360 Chicago Observation Deck.
Scorpio (October 23 – November 21) – Aqua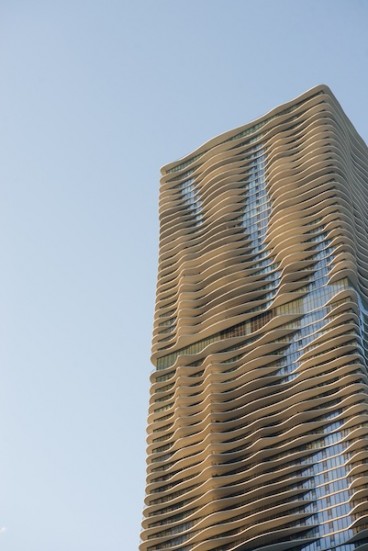 Scorpios are a water sign, tapped into the psychic and emotional sides of our natures. Famous Chicago Scorpio Mahalia Jackson was known for her powerful voice, and Scorpios are known for being passionate and strong. They're also the most enigmatic and seductive members of the zodiac.
There's no better architectural fit on the Chicago architecture zodiac for Scorpio than the Aqua Tower – our most sensual of skyscrapers. The rippling curves of Jeanne Gang's famous tower fascinate and beguile us, just like the mysterious charms of the Scorpio. Gang meticulously engineered these curves for a functional reason, and you'll have to come on a custom tour of downtown to find out how! On a purely aesthetic level though, the architecture of this famous skyscraper is clearly the spirit of a water sign like Scorpio.
Sagittarius (November 22 – December 21) – Tribune Tower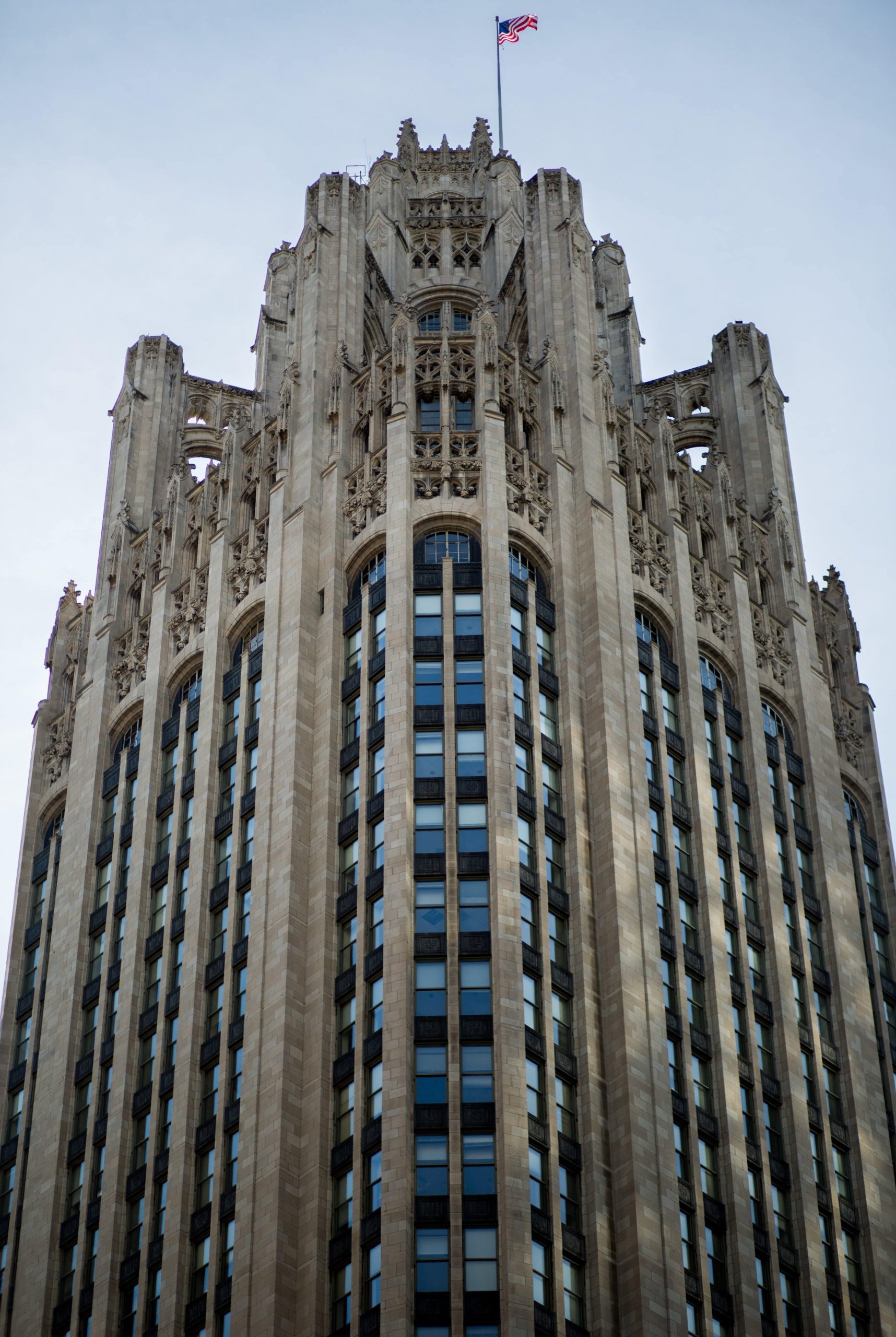 Sagittarians are well-traveled, full of interesting anecdotes from their journeys, and always on the hunt for more stories. Like Sagittarian Rahm Emanuel, they're gifted speakers who can definitely spin a yarn. They're interesting and adventurous, and can also be prone to showing off a bit, as we all know he does.
If that's not the spirit of the architecture of the Tribune Tower, then I don't even know why we're playing this game! Studded with stones from Tribune reporters' journeys, it encapsulates the Sagittarian's quest for knowledge and love of a good story. The facade of this 1920s skyscraper is an architectural relic museum of the world. And its ornate Neo-Gothic exterior hints at a tendency to embellish as well.
Capricorn (December 22 – January 19) – Sears Tower
Capricorns are driven, focused, and have a committed passion for reaching their goals. Their relentless pursuit can come across as cold and make them seem conservative, but they do have a playful side too.
That sounds an awful lot like the Sears Tower.
Its simple steel-and-glass construction and record-breaking height reflect practical, business-minded concerns. The asymmetrical bundled-tube design, like an uneven stack of boxes, shows off just a hint of humor behind this most business-like of modern skyscrapers though. The tower's engineer tried shaking some cigarettes out of a pack and, EUREKA, that's now the shape of the Sears Tower.
Aquarius (January 20 – February 18) – Thompson Center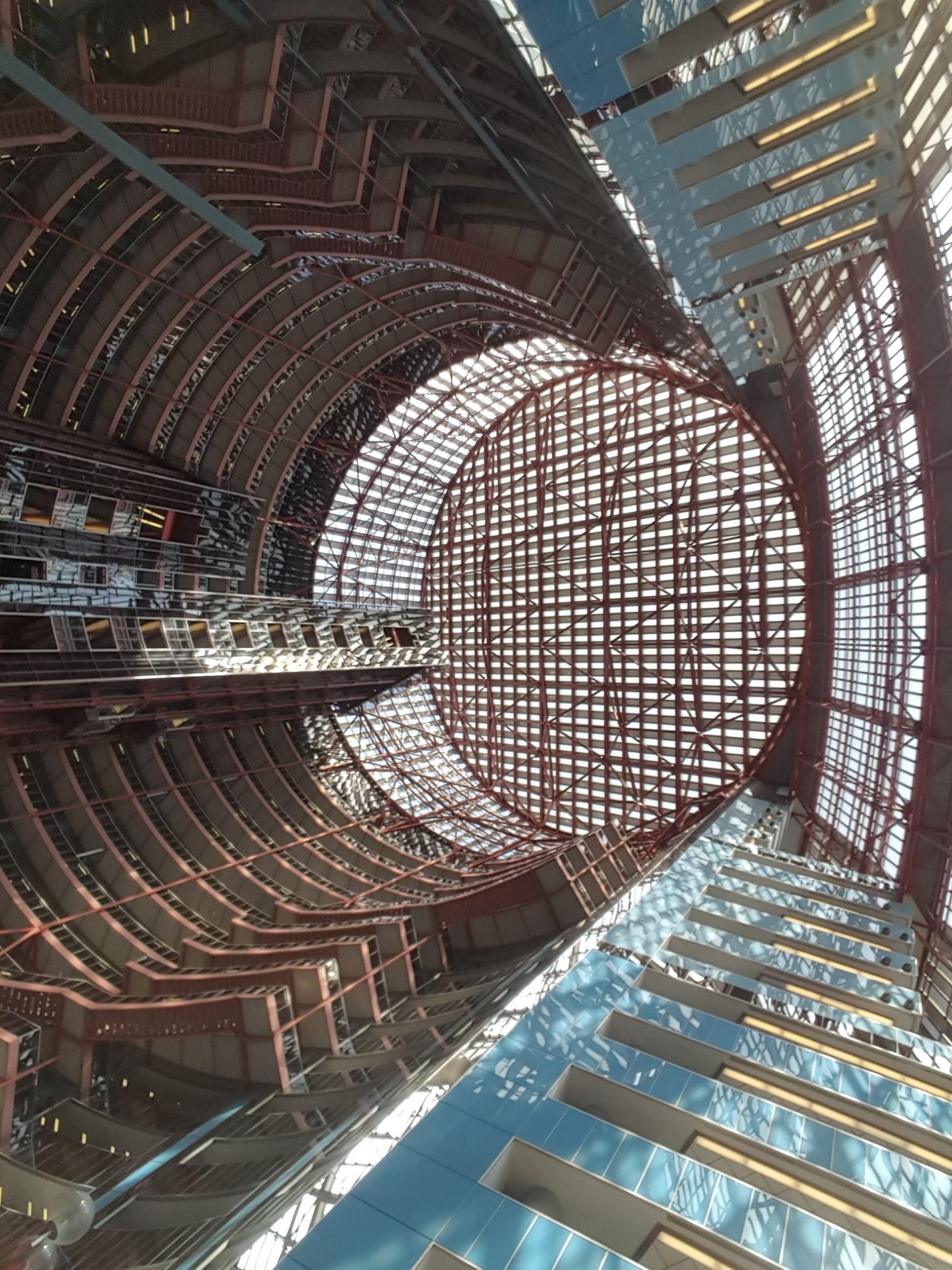 Aquarians are big thinkers and tend to go against the grain. A famous Chicago Aquarian is Oprah, who forged her own path in typical Aquarius style. Aquarians are also eccentric, offbeat and nonconformist. Hence the whole Age of Aquarius thing in the late '60s.
Aha! The gloriously idealistic and sadly incompetent Thompson Center sounds like the right fit for the architectural equivalent of Aquarius. The Thompson Center's colorful design, awe-inspiring atrium and  round glass exterior all mark it as a totally distinct Postmodern creation. Quite distinct from its nearby governmental neighbors, to put it mildly. It is truly the weird, rebellious Aquarius of the Chicago architecture zodiac.
Pisces (February 19 – March 20) – Union Station
Symbolized by two fish swimming away from each other, Pisces always has a foot in two worlds. They always need to be reminded to come back down to earth, since they're some of the most dreamy members of the zodiac. The City of Chicago is itself a Pisces, "born" March 4, and in many ways it represents that hopeless dreamer.
Ya know what? We think that also describes the architecture of Chicago Union Station. The architecture here is a glorious dream of what an intercity rail station could be. Its soaring, Classical grand hall contrasts harshly with the gritty, diesel fume-filled platforms below. One level represents the romantic fantasy of a historic train station, the other, the grounded reality, capturing the duality at the heart of Pisces' nature. For some, the train station is whisking you off to a new adventure. And for others, walking through this grand architecture is a mundane task of commuting to and from downtown Chicago.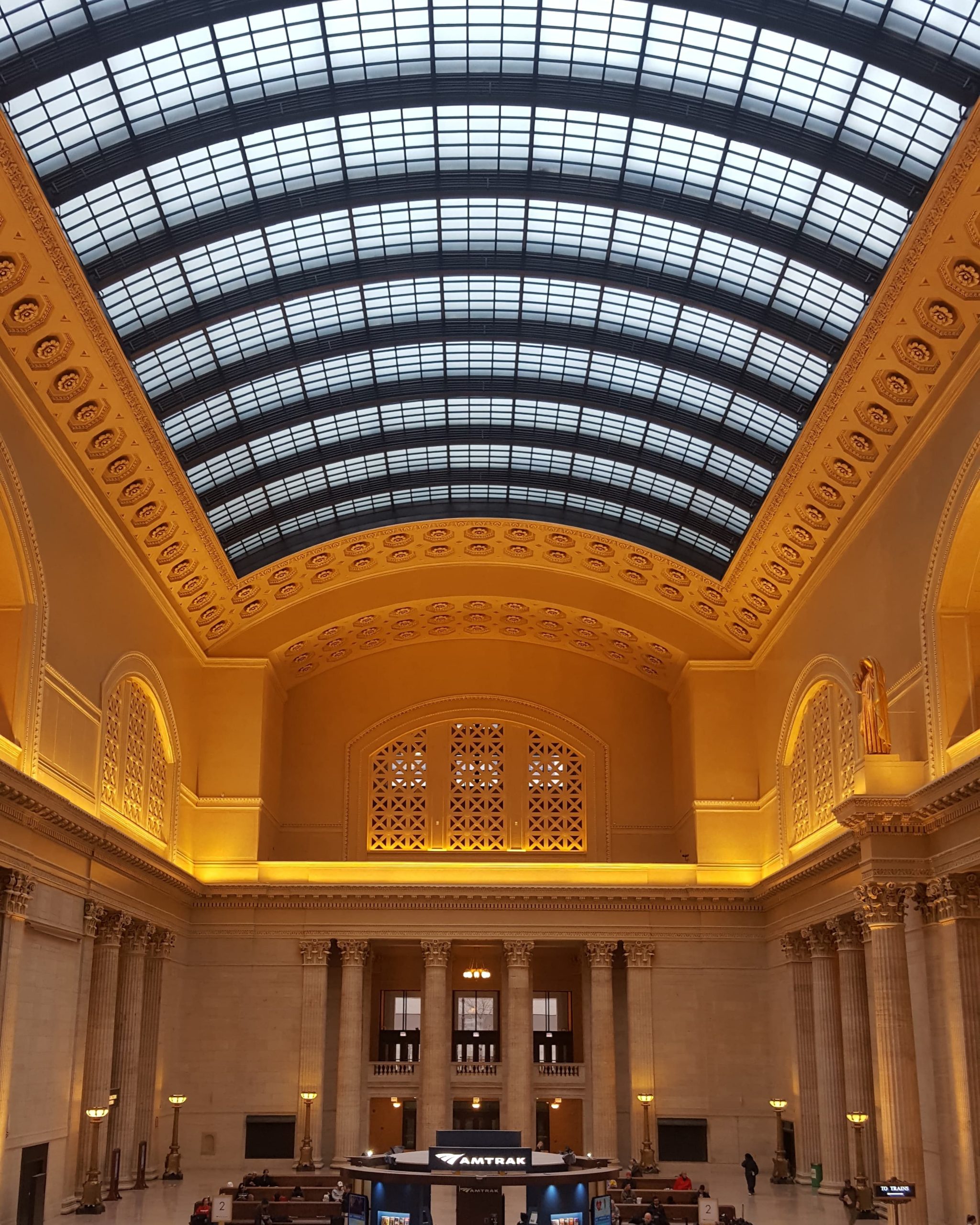 Hope you had some fun discovering your Chicago architecture zodiac!
– Marie Rowley, Amanda Scotese, and Alex Bean
ABOUT CHICAGO DETOURS
Chicago Detours is a boutique tour company passionate about connecting people to places and each other through the power of storytelling. We bring curious people to explore, learn and interact with Chicago's history, architecture and culture through in-person private group tours, content production, and virtual tours.