I'm a first generation Polish-American living in Chicago, and I'd like to take you around the old Polish neighborhood This city, of course, used to have the second-largest Polish population outside of Warsaw. So I feel pretty qualified to tell you a little bit about Chicago's Polish neighborhood. It's the area around Milwaukee, Ashland and Division. It was once called Polish Downtown, but many today call it the "Polonia Triangle." I went there in search of some Polish history and its dramatic divisions. We explore that history, and a lot more, on our Old Polonia and Wicker Park Food Tour in the neighborhood.
We research stories from Chicago history, architecture and culture like this while developing our live virtual tours, in-person private tours, and custom content for corporate events. You can join us to experience Chicago's stories in-person or online. We can also create custom tours and original content about this Chicago topic and countless others.
Chicago's Polish Neighborhood
Polish history in Chicago is juicy, and I'm not just talking about the golabki served at Podhalanka on Ashland and Division. That spot is where I began my exploration of this Chicago neighborhood, though. After I finished my nale?niki course at Podhalanka, I headed east towards the two sets of protruding church towers that are visible from the Polish Triangle.
Polish community building began with the organization of Catholic parishes, but before we get into that, let me start off with some background on my mother's motherland: for over 100 years, Poland did not exist as a state, as it was swallowed by Russia, Prussia, and Austria. These oppressive imperial regimes caused a mass exodus of Poles, primarily between 1850 and 1920 in Chicago. Many Polish people came to this neighborhood.
Rival Churches for Rival Visions
The area has two rival churches, both of which date to the early days of Chicago's polish neighborhood. Saint Stanislaus Kostka Catholic Church and Holy Trinity. St. Stanislaus aligned with the Polish Roman Catholic Union, while Holy Trinity aligned with the Polish National Alliance. This lead to over twenty years of conflict within the Polish community. The Polish Roman Catholic Union wanted to strengthen Catholicism within immigrant Poles in America, while the Polish National Alliance disapproved of conservatism of the church in Poland and fought for the liberation of the country.
Polish Chicago parishes were thus not solely spiritual sites. Each also served as community centers for Catholic Poles. The conflict created competition between the two churches in all types of programs, services, and– lucky for us today–architecture!
St. Stanislaus
The first church built in Chicago's Polish neighborhood is Saint Stanislaus Church. The current structure was designed and built in 1876-1881 by architect Patrick C. Keeley in a spare, Romanesque style. With pale brick, a giant rose window, and stone trimmings, the building reflected its values. Parishioners added the more ornate Baroque ornaments in the early 1900s.
When I walked into Staint Stanislaus Kostka Church, I marveled at the frescoes and the dome above the altar. Thaddeus Zukotynski, one of Europe's most famous religious painters, did all of the interior paintwork. The stained glass chandeliers are purported to have been made by Louis Comfort Tiffany studios and exhibited at the 1893 World's Columbian Exposition.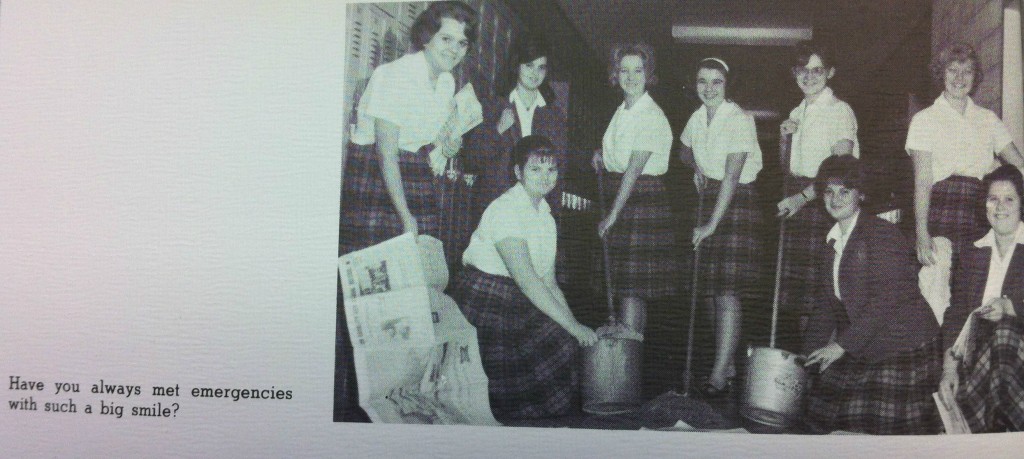 Holy Trinity
Then I walked just two blocks south to Holy Trinity Church. Established in 1874, it was always a direct rival to Saint Stanislaus Kostka. The current Holy Trinity Church–bigger and more opulent than Saint Stanislaus–was built in 1906. Like St. Stanislaus, the church exhibits a variety of architectural styles, with Renaissance and Baroque architectural ornaments to evoke the Polish churches of the 16th and 17th centuries, back when Poland wasn't underdog.
Unlike at Saint Stanislaus, I could not just walk into Holy Trinity. I had to find the priest's office next to the church to unlock the doors. The church's interior is breathtaking to behold.The elaborate domed and coffered ceiling has no interior columns for support. Icons, moldings, and bright frescoes cover every square foot of the interior.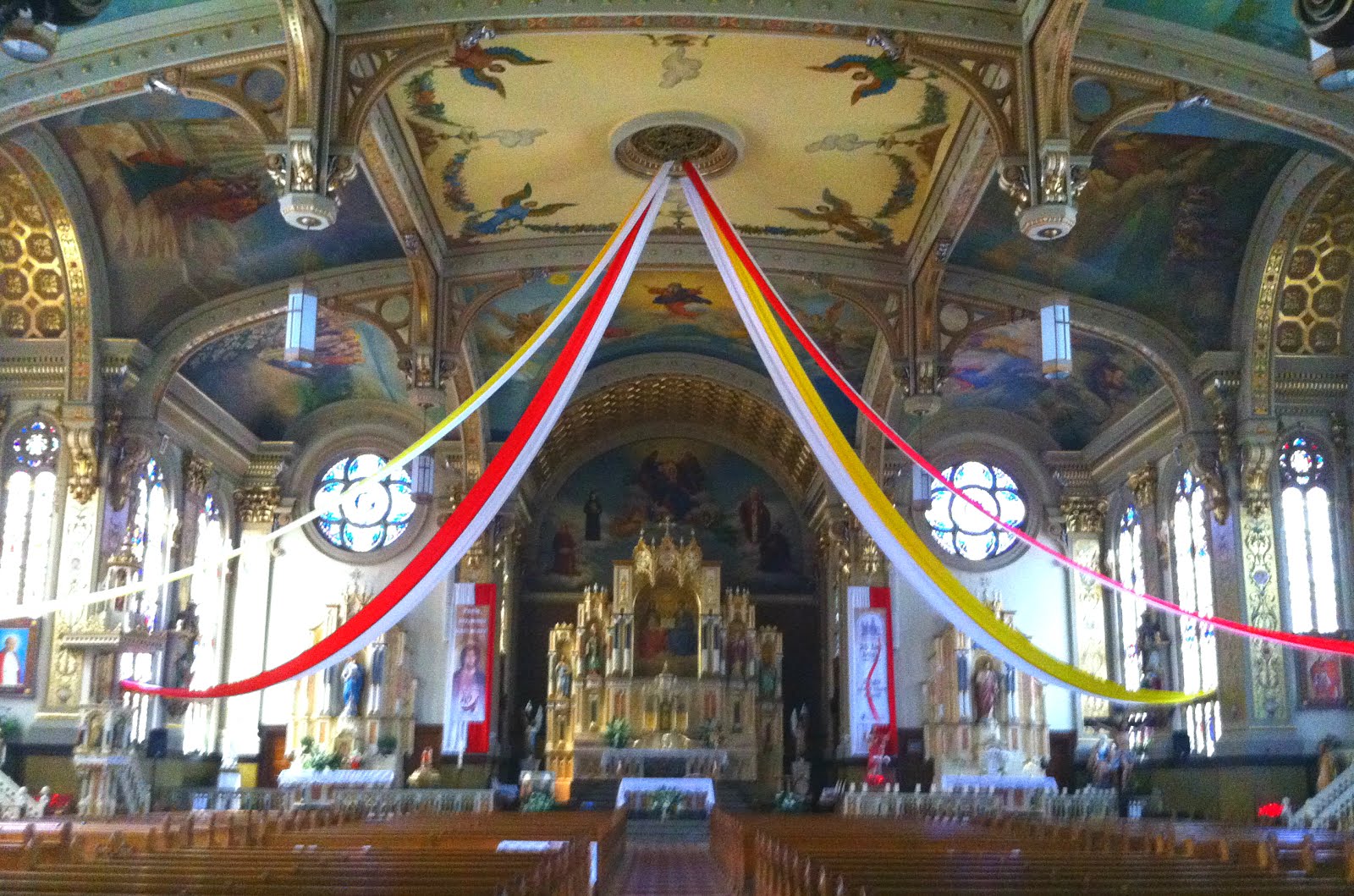 The political and religious divides in Chicago's Polish neighborhood extended into community groups and organizations. But the Polish community came together at the start of WWI. Their common goal was the reunification and independence of their homeland. And that indeed happened! So Poland has changed Chicago and Chicago, in turn, has changed Poland. To be continued in "Polonia Triangle: Part 2"…
—Klaudia Siczek, Editorial Intern
ABOUT CHICAGO DETOURS
Chicago Detours is a boutique tour company passionate about connecting people to places and each other through the power of storytelling. We bring curious people to explore, learn and interact with Chicago's history, architecture and culture through in-person private group tours, content production, and virtual tours.