Chicago's historic buildings are a three-dimensional manifestation of our city's history and culture. If these buildings could talk, they would have endless stories to tell about the city and the many people that have passed through. Read here to learn how to better understand the architecture around you, and imagine, if Chicago's buildings were among the guests at your Thanksgiving dinner, the stories they would tell!
As an architectural historian, I'm always on the look-out for those stories. With the Thanksgiving season upon us, I'd like to give thanks to the beautiful architecture of Chicago. So I've compiled a list to jump start your understanding and appreciation architecture. When I look at a building for a professional project (or even just my own curiosity!), I often look for the same things to gain a basic understanding of what I'm seeing. If you're exploring architectural history in Chicago, whether you're a local or a visitor, here is a list of five ways you can appreciate Chicago's historic buildings.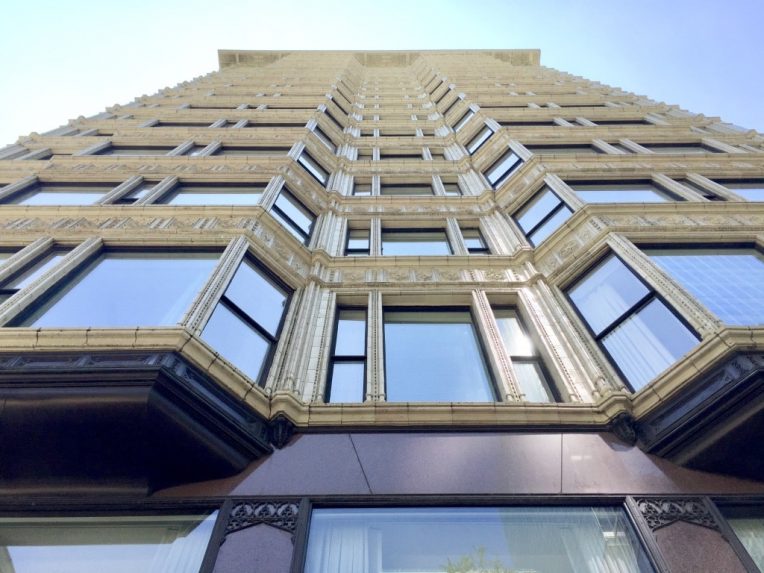 #1. Architectural Style
The style of Chicago's historic buildings is one of the most fun things to look at and talk about. From Classical Revival to modernism, Chicago has had a national and even world-wide influence since the nineteenth century. Of course, discussions of style often get complicated very quickly (though that just means there's all the more to talk about. Cue Thanksgiving dinner discussions!). Like any trend, style reflects not just the current tastes, but the opinions and budget of the people behind the building, including the owner, the architect, and the builder.
The 1893 World's Columbian Exhibition in Chicago began a resurgence of the Classical Revival style rippling across the country. The Prairie School of architecture has its roots in Chicago, thanks in part to Frank Lloyd Wright's work in area like Hyde Park and Oak Park.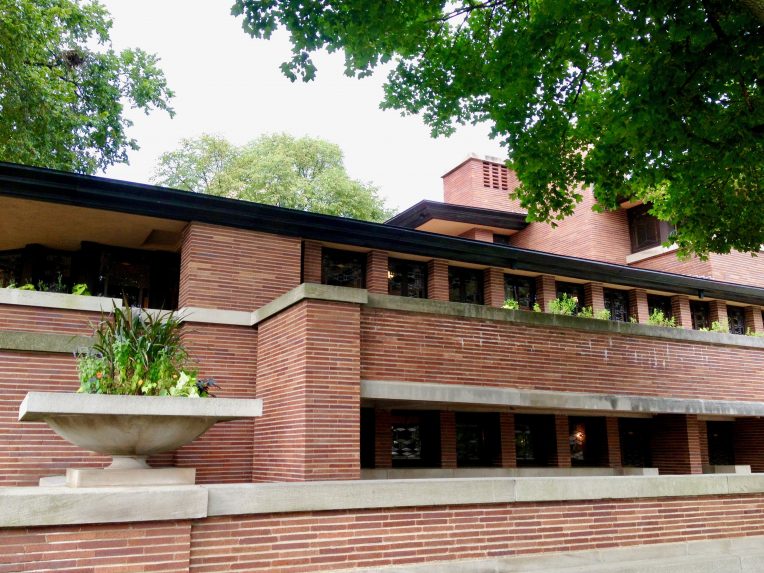 Mies van der Rohe, another architect active in Chicago in the twentieth century, pioneered a very different style of Modernism: the International School. You can find his trademark glass skyscrapers in downtown Chicago, on many university campuses, and along the shore of Lake Michigan.
That isn't all! Chicago has many well-recognized local-only styles to appreciate as well. Generally, local styles of architecture (or the lack thereof) are called vernacular architecture. Several vernacular styles can be easily recognized among Chicago's historic buildings, including the Chicago bungalow and courtyard apartment buildings. Chicago even has its own window type, the Chicago window: a large single pane with two narrow double-hung windows, one on either side.
This Thanksgiving, we can be grateful for an amazing variety of architectural eye candy around Chicago, coming in the form of countless ages and styles.
#2. Materials
The materials used to build a building can tell you so many things (and besides, some of them are just really fun to look at up close). Materials can tell you a lot about the technology and materials available, particularly in the days before trains and trucks made nationwide transportation viable. For example, out in the lumber-rich and time-short Pacific Northwest, pioneers built primarily wood houses.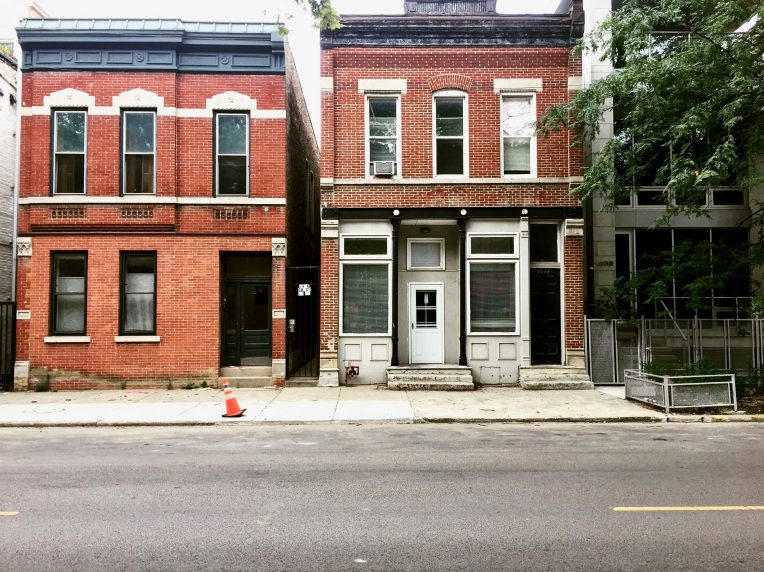 Meanwhile, the pioneers on the Great Plains found materials were few and far between. So many settlers constructed houses made of sod. Laura Ingalls Wilder briefly lived in a sod house in the children's classic, On the Banks of Plum Creek. Materials can tell you more locally-rooted stories as well.
In Chicago, the Great Fire of 1871 led to an uptick in the use of non-flammable materials (hello, brick!). The Italianate style dominated post-fire construction. These post-fire buildings can be seen in many parts of the city and were almost always built with bricks. They reflect the changing nature of post-fire style and material preferences.
#3. Look around the corners to appreciate all sides!
It is easy to just look at the front of one of Chicago's historic buildings. I get it. The front door is there and there may be a lot of details to take in. I had a professor that liked to tell us, you don't truly get to know a building until you've been in the basement and the attic.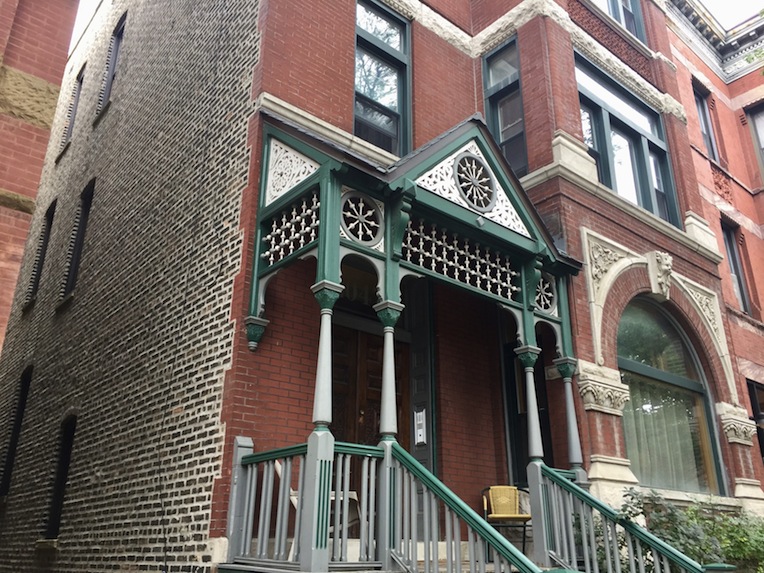 The same thing should be said of the sides and back of a building. Looking around the corner can reveal the actual construction of the building. Nicer bricks frequently adorn facades in places like the historic Pullman, on the far South Side, and even on Chicago bungalows. But take a peek down the sides and you might spot Chicago common brick. You'd never know if you didn't peer around the corner.
#4. Property Appraisers
I may be an architectural historian, but just admiring architecture from the street is one of my favorite pastimes. That said, if I really want to learn about a building from a deeper perspective, I have to hit the books. Luckily, a lot of information is online these days. Appraisers vary by county and state. In Cook County, you can view properties online and get a quick rundown of facts.
It's important to keep in mind that the property appraiser records can be incorrect, but they are generally close. If you've already looked at the style, materials, and construction, you will likely have a good sense of whether the listed construction date fits. Need a more precise record? Head to the property appraiser's office to track back the sales of the property.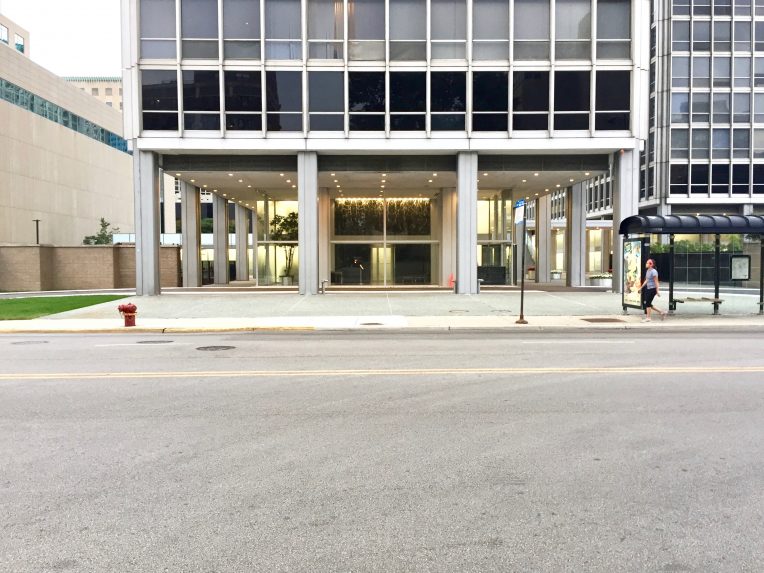 #5. Appreciate the local history of  Chicago's historic buildings
Nothing pulls the story together like a little knowledge. The context of what was going on during the time that your building was built. You can dig into political events, economic booms and busts, and immigration of new communities. Most any Chicago building, whether they are suburban bungalows or urban skyscrapers, are part of local trends that reflect bigger cultural shifts. Learning about the Great Chicago Fire is key to understanding what the building owners were thinking at the time. Right after 1871 they were likely thinking, let's build something that won't burn!
The best part about Chicago architectural history is that it's an inexhaustible source of intrigue, stories, and learning. Not only is there always something new to explore, but there's something for everyone. Chicago's skyline is etched with disasters, triumphs, technological advances, and shifting cultural tastes. Just look closely and you'll start to see snippets of the buildings' stories that you can appreciate on any day of the year!
– Susan Trexler, Guest Blogger