Sometimes I need a break from going downtown just about every day. Our office is in the Loop and many of our tours, too. In order to build a tour business, and not just a tour hobby, one has to start where the visitors are – both from afar and from the suburbs. Chicago Detours hopes to soon create events and tours in neighborhoods, which is especially where my own love for Chicago is rooted: Albany Park.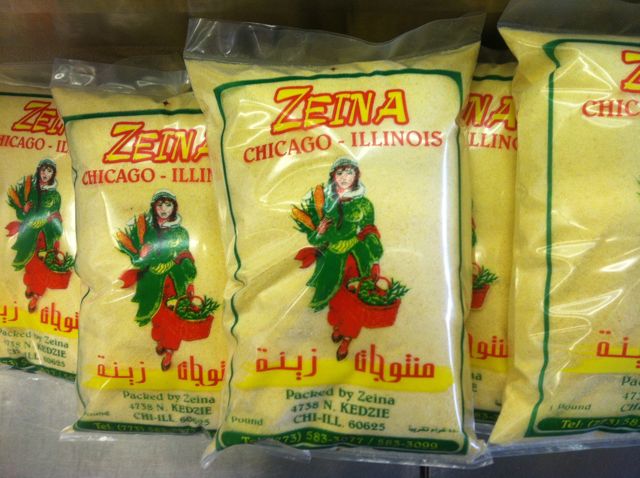 Albany Park History and Community
I became familiar with Albany Park, a neighborhood on the Northwest side, a few years ago when I taught video production classes through a great youth media organization called Community TV Network. Teaching at high schools brought me to explore Chicago neighborhoods on all three sides of the city. At Roosevelt High School in Albany Park, I taught youth how to make videos with an After School Matters Program. Before and after class I wandered the neighborhood, and discovered firsthand how this neighborhood is one of the most diverse in the country (which is partly measured by the number of languages spoken in the home).
The ethnic diversity of the Albany Park community surfaces – of course – in the variety of food available there. With significant populations of Guatemalans, Mexicans, Indians, Cambodians, Somalians, and Eastern Europeans, the options are plentiful. The food of one region of the world in particular has received the attention of my taste buds whenever I am in Albany Park – the Middle East.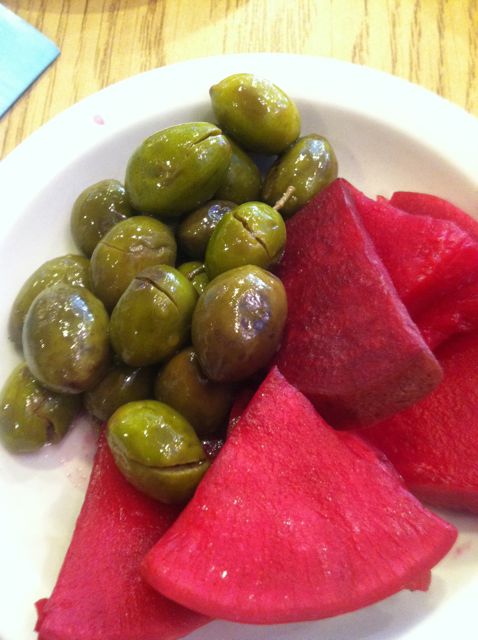 Middle Eastern Dining in Albany Park
Residents here hail from all over the Fertile Crescent and beyond, including Iraq, Iran, Lebanon and Jordan. I took the picture, of the olives and turnips, while dining at Salam. This restaurant is on Kedzie, just south of the Brown Line station. Salam, which literally means "peace" and is used as a greeting in Arabic, used to be just one stark, florescent-lit narrow storefront with a fryer and a grill, and a few guys behind the counter serving quick, fresh, cheap falafel and super creamy hummus. Now they're moving up, with slick new menus, a double-wide space, giant photos of impressive Middle Eastern architecture, and more fitting prices considering the great quality of the food.
I can never decide on anything, so I always convince my guest to split several things. We'll get a kifta sandwich, stuffed with grilled lamb and beef, which is ground with fresh spices and pressed into a sausage-shape and drizzled with tahini sauce. Then we'll get a plate of very fresh baba ganoush or hummus, a couple falafels straight out of the fryer (just the fried chickpea balls themselves, not in sandwich form), and a plate of tabouleh. They always give you a plate of olives with pickled turnips, too. I've asked people why they dye them that color, using beet root, and no one seems to know. Maybe they look too funky otherwise? Or should I say, not funky enough?
Grocery Shopping Options
I like to fuel up at Salam, and then hit the markets. The Lebanese-owned Al-Khyam market has meats, cheeses and many isles of teas, spices, grains, and interesting kitchen devices.  I recommend heading to the deli counter for fresh feta and really reasonably priced olives. Consider the dairy isle for labneh. This kefir cheese, great to dip pita in, is heaven when drenched in olive oil. I like to bastardize it with preserves and almonds for breakfast sometimes, and I've made some killer cheesecakes with it.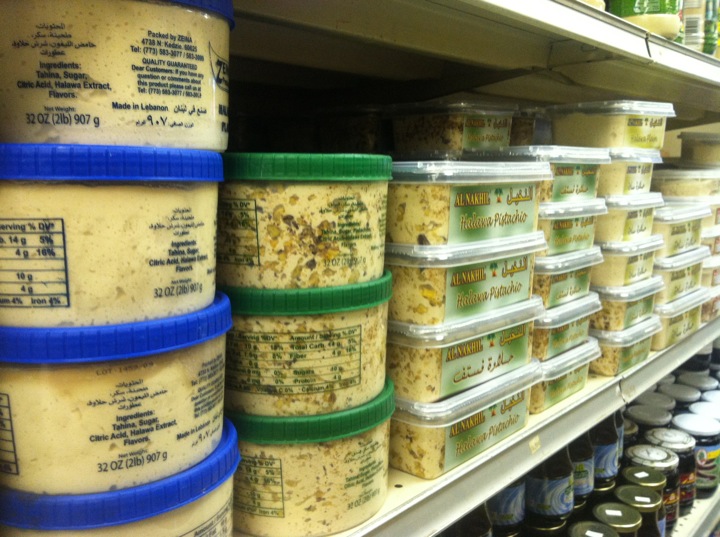 Another treat at Al-Khyam is halawa, a ground almond sweet, and not just little bars of it as you usually find it, but bucket loads!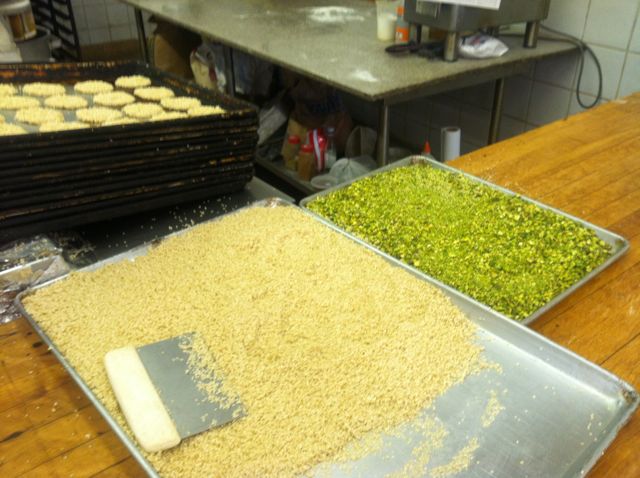 The bakery inside the market may seem tempting, especially with the ingredients just exposed out in the open for all, but hold off for the top notch quality sweets at Jaafer Bakery.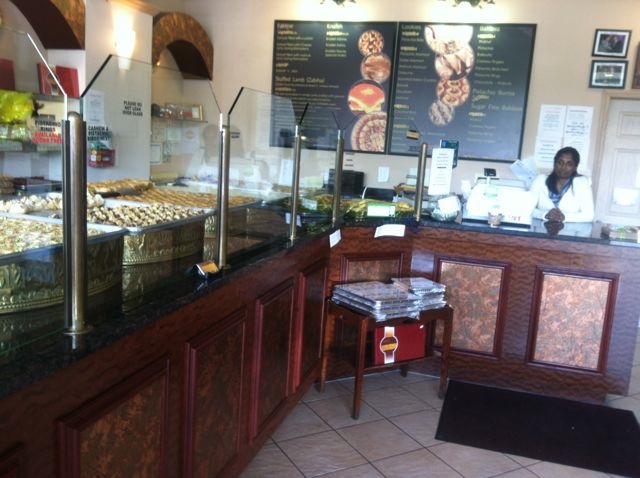 Pictured here is Jaafer Sweets co-owner Hannah inside this beautiful bakery. Only in my wildest dreams could there be a baklava that includes walnuts, pistachio, almond, cashew and pine nuts. But they have such a thing here. They even have a deliciously smoky and dark chocolate baklava.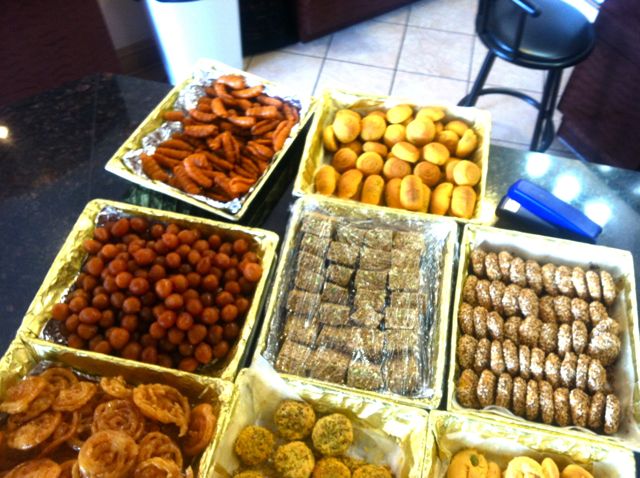 Beyond these treats here, they also have some specialties not on display. They bake kenafeh on the spot, a shredded filo dough pastry with sweetened cheese and rose water. And I'm thinking of throwing a party some day just to take advantage of their catering menu, which includes whole turkey or whole lamb (yes an entire lamb) stuffed with rice and spices, and all kinds of amazing side dishes.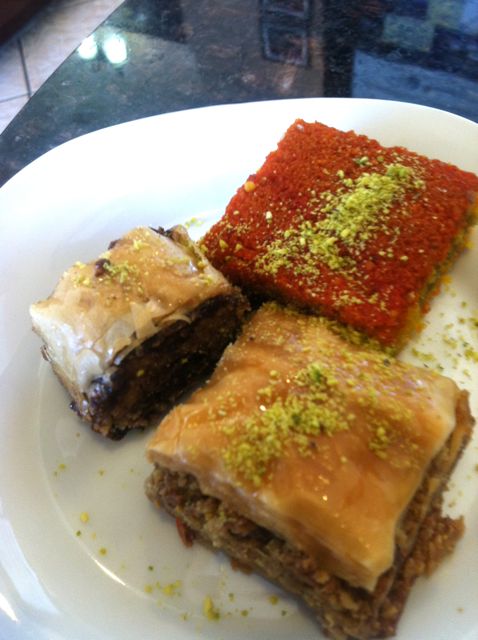 It always surprises me that many Chicagoans aren't familiar with Albany Park. It's easy to get there on the brown line, and for a Logan Square resident such as myself, it's just a 10-to-15-minute bike ride away. And I'm quite sure that I've barely scratched the surface. So the real question about Albany Park is – should we have a tour there?
— Amanda Scotese, Executive Director
Salam
4636 N Kedzie (just south of the Brown Line, between Montrose and Lawrence)
Al-Khyam Bakery & Grocery
4738 N Kedzie (just north of the Brown Line, Montrose and Lawrence)
Jaafer Bakery
4825 N. Kedzie (just north of Lawrence)