Valentine's Day is nigh, so we have three Chicago date ideas for people who find romance amidst the city's history and architecture. These activities and locations provide the perfect setting for a date night, while also indulging our passion for Chicago's past.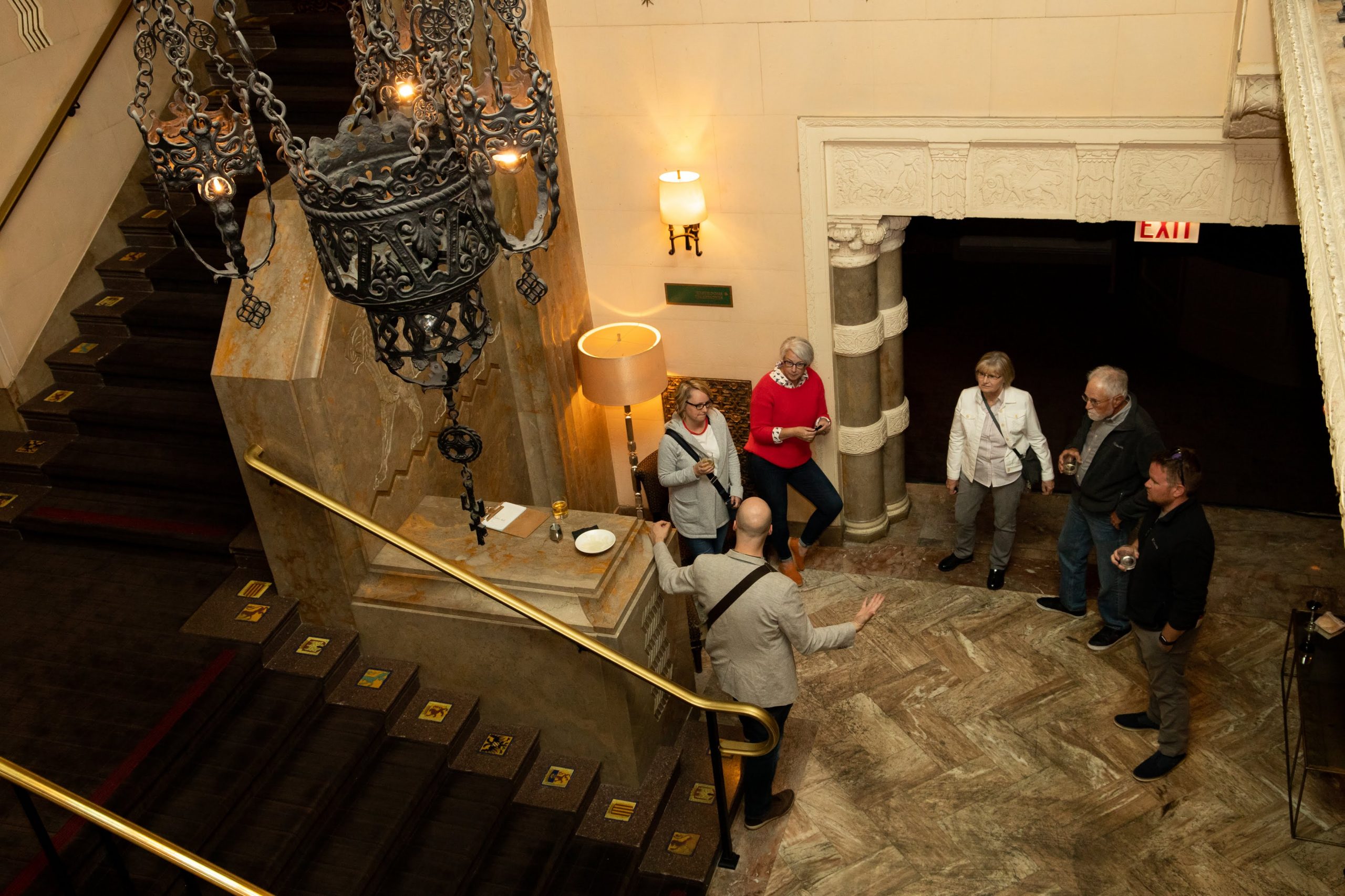 Nothing's more romantic than hearing stories about billy goats and gangsters, right? Certainly makes our hearts flutter!
The mostly-indoor Historic Walking Bar Tour should be on any list of Chicago date ideas regardless of the season. It combines three rounds of drinks and snacks with stories and beautiful, interesting spaces from the entertainment history of the Mag Mile. This tour is very popular with locals, and couples out on a date night join this tour almost every week, which gave us some inspiration.
This year, we're taking it up a notch with a special version of the tour on Saturday, February 15th. The tour guide (yours truly) will share some stories we've newly researched about the more romantic side of the Mag Mile. Couples will each share a decadent slice of chocolate cake near the tour's conclusion, in a gorgeous hidden space within a Jazz Age skyscraper. Hope to see you on the 15th!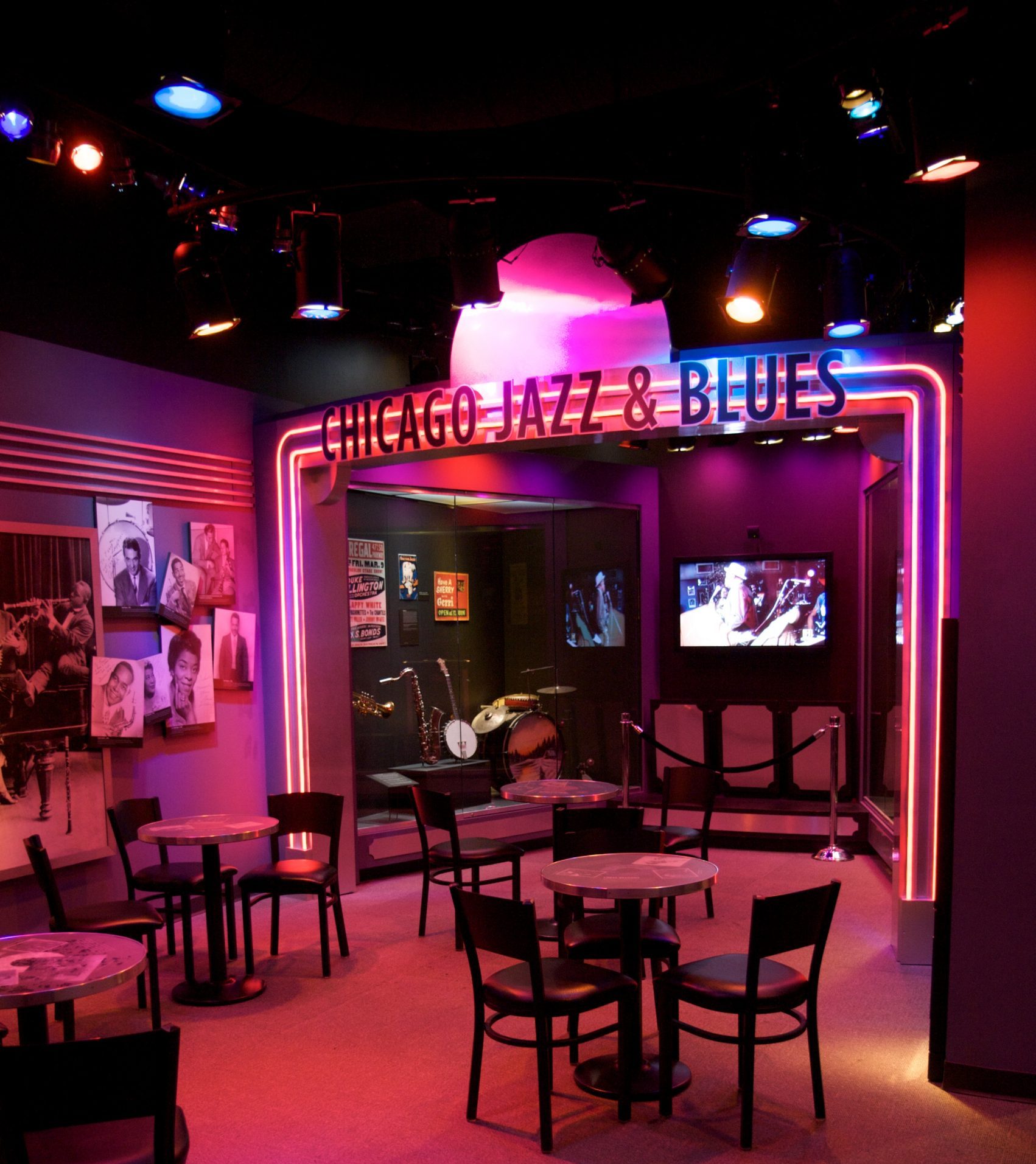 Don't let anyone tell you that a trip to the museum cannot be romantic! The Chicago History Museum is, of course, a wonderful research institution and their permanent exhibit "Crossroads of America" is great. Marveling at the artifacts on display there, along with their current "Modern by Design" special exhibit, should be on your Chicago date ideas list because it allows so much freedom. There can be a lot of pressure during date, especially in the early stages. The scope and size of the exhibits will give you plenty of material to chat about.
The History Museum's location helps its status as a date destination. The Old Town entertainment district is just blocks away on Wells Street. You can grab dinner, drinks or see a Second City show. A solid one-two punch amongst Chicago date ideas.
As we have covered before, rooftop bars have cemented themselves among Chicago's best date ideas. There's a lot of competition in this field, but we'd wager that a Valentine's date night done right should feature the LondonHouse Rooftop. Situated right at the historic heart of the city, the sightlines from the LondonHouse Rooftop are spectacular. You and your paramour can peer straight down the Mag Mile or gaze towards the main branch of the Chicago River backlit by brilliant dusklight.
The LondonHouse offers both drinks and food, of course. Fair warning that the menu's prices do tend to match the million dollar views. The building has a long history of romantic date nights, to boot. Sadly, there's not likely to be lovely lounge singers like Sarah Vaughan, which the old London House dinner club once hosted. You can still listen to that stellar music on your way to the date though!
A Tour Is Always One of the Best Chicago Date Ideas!
The Date Night Historic Bar Tour on the 15th is capped at 14 guests and its already filling up fast. Don't wait too long to reserve a spot.
Can't make the Date Night Historic Bar Tour? Don't sweat it–all our walking tours are fun date ideas. I regularly lead couples around town on the Historic Chicago Walking Bar Tour and 1893 World's Fair Tour. Find a Friday or Saturday that works for your special someone and leave the rest to us.
– Alex Bean, Content Manager and Tour Guide