An early November cold snap makes it abundantly clear that it's time for the 2018 Chicago Detours Gift Guide. Indeed, Thanksgiving falls on its earliest possible date this year. Its already high time to start your Christmas shopping. So quaff that eggnog, dig your mittens and knit hats out of the closet, bring this post up on your phone and get shopping!
#1. 3D Framed Relief Map of Chicago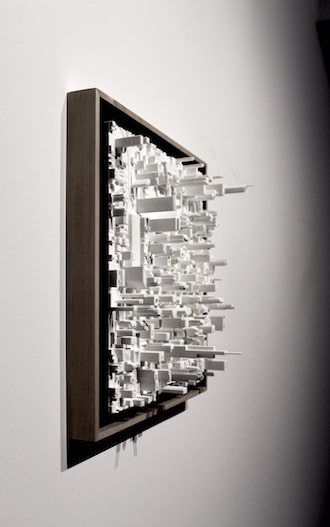 Every local and their mother has a map of Chicago up on the wall. But how many of those maps have the famed buildings of downtown popping right off the wall? Not too many, I'd wager!
That's where The Campbell Collection's amazing relief maps of downtown Chicago's architecture come in. Owner John Campbell is an architect with a 3D printer and a love for this city. His gorgeously rendered map will surely be the place of pride in your living room. Just, uh, make sure you're not too tall or have toddlers in the house. Might be in danger in that case.
#2. Architectural Artifacts
One of our fave raves is shutting down. Architectural Artifacts will close its 80,000 foot Ravenswood location at the end of the year. While founder Stuart Grannen will still collect and sell artifacts online, the retail shop will soon shutter. So get in there while the doors are still open! You'll find an overwhelmingly vast collection of architectural relics and salvaged marvels. Some of them will certainly stretch your wallet (hello, $18,000 carved filial from the Chicago Courthouse destroyed in the Great Fire), but it's a gift quite unlike any other.
#3. 'L' Gear from Transit Tees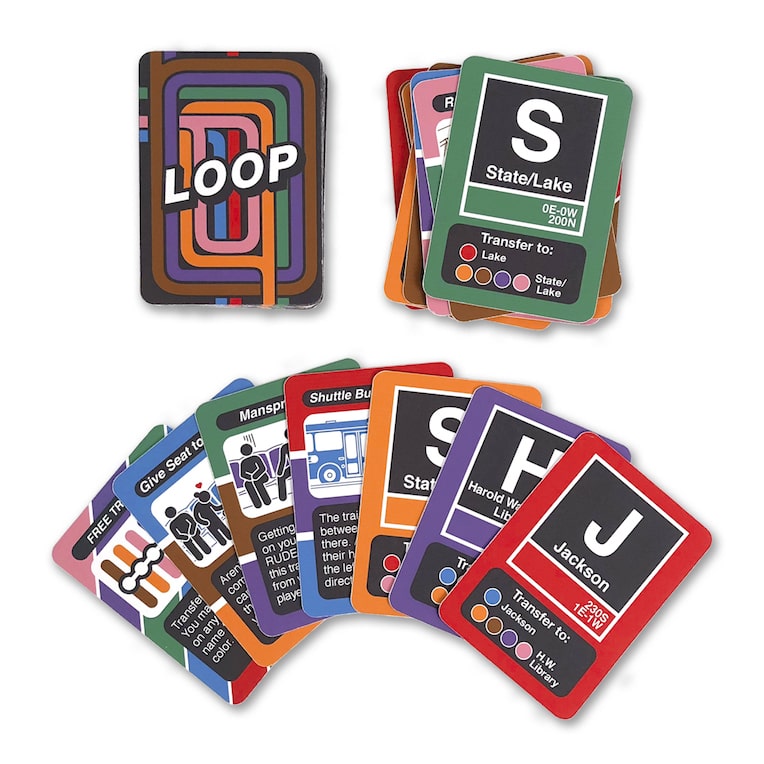 Chicago-themed clothing and gear is de rigueur for locals and transplants alike. So it takes a unique spin on things to catch our eye. Transit Tees has that covered and then some. My favorite is LOOP The Elevated Card Game, a CTA-themed challenge that's perfect for that one friend who's very into both games and local lore. You know the one. Yeah, that one. Him. Get him that and pair of Chicago Hot Dog Socks and call it done.
#4. Chicago Park District Swag
We picked this out two years ago, but it's just too good not to list again. The Chicago Park District has a whole bunch of branded prints, phone cases, magnets, and other swag. I love the Park District artwork from the '30s, like the gorgeous Adler Planetarium print. Ugh. Perfection. Hats off to the civil servants and artists who made stuff like this available.
#5. The Inkling Shop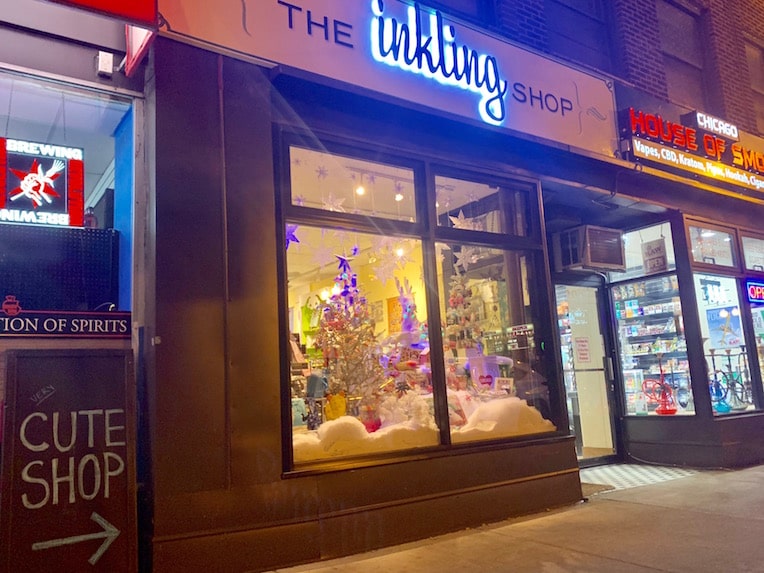 The next hit on the 2018 Chicago Detours Gift Guide is an old favorite of mine. The Inkling Shop is a cute little card, stationery, and gift shop on Broadway in Lake View. The North Side has many such shops (hello, Foursided), but I've always found Inkling's offerings and endless friendliness very welcoming. It's the perfect indie spot to pick up a funny card or locally-themed tchotchke. I will also put my nerd credentials on the line and vouch for their awesome collection of vintage local and state maps. I have been known to walk in with my son just so we can look at maps together. Plus, they have this uhhhhhmazing poster.
#6. Support an Arts Non-Profit
Not everything in our 2018 Chicago Detours Gift Guide is a traditional present per se. We've long been advocates for and supporters of the arts here in Chicago. So we're encouraging you to donate to an arts-centric non-profit like the Chicago Artists Coalition or the Albany Park Theater Project. Charitable gifts like this enable striving artists all across Chicago to continue making this a city known for its art and culture. The Council for Arts Education has a list of local and state arts groups that will surely be happy to hear from you.
#7. Support a Housing Non-Profit
Friends, I read Evicted: Power and Profit in the American City by Matthew Desmond earlier this fall. My outlook on housing, poverty and our social obligations to one another will never be the same. I encourage you to make a donation to a housing non-profit part of your gift-giving this year. This awesome list of 25 Chicago non-profits which work on housing issues is a great place to start. You can help turn someone's life around this holiday season.
#8. The Glessner House and Clarke House Museum Tours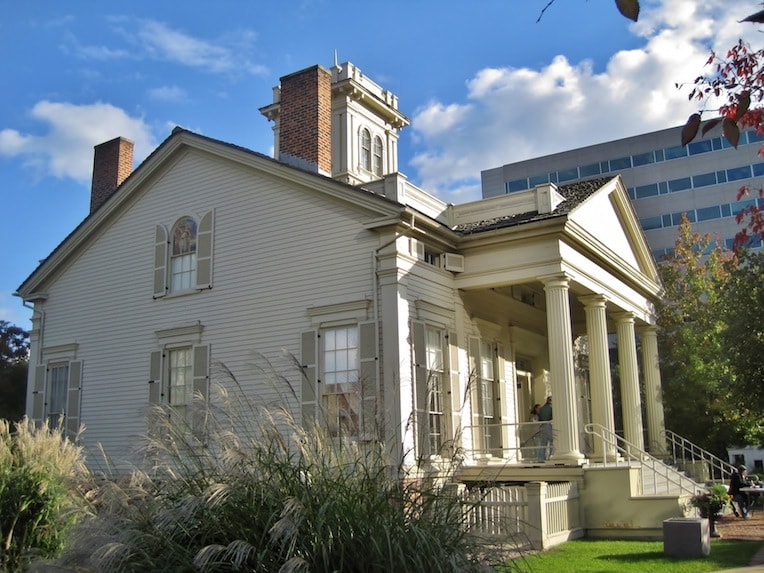 Prairie Avenue was once the most exclusive enclave in Chicago. Business moguls like Pullman and Field built extravagant Victorian palaces for themselves on the breezy shores of Lake Michigan. The elite residents are long gone, but the Glessner House and Clarke House Museums maintain the glamour of Gilded Age Chicago. The Glessner House is an imposing fortress of a mansion, designed by the influential Henry Hobson Richardson. The Clarke House is a Greek revival mansion built in the 1830s. Current historical consensus says it's the oldest building constructed in the city of Chicago. DCASE, the city's Culture Department, has beautifully restored it. Taking a free tour of either mansion is a perfect gift for those locals who've done our walking tours 7 times each.
#9. Third Fridays at the Bridgeport Art Center
If your loved ones geek out over art rather than architecture, then we recommend setting them up for Third Fridays at the Bridgeport Art Center. The artists, designers, photographers, and woodworkers (!) of the Art Center open up their studios for demonstrations and special events at Third Friday. The event on December 21st will surely be holiday-themed, which could make a fun group outing. Also, the Bridgeport Art Center is an awesome venue filled with history and our friends at the Chicago Maritime Museum. Check it out already!
#10. Chicago Detours Gift Cards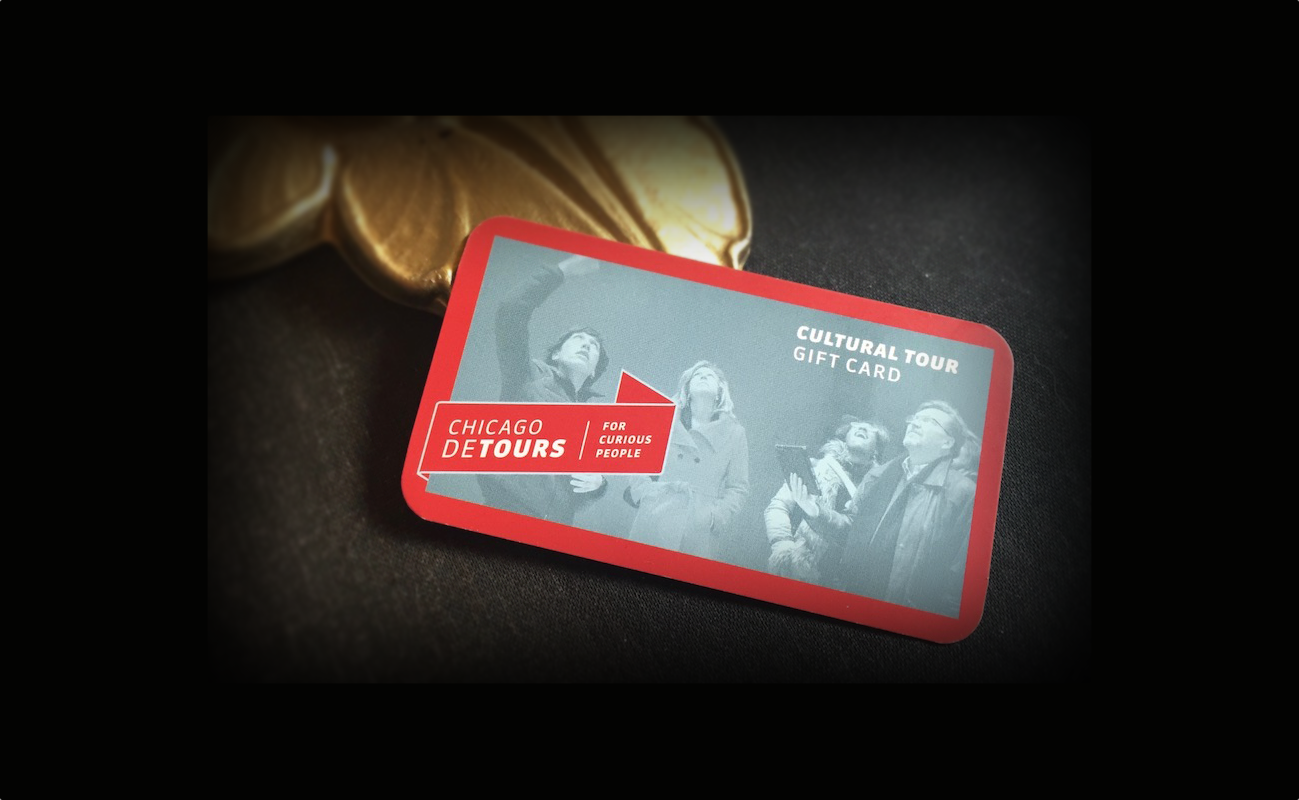 Yes, this is us. Can you blame us though? After all, this is called the 2018 Chicago Detours Gift Guide! Honestly though, you can't go wrong with some Chicago Detours gift cards. Available in several different increments, these gift cards enable you and yours to engage in some local fun. Some early gift-giving would enable you to use these on our Holiday Tour of Drinks, Daleys and Dead Guys, which runs through December 29th. They're also perfect for one of our year-round outings like the Loop Interior Architecture Walking Tour, the Historic Chicago Walking Bar Tour, and the 1893 World's Fair Tour.
We hope the suggestions in the 2018 Chicago Detours Gift Guide prove helpful to you. Don't forget to check our our Chicago book recommendations as well. Happy Holidays!
– Alex Bean, Chicago Detours Content Manager and Tour Guide