Our Old Polonia and Wicker Park Walking Tour with Food has been a great hit this summer. This tour has a good amount of time outside, unlike our mostly indoor walking tours. So we have to retire it during the colder months. However, we are going to offer one last chance for you to join the Wicker Park tour on Sunday, October 15 at 1:15pm.
When I originally started Chicago Detours, I had the vision of getting people out of downtown and into the neighborhoods. Alas, the tourism market is dominated by folks who want to go downtown. It makes sense, of course. If you're a visitor from across the globe or a Midwesterners coming into the city then you'll want the highlights. Happily, my seven-year-old business has grown to a point where we have enough reach to offer tours that go out into our Chicago neighborhoods.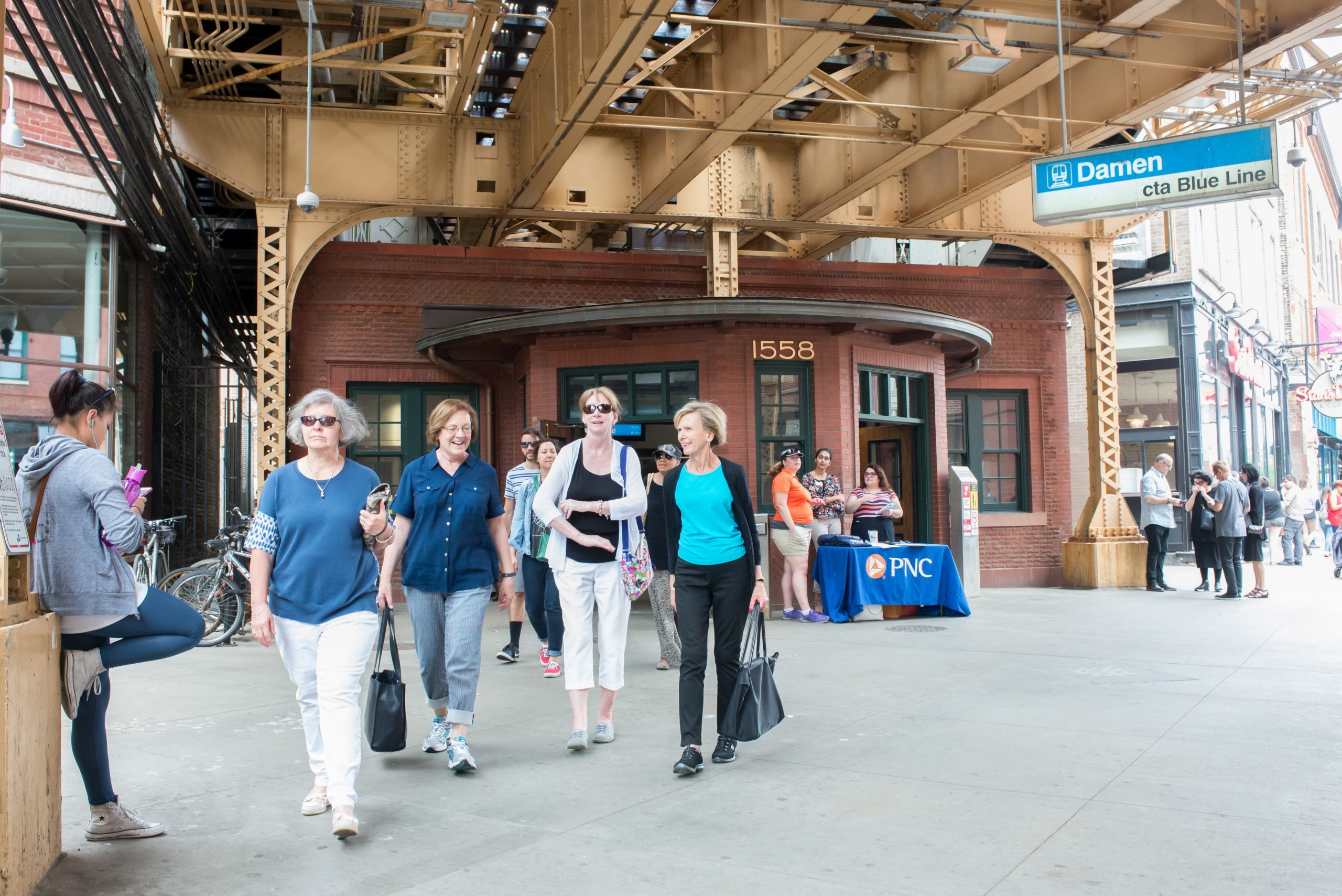 Why Go On the Wicker Park Tour?
It was interesting to see the different reasons why tour guests were attracted to our Wicker Park tour. We had a few former Chicagoan ladies who were vacationing back home together. They chose to stay at an Airbnb in the neighborhood, so the tour fit right in. A recent transplant to Wicker Park brought her two parents. We've gotten a few people with Polish ancestry looking to learn more about the experience of their ancestors. They probably also wanted to dine on one of the delicious pierogi we eat on the tour, too. When we offered this tour as an event for the University of Chicago Alumni Club, it sold out within days of being released.
Mid-October in Chicago can still have heat waves! We hope you'll take advantage of this special occasion to come out with us on a Sunday to explore the neighborhoods, their people and history, of Noble Square and Wicker Park.
— Amanda Scotese, Executive Director