People who love Chicago appreciate gifts that show some Chicago pride and explore the stories of our city's architecture and history. At least – this is what we think! We at Chicago Detours have designed, printed and compiled holiday gifts. These limited-availability gifts are available for purchase in our Chicago Gift Store.
Badass Women Journal Booklet
The
Badass Women Journal
is designed to uplift and inspire people who respect diversity, love women's history, and are badasses themselves.
We give a portion of the proceeds to the South Side Giving Circle of the Chicago Foundation for Women.
This 5.5" x 8.5" booklet with blank pages and eight fun and colorful illustrations of inspiring women from the past who we should know about. Included are brief stories of each woman, including daredevil pilot Bessie Coleman and community activist Guadalupe Reyes. These women have Chicago roots with impact that resonates well beyond our city limits and across the country.
Blank pages include some thought-provoking quotes from famous female heroes like Gloria Steinem and Michelle Obama.
Buy this gift for all the badass women in your life – moms, daughters, wives, sisters, cousins, co-workers, bosses, and friends.
Chicago Architecture Crash Course Rental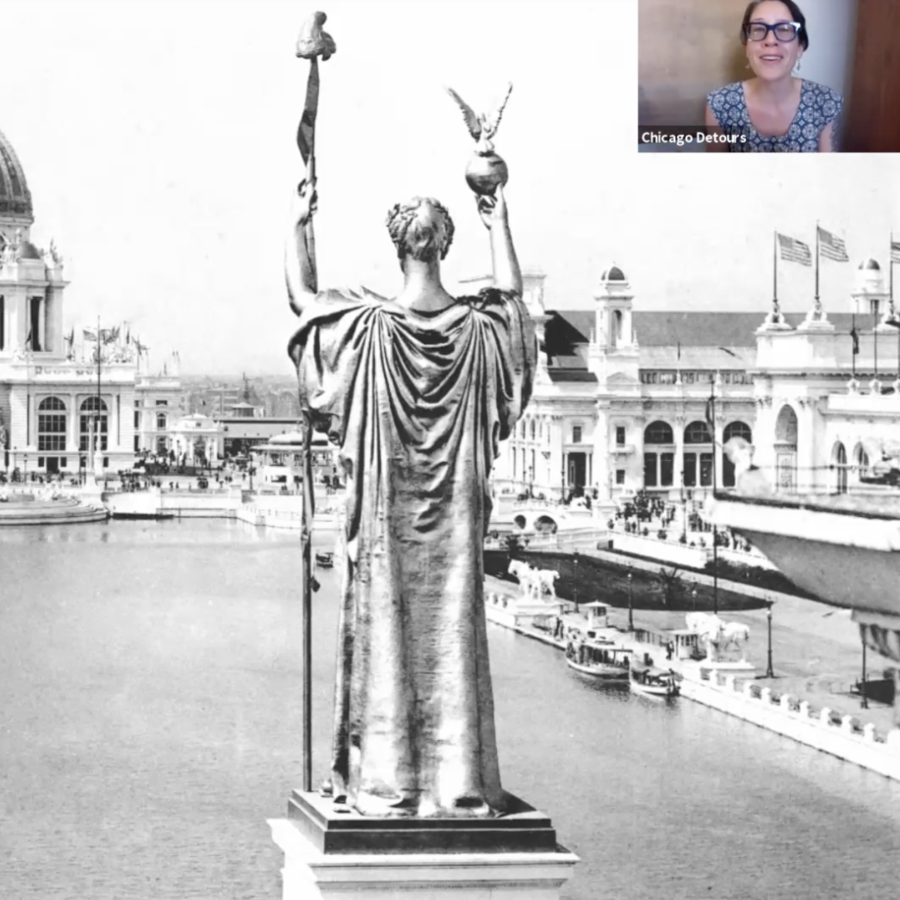 This 12-week rental of the "Architecture Crash Course" series explores Chicago's most renowned feature across history. Your rental is for the entire series of recordings of our half-hour-long live, virtual presentations.
Topics range from grand commercial structures to humble neighborhood cottages, and from urban redevelopment to the historic preservation movement.
Buy this "Architecture Crash Course" rental for the people you know who love learning about architecture! Includes our Virtual Boat Tour as a bonus!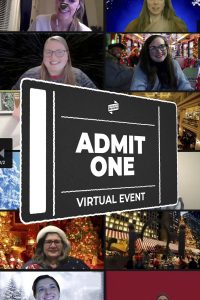 Printed Gift Card
Give the gift of a live, virtual event from Chicago Detours. A friend or loved one can join you from afar!
What's a virtual event?
Stories of Chicago architecture and history told by a live narrator with vivid images. Games and creative challenges make them exciting and interactive. We have remotely hosted more than 26,000 guests on our five-star-rated live events, which we hold via Zoom.
We specialize in live virtual events for corporate team-building and offer these at least monthly to the public.
Your gift recipient can sign up for their choice of date, time and event. Public event options include "Badass Women of History" and "A Deep Slice of Chicago Food History." We do our interactive virtual events for the public at least once every month.
Buy this gift card and your recipient will receive a tangible gift in the mail, which is always fun!
Digital Gift Card
Directly email a gift card for a public virtual event from Chicago Detours. A friend or loved one can join you from afar!
Your gift recipient uses their gift code to sign up for their choice of date, time and event.
$20 gift card covers the full value of a single ticket.
$35 gift card covers household (2-5 guests).
Our public virtual events are a great way to connect with family and friends from afar.
SWAG FOR PRIVATE VIRTUAL EVENTS
All of the above make for a great addition to a swag gift box for our private virtual events. Our quality swag ideas thematically tie in with your event and enhance the sensory experience for virtual event guests.
We also have food options and a historic liqueur gift available for their corresponding virtual events. Learn more about our virtual events for remote corporate team-building by filling out this form.